How to Become a Mexican Resident.
In recent years Mexico has seen a surge of people from all over the world applying for residency. No matter what President Trump says, Mexico is the number one second residency program in the world based on the number of applicants. Here's how to become a Mexican resident. If you want a second residency, and you're a US citizen, becoming a resident in Mexico is quite easy.
Whether its an American who wishes to retire in the sandy beaches of Playa del Carmen, a European wants to live in the colonial town of San Cristobal de las Casas (one of my favourite towns in all of Mexico), or an entrepreneur setting up in the financial capital of Mexico City, here's how to become a resident of Mexico.  
Mexico's stable economy and overall low cost of living is what attracts many foreigners to Mexico. Its geographical position and its proximity to both the United States and Latin America make it a prime country to retire to. The competitive salaries compared in the United States make Mexico a great place to set up shop.
Residents of Mexico
Above I said that Americans were becoming residents of Mexico despite what Trump has to say. In fact, it might be because of what our President says. His hostility to Mexico, threats to NAFTA, and brewing trade war are all great for Americans moving to Mexico. The Mexican peso is getting crushed, making life very cheap for those of us with dollars.
Mexico is a gorgeous country filled with a diverse culture, amazing food, paradisiacal climate all year long, and everything you expect from a country hosting a rich and vibrant history. To become a resident or citizen of Mexico you must follow certain steps and meet with a list of requirements.
As I said, Mexico has a very diverse culture ranging from state to state, so you'll need to do your research before finding your place in Mexico. The climate also changes depending on what city you are in, you won't find the same weather in Mexico City that you would find in Cancun. The same goes for living expenses.
Some of the best cities to live in Mexico based on job opportunities, culture, cost of living, and overall happiness are Guadalajara, Mexico City, San Miguel de Allende, Querétaro, San Cristobal de las Casas, Ensenada, among many other beautiful towns.
How to Become a Mexican Resident
The first step to initiate the process of becoming a Mexican Resident is to present your documents to the corresponding authorities. The documents that you need to show are your birth certificate, education documents, marriage certificate, passport, and a letter indicating you have no criminal record.
Americans don't need a visa to enter Mexico. You get in by showing your passport (visa-free). But this does not authorize you to work in the country or start generating income. Also, it's very difficult to open a bank account in Mexico without a residency visa.
Once you enter Mexico, you have 90 days to solicit the temporary resident visa. There are a number of ways in which you can obtain this visa but the most common one is to apply and get a job offer from a company in Mexico.
Temporary Resident Visa
The temporary resident visa applies to foreigners who wish to stay in Mexico for more than 180 days and no more than 4 years. In order to qualify for a temporary resident visa you must complete the following steps:
Download and complete the temporary resident form

Original and a copy of your passport

1 Photograph

Document proving that you can maintain yourself economically

Document that proves your legal stay in the country
If you wish to change your temporary resident status to a permanent resident you must provide the same documents, but you must have completed 4 years in the country and not committed any crime.
Experience the Insider community that takes your international lifestyle to the next level. Download your FREE guide
"18 Steps to Implementing Your Plan B" instantly!
Retirement Visa
In order to retire in Mexico, you'll need to apply for a Retirement Visa. Getting a visa in Mexico, unlike the United States, is a short and almost always uncomplicated process. Here are the steps you must take in order to apply for a Retirement Visa in Mexico:
Submit a letter from the bank or financial institution that proves investments or bank accounts with an average monthly balance equivalent to $100,000 USD during the last 12 months. The bank's letter must contain your full name, date of opening of the account, the balance for the last 12 months and signed by a bank official and the original document must be submitted.
Have a monthly income pension fee greater than $2,500 during the last 6 months. The Social Security letter indicating your pension and the account statements of the last six months where that amount is reflected can be presented and is the most common.
If you're not a US citizen, you must show proof legal stay in the United States through an original and a copy of the US visa you have, the stamp of entry to the United States of the ESTA, approved work permit or permanent residence.
After you obtain the Retirement Visa you can apply for Permanent Resident after 4 years.The steps that an American retiree needs to take in order to become a legal resident of Mexico are quite simple if you are older than 50 years of age and provide proof that you can maintain and take care of your family and each one of your dependents you qualify for permanent residency. You will also have to prove that you are still retired, a letter from the US Social Security Office will do just fine.
Here is probably the most extensive ebook on Everything You Ever Wanted To Know About Eliminating Your Taxes, Protecting Your Assets And Regaining Privacy Over Your Life And Investments. It is called The Ultimate Guide To Going Offshore.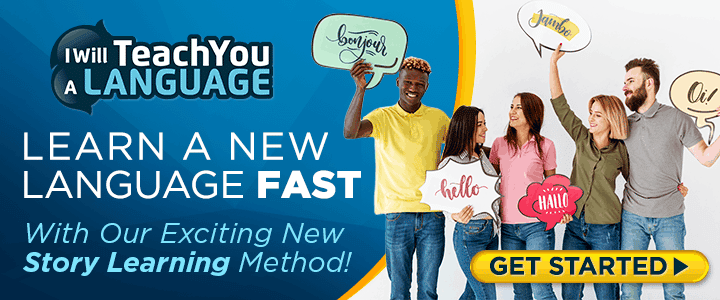 I hope you enjoyed reading this article: How to Become a Mexican Resident. If you have any questions, please contact our office HERE.
I've included some great articles for you to read, enjoy!
Drugs, Cartels, and Crime: How Mexico is Misrepresented and Stereotyped—and Why So Many Americans are Going There Anyway
Real Estate Investment Potentials in Mexico
Buying Property In Mexico: A Step-By-Step Guide For Expats

Like Our Articles?
Then make sure to check out our Bookstore... we have titles packed full of premium offshore intel. Instant Download - Print off for your private library before the government demands we take these down!