Did you know there are over 200 types of pasta throughout Italy? Each neighborhood in each town in each of the 20 regions has a collection of noodles that are traditional to their area. I learned this during a cooking class in Tremezzo, as our teacher prepared a variety of pastas that differed in width by probably no more than 1/8 cm.
It was Day-10 of our family vacation to Italy celebrating our parents' 35th wedding anniversary and, fortunately, we were still loving each other. A couple of days earlier we arrived to an absolutely magical part of Italy… Lake Como. It was a welcomed change of scenery compared to our prior destinations, the historic city of Rome and the Mediterranean coast of Sorrento.  It was an area that was much more serene and natural. Quaint towns and elegant, historic mansions lined the shorelines of the crisp, deep blue waters of the lake. We were hidden away in the rolling green mountains with the picturesque, snow-capped Alps in the far distance. It was incredible. It was paradise.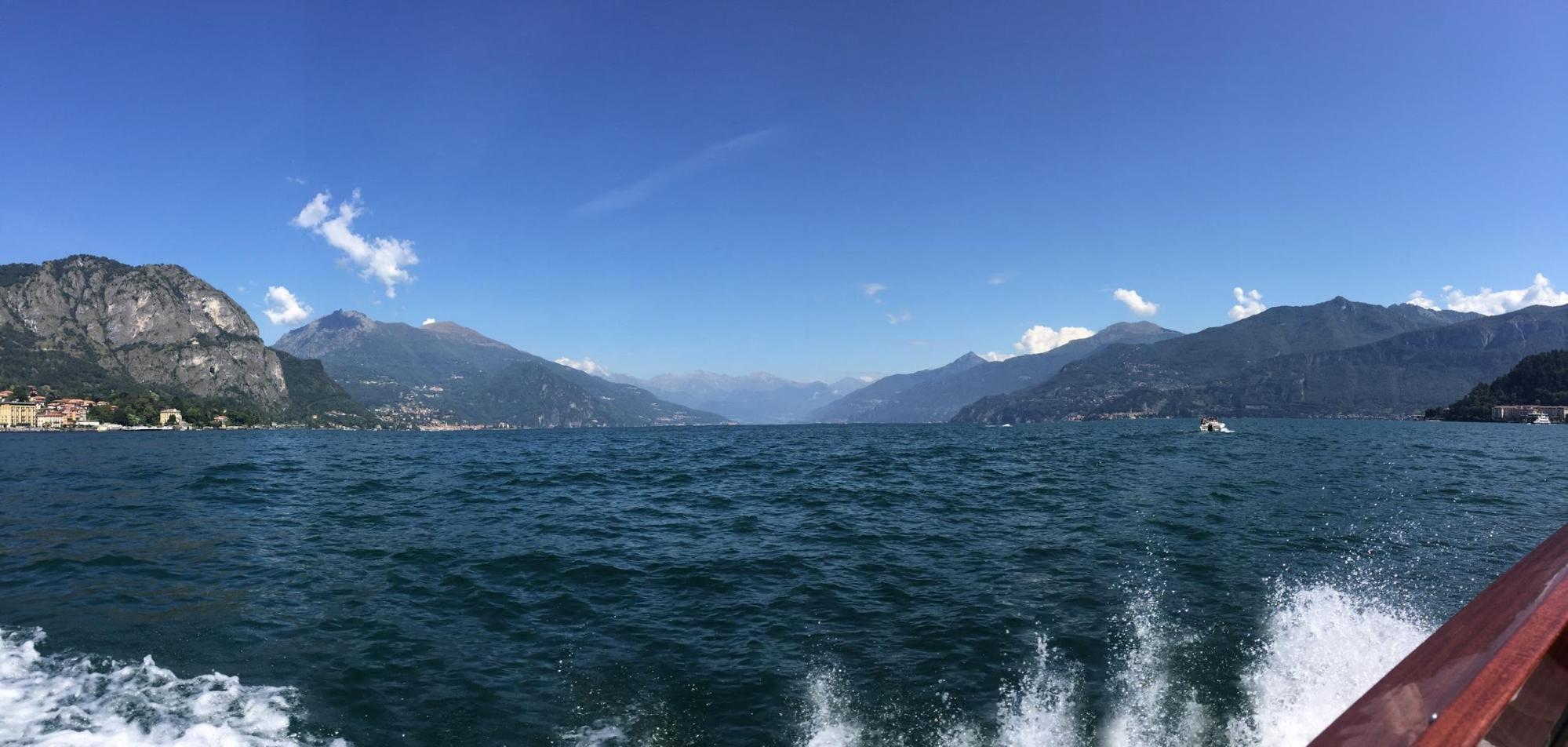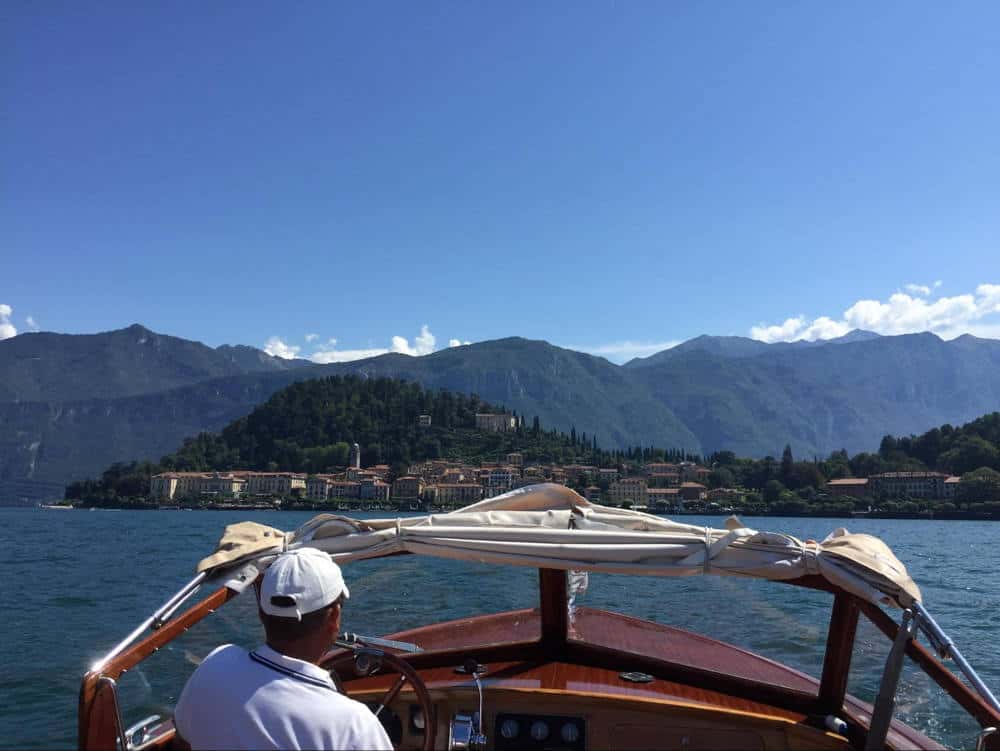 So back to Day-10. My mom had prearranged a cooking class for just the ladies – her, my sister, my sister-in-law (Jess), and me. Despite having some Italian DNA, admittedly, I'm not too savvy in the kitchen. Meals in my condo consist of something preferably quick and probably microwavable. But when in Italy, do as the Italians do, right? In our absence, my brother and dad planned to take the historic, 1894 funicular from Como to Brunate and hike to the lighthouse.
We arrived to the cute mountain villa around 10:45 a.m., excited for a day of learning the Italian secrets to preparing delicious homemade dishes. We were greeted by Daniela and Alessandro; an Italian couple whose passion is cooking.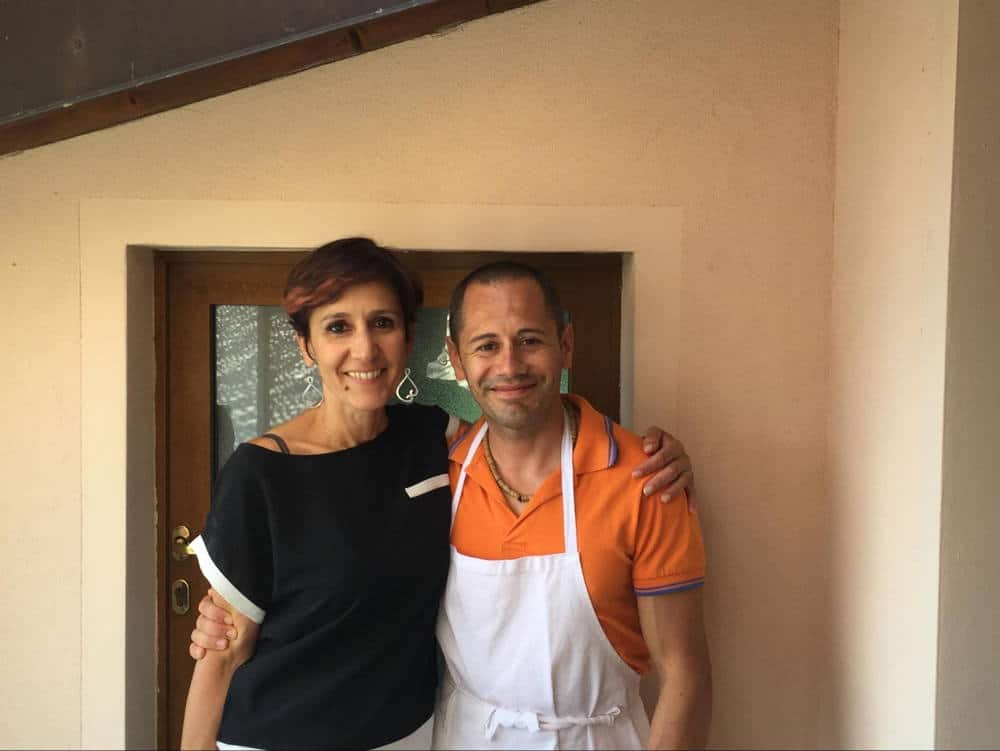 Daniela & Alessandro.
As Alessandro handed us aprons, he explained to us that we were going to be preparing a pasta dish (surprise, surprise!).  My mom, Jess, and I created a pasta paste from flour and eggs, while Mel used just flour and water. For all the vegans out there, Alessandro mentioned that in the future if we're not using eggs it is best to use semolina instead of flour, but in this circumstance, flour and water would do just fine.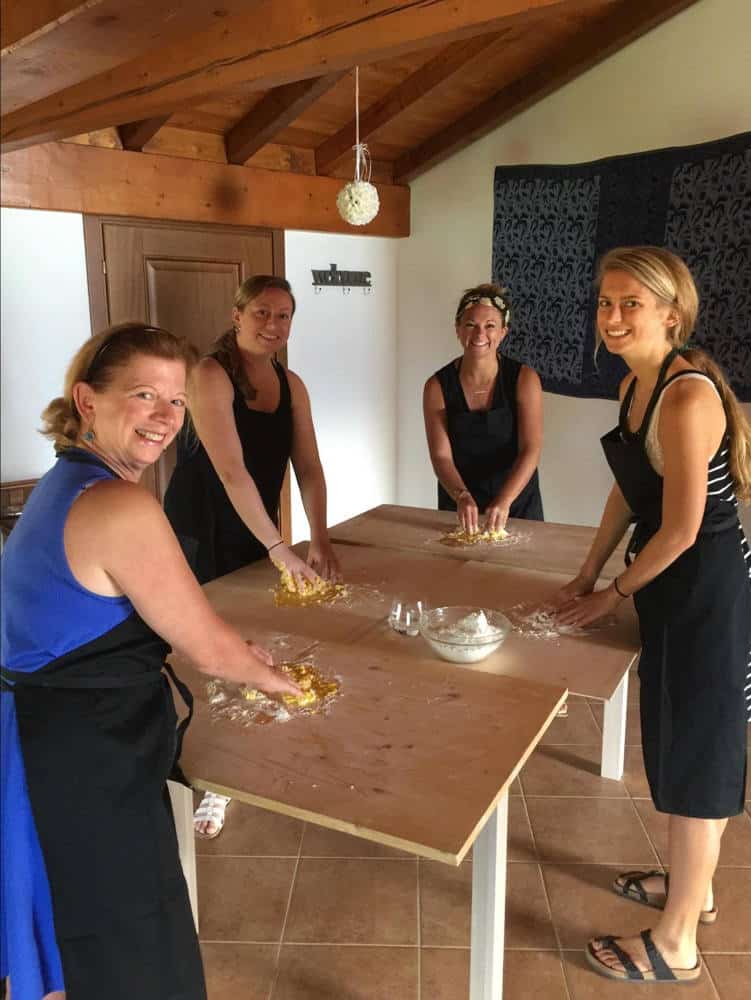 Kneading the dough into the perfect ball…
We created a thick circular ring of flour and cracked two eggs in the center. Alessandro showed us how to knead the mix just right, with both hands, to create a dough ball that had a specific elasticity to it so when you poked it, it slowly bounced back. But the reality is that he is a master at cooking, and he made it look much easier than it was. From our spots at the table, flour was flying all over the place, dirtying the black aprons that carefully protected our clothing.
Experience the Insider community that takes your international lifestyle to the next level. Download your FREE guide
"18 Steps to Implementing Your Plan B" instantly!
After accomplishing the ball, we were assigned to flatten the ball into a perfect, thin circle with a rolling pin, just slightly thinner than stock paper. This was a challenge. There was a series of certain movements that none of us seemed to master. Along the way of making sure there were no spaces between the dough and the rolling pin, remembering to rotate the dough after rolling so that it was even on each side, and re-flouring the dough after each roll, my dough became a little too floury to the point that Alessandro became concerned with the consistency.  (He says he cooked it – if he did, we'll never know.)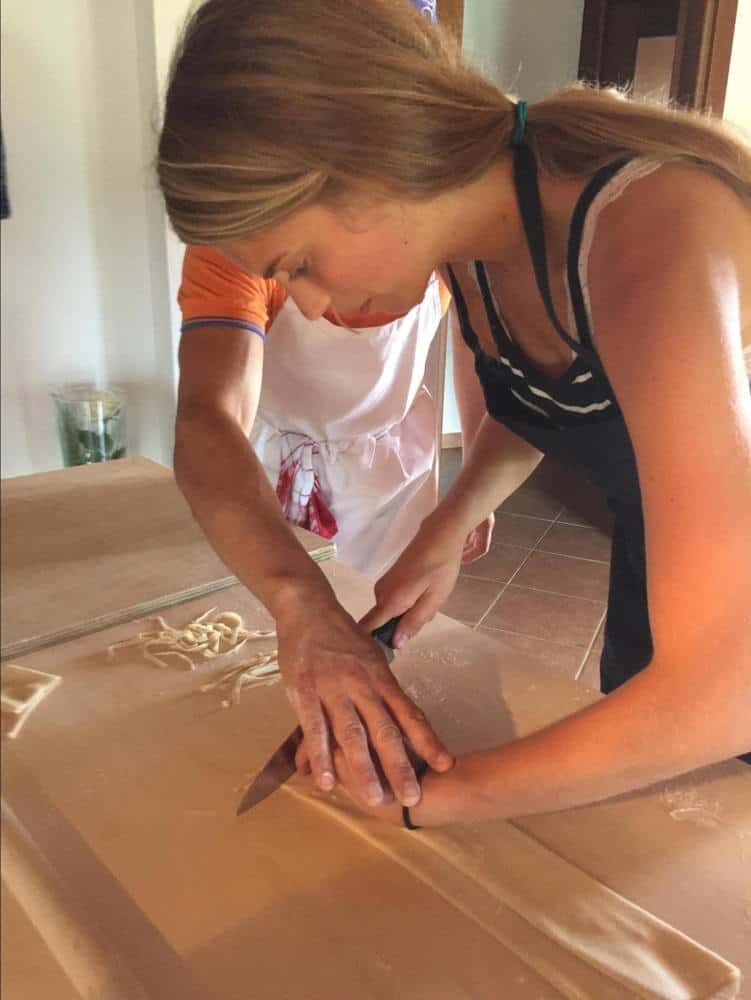 Mel learning how to cut her pasta to the right thickness!  Hide the fingers from the knife!
During the rolling and rotating and re-flouring, Alessandro gave us a lesson in the history of Italian cuisine. Like our tour guide in Rome, he confirmed that pizza was invented in Italy and not in New York. And specific pastas are paired with certain sauces – like certain wines are paired to specific cheeses. This was news to me. I thought mac and cheese could be made with any pasta. Mac and cheese is just melted cheese on pasta, right? WRONG. Cheese sauces are supposed to be served on tubular noodles, like penne, rigatoni, and you guessed it, MACARONI, like the name suggests. So yes, there's a reason it's called mac and cheese.
In this class, we were making raviolis (which are ideal for adding fillings) and tagliatelle, which is best paired with oil-based sauces and seafood sauces. Inside the ravioli, for the non-vegans, we added a cheese and spinach mix, and on the tagliatelle was a special summer sauce, consisting of oil, garlic, butter (yum!) salt, and pepper.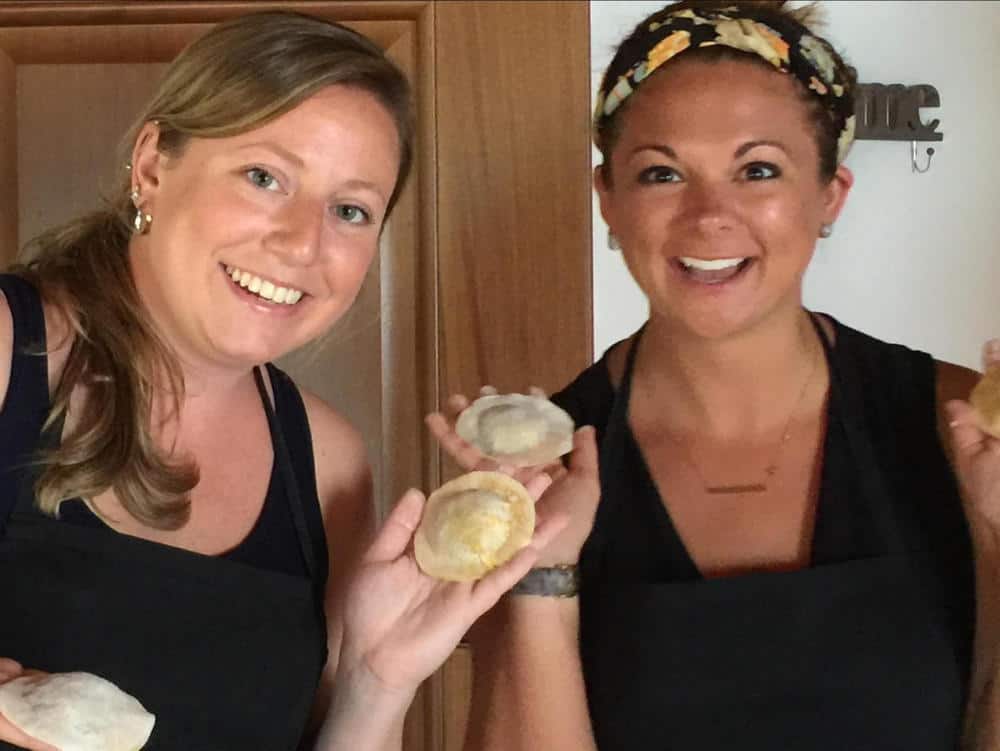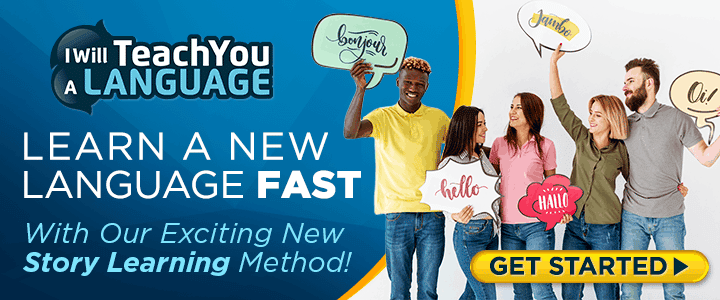 Jess and me with our raviolis!
After the strenuous rolling, Alessandro and Daniela mentioned we did enough and told us to relax as they took over the grunt work behind the stove. They didn't have to tell us twice, so we took the party outside to enjoy the view from the balcony. Scattered along the ridge below us we could see the red clay tile roofs of the hillside Italian cottages, most complimented with a small garden growing abundant robust red, ripe tomatoes. We watched small seaplanes take off and land in the waters of Lake Como, delivering visitors and residents from one lakeside town to a distant other. Bellagio mirrored us on the other side of the lake, with smaller communities spread throughout the mountainside.
The first bite of the meal was into fresh Italian bread dipped into local olive oil, crisp on the outside and warm & fluffy on the inside. Daniela surprised us with an absolutely delicious homemade appetizer prepared by her and Alessandro.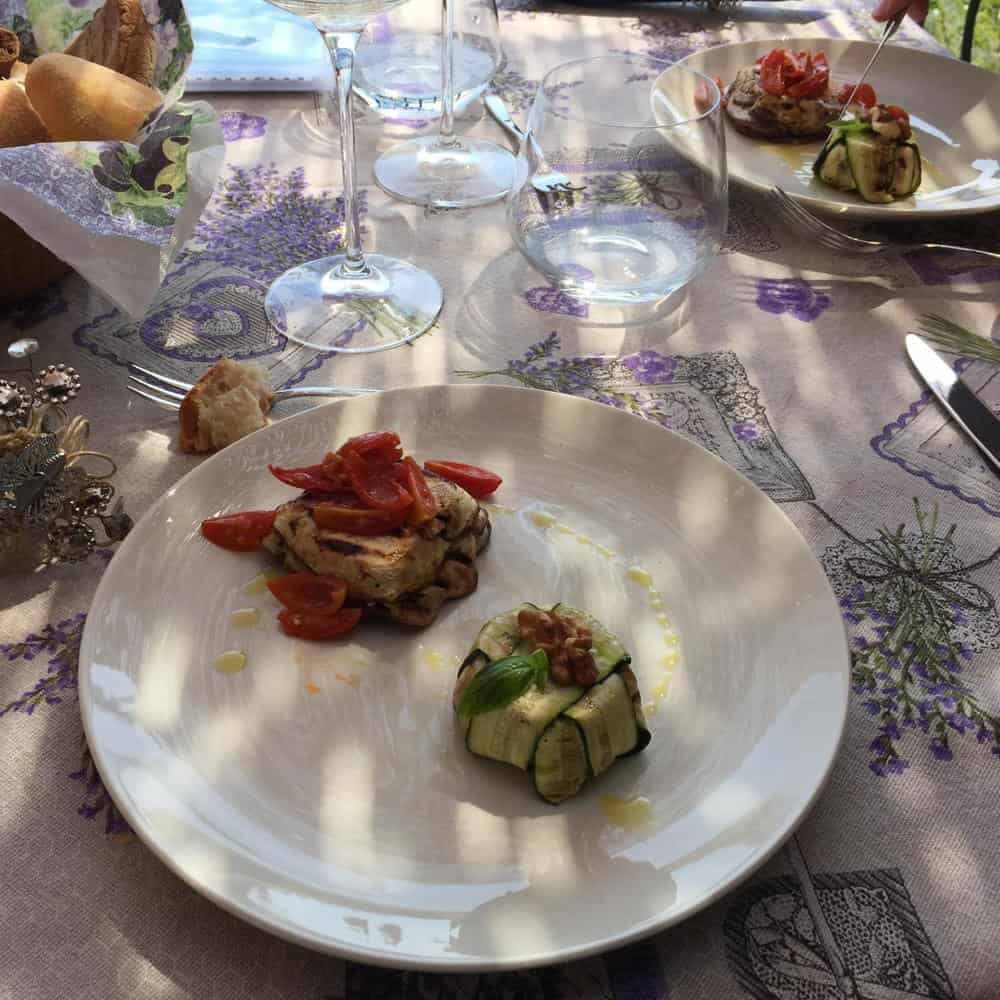 Then came out our first pasta dish, which was brought alive in flavor by the summer sauce.  It was unlike any pasta I had in Italy up to that point, and maybe because we knew it was made with love. But really, the taste was so unbelievably fresh and rich.  Then came out the raviolis that were cooked to perfection.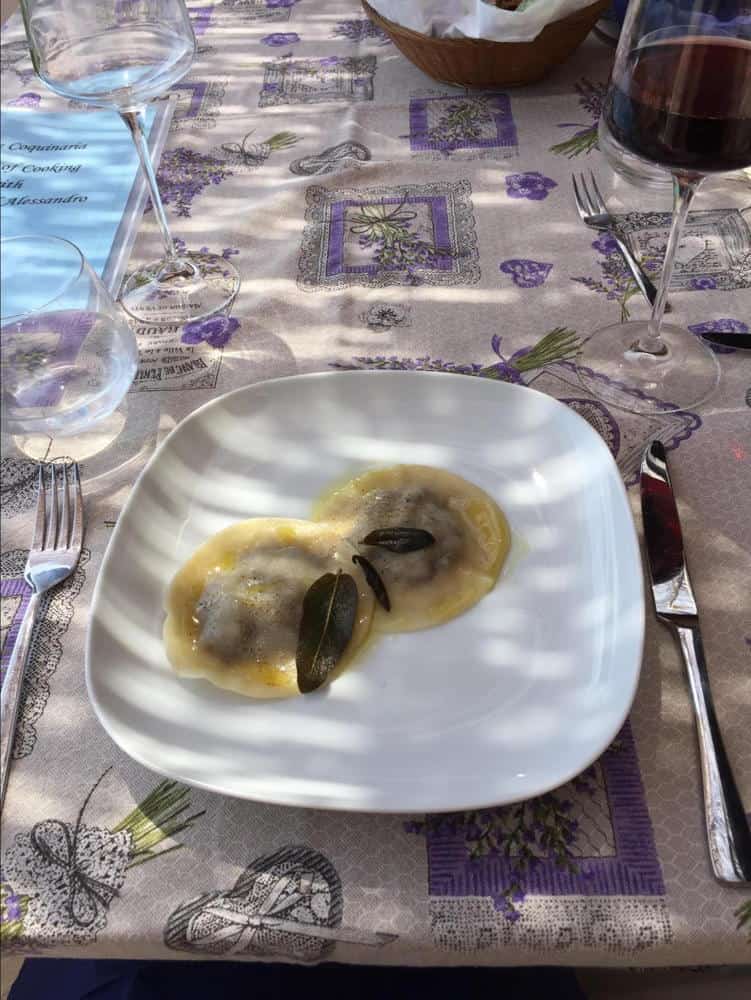 After the pasta came a homemade tiramisu, fluffier than most other cakes, offering a delicate combination of chocolate and light coffee. Each bite just melted in our mouths.
Alessandro finished off the meal by offering us mentcello, a spin-off of limoncello. It was a homemade recipe consisting of mint, vodka and sugar that fermented for 3 years in a cool cellar in a re-used glass apple juice bottle. We were each given a small shot of this refreshing, chilled minty beverage and it went down… a bit too smoothly. We enjoyed it so much we asked if we could buy the bottle for the men who were missing out. Alessandro mentioned that because he didn't have his liquor license, he couldn't sell it to us…. but he'd give it to us as a present.
The incredible view from the balcony.
The experience of learning beside Italians who love cooking, and are masters at it, is such a humbling experience. Their
hospitably, patience, and drive for perfection (even if we had a few screw ups!) fostered a fun and memorable environment. In addition to the good company and the stunning views, the food was incredible and the beverages refreshing.
We arrived back to the hungry men at the hotel who, after their strenuous mountain hike, were expecting to munch on our leftovers. To their disappointment, we didn't bring back any pasta or tiramisu, but we did bring back something just as delicious… the mentcello.
After this meal, going back to Barilla or microwavable meals will be a challenge. We were given a cookbook with the recipes to the dishes that were prepared for us, with the expectation that we'd practice what we learned. Next week we're going to have a BBQ at my brother's house and maybe, just maybe, my sister-in-law will break out the culinary skills we picked up in Tremezzo… but probably not!

Like Our Articles?
Then make sure to check out our Bookstore... we have titles packed full of premium offshore intel. Instant Download - Print off for your private library before the government demands we take these down!