Question: I'm considering retiring in Central America. I've visited most of the countries in the region and really like Costa Rica, but I understand it's more difficult and expensive to retire there than other places like Belize or Mexico. Would you share your thoughts on the pros and cons of Costa Rica as both an investor and retiree?" 
Answer: I have criss-crossed Central America as well as Costa Rica many times and, quite frankly, Costa Rica is one of the best places you could ever choose to live. The country is blessed with Caribbean and Pacific beaches, mountains, rainforests, national parks, incredible wildlife, and unbelievably diverse vegetation. It also has some of the nicest and most friendly people you'll ever meet anywhere. 
Costa Rica Cost of Living
As for costs of living in Costa Rica….well, it really depends on where and how you want to live. I recently visited the Marriott Los Sueños condominium community at Jaco Beach. A penthouse apartment at the resort was selling for over $5 million. Wow, I thought, I could get something less expensive in South Beach, Miami. Property appreciation in some of these resort communities over the last two decades has been unbelievable, with nonstop double-digit annual increases and eye-popping prices. The people who bought in ten, fifteen, or twenty years ago are very happy with those purchases in terms of both value and income. 
Reasonably Priced Costa Rica
Like most countries, reasonably priced housing is still available in Costa Rica if you look outside these internationally branded resort communities. You might need to look in a non-beach community to find the prices you want and can afford. A beautiful tropical highlands region such as Tyrol outside of San Jose, for example, boasts reasonably priced homes and lots for sale along with some of the most delightful weather you could ever want. The elevation outside of San Jose quickly rises to 1,800 meters (nearly six thousand feet) and you can literally watch the outside temperature gauge on your car fall one degree every few minutes of driving. You can simply stop driving when you reach the neighborhood that has the perfect temperature for you. I recently took that drive and started in downtown San Jose where the temperature was 30°C (86°F). When I arrived at the beautiful home I visited twenty-five minutes later, the temperature was 21°C (72°F). I understand that some top quality homes in Tyrol are actually built with neither a heater nor an air conditioner, as they are simply not needed. This area of Costa Rica, called the region of "Eternal Spring," is absolutely delightful and one of the most desirable places one could ever live.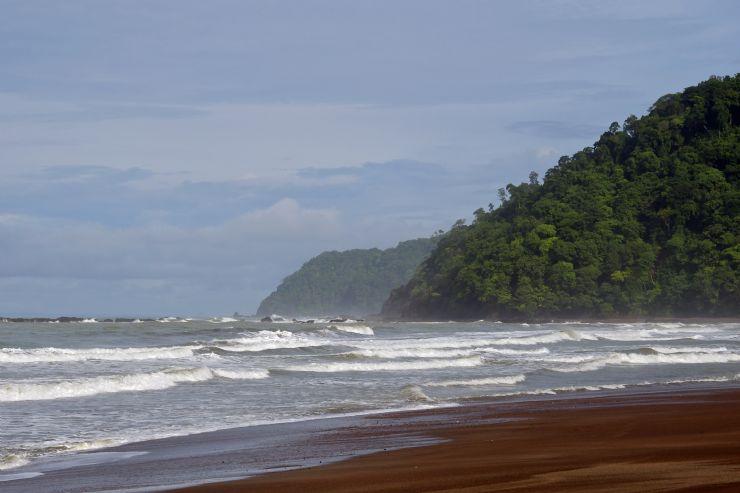 Beach Communities
 For people still interested in beach communities, there are many up-and-coming areas where the prices have not reached those of Jaco or the prime beaches in Guanacaste. Bargain coastal property can still be found on the Caribbean side of the country.  A new seaport and airport in Limon have that part of the country booming, while property prices haven't really taken off there yet. If you travel south of Jaco on the Pacific coast towards Manuel Antonio (the tremendous and unique National Park), you'll pass by dozens of smaller and less developed towns as well as miles and miles of undeveloped beachfront property. Prices are edging up in these areas but are still more affordable than buying around the Marriott in Jaco Beach or Four Seasons Resort at the beach in Guanacaste. The developers with whom I spoke are targeting middle-class retirees in many of these areas with new condos and homes built to international standards at prices starting under $200,000, and existing local homes selling for under $100,000.
Beyond housing, I think Costa Rica is still very affordable for those on a fixed income or limited pension. Fruits and vegetables are plentiful, cheap, and largely organic. Chicken, pork, beef, and a variety of seafood is also available nearly everywhere throughout the country and is generally of high quality and inexpensive. Maids, drivers, and gardeners cost $400-$700 per month, depending on your location, leaving you with little or no chores. This helps create an extremely high quality of life for casual visitors, snowbirds, and full-time retirees.
The country has a wide range of investment opportunities for foreign investors as well. Real estate development is one obvious choice with so many new people flocking to Costa Rica. But a highly educated and inexpensive workforce has attracted all manner of manufacturing, high tech, hardware, software, and service industries. Corporate giants like Intel started producing chips in Costa Rica two decades ago, and many global companies have followed suit. For mom-and-pop investors, I also see a lot of niche opportunities to serve the rise of inbound tourists and retirees. Restaurants, storage units, transportation services, entertainment, and temp agencies to provide vetted employees, including nurses, maids, gardeners, and drivers are just a few opportunities that jumped out to me. But the opportunities of any amount are truly endless in Costa Rica.
Obtaining temporary and permanent residence visas for investors and retirees is also straightforward and easy to accomplish with the help of an immigration lawyer. While the huge import perks that lured the initial retirees to Costa Rica three decades ago have been scaled back for the most part, the chance to retire, invest, and even work in Costa Rica are still available to those searching for a different way to live – for "Pura Vida," as the local Ticos say.
Political stability and safety have long been the hallmarks of Costa Rica. The country has no Army to defend itself and only a modest police force, yet it remains one of the safest countries in the hemisphere. I believe you can find what you are looking for in Costa Rica based on your goals, desires, and financial resources. I certainly love Costa Rica and have it on my own short list of places to live, spend time, and retire. I believe you'll also find a very rewarding and enjoyable place to live in Costa Rica.
Learning Spanish before you go to Costa Rica is essential. If you listen to people that say you'll be fine with your English, they are wrong. You must do your best to be able to converse with the local people, it's the respectable thing to do. Go and visit my buddy Olly Richards at IWillTeachYouALanguage and sign up for his Spanish Uncovered class, you won't be disappointed.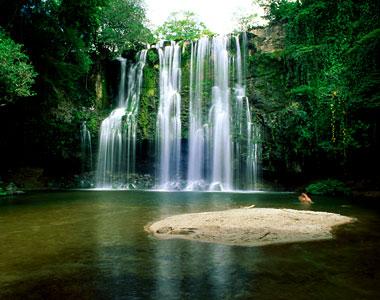 Experience the Insider community that takes your international lifestyle to the next level. Download your FREE guide
"18 Steps to Implementing Your Plan B" instantly!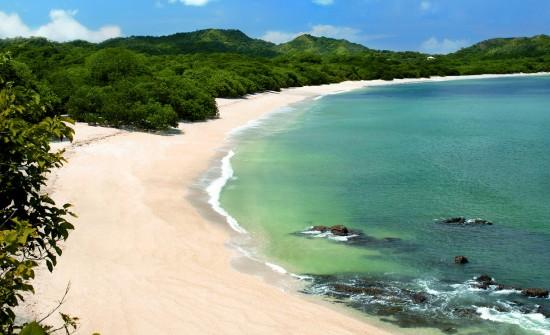 Joel M. Nagel is an international lawyer and entrepreneur focusing his practice in the area of asset protection, cross-border transactions, and global investment. He speaks all over the world on the topics of asset protection, global banking and investment, and international legal compliance.
Attorney Joel Nagel has written articles and has been quoted by Forbes, Fortune, Live and Invest Overseas, Hemispheres Publishing, Stansberry Research, Oxford Club, Pirate Investor, True Wealth, Islands magazine, Business Times, Physician's Money Digest, and the Simon Letter. Joel can be reached at Nagellaw@aol.com or +1-412-749-0500. 
Here is probably the most extensive article on Everything You Ever Wanted To Know About Eliminating Your Taxes, Protecting Your Assets And Regaining Privacy Over Your Life And Investments. It is called The Ultimate Guide To Going Offshore.  You can download this epic post for your personal library.
For more information please download this fabulous country guide on Costa Rica
Here are a few additional articles on Costa Rica that I know you will love!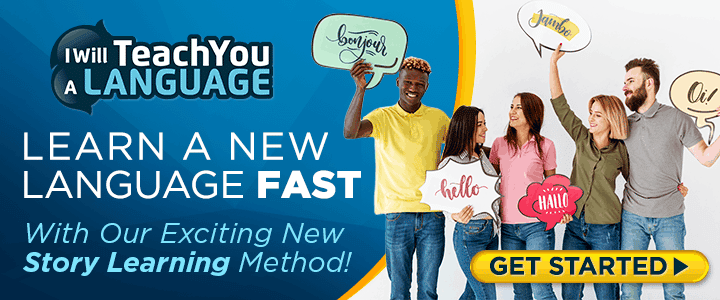 8 Reasons to Retire to Costa Rica in 2020
17 Things You Might Not Know About Costa Rica
A Path to Costa Rican Nationality through Retirement

Like Our Articles?
Then make sure to check out our Bookstore... we have titles packed full of premium offshore intel. Instant Download - Print off for your private library before the government demands we take these down!