There are a lot of myths about working internationally, living overseas, global banking, and investing offshore. The top 3 myths are the ones we hear about all the time – but I've added a bonus myth at the end of the article. The "Bonus Myth" is actually one of the most important for real estate investors to understand and then bust. Be sure to read on to the end if investing in real estate overseas is a priority for you.
I don't know about you, but when I talk about the kind of travel and lifestyle I live, I get some weird looks. Truthfully, not as many as I used to 25 years ago, but still enough to know that I'm living and working outside the box. The good news is that just a few years ago, only 10% of Americans had a passport. Now, over 40% do. This is a huge jump in a few short years.
Also, the number of folks looking at property overseas is growing. The Zogby survey done a few years ago determined that just over 1 out of 10 folks (11.6%) have seriously considered owning property overseas. Yes, 1 out of 10 is a big number. But the converse, 9 out of 10, is a lot bigger – so getting some weird looks is certainly normal if you are thinking about living and investing overseas.
116: How To Move To Panama Or Use It As Your Plan-B Residency – Expat Money Show's most watched episode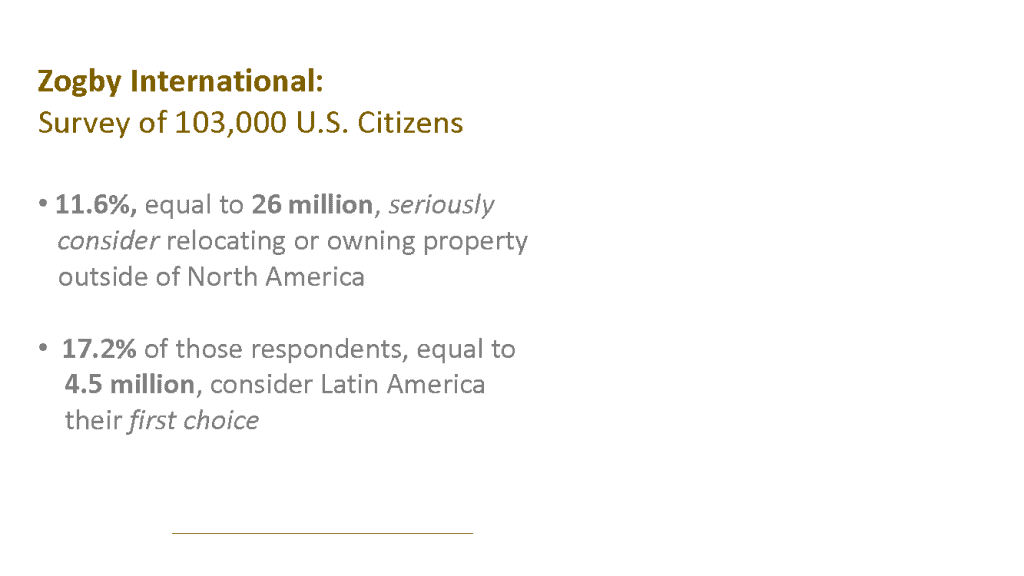 Even some of the words thrown around to describe the international traveler and investor have taken on a negative connotation. "Offshore" for example, it's now the bad word of the industry. Of course, there are some bad apples out there, but the vast majority of folks looking to go global are law-abiding citizens of their home countries who simply look afield for a variety of great reasons. Chances are if you are reading this, you are one of these folks and have some great reasons to be looking offshore.
When planning an extended vacation to some faraway land, opening a euro account at an international bank in Belize, looking for a home overseas, or buying teak timberland property in Nicaragua, how did your friends and associates react? If you are like most people, you probably noticed this "weird look" phenomenon when you held conversations with your friends, family members, financial planners, or attorneys about doing something international.
On the other hand, if they are as internationally-minded as you, the reaction may have been supportive. They may have even asked if they could join you on a due diligence trip.
If they are not as internationally-minded as you, they probably reacted in a much more reserved and quizzical manner. A recent article, "The Levels of Credibility to Weigh Other People's Opinions" makes for an interesting read about this subject in much greater detail.
Looking for Answers
Maybe you're still a little confused – trying to assemble the many puzzle pieces to form the larger, coherent picture. You should be. There are a lot of moving parts to consider. Anyone who's not confused is either deluded or overconfident. I remain confused at year 24 of living and working outside the United States. In fact, the more I learn, the less I know.
I make it my mission to travel throughout the world to speak at conferences, to meet folks who are considering making the next global step. And there is a common theme that runs throughout 95% of the people attending:
Confusion.
Experience the Insider community that takes your international lifestyle to the next level. Download your FREE guide
"18 Steps to Implementing Your Plan B" instantly!
And that is why attendees are at the conferences … to obtain answers. Many different answers, and sometimes conflicting answers. That's OK. Different people experience the world in different ways. What is wonderful for one will be awful for another. The key is to hear both sides and weigh your options.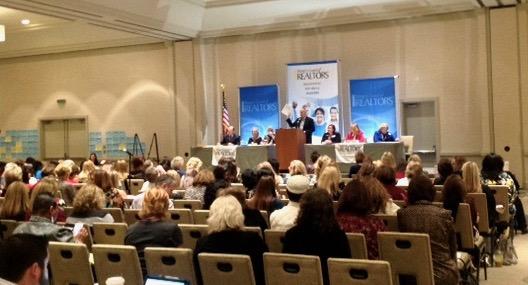 Educating Realtors About Offshore Opportunities and Proper Due Diligence
There's no such thing as the perfect solution, only the best solution….. for you. Be ready to compromise on some issues. But, likewise, know what you won't or can't give up on. That said, be ready for opportunities to emerge out of left field, and let those that were never even considered before enter into the realm of possibility. Serendipity is a wonderful thing when we let it happen.
A Big World with Many Opportunities.
With the world at our fingertips through the magical creation of the wild wild web, it's easy to complete a Google search and have millions of results come up. But that's a blessing and a curse, isn't it? Information can be contradictory. Legitimacy can be questionable. How are we to determine which information is accurate and which is false? Just like statistics, 82% of the information on the internet is false. In fact, that number is made up, too. ☺
Today, we're going to debunk three common myths about going global. These are commonly said or heard comments that don't hold water when examined under the scrutiny of the facts.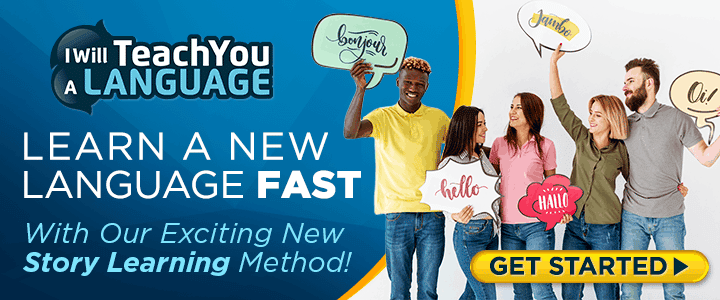 MYTH:      It is frowned upon to have offshore businesses.
TRUTH:    It is prudent to be diversified internationally.
Talk about media frenzy lately with the Panama Papers and the Paradise Papers. These reports ruffled the feathers of many – many who only knew about "offshore" because of the media's portrayal of the bad apples of the bunch. The average person had trouble understanding that many corporations were formed simply to conduct legal business abroad.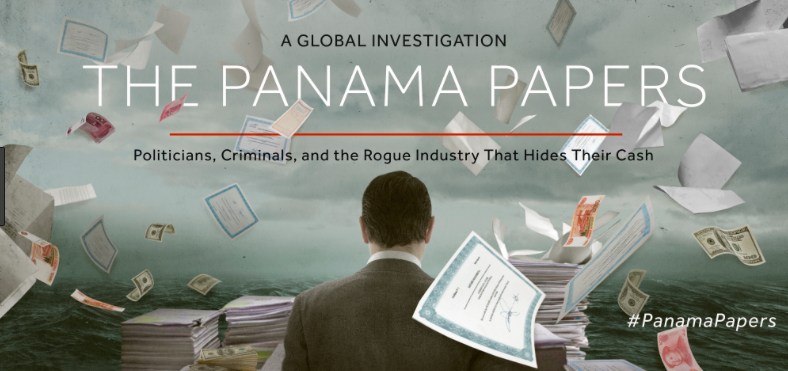 A Few Bad Apples Can Cast Lingering Shadows
As a result of this hype, many folks who are just starting to dip their toes into international waters are hesitant to take the plunge. Understandably so. No one wants to get tarred with controversy when starting out.
It's important to understand why you want to open an international company. Is it to conduct business in a specific jurisdiction? Is it to mitigate taxes? Is it to apply for a residency? There are many different reasons why people end up opening a corporation abroad, and it really just depends on your goals. Keep in mind that it is prudent for your financial security for you to be diversified throughout multiple jurisdictions. Just make sure you do your part and report your activity to your home country. See a list of common forms expats and offshore business owners need to file here. Common Tax Forms Expats Need to File.
The world is becoming much smaller, and it's easy to see that true banking and financial privacy are becoming more of a challenge. But there are many ways to mitigate risk, and I encourage you to talk to your financial planner or advisor about that. Remember, make sure to confirm that your advisors are internationally-minded. If not, there are plenty of global resources that can help you identify people and companies with whom to work.
MYTH:      I need to be rich to own property abroad.
TRUTH:    There are many affordable options available.
This past November, Rachel Jensen, one of our sales people, was at a conference in New Orleans representing Belize. Our booth comprised of a large, beautiful background of the Caribbean waters and palm trees. Well-polished seashells and colorful bird statues adorned the table. It represented Belize quite accurately as a Caribbean paradise.
A fellow came up to the booth to complete an entry for the drawing to win a few complimentary nights at our Belize hotel. Rachel asked him if he was considering property ownership as well, and what he said next surprised us both.
In his well-articulated, southern drawl, he told Rachel, "Ma'am, I'd love to, but I am not your right clientele. I am not a millionaire."
Rachel couldn't keep a poker face. She looked just as bewildered as he did and responded back, "Sir, why do you think you need to be a millionaire to own property abroad?"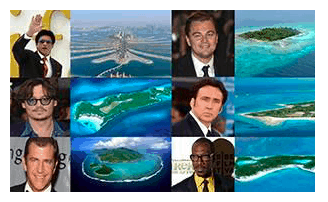 The Rich and Famous Who Private Islands
They chatted further, and he kept making references to Leonardo DiCaprio's private island in Belize, Oprah Winfrey's mansion in Antigua, and Bruce Willis's private estate in the Turks & Caicos. He didn't know anyone personally who shifted their lifestyle focus outside of the country, so he assumed he couldn't either.
Historically, because of the lack of financing options, ownership of second homes in the Caribbean islands, and abroad generally, was reserved for the ultra-wealthy. However, the heightened demand from baby boomers and access to financing has leveled the playing field.
Boomers are realizing they may outlive their retirement savings and are looking for affordability abroad. This has encouraged entrepreneurial private lending firms and international banks to provide options. In an article from earlier this year, we talked about feasible, easy ways to leverage these options. Moving to a Caribbean island is possible and accessible to the average consumer.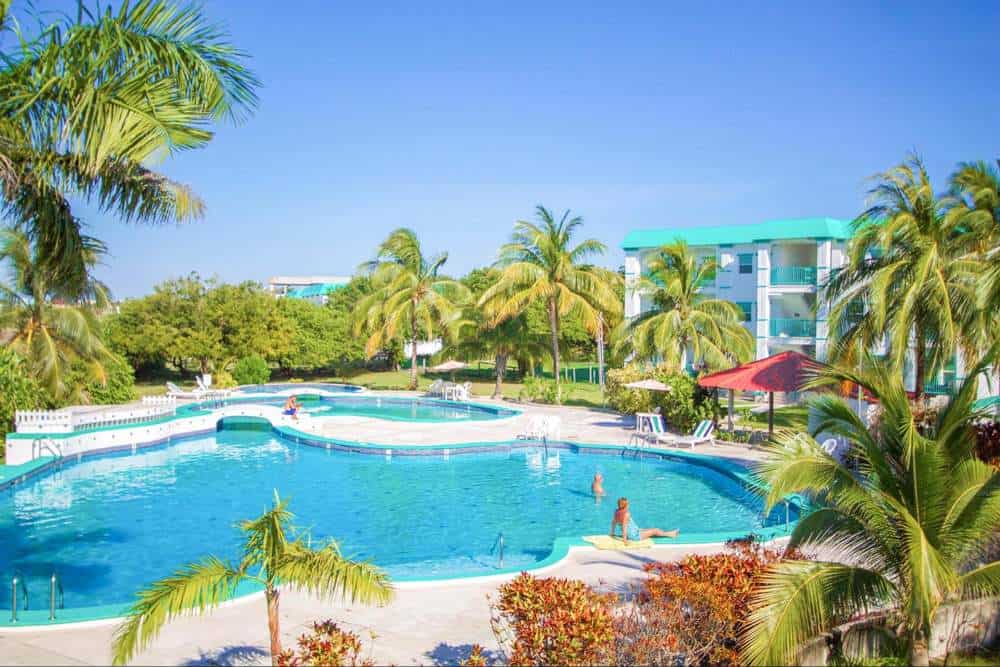 Grand Baymen Gardens Belize – Caribbean Island Residences from $129,000
Plus, when looking at countries that are up and coming in the path of progress, there are still affordable options. Oceanfront condos on the Pacific in a beach and golf resort community start at $139,000. Two blocks off-beach on Ambergris Caye, Belize, you can own a condo for as little as $129,000. Of course, if you have millions, your options are wider, but for middle-class North Americans, the possibilities for a life overseas are significant and wonderful. You just have to open your mind and explore the opportunities.
MYTH:     Living on an island is really expensive.
TRUTH:   Living on an island can be as affordable or expensive as you choose.
Going back to the example above, when we think "Caribbean islands," we tend to think of expensive places like the popular Aruba, Bermuda, and the Cayman Islands, where the rich and famous hang out. A cold beer at a beachfront restaurant could set you back a casual $8-$10 USD. Dinner by the sea could be another $50/pp or more. But other places (just as beautiful, yet more affordable) do exist.
While it is true that most, if not all, items need to be shipped to islands, adding an additional cost, many items can be found locally at quite affordable prices. Especially in places where the minimum wage is lower than what we're used to. It is possible to live on an affordable budget that won't break the bank on a Caribbean island.
Consider this. It is easy to live like a perpetual tourist and visit those fancy restaurants every night and exceed your budget. But it is just as easy to visit the local joint owned by your friend's brother's wife's grandmother and enjoy a homemade, full plate of food for $5 USD.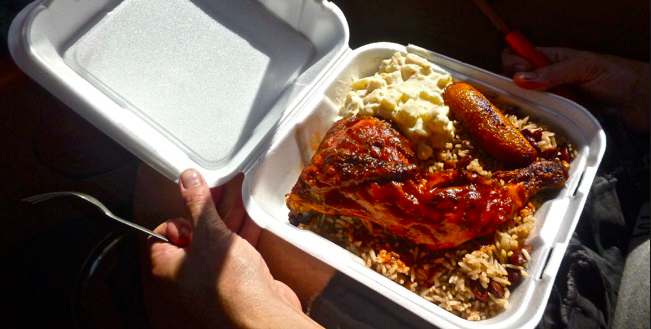 Not Glamorous, but Darn Good Street Food at the Central Park in San Pedro Belize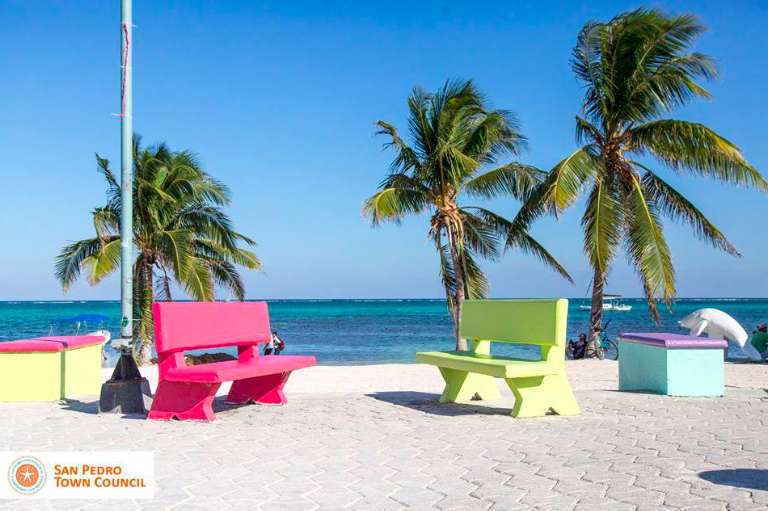 Grab a Bench and Enjoy the View While You Eat your Darn Good Food in the Central Park
But if you live somewhere long-term, chances are you will be shopping at the market for your meal preparation. To give you an idea of some figures, check out a recently updated expense list (all in USD) comparing New Orleans vs. Ambergris Caye, Belize.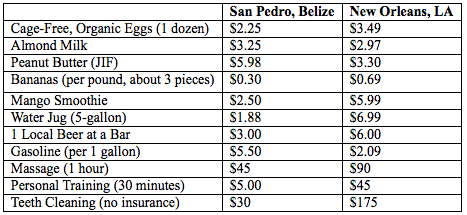 The chart above is just a snippet of the overall figures. There are many more items to consider and some that are so ridiculously priced I didn't bother to put them on the chart. But you quickly learn what you can live with and what you can live without. And for anything that is absolutely needed from back home, consider having your visiting friends and family members be your personal mules.
Shop Local and Enjoy Organic Free Range Products For Less
The reality is that everything's relative. What's expensive to me may not seem expensive to you. Ambergris Caye may be "expensive" compared to the Central American mainland. But it is inexpensive compared to the Turks and Caicos or Cayman Islands, similar to Ambergris in size, climate, and Caribbean feel. If you want to cut back on expenses, you'll easily find ways to do so.
BONUS MYTH:     The condo you are buying will cash flow 15% for you.
TRUTH:                  Maybe yes. Probably no.
Developers selling condos along the beach are almost as common as grains of sand on those beaches. They all have a great story to tell and, at first glance, a wonderful product in paradise.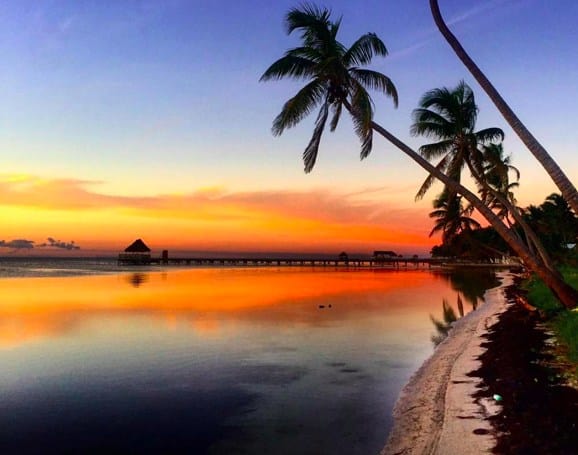 Ambergris Caye Belize – The Dream Being Sold
So how can you intelligently evaluate the opportunity? What are some indicators that you can use to examine the likelihood of percentage returns in the teens?
There are a couple myth-busting tips, one simple and the other more complicated. Let's start with simple.
First, when a developer tells you that the condo he's trying to sell you will cash flow at 15% (or whatever), can you really believe him? How can we ferret out the probability of this kind of excellent cash flow ROI? One way is to ask a simple question to the developer, "How many of these condos are you keeping?"
Ask. If the condo cash flows at 15% for you, purchased at a retail price, how much ROI will it produce at the construction cost the developer pays to build it? A lot more. Probably north of 20%.
So, here's the next question you should ask…. to yourself. If you could build condos that produced 20% ROI, or more, would you sell any of them? Maybe a few, but if you are like me, you'd want every bit of the 20% you can get. You'd probably borrow money to build and keep as many as possible right?
Actions speak louder than words. What is the developer doing? Forget what he's saying, what is he DOING? If the ROI is truly mid-teens, or anything double-digit for that matter, he should be keeping as many as possible.
You and I would. In fact, I am. ECI is keeping 60% of the Baymen Oceanside condos for the cash flow they will produce for our company and shareholders. Actions say a lot and say it loudly. We believe in the cash flow we expect. We are only selling the bare minimum to get the project built. The rest we want to keep and hold.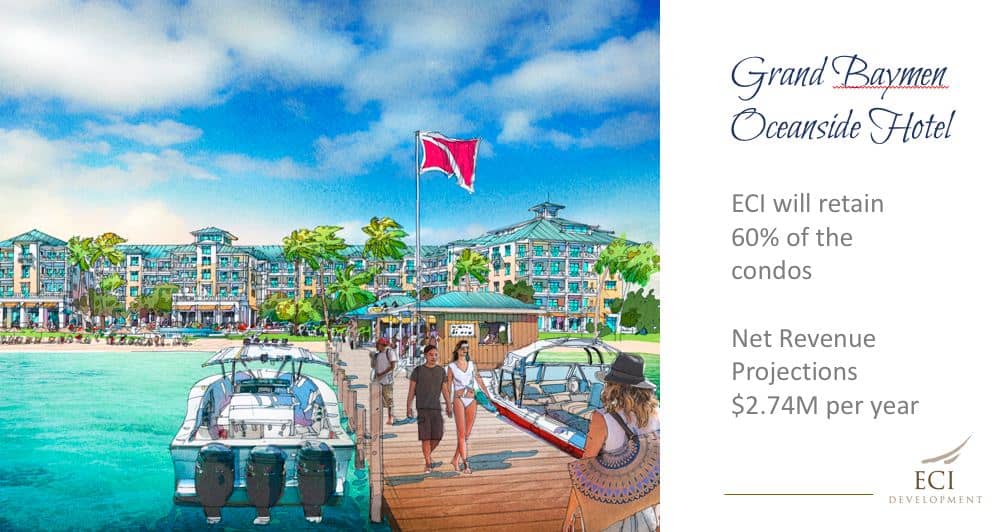 Oceanfront Branded Residences Breaking Ground in 2018
Second, the other way to examine cash flow and ROI is to look at the proposed average daily rate (ADR) for a room night, as well as the occupancy projections. Are they in line with the local average? Tourist boards usually produce these statistics. Grab them online and compare averages to the proformas handed out by developers.
If the developer projects higher than average ADR and occupancy, why do they think they can beat the average? How much is their marketing budget to garner a bigger share of the market? Does their marketing budget fit within the rental split they propose?
If the developer proposes a 70/30 split, a popular split percentage around the Caribbean, can they realistically spend $250k per year to market the property and substantially beat the averages? Advertising is expensive.
Also, will they have economy of scale to operate efficiently on their cut of the revenues? How many units will be in the rental program? Do the reverse math and see how much they will take in. What are their likely expenses? Calculate their operational expenses and see if you think they can support resort managers, front desk staff, maids, groundskeepers, utilities, and consumables. In your best guess, can they still make a profit to sustain operations? If not, the balloon is going to give somewhere, and chances are you'll be on the side that pops.
While we'd all like to believe the "pie in the sky" projections, the time to slow down, do your research, run the numbers, and listen to the quiet voice inside your heart is….. before you write the check.     
Due diligence is a bummer of a process to undertake because it pits you against the developer's marketing materials, and even their word. No one likes to be questioned or suspected, and so we don't like to put other people under the same scrutiny. But we must if we are to protect our hard-earned cash.
There's no big brother looking out for you. Pausing is prudent. Listen to reason. Make excellent informed decisions, but do decide. Take the time to bust or verify the myth. You'll be glad that you did.
But more than anything, have fun and enjoy the adventure.
Here are a few great articles about Belize, I know you'll enjoy reading them:
How We Moved to Belize and Made It Work, Part 1
Get to Know the Best Places to Live in Belize
Moving to Belize? Here's What You Should Know About Gaining Residenc
16 Reasons Why Belize Is the Perfect Country to Move To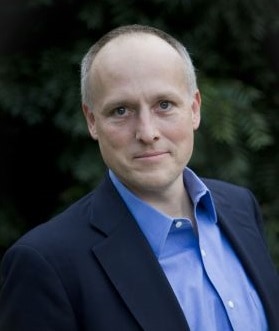 Michael K. Cobb is the CEO and co-founder of ECI Developments which has properties throughout Latin America. He speaks all over the world on international real estate and is a board member of the National Association of Realtors.


Like Our Articles?
Then make sure to check out our Bookstore... we have titles packed full of premium offshore intel. Instant Download - Print off for your private library before the government demands we take these down!