The 7 Secrets to Being a Successful Expat in San Juan del Sur, Nicaragua
Have you ever marvelled at the lives of successful expats living abroad?  Perhaps a few of your Facebook friends have made the move and their timelines are now filled with pictures of new lives and adventures in the sun.
And have you ever wondered how you too could reinvent your life somewhere beautiful – where the sunshine is reliable and your dollar stretches further?
Well, there are plenty of ways to live well abroad, and plenty of advice to make it happen.  But after a decade of living and working in Nicaragua, I'd say there are seven secrets to being a successful expat in this corner of the world.
Let me break them down for you:
1. Take Off Your Rose-Tinted Glasses
Nowhere in the world is going to be 100% perfect.  And when it comes to rapidly evolving towns like San Juan del Sur, it's unrealistic to expect that there won't be struggles and challenges as you adjust to your new life.
Successful expats manage their expectations.  They don't over-romanticize a location.
2. Embrace Uncertainty
You may crave the warm feeling that comes from knowing exactly where you are, and what's coming next.  But especially during your first months of living in San Juan del Sur, there will be times when you'll feel outside of your comfort zone.
Successful expats think of uncertainty as their friend.  They don't want to stagnate, they want to grow.  And they know that growth is almost always preceded by something unfamiliar and uncomfortable.
3. Slow Down
Time follows a different rhythm in many parts of Latin America.  It's probably got something to do with the nice weather but life is taken more slowly, time spent with family and friends is prioritized and people are patient when things don't get achieved in a hurry.
Successful expats learn to linger over meals, talk more and be fully present with their experiences.  If they haven't checked everything off their to-do list one day, they just quietly try again the next day.
4. Practice Empathy
Part of the attraction of being an expat is to leave behind the familiar, and experience something new and unusual.  So it should come as no surprise that there will be times when you'll be confronted by situations that you find uncomfortable or by people with different viewpoints.
Successful expats understand that there's often more than one (equally valid) way of interpreting the world and that context is everything.  So when they come against cultural differences, they're able to put themselves in the shoes of the other party and learn from that standpoint.
FREE GUIDE! Get Essential Information on Protecting Your Assets
18 STEPS TO IMPLEMENTING YOUR PLAN B
5. Learn Everything You Can About The Culture
Empathy comes easiest if you take the time to learn about the culture.   Happily, wanting to learn and being curious also keeps you young and your brain active.
Successful expats in San Juan del Sur are always learning about the local culture.  Some do this by participating in local events, others by supporting local community projects and some by immersing themselves in local literature and stories.
6. Connect With Others
Moving to a new place can be isolating.  And isolation does not lead to a happy life.  Fortunately, San Juan del Sur is a friendly place with lots going on, and most expats have a busy social calendar filled with farmers markets, book clubs, salsa classes and local community events.
Successful expats know that there is a direct correlation with who they spend time with and what their life looks like.  They go out to lunch with happy people.
7. Give Back
Generosity could be the secret trick to creating a successful expat life.  I'm not talking about the "law of attraction" (although there are those who swear by it), but simply that being generous gets you to focus on the fact that there is plenty of good stuff to go around.  Focus on this notion of abundance and opportunities will appear, almost by magic.
Successful expats find ways to give.  They volunteer, they generously support charities, they reward great employees and they give back to their communities.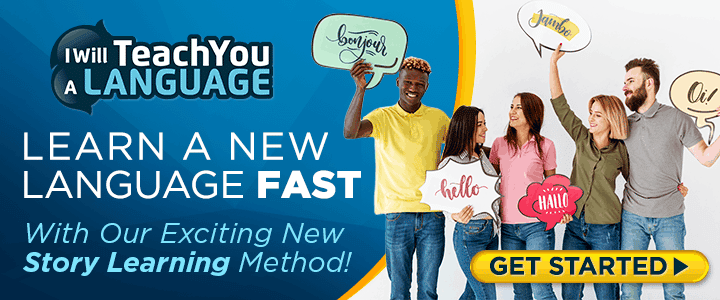 What About You?
What do you think are the keys to living a successful life overseas?  Share your thoughts and experiences in the comments.
Claudia Gonella co-founded San Juan Live, an online magazine about living in San Juan del Sur, Nicaragua.
Here is probably the most extensive ebook on Everything You Ever Wanted To Know About Eliminating Your Taxes, Protecting Your Assets And Regaining Privacy Over Your Life And Investments. It is called The Ultimate Guide To Going Offshore.  
I hope you enjoyed reading this article: The 7 Secrets to Being a Successful Expat in San Juan del Sur, Nicaragua. If you have any questions, please contact our office HERE.
I've included some great articles for you to read, enjoy!
Top 4 Places to Live in Nicaragua
Get to Know San Juan del Sur, Nicaragua!
Educational Travel in Nicaragua
Like Our Articles?
Then make sure to check out our Bookstore... we have titles packed full of premium offshore intel. Instant Download - Print off for your private library before the government demands we take these down!