How to structure an ICO and an ICO fund in Cayman
2017 will be remembered as the year of Bitcoin. The first 3 quarters of the year will be remembered as the start of the ICO boom… at least until the SEC came in and put a stop to them. 2018 will be the year Bitcoin and ICOs move offshore, with the best going to Cayman. Here's how to structure an ICO and an ICO fund in Cayman.
Russia, the US, the UK, and most of the EU have now determined that ICOs are equity offerings akin to initial public offerings. China has banned them altogether.
Singapore was in the ICO game until November 2017 when new regulations were issued that treat ICOs like IPOs. This basically what happened in the United States and has pushed ICOs out of these countries to more favourable jurisdictions.
The exceptions to date have been Cayman and Switzerland. Both of these jurisdictions are sure to issue new legislation to formalize the law around ICOs, but I expect these rules will balance capital raising and compliance needs in an efficient manner. These regulations will be a benefit rather than a hindrance to the ICO market.
Once the government determines an ICO must follow the same rules as an IPO, ICOs are done. The purpose of going direct to the public with an ICO rather than a full public offering is to skip the many rounds of fundraising, high costs, and burdensome regulations of a stock offering. The US and Singapore have basically added hundreds of thousands of dollars, or even millions, in costs to the process… not to mention all the regulatory headaches.
To reach an IPO, the issuer will have gone through multiple levels of fundraising. Friends and family, angels, and multiple venture capital rounds will have closed and sucked out value before the IPO sees the light of day. Not to mention the investment bankers, brokers, roadshow players, etc., all who take a cut along the way.
When the ICO must carry these financial and regulatory burdens, what's the point? Why would anyone buy into a fully regulated ICO vs an IPO? For this reason, most ICOs are being sold outside of the United States.
Because of over-regulation, early-stage ICOs will move offshore in 2018. Expect large offerings to be done in Cayman and Switzerland, with medium-sized offerings finding a home in the Caribbean.
For further information, check out this podcast from The Expat Money Show with Mikkel Thorup – Eryka Gemma on Bitcoin and Cryptocurrencies.
ICOs and ICO funds in Cayman
Cayman is the pre-eminent jurisdiction for building an offshore hedge fund and financial entity structure. Cayman's stable political climate and well respected legal framework allow large funds and investors to operate with certainty outside of their home country. I suggest that this reputation for clean and stable financial services is what sets Cayman apart from lesser Caribbean jurisdictions.
The world's largest financial institutions set up in Cayman because of this legal and regulatory framework, not in spite of it. And, as a result of the high costs of doing business in Cayman, most of the participants are institutions (rather than small businesses). Most small funds and ICOs set up elsewhere.
To put this another way, larger well funded ICOs that follow global standards will find a home in Cayman. The more speculative ICOs without solid legal counsel will need to go elsewhere.
Experience the Insider community that takes your international lifestyle to the next level. Download your FREE guide
"18 Steps to Implementing Your Plan B" instantly!
Unlike the US, Cayman does not regulate tokens or coins as security. In Cayman, the definition of security is codified in the law in a list of instruments that are common in today's financial market. Because ICO tokens are not on the list, they are not securities in Cayman.
The Cayman Islands Monetary Authority has not issued regulations on ICOs, nor have they made any public statements on the matter. It's possible that the CIMA will come down against ICOs.
Even if they don't issue guidance, we take this lack of regulation with a grain of salt. Cayman is not the wild west where anything goes. If you will sell an ICO from Cayman in the United States, you must follow all US rules. Failure to follow local rules will get you kicked out of Caymans.
Also, if your ICO token or business is construed as a "money service business" under Cayman law, you will need to have a money service license. That is to say, if you provide, as your principal business, currency exchange or money transmission, you will need a license.
Finally, Cayman is always focused on preventing money laundering and terrorist financing. Even one such claim could damage the country's reputation in the financial services industry. Since one of the benefits of crypto is anonymity, Cayman and ICO issuers are left to balance the need for AML and KYC with the privacy found in cryptocurrency.
I'll leave this by saying any ICO issued in Cayman must have top-notch local legal counsel and receive complete KYC on all investors. They must also respect the laws of each and every country from which they receive investment. If you can't afford Cayman or want fewer compliance requirements, go to a smaller island.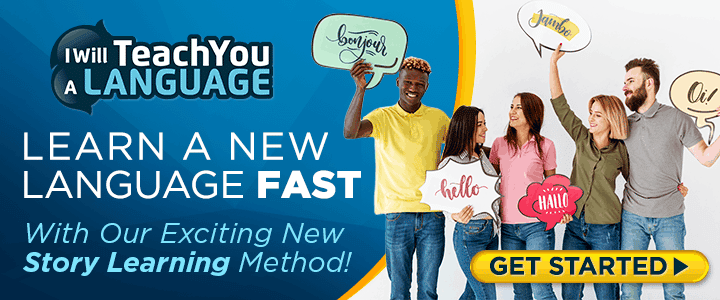 I hope you've found this article on How to structure an ICO and an ICO fund in Cayman to be helpful. For more information on issuing an ICO or setting up a cryptocurrency exchange in Cayman or elsewhere, please contact HERE. We will be happy to work with you to structure your business or offering abroad.
Here is probably the most extensive ebook on Everything You Ever Wanted To Know About Eliminating Your Taxes, Protecting Your Assets And Regaining Privacy Over Your Life And Investments. It is called The Ultimate Guide To Going Offshore.

Like Our Articles?
Then make sure to check out our Bookstore... we have titles packed full of premium offshore intel. Instant Download - Print off for your private library before the government demands we take these down!