South African intimate femicide and domestic abuse continues to be a national concern after 22-year-old Karabo Mokoena was allegedly killed by her boyfriend, Sandile Mantsoe. Her body was found in a shallow grave in a deserted field days after she went missing.
Intimate femicide is the killing of a woman by an intimate partner.  
Mantsoe is believed to have doused her with acid and set her aflame when she threatened to leave him.
This is only the most recent case in men attacking women in South Africa. Since the body has been found, four women's bodies have been found following similar attacks.
The uneasy stories can also be found on social media, in which women share their stories to raise awareness.  
One victim of domestic violence shared her story. Bukelwa Moerane was abducted by a stranger on February evening after shopping. He was threatening her and she felt her only chance for survival was to jump out of his moving car.
This is not a rare occurrence. The current statistics surrounding this kind of violence are disheartening, to say the least. One in five women in South Africa are assaulted by their partner, and the femicide rate is five times higher than the global average. On average, three women are killed by an intimate partner every day.
One study found that 8% of women reported experiencing violence in the past 12 months and 6% reported sexual violence by a partner.
Thousands gathered at Mokoena's memorial – many were angry, saying this is not how women should be treated. Women have been facing this kind of violence in the country for far too long. One mourner said that fathers have failed their daughters.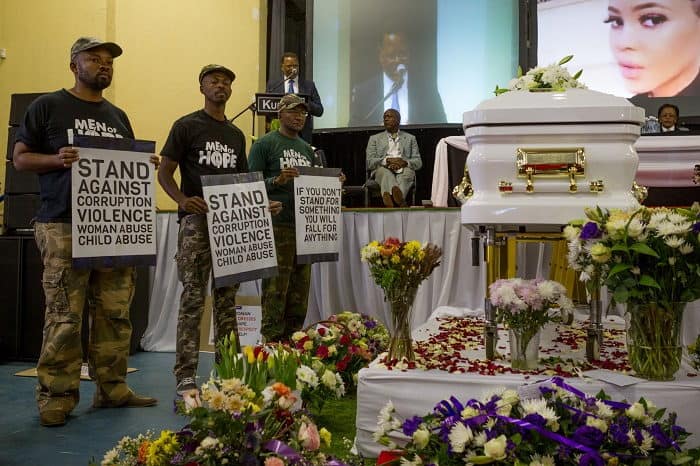 Many women have taken to social media with the hashtag #MenAreTrash to publicly discuss their stories and anger.
Though there is public outrage against the violence, the problem is not new. President Jacob Zuma describes the gender violence as a "crisis in the country," urging victims to speak up about the problem. He says he would consider calls for harsher sentences for sex offenders.
FREE GUIDE! Get Essential Information on Protecting Your Assets
18 STEPS TO IMPLEMENTING YOUR PLAN B
There are often low reporting rates because of the stigmatization surrounding the attacks, making it difficult to determine the magnitude of the violence.
In efforts to change the attitudes about gender violence, civil rights organizations like the NGO in Johannesburg, Sonke Gender Justice, hold workshops for men and women to raise awareness. Men tend to justify their actions during these workshops, saying they find women to be stubborn. They find it easier to end an argument by establishing dominance, a sentiment shared by many men in the South African culture.
The women in the workshops state they lose respect for their partners when they result to violence but have no choice because they fear for their safety.
One organizer of the KZN Network on Violence Against Women, Cookie Edwards, says he's been working in the industry for thirty years and often asks himself why the violence is still happening after so long. He says there needs to be more dialogue about the incidents in order to implement changes to policy.
In February, the Department of Justice launched a program to increase the dialogue about intimate femicide and how the cases are dealt with. The dialogues are also in response to a special UN visit in 2015.
The UN Special Rapporteur on Violence against Women, its Causes and Consequences, recommended establishing a Femicide Watch to release a report annually, detailing the number of gender-related killings per year.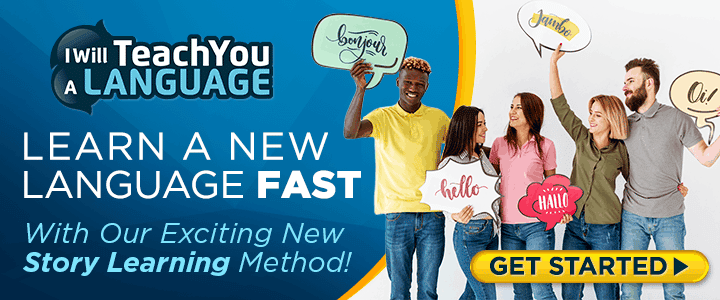 Political Unrest
Other national unrest stems from the citizen's discontent with President Zuma. Last month, thousands of protesters marched in Johannesburg, Cape Town, and other small towns to show their anger, urging Zuma to step down.
Many are upset about a recent cabinet reshuffle in April.
Zuma has been president since 2009 and has been accused of filling posts in key positions and committees with loyalists and supporters who will stand behind him through hundreds of corruption charges.  
The current state of South Africa has led many people to flee the country. It's always important for those to understand how to get out. The holder of a South African passport has visa-free travel to 98 countries and territories.
If you or somebody you know is experiencing domestic abuse or injustices in South Africa, you can find more information about relocating here, or by contacting us at info@premieroffshore.com .

Like Our Articles?
Then make sure to check out our Bookstore... we have titles packed full of premium offshore intel. Instant Download - Print off for your private library before the government demands we take these down!