Retiring in Costa Rica: All the Reasons You Should
One of the most recognizable countries in Central America, Costa Rica is best known for its rich natural landscape—fun fact, "Costa Rica" literally means "rich coast"! 
Costa Rica paints a pretty picture: it has well-built roads, impressive medical care, and is known as one of the safest places in Central America. The education system is equally impressive, with a high literacy rate and an enviable public school system. 
All of this makes it the perfect place for you to take root after a lifetime of hard work. Need more convincing? Here are all the reasons you should retire in Costa Rica:
Let's Start at the Heart of it all: It's a Beautiful Country
Living your entire life working day and night to make sure that you and your family are never short of money is exhausting  Most of your life during these years is spent on mundane money-making matters. You're stuck in a loop where all you're doing is going from home to work and from work to home. It leaves you longing for some peace and quiet; a respite from the grind.
For most of us, that respite comes in the form of retirement. For most people, once they retire, they start thinking about the ideal place to live out the rest of their days. And that place is epitomized in Costa Rica. 
With a topography and a climate as diverse as Costa Rica's, you could choose between living next to a rainforest or by the ocean. 
It's wish-fulfillment in a country; whatever your idyllic life looks like in your mind's eye, Costa Rica will have an area that reflects that.
Getting Residency, Buying Property—The Basics
Foreigners are required to make an investment of about $200,000 for a temporary residency and are eligible to apply for a permanent residency after three years. Note than under said program, residents are required to reside in the country for a minimum of six months in a year. But that's hardly a hassle—Costa Rica's pretty enough to keep you captivated for a lifetime. 
For the filing and processing of the residency application, you'll need to get in touch with the Costa Rican Department of Immigration if you're already here—such as if you're on a tourist visa. If not, visit the Costa Rican Consular office in your country and file a residency application. The fee for the application is around $50. Note that if you're already in Costa Rica, you'll be applying for a change of status, and an additional fee of about $200 will have to be paid. 
If you're looking for more information, we've written extensively about residency options in Costa Rica—you can read about them here. 
It's Beyond Peaceful—In Every Way Possible
Costa Rica is one of the very few countries in the world that doesn't have any standing army! In fact, the army that it did have was abolished more than 70 years ago. All that military budget was funnelled into the country's education system—and it paid off big time; Costa Rica has one of the highest literacy rates in the world. 
If you're one of those people who finds that the world is a sad, sorry place that's rife with wars and infighting, pollution and global warming; the clean air of a land with no armies is a godsend. 
Experience the Insider community that takes your international lifestyle to the next level. Download your FREE guide
"18 Steps to Implementing Your Plan B" instantly!
And if you're worried about your health in your retired years, don't! Costa Rica also happens to have one of the highest life expectancies in the world. 
The Cost'a Costa Rica 
One of the first things people are concerned about—especially when it comes to the prospect of moving to a different place—is the cost of living there. Here's the good news: Costa Rica is a relatively affordable country to live in. 
Although the cost of living anywhere will depend on your lifestyle, you'll need way less than $2,000/month as a single person to live comfortably in Costa Rica. If you're a couple, you can get by with $3,000 very comfortably. And this will cover everything: from transport to medical bills and from housing to entertainment. 
There's also an abundance of homes that are similar to the homes back in North America while costing a lot less. You can't get a waterfront property anywhere in the U.S. for $100,000—but you can in Costa Rica. Of course, that's only the starting rate—but even if you consider bigger homes for bigger families, the prices are far more affordable than what they are in more affluent countries. 
It's Pura Vida—Pure Life
For those who don't know, "Pura Vida" is a greeting in Costa Rica that's said when parting ways, and means "pure life." As is probably evident by now, Costa Rica is all about nature's bounties with its diverse fauna and flora and the government's efforts to keep the essence of the country alive and thriving. 
Be it, tourists or residents, only the heartless won't be mesmerized by Costa Rica's enthralling natural beauty. And the government is serious about preservation too. Costa Rica has 28 national parks, 32 protected zones, 58 wildlife refuges, 15 wetland areas (such as mangroves), 19 forest and biological reserves, and that isn't even all of it. The country houses about 5% of all the world's animal species.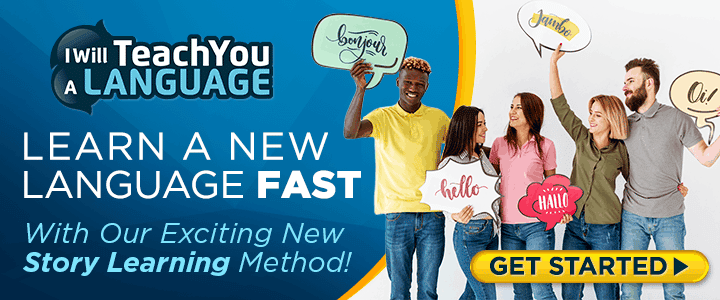 No wonder Costa Ricans—or Ticos and Tacas as we call them—are among the happiest people in the world! 
Ecotourism: One of the Many Secrets behind Costa Rica's Flourishing Economy
Many Americans mistakenly believe that Costa Rica lies within the United States. And when they realize that it doesn't, they wonder how it could have a thriving economy considering it isn't a technological or industrial hub.
Spoiler, it's once again Costa Rica's arresting natural beauty that bolsters the many avenues locals have for business. Every year, more than 1.7 million tourists visit the country, and a majority of them are from North America. Just tourism earnings add $1.7 billion to the country's revenues, and almost 80% of all visitors to Costa Rica visit it for tourism. 
Tourism, then, is the country's leading exchequer. And it isn't difficult to see why. With four UNESCO World Heritage Sites, a booming medical tourism industry, and a leading responsible tourism site in the world, Costa Rica keeps its economy clean and simple—depending on good old Mother Nature to make things work.
The Final Say
The first thing that struck me when I first saw Costa Rica was, naturally, the sheer natural beauty of the place. Its wildlife and plant habitats make it one of the most visually stunning and peaceful places in the world. 
Costa Rica's focus on education, health, and environment makes for a stable economy that's run on tourism dollars, promising an affordable, clean, and high quality of living. 
If you have family living in the U.S. or Canada, Costa Rica isn't even that far. The country should definitely be on one of the top spots on your retirement list. 
You can find out more about moving to and living in Costa Rica in this guide—the handbook is absolutely free.
I hope you enjoyed reading: Retiring in Costa Rica: All the Reasons You Should. For more information on Costa Rica, please contact us HERE.
Here are some amazing articles about Reasons to Retire in Costa Rica, I know you'll really enjoy reading them:
8 Reasons to Retire to Costa Rica in 2020
A Path to Costa Rican Nationality through Retirement
A Dive into Costa Rica—A Cultural Guide to the Central American Paradise
Best Places to Visit in Costa Rica
17 Things You Might Not Know About Costa Rica

Like Our Articles?
Then make sure to check out our Bookstore... we have titles packed full of premium offshore intel. Instant Download - Print off for your private library before the government demands we take these down!