Profit Potentials in the Colombian Public Transport Sector
Experts have commonly agreed that population growth rates, urbanization and private automobile ownership are the most important determinants of the demand for public transport. Nowhere else are these factors more noticeable than in Colombia—particularly the capital city Bogota. With an urbanization rate of 80.78% in 2018, 1% population growth rate and with a 71:1000 person to vehicle ratio, Colombia has one of the highest public sector transportation demands throughout the world.
Correspondingly, research indicates that nearly 68% of all passenger travel in Colombia is through public transit—nearly 7 out of 10 people use public transport in the country. With these dynamics, the time is ripe for people to move into the sector—fortunately, there are multiple investment opportunities that you can cash in on.
Before I move to a discussion on the investment opportunities in the public transportation sector, it's important that we take a look at the recent developments in the market. Accordingly, I will discuss what the market conditions are like and then discuss a detailed investment plan to highlight how you can profit off of the taxi cab market in the region.
The Colombian Taxi Cab Market
Over the past few years, a lot of ride hailing services have moved into the Colombian economy to take away a chunk of the market share from existing taxi services. Uber is one of the more notable participants in this war for market shares, creating the most controversy with direct clashes against the government and existing service providers. Taxi drivers from across the country united numerous times over the past five years—once in 2017, and then numerous times in 2019.
A part of these protests also included a lawsuit against Uber, citing unfair competitive practices which placed other service providers at a significant disadvantage. At its conclusion, the lawsuit declared Uber illegal in Colombia, forcing the ride-hailing platform to shut down operations throughout the country.
Just a couple of weeks ago, though, Uber showed up with a new business model which is sort of compliant with Colombian law and allows the company to continue operating. Understandably, taxi drivers across the country are outraged and are staging protests against the company as I write. While Uber is certainly a threat to the existing public transport service providers, they still have a long way to go before they take over the industry. Despite the conflict between Uber and Colombian taxi drivers, there's still a huge market that needs to be catered to.
The Colombian Taxi Cab Market Size and Barriers to Uber's Success
Colombia currently has a population of 50 million people—Uber currently only works with 88,000 drivers and has 2 million users. Considering that only 7.1% of the population owns a private automobile, the public taxi service still has a market of 44.5 million people that it can serve.
We also have to consider the fact that while Uber is a massively successful business, much of its success is derived from high-income and high tech-uptake regions in the world. When you compare the areas of operation, it's operational across a greater geographical area in regions like North America, Europe, the Middle East, China, India and then the pacific. There's one very noticeable characteristic of these regions—they're emerging, high-income and technologically advanced nations—the average internet penetration is at 68% across these places. Similarly, average smartphone penetration is at 53%. Do you know what these statistics are for Colombia? 58% of the entire population has access to the internet, while only 40% of the population uses smartphones.
Since the spread of smartphones and the drive toward universal access to the internet served as the stimulants for ride hailing apps, Uber still has a long way to go in Colombia. The structure of the market simply cannot allow Uber to succeed in the market, not unless by some miracle internet and smartphone penetration increases substantially in the country. So while the public transport system is raging against the arrival of Uber into Colombia, the application doesn't present much of a threat to your old-school taxi services.
Investment Opportunities
By now it's pretty clear that taxi services are running and thriving in Colombia with huge numbers of people using taxis for transportation. Similarly, there are plenty of taxis being sold in the country right now—with people buying thousands of taxis every year. So the question you should be asking now is—how can I make money by investing in taxi cabs in Colombia?
See, the Colombian government stopped selling taxi medallions in the country some time ago. It's only possible for anyone to buy these medallions through third party brokers who also sell taxis to people. A lot of interested taxi buyers acquire loans to pay for their new taxis—and foreign investors can buys the assets (taxi loans) directly. Gutierrez Group is in charge of making sure that the debtors pay on time, consolidate all payments and then send a unique payment to each creditor/investor.
SUTAX Taxi Loans
SUTAX is a leading broker of taxis. It buys and sells taxis, as well as the medallions, on lease. The company offers people the opportunity to invest a minimum of $40,000 with SUTAX Capital (the company managing the finances) offering returns of as high as 12% annually. There are no upper caps on how much money anyone can invest with SUTAX and people make hundreds of thousands of dollars every year from their investments into company operations.
FREE GUIDE! Get Essential Information on Protecting Your Assets
18 STEPS TO IMPLEMENTING YOUR PLAN B
The company offers the following interest rates depending on the amount of money you invest:
$40,000–$150,000—interest rates of 10%.
$150,000–$300,000—interest rates of 11%.
Investments of over $300,000—Interest rates of 12%.
I found this great podcast by The Expat Money Show – Travis Luther and Why Americans are leaving the USA
Conclusion
If you're looking to invest in the taxi cab sector in the Colombian economy, there's probably no better place to start with than SUTAX. The company has worked for years handling multiple investment projects across the country, helping people make huge returns on their investments. With your money tied in an asset like taxis in Colombia and the annual returns that I hear people are generating, there's little more to think about before investing with the company.
I hope you got value from this article: Profit Potentials in the Colombian Public Transport Sector. If you would like additional information regarding investing in the taxi cab sector in Colombia, please reach out to Gutierrez Group in Medellin.  You can reach them directly at +57-4 3228898.
I would also like to share a few articles about Colombia that I'm pretty sure you will find of great value:
How To Take Advantage Of The Colombian Consumer Lending Market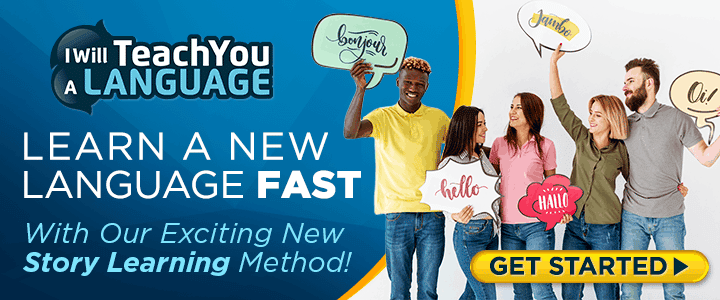 Investment Options in Colombia—Factoring Debt Judgments
Investing in Colombian Timber Plantations

Like Our Articles?
Then make sure to check out our Bookstore... we have titles packed full of premium offshore intel. Instant Download - Print off for your private library before the government demands we take these down!