What you need to know about residency and real estate in Mexico.
It was famously reported that the Canadian Immigration website crashed the night Donald Trump became president. Despite this, very few people followed through on their promise to move up north if Trump were elected. In 2016, only nine thousand Americans became Permanent Residents in Canada. Each year the percentage of Americans electing to start a new life and retire in Canada is going down. Americans are actually choosing to retire in a different country down south.  The most popular second residency in 2017 and 2018 is Mexico. Let's discuss residency and  Mexican Real Estate.
Mexico is quickly becoming a haven for American retirees. Americans are taking advantage of Mexico's low cost of living, devaluation of the Peso, and the cheap and reliable medical care and moving there in droves.
This migration of Americans into Mexico is having an effect on cities close to the US Border. Tijuana has had an influx of American style condominiums being built to accommodate the many residents of San Diego who have chosen to move to TJ for its low rent and proximity to the US.
If you have a

SENTRI card

from the US, you can get across the border in about 15 minutes. If not, the wait can be 45 minutes to 3 hours.
To put this into reference, a penthouse in Colonia Hipodromo, a very centric and exclusive area in Tijuana, is $800 a month. You couldn't rent a Studio Apartment in San Diego for that amount.  There are plenty of apartments in Tijuana at $2,000 to $3,500, but they are much better than you will get in downtown San Diego for that price.
However, most Americans aren't renting, they are buying a property in Mexico.
Despite their tax structures being fairly similar, Mexico's property tax is much lower than the United States. The average is roughly 0.13% of the estimated value of the property. Meaning that if you buy a property with an estimated worth of $80,000, you'll pay approximately $150 a year in property taxes.
Compare this to California where the average is $3,104 a year on a property estimated with a median home value of $385,500. Finding a cheap house in Mexico is relatively easy depending on the location, what is not so straightforward is the actual process that an American citizen has to go through buy property.
While it is legal for an American to buy property in Mexico, it is illegal to hold property in your name within the restricted zone. The restricted zone, according to Article 27 of the Mexican Constitution, is all territory within 100 kilometres of any national border and within 50 kilometres of any ocean. In order for Americans to buy property in the restricted zone they must hire a bank to act on their behalf.
The first thing you need to do to purchase property in Mexico is to go to a local Mexico real estate agency and find a respected local law firm. The real estate agent will help you find quality properties and the lawyers will guide you through the whole process.
Once you've found a house that you like, you need to make an offer. When your offer is accepted, you'll need to put 10% of the purchase in a cashier's check in escrow, usually with a Notario Publico in Mexico. The Notario Publico is also in charge of validating the transaction, reviewing the documents, making an appraisal, etc.
It is important to select a trustworthy Notario Publico and Mexican Lawyer to help you through this process in order to avoid any setbacks. For example, they need to review title history and ensure that the value of the home is proper.
When the documents have been reviewed and your attorney informs you that everything is legal, you will meet with with the notary and the person selling the house to close. After you sign, you will be given a deed and the house will be legally yours.
FREE GUIDE! Get Essential Information on Protecting Your Assets
18 STEPS TO IMPLEMENTING YOUR PLAN B
Finally, the Notario Publico will register your ownership at the land registry office. Of course, this is just a basic summary of the whole process, please contact us for a referral if you need help buying property in Mexico.
Becoming a legal Resident in Mexico
The steps that an American retiree needs to take in order to become a legal resident of Mexico are much simpler than buying a house. If you're over 50 and can provide proof that you can maintain and take care of your family and each one of your dependents, you qualify for permanent residency in Mexico.
That is to say, you will need to prove income of at least $1,550 for one person + $520 for each dependent  for your retirement. If you don't have a retirement account, you should buy a property with a value of $210,000 or a bank account with an average balance over 8 months of at least $25,000.
You will also have to prove that you are retired. A letter from the US Social Security Office will suffice. Almost all of this process can be completed at a Mexican Consulate in the United States.
Permanent residency in Mexico is one of the few that doesn't need yearly renewal as it never expires. It is also relatively easy for the residency to turn into citizenship. For more information on purchasing property in Mexico and becoming a legal resident please contact us HERE.
Here is probably the most extensive ebook on Everything You Ever Wanted To Know About Eliminating Your Taxes, Protecting Your Assets And Regaining Privacy Over Your Life And Investments. It is called The Ultimate Guide To Going Offshore.  Visit our bookstore to purchase it today!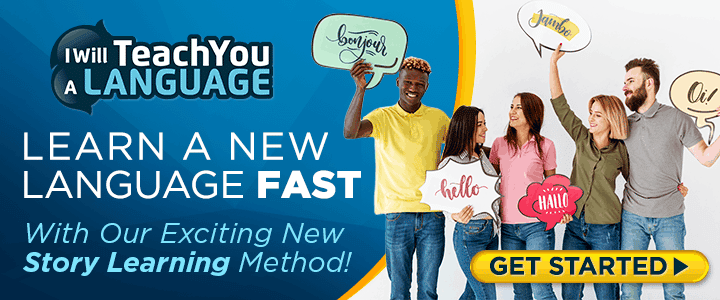 I hope you enjoyed this article: What you need to know about residency and real estate in Mexico
Here are a few articles on Mexico that I'm pretty sure you will enjoy reading:
Best Cities In Mexico For Snowbirds
Everything You Need To Know for a Perfect Trip to Mexico City
The Top 6 Reasons to Choose Mexico As Your Home
If you are planning on residency in Mexico, then I would suggest you take the time and really learn how to speak Spanish. You will find it so helpful when you are living there. Contact my friend Olly Richards and his online course,ICanTeachYouALanguage.  If you know it's just Spanish, take a look here.

Like Our Articles?
Then make sure to check out our Bookstore... we have titles packed full of premium offshore intel. Instant Download - Print off for your private library before the government demands we take these down!