Malaysia
Malaysia is a country in Southeast Asia that consists of thirteen states and three federal territories. It is located partly on a peninsula of the Asian mainland and partly on the northern third of the island of Borneo. The territories on Peninsular Malaysia were first unified as the Malayan Union in 1946. Malaya was restructured as the Federation of Malaya in 1948 and achieved independence from the United Kingdom in 1957.
The country is multi-ethnic and multicultural. About half of the population is ethnically Malay, with large minorities of Malaysian, Chinese, Malaysian Indians, and indigenous peoples. The national and official language of Malaysia is Bahasa Melayu (Malay). Due to the country's diversity, there are also many other languages and dialects spoken, with English being quite prevalent.
Malaysia's capital city, Kuala Lumpur, is home to colonial buildings, shopping districts, and skyscrapers such as the iconic Petronas Twin Towers. Malaysia has experienced a growing GDP of 6.5% per annum for almost 50 years. Their economic record is one of the best in Asia. The economy is fueled largely by natural resources. Science, tourism, commerce, and medical tourism are expanding sectors in Malaysia today.
Malaysia has a tropical rainforest climate. It is located near the equator and the climate is considered equatorial, typically hot and humid throughout the year. The average rainfall is 98 inches (250 centimeters) in a year, and the average temperature is 80.6°F (27 °C).
Short-Stay Visa
If you're considering visiting or moving abroad to Malaysia, there are a handful of ways to obtain legal documentation. First off, U.S. citizens can enter Malaysia visa-free for up to 90 days. This short-stay visa is granted for touristic or family/friend visiting purposes and generally does not allow for paid employment in the country. In some cases, this short-term visa can be extended or made into a long-stay visa upon government approval.
Working Abroad in Malaysia
If you'd like to work abroad in Malaysia, you'll have to obtain an Employment Pass. The Employment Pass is applied for in conjunction with your new Malaysian employer, so you will need an employment contract and letter from your employer signing off on the permit. This is usually granted for higher-income workers, with significant experience in their fields and relevant degrees. There is currently no option for working holidays in Malaysia for U.S. or Canadian citizens looking to perform low-level work while travelling, though talks are in place to amend this down the road.
Permanent Residency
Permanent Residency in Malaysia can be obtained after fulfilling a certain time required depending on your approved reasons for being in the country. You will also need to show some language proficiency and pass a physical exam.
The Malaysian government lists the following categories under which permanent residency can be granted:
High net worth individuals

Must open a bank account in the country and deposit a minimum of $2 million USD, maintaining it for five years. This grants you permanent residency immediately, gives your children and spouse a long-stay visa, and grants them permanent residency as well after 5 years. This is essentially an investment visa.

Experts/Professionals

Offered to highly skilled and experienced Employment Pass holders. Five-year minimum of living in the country. Will need government approval, citizen/PR holder sponsorship, and employer references.

Spouses of Malaysian citizens

You will need to be married to a Malaysian citizen for five years before applying, have a sponsor, and have had a valid long-stay visa for 5 years.

Those who score highly enough in the point-based system

Malaysia offers a point-based system for permanent residency, in which applicants must score at least a 65 out of a possible 120 and also have a sponsor. Categories for obtaining points include salary, age, work experience, language proficiency, investment, time living in Malaysia, etc.
Retiring as an Expat in Malaysia
Malaysia offers a great program for people of any age who can support themselves without working in the country. The MM2H Program (My Malaysian 2nd Home) offers a ten-year, multiple entry visa for qualifying applicants and their families (spouse, dependent children under 21, parents over 60) in two categories:
Under 50 Years Old
Applicants younger than 50 years old will need to show that they have liquid assets of at least $135,000 USD, or that they generate a monthly offshore income of at least $10,000 USD.
A minimum of $40,000 USD must be present at all times in the account going forward, in order to maintain the validity of the permit.
Over 50 Years Old
Experience the Insider community that takes your international lifestyle to the next level. Download your FREE guide
"18 Steps to Implementing Your Plan B" instantly!
Applicants older than 50 years old will need to show that they have liquid assets of at least $95,000 USD, or that they generate a monthly offshore income/pension of at least $3,000 USD. A Malaysian bank account will also need to be opened up with a deposit of at least $40,000 USD. After one year, $13,000 USD may be withdrawn for approved uses in the country. A minimum balance of $27,000 USD must be kept in the account at all times. The fixed deposit may be waived for those applying under a $3,000 monthly offshore pension.
This MM2H program is effectively a retirement visa and a budget investment visa in one, for those with the capital to deposit money into a Malaysian bank account and use that money to invest into approved government purchases.
Here's a great podcast from The Expat Money Show – Laszlo Kiss on Best European Passports for Sale
Why Malaysia?
Malaysia is a beautiful country with an incredibly diverse culture. If you like tropical paradises with delicious food that mixes Chinese, Indian, European, and Malay influences, this country might be for you.
With working, retiring, or investing visas available for foreign nationals, plus a favorable conversion rate and lower cost of living, Malaysia is one of the more attractive gateways to living in Asia. While the country is a single-citizenship nation, meaning you can't obtain a second passport without giving up your primary citizenship, obtaining permanent residency or the MM2H permit grant you essentially the same rights. With either of these documents (both are renewable), you'll be able to travel freely in and out of Malaysia for years without any minimum stay requirements.
Here is probably the most extensive ebook on Everything You Ever Wanted To Know About Eliminating Your Taxes, Protecting Your Assets And Regaining Privacy Over Your Life And Investments. It is called The Ultimate Guide To Going Offshore.  Visit our bookstore to purchase it today!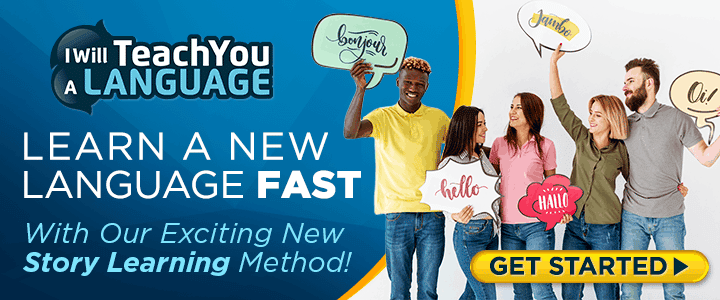 I hope you enjoyed reading this article on Malaysia. If you have any questions, please contact our office HERE.
I've included some great articles for you to read, enjoy!
Getting a Malaysian Travel Visa
A Look at the Lifestyle in Malaysia
Working in Malaysia as an Expat

Like Our Articles?
Then make sure to check out our Bookstore... we have titles packed full of premium offshore intel. Instant Download - Print off for your private library before the government demands we take these down!