Porto, Portugal, with a more old-world feel and nostalgic air, has a distinctly different type of appeal than the capital, Lisbon. Porto is known for port wine, business, and the Douro River wine region. The second largest city in Portugal, Porto is located on the Douro River in the northwest, 280 kilometres (174 miles) from Lisbon. This city is full of distinct architecture where innovation and tradition cohabitate.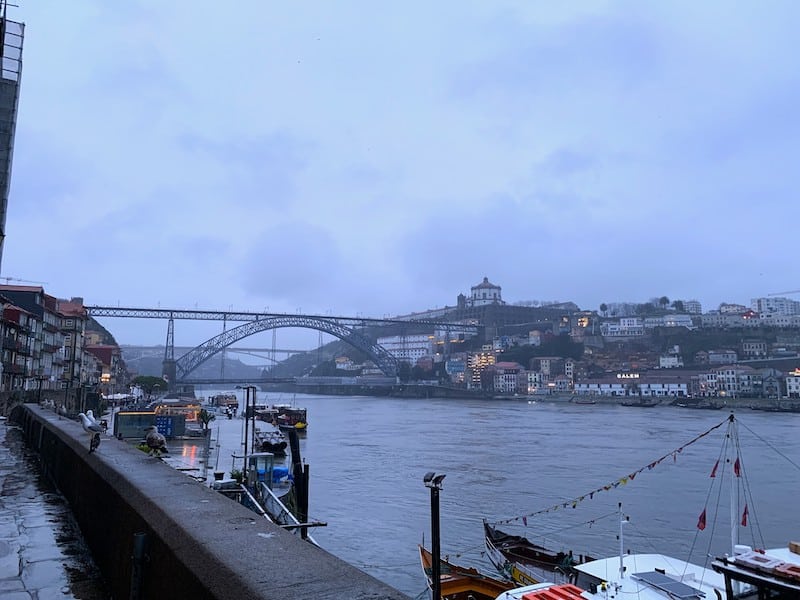 The Douro River
Affordability
The cost of everyday items is reasonable in Porto. Porto is three percent less expensive compared to the rest of Portugal.
Portugal's Non-Habitual Residents (NHR) Tax Regime is designed to provide reduced tax rates for qualifying entrepreneurs, professionals, retirees, and high-net-worth individuals who have not been taxed as Portuguese tax residents in any of the five years preceding the year. The NHR tax regime offers additional benefits for foreigners, making Portugal an even more appealing option. Individuals of any nationality (including non-EU/EEA citizens) can potentially benefit from Portugal's NHR Regime for ten consecutive years.
The average monthly salary in Porto is €959. You don't necessarily need a car to get around, as Porto has a good metro and tramway network covering the city. Porto residents commonly use trains and buses. A great combination of value and quality of life makes Porto an excellent choice for those looking to relocate.
A family of four can have estimated monthly costs of USD$2,434.75 (€2,217.7) without rent. A single person's estimated monthly costs are $696.40 (€634.50) without rent.
Here is a breakdown of the prices an average person can expect in Porto. Cost of living is all relative to lifestyle:
Restaurants
Meal, Inexpensive Restaurant
10.00 €
Meal for 2 People, Mid-range Restaurant, Three-course
40.00 €
Domestic Beer (0.5-litre draught)
2.00 €
Imported Beer (0.33-litre bottle)
2.50 €
Cappuccino (regular)
1.62 €
Water (0.33-litre bottle)
1.07 €
 

Markets

Milk (regular), (1 litre)
0.88 €
Loaf of Fresh White Bread (500g)
1.31 €
Eggs (regular) (12)
2.60 €
Local Cheese (1kg)
9.26 €
Chicken Fillets (1kg)
6.25 €
Beef Round (1kg) (or Equivalent Back Leg Red Meat)
11.02 €
Apples (1kg)
1.85 €
Banana (1kg)
1.30 €
Oranges (1kg)
1.30 €
Tomato (1kg)
1.90 €
Potato (1kg)
1.22 €
Onion (1kg)
1.44 €
Lettuce (1 head)
1.28 €
Bottle of Wine (Mid-Range)
4.99 €
Domestic Beer (0.5-litre bottle)
1.03 €
Imported Beer (0.33-litre bottle)
1.79 €
 

Transportation

One-way Ticket (Local Transport)
1.50 €
Monthly Pass (Regular Price)
40.00 €
Taxi Start (Normal Tariff)
3.38 €
Taxi 1 km (Normal Tariff)
0.75 €
Taxi 1 hour Waiting (Normal Tariff)
14.90 €
Gasoline (1 litre)
1.86 €
 

Utilities (Monthly)

Basic (Electricity, Heating, Cooling, Water, Garbage) for 85m2 Apartment
119.36 €
1 min. of Prepaid Mobile Tariff Local (No Discounts or Plans)
0.26 €
Internet (60 Mbps or More, Unlimited Data, Cable/ADSL)
35.05 €
 

Childcare

Preschool (or Kindergarten), Full Day, Private, Monthly for 1 Child
355.59 €
International Primary School, yearly for 1 Child
7,211.44 €
 

Clothing And Shoes

1 Pair of Jeans (Levi's 501 Or Similar)
83.72 €
1 Summer Dress in a Chain Store
28.36 €
1 Pair of Nike Running Shoes (Mid-Range)
69.83 €
1 Pair of Men Leather Business Shoes
92.91 €
 

Rent Per Month

Apartment (1 bedroom) in City Centre
854.26 €
Apartment (1 bedroom) Outside of Centre
655.90 €
Apartment (3 bedrooms) in City Centre
1,615.62 €
Apartment (3 bedrooms) Outside of Centre
995.24 €
 

Buy Apartment Price

Price per Square Metre to Buy an Apartment in City Centre
3,358.33 €
Price per Square Metre to Buy an Apartment Outside of the Centre
2,132.40 €
*Prices provided from Numbero.com as of May 2023 are accurate based on observations while in the country. More comparisons for Porto can be found here. Prices are converted from USD to EUR (1 USD = 0.911110 EUR)
Climate in Porto
The weather we experienced in Porto was less than stellar. Now, every place on earth has bad weather days, but I have never experienced rain like we did while on the streets of Porto. On January 1, 2023, Porto was doused with five inches of rain in one day, which is the normal amount for the entire month of December. The wind was severe, and weather warnings were forecasted the night we arrived and into the next day. December is the windiest month of the year in Porto. So unstable was the weather on December 31st, all the New Year's Eve fireworks in town were cancelled. Not to miss out on bringing in the new year and to show the true spirit of the Portuguese, a group of people lit off fireworks on the street outside our hotel in grand fashion. You can't keep the Portuguese down.
FREE GUIDE! Get Essential Information on Protecting Your Assets
18 STEPS TO IMPLEMENTING YOUR PLAN B
We did not have much time in Porto, and there were many attractions to see. So, we had to brave the weather, or there would be nothing to report back to you. With umbrellas to keep our heads dry, we tackled the Porto streets. Porto is a beautiful city but be prepared to walk up and down many hills to whatever site you plan to see. The pretty cobblestone streets also become slippery in the rain, hindering progress. The umbrella we borrowed from the hotel didn't even last a block as the wind quickly tore through the feeble fabric. Fortunately, there are umbrellas for sale everywhere in Porto. That tells you something, too.
Our heads stayed dry, but the rest of us received a Porto baptism. At times the water was rushing so heavily down the streets we could feel water streaming through our shoes. Tile-covered stairwells turned into waterfalls as the rain gushed down to meet the Douro River. Water spurted out of manholes like mini geysers in Yellowstone National Park.
Let's move on to happier weather reports.
Summers in Porto are comfortable, dry, and mostly clear. Winters are cold, wet, and partly cloudy—this is most certainly true. Over the year, the temperature typically varies from 6°C (43°F) to 24 °C (76°F) and is rarely below 1°C (34°F) or above 31°C (87°F). If you plan to vacation in Porto, don't go in December and January. If you plan to live in Porto, go in December and January. It is best to visit a country in the off-season so you know what it's truly like to live in the worst nature has to offer the area.
Average Temperature and Rainfall in Porto
The warm season lasts for 3.1 months, from June 19 to September 24, with an average daily high temperature above 22°C (72°F). The hottest month of the year in Porto is August, with an average high of 24°C (75°F) and low of 15°C (59°F).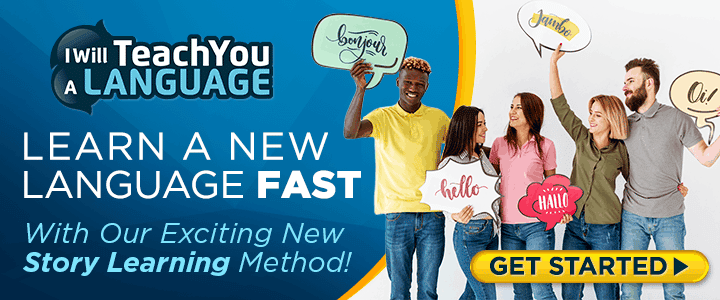 The cool season lasts 3.5 months, from November 22 to March 6, with an average daily high temperature below 16°C (60°F). The coldest month of the year in Porto is January, with an average low of 6°C (43°F) and a high of 13°C (56°F).
In Porto, the average percentage of total cloud coverage experiences significant seasonal variation for the year. The clearer part of the year in Porto begins around June 9, and lasts for 3.2 months, ending around September 14. July is the clearest month of the year in Porto, during which, on average, the sky is clear, mostly clear, or partly cloudy 84 percent of the time. The cloudier part of the year begins around September 14, and lasts for 8.8 months, ending around June 9.
December is the cloudiest month of the year, during which, on average, the sky is overcast or mostly cloudy 56 percent of the time. Some people cannot handle gloomy weather, and some people love to curl up with a warm blanket and read a book while the rain pours down and gingersnaps bake in the over. Ask yourself, which person are you?
A wet day is one with at least 0.04 inches of precipitation. Wet days in Porto vary significantly throughout the year. The wetter season lasts 8.1 months, from September 24 to May 29, with a greater than 21 percent chance of a given day being a wet day. The month with the wettest days in Porto is November, with an average of 10.7 days with at least 0.04 inches of precipitation.
The drier season lasts 3.9 months, from May 29 to September 24. The month with the fewest wet days in Porto is July, with an average of 1.7 days with at least 0.04 inches of precipitation. The month with the most days of rain alone in Porto is November, with an average of 10.7 days. The most common form of precipitation throughout the year is rain alone, with a peak probability of 38 percent on October 29. Porto experiences extreme seasonal variation in monthly rainfall. The rainiest month in Porto is December, with an average rainfall of 5.1 inches. The month with the least rain in Porto is July, with an average rainfall of 0.4 inches.
*Weather statistics retrieved from weatherspark.com.
Lifestyle in Porto
Cheese, wine, port, bread. If you like these indulgences, you will love Porto. Dining out is an institution in Portugal. Dinners start late and last for hours. The laidback food culture gives you the opportunity to savour the sweetness of ports alongside the savoury variety of cheeses and soft, fresh breads while you wait for your main dish to arrive. Rich, slow cooked meats are usually smothered in delectable gravies atop mashed potatoes. All of which will melt in your mouth and enhance the memories as you chat about your day.
Over the past few years, Portugal has seen a formidable increase in foreigners immigrating due to the appealing cost of living, welcoming people, and fantastic quality of life. Out of a population of around 10 million, more than 900,000 expats live in Portugal.
Narrow cobblestone sidewalks, art museums, history, and lively nightlife make this Port-wine-producing city appealing. Porto is a small city, making distances to walk around and explore the exciting town manageable. Remember the hills, many attractions are close together, but hills slow down how easily and quickly you can get there.
The city is well-known for its colourful multi-level houses, churches, gardens, and the famous Douro River, which flows into the Atlantic Ocean. Nature lovers can walk, run, cycle, and play sports in the fabulous parks.
The expat community is varied, with people from the UK, Brazil, France, USA, Germany, Canada, and Spain all calling Porto home. English is commonly spoken, especially amongst the younger expat and local Portuguese generation. While the expat community in Porto is not large, it is growing.
What to See in Porto
Carmo Church & Carmelita's Church with Porto's Narrowest House Wedged in Between (Casa Escondida) or "Hidden House"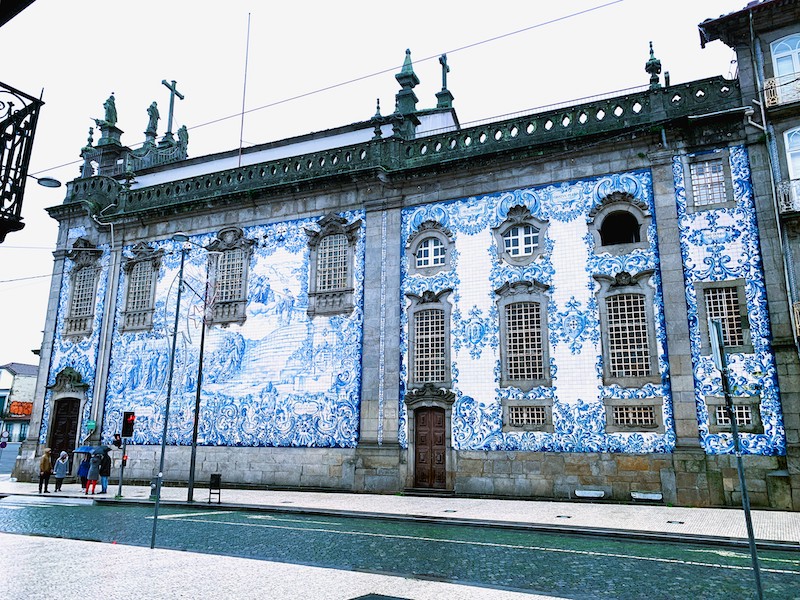 Carmo Church's side wall of tiles.
Located in downtown Porto is an astonishing example of baroque architecture. Designed by Silvestro Silvestri in the 18th century, the church features a magnificent panel of blue and white tiles representing the Brown Scapular imposition on Mount Carmel. The two churches are separated by one of the world's narrowest houses to make all contact between nuns and monks impossible. Carmo Church was built for Carmelite monks. Carmelita's Church was built in the 17th century for Carmelite nuns.
Carmelita Church on the left, Carmo on the right, Casa Escondida in the middle.
The 3-storey house Casa Escondida ("Hidden House") was, according to legend, built so the two churches would not share a common wall and to prevent any relations between the nuns of Igreja dos Carmelitas and the monks of Igreja do Carmo. If you don't know about this house before visiting the churches, you will miss it as it blends with the magnificent structures.
Livraria Lello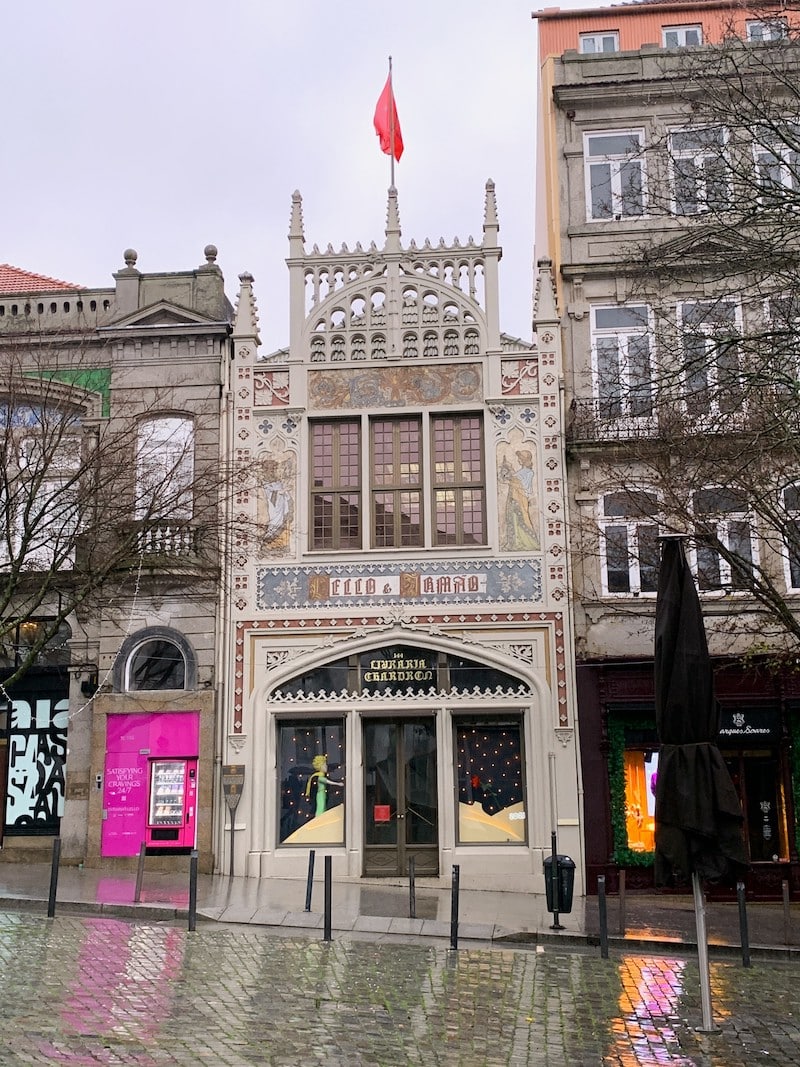 Livaria Lello, closed for the holiday.
The historic bookstore was quite a sensation when it opened in Porto in 1906. More recently, it is known as having been the inspiration for the bookstore in Harry Potter, Flourish & Bott's.
The bookstore was closed for New Year's Day, so we could not enter to gaze upon the famous wooden staircase and breathe the smell of paper and leather. On regular days, there is always a line-up to get in with a charge of €5; however, if you buy a book while visiting, the voucher price will be reduced from your purchase.
São Bento Train Station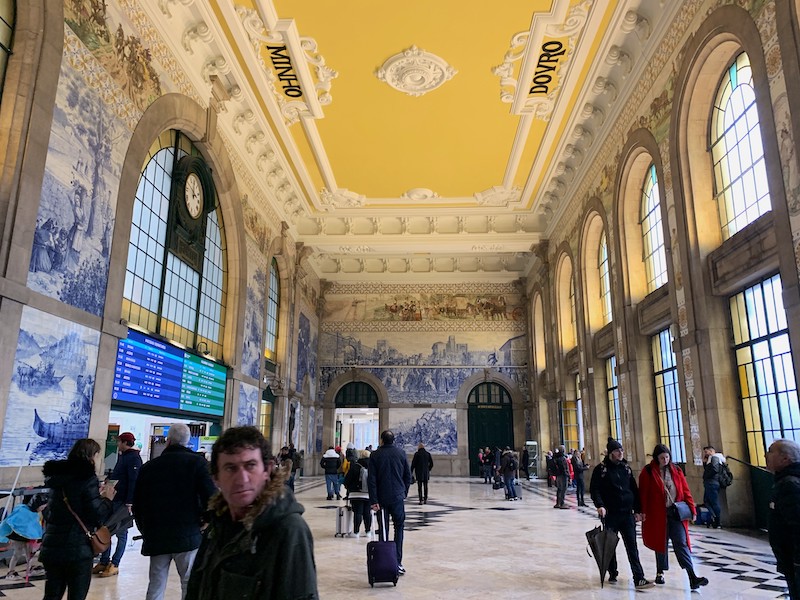 Interior of São Bento Train Station.
São Bento is widely considered Portugal's most beautiful train station. People visit this magnificent 20th-century railway terminal to see the entrance walls covered with 22,000 traditional blue and white Portuguese tiles called azulejos. Stand back and admire the azulejos depicting historical life scenes of Portugal. Azulejos are found on the interior and exterior of churches, palaces, and ordinary houses all over Portugal.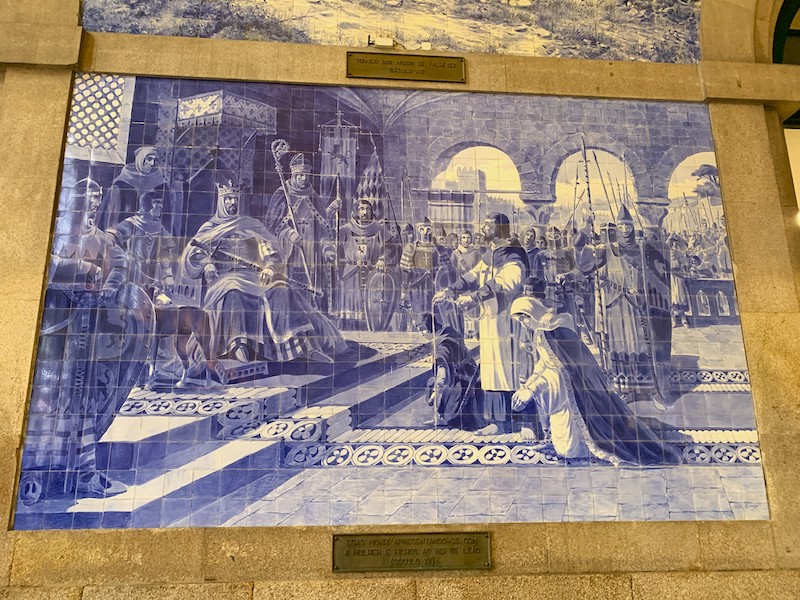 Incredible detailed azulejos in São Bento Train Station.
São Francisco Church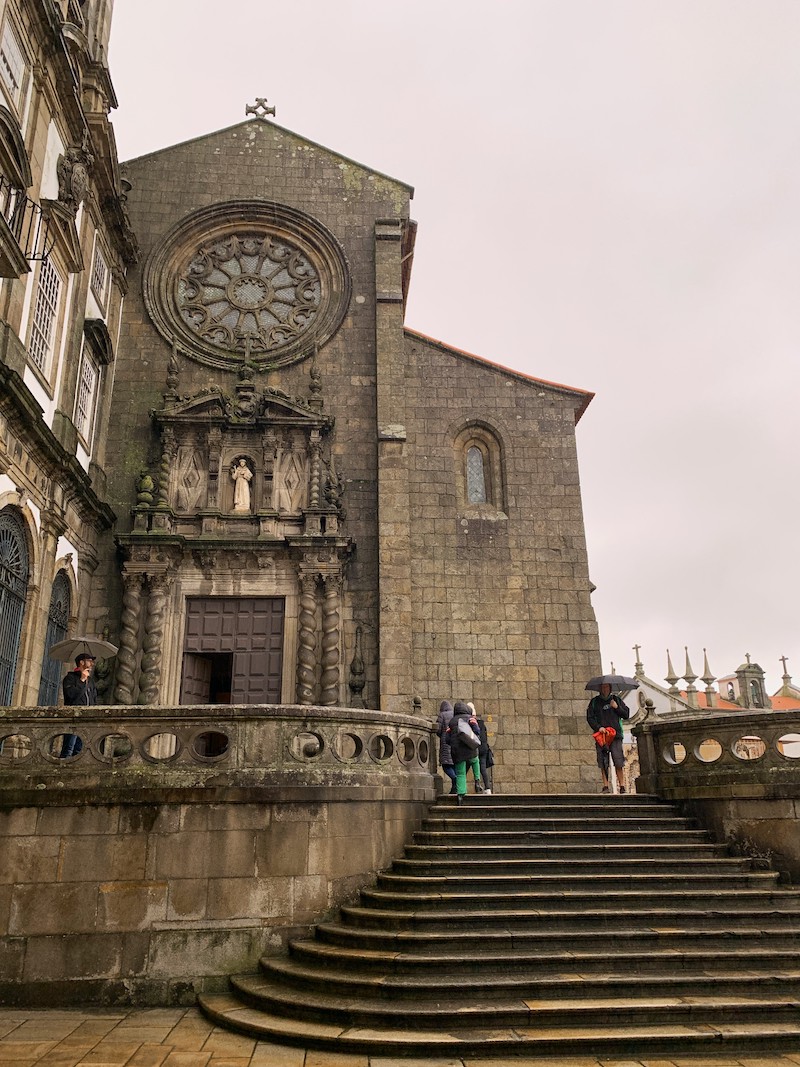 São Francisco Church built by the Franciscan Friars.
São Francisco Church is an exclusive masterpiece of the Baroque in Europe. Construction began in 1254 and expanded over centuries, finishing in 1410. Known for its lavish baroque interior with ornate gilded carvings, this church deserves much of your time to sit in a pew and admire the handiwork. At the beginning of the building's life, between 400 and 600 kg of gold covered the chestnut wood interior. Such wealth was given as offerings by the families to build their "Pantheon" inside the church. For these families, it was an important way to enter "Paradise".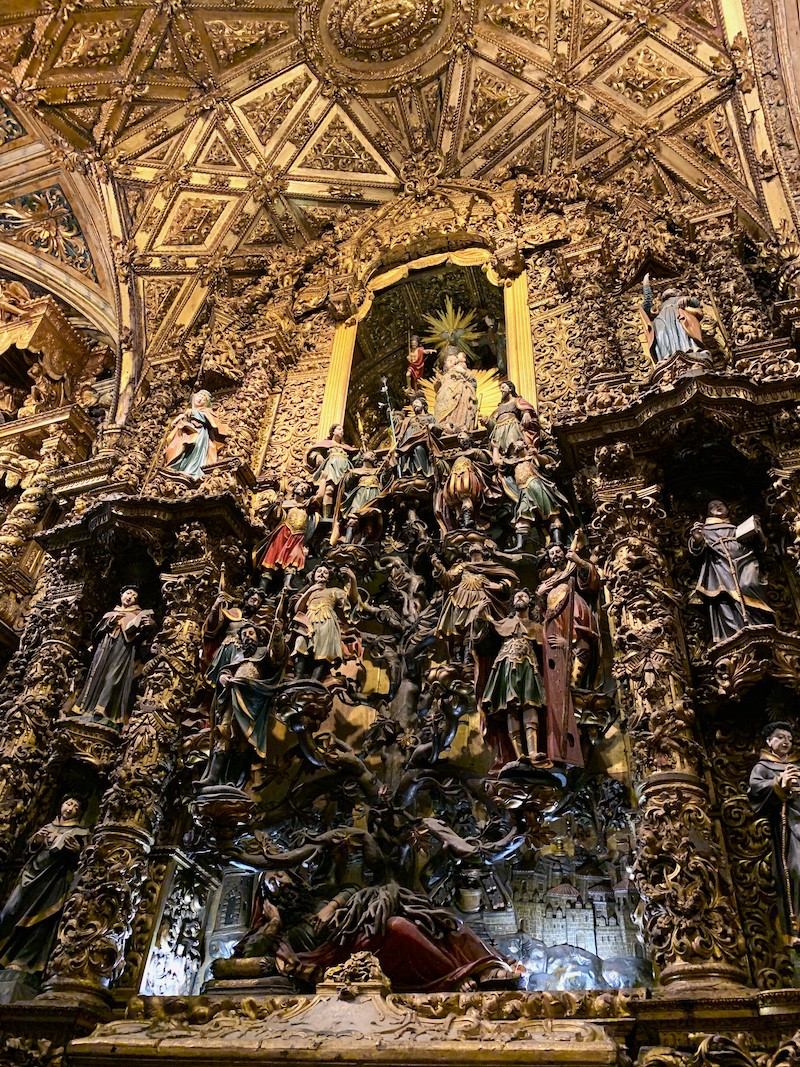 Carved sculpture (1718/19) representing the genealogical Tree of Jesus Christ, according to the Gospel of St. Matthew.
In 1809, Napoleon's troops invaded Porto and decided to use this place as a horse stable. In 1910, the church was declared a National Monument. The building is no longer used for worship, but rather, it is reserved for tourism and culture.
Palácio da Bolsa
Pardon the sign. You are fortunate to get this capture with the rain situation.
Formerly a stock market, Palácio da Bolsa was built in the 19th century to impress potential European investors. Built by the Porto Commercial Association on the ruins of the Saint Francis Convent, the building welcomes the most illustrious visitors in the drawing room, amongst which are monarchs, presidents, and ministers from almost every country, transforming this building into the most visited monument in northern Portugal.
What to Eat
While in Porto, you must try Francesinha, the local dish of Porto. An adaption from Croque-Monsieur, the Portuguese sandwich takes first place. This dish will fuel anyone for a day of exploring. The Francesinha isn't a dish you would eat daily, but it is one you must try at least once in your lifetime. The most traditional form of this sandwich doused in a sauce is stuffed with beef, "Linguiҫa" sausage, fresh sausage, ham, cheese, and the special sauce. Don't think about the calories… This incredible dish will set you back €8.90. One side order of French fries is sufficient for two people.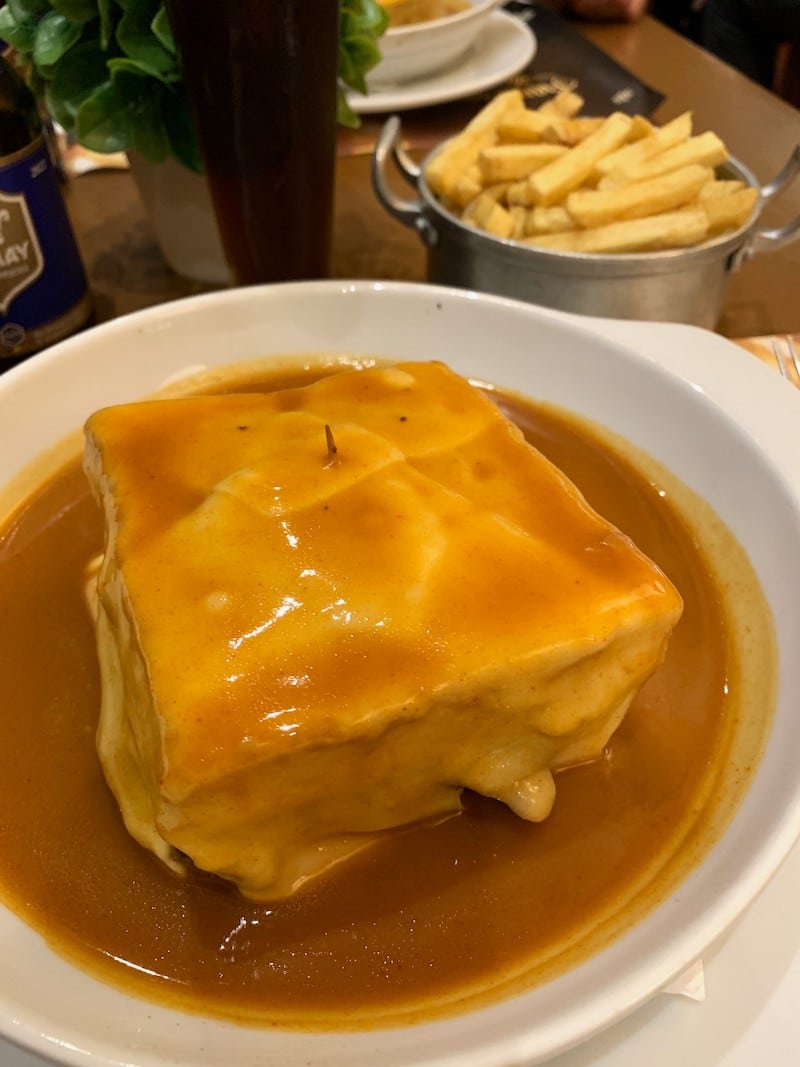 Portugal's take on the Croque-Monsieur, the Francesinha.
The sauce is the real winner of this dish. The spiced tomato and beer sauce is a burnt orange hue, rich and tasty, with flavours of beef and butter and a hint of garlic.
What to Drink
Of course, port tastings are available all over the city. Port wine is a fortified wine from Portugal, produced exclusively from the Douro Valley. It's a sweet, boozy wine, often served as dessert, with dessert, or for special occasions.
We popped into the nearest place we saw because another dark, ominous storm cloud of heavy rain was hunting us down. Generally, you will taste four kinds of port at a tasting; white, tawny, ruby, and reserve ruby.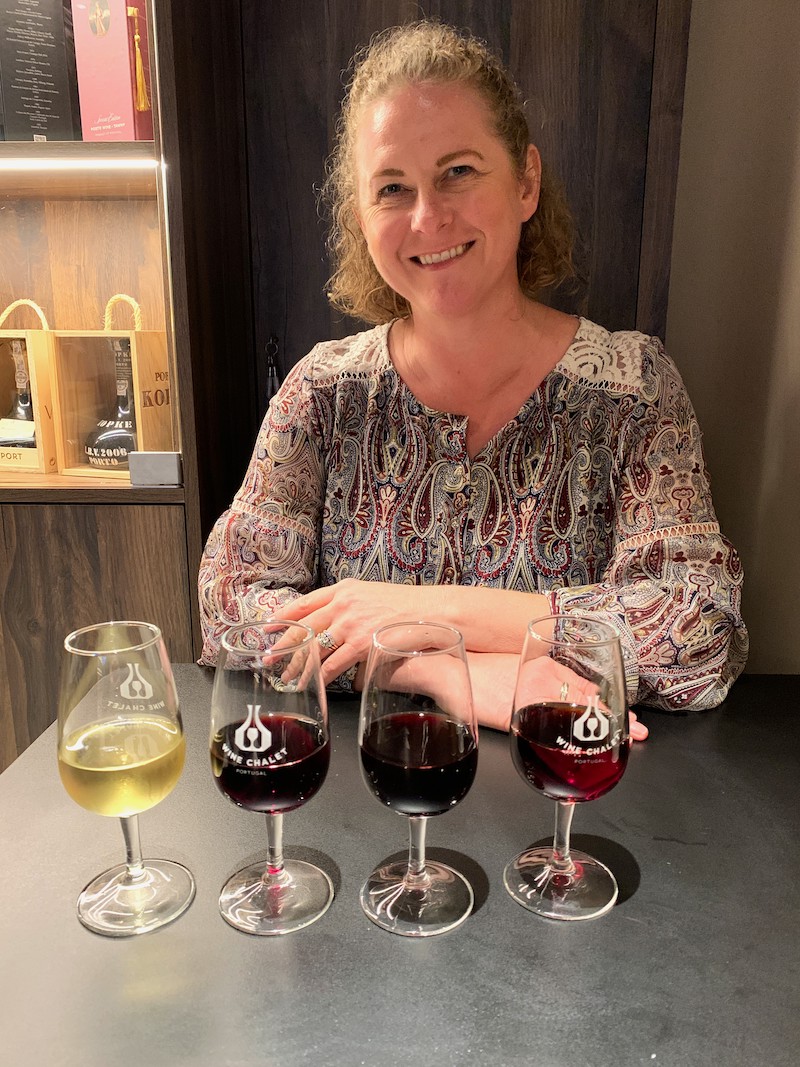 All smiles after a full day in the rain.
Ruby is the most produced and cheapest Port wine. It's a blend of different vintages with an average age of three years.
Tawny port is made from the same grapes as ruby and matures in 600-litre wooden barrels, where the oxidation makes these wines lighter in colour, with tones of brown and amber (tawny). The aroma is also more complex, with hints of nut, wood, coffee, and chocolate.
White port is bright, refreshing, and beautifully suited to sitting down with friends as a drink with a snack before dinner. It's made by blending white Portuguese grapes, giving it a light citrus, nuts, and caramel flavour. The white variety is the port for those who prefer less sweetness than the ruby.
Porto: An Old-World Feel
Even though the weather was horrific during our stay in Porto, we loved the city. Imagine what it would be like investigating the streets on a bright, warm, sunny day.
Beautiful, colourful architecture, good vibe, and old-world feel have you looking in all directions to see what feat of architecture is hiding in the cracks. Looking back over pictures and reading my journal beckons a deeper look at Porto and all the possibilities a life would be like in a city of such a high calibre with an affordable lifestyle. Porto is a great place to live if you're looking for a pleasant city with plenty of history and culture.
For deep, personal stories of Charlotte's real-life expat lifestyle adventures and interviews with people living your dream, subscribe to Escape Artist Insiders magazine today!
Photos provided by Charlotte Tweed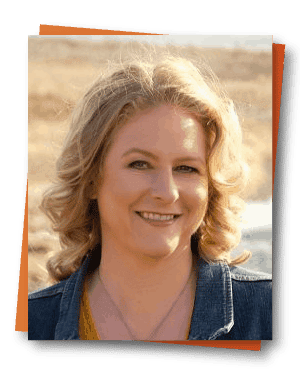 Charlotte Tweed is an adventurous soul with a goal to take you on a journey where you don't just visit—you live it. Graduating with a Travel and Tourism Honours diploma, Charlotte is channeling all her passion and skills into writing for Escape Artist. She began her expat journey on June 15, 2021, and will be chronicling her expat roadmap in the Escape Artist newsletter. Reading, writing, and researching the best expat destinations in the world are how she fills her days. As a recently published author, her mission is to transform your life with expat travel—one destination, one adventure, one story at a time.

Like Our Articles?
Then make sure to check out our Bookstore... we have titles packed full of premium offshore intel. Instant Download - Print off for your private library before the government demands we take these down!