How To Entertain Yourself Online
The internet is a plethora of entertainment. There are many cool websites for when you're bored to explore. Boredom busting websites can be categorised as educational, gambling, gaming, or something else. There are countless other categories for you to use to pass the time.
Which way you choose to entertain yourself on the internet is up to you. Having a reserve of fun websites for all your entertainment needs is a great way to ensure you're never stuck for ideas. Never again will you sit at the computer wondering what to do or watch.
Whether you're up for a few hours of mouse-clicking, fast-paced gaming or a relaxed bedtime read, the internet has it all. Below we will explore some ideas on how to entertain yourself at home over the web.
Engage in Chat Rooms
Chat rooms are growing increasingly popular over recent years. They used to have a bad reputation for unsavoury behaviour and a lack of overall monitoring. Nowadays, with the advancement in security protocols, the busy worker can enjoy meeting new friends from all over the world. Finding connections through the internet is becoming more of a norm, and the knowledge of how to stay safe is much more widespread.
Using chat room sites, such as Second Life or Paltalk, helps people with their mental health. Rather than becoming lonely if they work long or unsocial hours, people can come home and log on to talk with friends.
Many chat rooms are free to use. They are a great space to learn and share with other like-minded people. The internet is so dense that you are guaranteed to find hundreds of other people who share your passions. There are general chat rooms with thousands of threads or more specialized spaces for hobbyists to gather and learn from each other.
You may meet your new best friend on the other side of the world or even a new love interest. The possibilities are endless when you can chat with people in new circles.
Play at Online Casinos
Online casinos are a perfect option for those that enjoy adrenaline-filled fun. Here game lovers can indulge in video casino games such as slots, table, card games, and more. There are also live tables to test your skill and socialize with other casino enthusiasts. Many online casinos also have a sportsbook lobby where you can take your sports interest to the next level with some wagering.
If casino games are your thing but you don't want to risk your hard-earned cash, then there are plenty of online casinos that offer free casino games. Many pragmatic players enjoy the high thrills of casino games regardless of financial outcome.
In Canada, video slot variants are the go-to free game of choice, and thousands can be easily found by searching free online slots Canada. 
Start a Blog
Creating your own blog is becoming increasingly popular. Plus, many people enjoy following bloggers and social media influencers online. Michelle H. Thomas, our expert in finding trustworthy online casinos, is a blog author. Her content shares ideas on how to find reputable online operators and many other online casino based tips and tricks.
Writing a blog is a gratifying process that turns those tedious hours into something productive. We live in an age where anything can be shared in an instant. People cannot get enough of reading about or watching their favourite influencers online.
Experience the Insider community that takes your international lifestyle to the next level. Download your FREE guide
"18 Steps to Implementing Your Plan B" instantly!
People spend hours going down the rabbit hole, exploring other people's blogs about literally anything. There are blogs about daily life, gardening, music, and life hacks. You name it, and there is a blog about it.
Tumblr is a cool website for when you're bored. At this website, you can tumble through hundreds of mixed-up blogs at the click of a button. If you're looking for something a little more specific, than you can filter your searches. The internet is your oyster.
Take a Few Quizzes
Ever sat wondering what Disney princess you are based on your favourite colour? Probably not,   until you read that, but it's a guarantee that quizzes will keep you entertained for hours. Just like blogs, people have created quizzes for just about anything. The results can be highly amusing. You can take quizzes alone, with friends, or even test one out on your significant other.
On the other hand, if you're feeling a little more creative, you can also find sites that allow you to make and publish your own quizzes for others to take.
Create
For the more creative souls out there, there is a vast amount of art-focused sites that allow you to paint by numbers by colouring in and drawing with your mouse. Many adults enjoy colouring books as a form of therapy and stress relief.
The online versions are no different and offer a form of escape. These sites mean you don't have to spend money on fancy art supplies. With a click, you could be creating pieces of artwork that you can print off and display.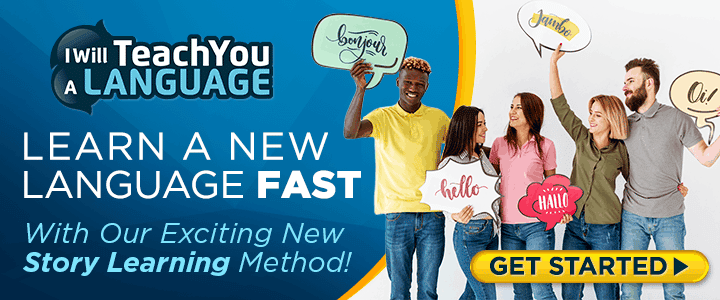 Digital art is a skill to learn and master, which takes time. Free websites like Sketch.io require no downloads and offer budding digital artists all the tools they need to get started.
Play Games
Playing games on the internet is not just for teenagers avoiding homework. The internet is saturated with fun and wacky titles for you to enjoy. There is a game for everybody, and many gaming platforms host hundreds, if not thousands, for you to explore.
Addictinggames.com has a variety of categories that are, as the titles suggested, addicting. Here you can find racing games, puzzles, cooking games, simulators, and more.

We all love music and could spend hours bopping our heads to Youtube or Spotify playlists, but what about having fun making music? Websites like Audiotool and Soundtrap have all you need to be the next upcoming DJ under one roof. Here you can play around with different sounds and record your own beats.
A project like making music can be a highly rewarding one that will keep you busy for days. If you master the skill, you can even spin this hobby into a money earner.
The Internet is Our Playground!
Don't ever be bored wishing you could find something fun to do online. The search bar has all the answers. There are pages and pages full of fun websites. Even a quick search of the keywords 'websites to entertain me' will yield interesting results to keep boredom at bay.
I hope you got value from this article: How to Entertain Yourself Online: Never Be Bored Again.

Like Our Articles?
Then make sure to check out our Bookstore... we have titles packed full of premium offshore intel. Instant Download - Print off for your private library before the government demands we take these down!