Sometimes a simple "real world" tale sheds better light than hours of pontification and verbose data presentation.  One such story comes to mind.  I had a real estate buyer client and his wife.  They were searching for a quaint oceanfront home, in a rural area.  Along the way, I discovered that my client had a mild heart condition since early childhood.  It was nothing life-threatening or debilitating, but the kind of condition that required constant monitoring.  I urged him to seriously consider infrastructure issues when considering health care in Ecuador, especially medical care facilities.  He seemed, candidly, unconcerned.
Ultimately, after previewing many houses with us, the buyer settled on a rural, oceanfront house, from our listing inventory.  The property was gorgeous, but very isolated.  An offer was made and our seller accepted.  The buyer even went with us a third time to preview the house and "get a feel" for what life there would be like.  They loved it!  So much that instead of returning back to town with us, they decided to stay the night in a local hotel, to get a feel for the local area lifestyle, they would soon be enjoying.  As if on cue, the buyer had a heart complication that very night.
A visit to the small town's only small medical clinic, produced nothing but complications.  The doctor and nurse only spoke Spanish.  My client only spoke English.  He did not have a cell phone with him to call us.  He could not communicate his health problem properly.  In retrospect, he opined, that even if he had been able to communicate, it was doubtful the small clinic was equipped to address the issue properly.  He and his wife ended up driving 45 minutes away to the nearest large town.  Long story, short…he got the attention he needed and was somewhat stabilized, but he did not feel comfortable with the quality of medical care he had received.  Ultimately, he was forced to drive over 4 hours away, to my hometown of Salinas, in order to finally receive quality medical care.  An ordeal…a fright…and certainly, a lesson.
My buyer promptly cancelled his offer to purchase the very next day.  Extreme rural living in Ecuador was not for him any longer.  Instead, he purchased a single-family home on the ocean, from our listing portfolio, located only a 5-minute drive to Salinas.  Respectfully, he would have best been advised to heed our early recommendations to carefully consider his infrastructure needs in Ecuador.
Grant you, not everyone has a sensitive medical condition.  Not everyone will be in need of  serious medical in the next year….or 5…or even 10 years.  However, when that moment arrives it pays to have a plan of action, factored into your considerations as to where in Ecuador you decide to settle.  Succinctly, there are two major considerations: 1) The quality of medical care; and 2) Health insurance options.  We will attempt to briefly summarize the realities of health care in Ecuador as to both, in this overview report.
First, we will start with a brief historical background. In the pre-President Correa era, severe needs in healthcare plagued Ecuador, including lack of hospitals, doctors that worked when they wanted, poor rural penetration of even basic medical care and absolutely no modernity and upgrading at hospitals and health clinics.
Against this backdrop, a newly elected President Correa vowed to massively increase the health budget; to dramatically increase the production and distribution of medicine; to create preventive health campaigns; to significantly increase the number of public doctors and nurses; and to implement mobile medical brigades.  His goal was to plow a whoppin $5.3 billion into health care reform
Signs of progress emerged when the healthcare budget saw a sharp increase from $561 million in 2006 to $1,774 million in 2012, which now represents 6.8% of the national budget. The Ecuadorian government has also commissioned18 hospitals and 250 health centers across the nation, including many health clinics in rural towns and villages, which previously lacked access to basic healthcare.
Despite the significant advantages ushered in by the Correa Administration, Ecuador still needs decades of increased investment in healthcare to reach an ideal level of medical services, but the plethora of current data on the substantial progress made under Correa, indicates a strongly positive trend for Ecuador's healthcare industry.
First, when speaking of healthcare and medical facilities, one must separate private care from public healthcare facilities in Ecuador. As an expat, in certain regional locales, you will encounter healthcare service which is not only recognizable, but may well equal, if not exceed, the current quality of healthcare services you receive in your native country of origin.  Cities such as Quito, Guayaquil, Cuenca, Salinas and Manta, all offer top notch medical facilities.  Ironically, it is easy to assume that such excellent options will be solely the domain of the private healthcare sector.  Actually, it varies significantly.
For example, Quito and Guayaquil both have excellent private care hospitals and clinics, as we well very good public sector hospitals and clinics, in the Correa-era.  Each of these cities has an immense number of specialized doctors from which to choose.  On the other hand, the much smaller town of Salinas has a few quality private medical clinics, generally coalesced around a central specialty, such as oncology or cardiac care, but the strength of the medical facility system in Salinas is many of its public care facilities.  They are solid, well-equipped and modern.  However, in a smaller town like Salinas, you do not have a wealth of varying specialists from which to always choose.  It is often necessary to make the two-hour drive to Guayaquil, for certain specialized medical care.
In short, the healthcare system in Ecuador, in terms of quality, is quite complex.  It reminds me of that old tale about the elephant and the blindfolded children.  One touched its leg and thought it a tree trunk.  One touched its trunk and though it a large snake.  On touched its back and thought it a solid boulder.  The perspective on Ecuadorian healthcare, depends on the viewpoint, which is more clearly driven by regional medical access, than a great divide between private and public healthcare.  Again, as I have done before, I know I will offend some, but the reality is if you have specialized medical care needs, or demand nearby quality medical options, it would be inadvisable to consider a relocation to Ecuador, outside of the cities of Quito, Guayaquil, Cuenca, Manta and Salinas.  The breadth and depth of medical coverage simply does not exist elsewhere, on a nearby basis, whether one talks about private or public healthcare coverage.
FREE GUIDE! Get Essential Information on Protecting Your Assets
18 STEPS TO IMPLEMENTING YOUR PLAN B
The other clear medical consideration is that of health insurance.  In many ways, this is even more complex than the issue of quality healthcare.  In essence, four options exist: 1) A private sector global health insurance coverage plan; 2) A local/regional private sector coverage plan; 3) The local government sponsored public health insurance plan (if you qualify); or 4) The surprisingly popular, no health insurance at all.  We will look at each of these separately and briefly.
Global healthcare plans, accepted in Ecuador, definitely do exist.  One of the largest and most prominent is the BUPA International plan.  BUPA is headquartered out of London, with a significant portion of its international operation based out of Miami.  Their prices are not inexpensive, but they truly offer global coverage, with a bevy of optional coverage options.  One of the most interesting options offered by BUPA is the ability to select global coverage, minus the USA, which yields a 30%-40% premium cost savings. BUPA is well known and recognized in Ecuador.  In fact, they have a main lobby office in what can well be regarded as one of the two best hospitals in all of Ecuador.
Another option, directly competing with BUPA is Best Doctors.  This global health insurance provider, based out of Boston, MA, not only offers global coverage, but takes the concept of global healthcare to a new level.  Best Doctors promotes its global referral and second opinion program.  If you are diagnosed with an illness and require further medical care, Best Doctors will assist you in finding the best available global specialist for your specific needs, in order to receive a second opinion consultation.  The global physician network of Best Doctors prides itself on this globally cooperative and personalized service.  Like BUPA, Best Doctors coverage is not inexpensive.  Also, like BUPA, varying options exist, including the option to opt out of the USA only, in order to reduce premium costs.  For someone seeking the most globally comprehensive medical coverage, either of these two options should be well considered.
Local/regional healthcare plans can be extremely cost effective in Ecuador and provide excellent medical service.  Amongst the two largest and most popular are Salud and Cruz Blanca.
Salud has not only the largest medical facility network in Ecuador, but also offers a quality regional option, with coverage throughout most of Latin America, especially within South America.  If you are living in Ecuador, outside of either Quito or Guayaquil, Salud is likely to provide you with the most medical specialists and facility options.  The cost for even their regional coverage is extremely reasonable, with the value for their local coverage being exceptional.  They warrant serious consideration, even against the more prominent global carriers Cruz Blanca is more a local player than a regional one.  In fact, Cruz Blanca is mostly focused on the larger urban areas of Ecuador.  If you choose to relocate to such an area, they offer modern healthcare facilities, a good array of local doctors and exceptional price points for quality medical care, exceeding even the cost-effectiveness of Salud.  Some of the Cruz Blanca clinics in Guayaquil are renown for their quality medical service.  While not accepted at as many Ecuadorian medical facilities as Salud, Cruz Blanca is a valid option, for the urban expat.
Another medical insurance option is the public healthcare program offered by the government of Ecuador.  Ecuador, perhaps more than any other country in the world, treats its expat permanent residents like citizens, minus the passport. You can vote in Ecuador elections as an expat, after a period of living in country and you can even partake of the Ecuador Social Security public medical plan.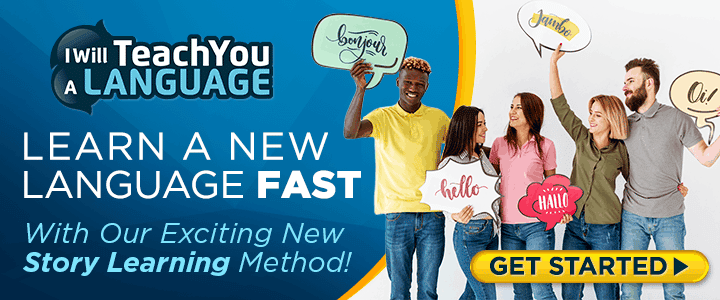 The Ecuador Social Security health insurance plan is available to all expats and there are no qualifying exams necessary for those under age 60. Over 60, there are a series of medical tests, but a pre-existing condition is not a reason to be denied coverage. The premium is approximately $57 a month (subject to change), and there is no co-pay or deductible for physician visits, hospitalization, medications, or dental visits.  In short, it is premium access to any public medical facility in Ecuador and, remember, in some regions, your best medical care are the public facilities, not the private ones.
Much confusion arises regarding this public insurance program and expats.  First, there is the usual "Gringo grapevine", which generally gets it wrong or denies the coverage is available to all.  Then there is the language barrier in getting information and filling out forms.  Finally, there is the issue – one which i dealt with just a few months ago – of trying to explain to expats that the coverage is not good at just any hospital or doctor.  Private sector providers are off limits and are not required, even in an emergency, to accept this health insurance option.  It pays to be aware, especially in a medical emergency.  However, on a strict value basis, one would do well to avail themselves of information regarding this extremely cost-effective and comprehensive public healthcare option in Ecuador.
Lastly, an unusually popular option, at least at face value, is to go sans health insurance at all and simply "pay as you go".  One couldn't even dream of such an option in
place like, say, the United States.  However, in Ecuador, it is a surprisingly commonplace solution.  Two brief examples will illustrate exactly why the option is so viable in Ecuador.
I had a client of mine come down with symptoms akin to appendicitis.  The abdominal pains were so bad, she couldn't get out of bed.  Her husband called me in a panic.  I immediately contacted a local physician.  The physician instantly departed his office, along with a nurse, to make a house call.  Yes, a house call.  Still practiced routinely in Ecuador.  The doctor examined the patient, drew blood and told her to wait patiently, for the results of the blood work.  The doctor and nurse returned to the medical clinic, processed the blood sample and returned to the apartment where my client remained.  Unfortunately, the tests were inconclusive.  The doctor offered to personally drive my client, now his patient, to his clinic for further tests.  Away we all went,
When we arrived at his clinic, a sonogram and another battery of tests were run on the patient.  All the while, a nurse was present with her at all times, for personalized care.  The sonogram showed an inflamed appendix, but not one in threat of being ruptured.  The local Salinas doctor advised, since an operation was not certain, that the patient receive a second opinion in Guayaquil.  The doctor made calls to the appropriate Guayaquil hospital and arranged for transportation for the patient and her husband.  The entire medical bill cost, for a house visit, blood work, sonogram, battery of tests, and the skilled services of a physician and a nurse, not to omit the kindness and assistance with transportation?  How about a total of $85.  For that amount, in the USA, you couldn't walk in and say, Hello" to your personal physician.
Similarly, had another client who was forced to receive immediate surgery, of a fairly serious nature.  It was three weeks in the hospital, with 'round the clock attention and care, in a single-person private room.  Total cost?  Less than $3,500.  I am pretty sure that is what some hospitals charge for an aspirin stateside.  So, as you can see, medical costs are so manageable that many select to go sans any health insurance coverage, considering that they may never recoup the premiums, even if seriously ill.  The latter is not something we recommend or advise, however, to each his own.  Freedom of choice is something we take seriously and proudly respect in Ecuador.
In summation, there is both quality private and public medical care in Ecuador.  It is largely driven by your relocation area of choice.  Health insurance options are plentiful and diverse, inclusive of both private and public options.  Ultimately, for some, the solution is no insurance at all, with Ecuador offering one of the most affordable healthcare systems in the world.  The chose is ultimately a personal one.  Perhaps, with merely "an apple a day", one can avoid the entire complication of medical treatment.  Best of health to all.

Like Our Articles?
Then make sure to check out our Bookstore... we have titles packed full of premium offshore intel. Instant Download - Print off for your private library before the government demands we take these down!