Gold Markets In Hong Kong – Turbulent Times Ahead
Up until a couple of years ago, Hong Kong was positioning itself to become the center of global gold markets to shift the focus from London in the west to the east. They got pretty far into the plan with investing in gold storage vaults. It made a lot of sense too, considering how the country was a leading global financial hub. This was the second time in a decade that the authorities in Hong Kong tried to muscle their way into gold futures, having failed to make headway earlier in 2011. Today we will discuss the gold markets in Hong Kong.
Hong Kong did succeed the second time around, becoming a leading destination for interested commodity investors around the world. However, this seems to be coming to an end as the government succumbs to pressures from mainland China where the government is increasing gold imports. The Chinese can offer much higher rates for gold than Hong Kong can and HK's slowly losing out on existing sources of capital in a position where the city's literally hemorrhaging money. 
Things don't really look too great for the Hong Kong gold market. There is a steadily declining market that is forcing people to jump ship and avoid major financial losses. This presents a sizable threat to anyone with their gold portfolios parked in Hong Kong. Especially when the threat of capital control looms over Hong Kong.
Hong Kong Losing Control Over Transit
One reason why Hong Kong was a great place to invest in gold was the robust nature of commodity markets in the city. Much of China's gold trade was conducted through the city, a position that's coming under threat because of China's trade war with the US and civil unrest in Hong Kong. Hong Kong's position as a major gold trading hub has been under attack since 2014. This happened when the Chinese government established a port in Shanghai and directly imported the precious metal to the city. 
The new wave of clashes between the government and pro-democracy protesters is effectively stifling the demand for gold in Hong Kong as jewelers and tourists begin avoiding the city. The burgeoning pressures from the Chinese markets and the lack of investor confidence are forcing Hong Kong out of its position as a central supplier of gold to the rest of the world. Even now, experts say that gold, worth millions of dollars, is leaving Hong Kong and trade restrictions from China are forcing a local market contraction.  With these circumstances and the continuation of protests in the country, gold markets in Hong Kong are slowly eroding away. 
Existing Capital Flight Risks In Hong Kong
The administration in Hong Kong is slowly coming to the realization that capital flight risk is at its highest now than at any other time in the city's history. With many people linking the city's first recession in a decade to the political uncertainty, investors are of the opinion that the situation will only get worse unless the unrest is pacified. Up until now, it seems that the government has literally no control over the protests and it doesn't help that mainland China is planning a military intervention.  
The military intervention isn't the only problem though—China is facing one of the biggest revenue crunches in recent history considering the trade war and slump in Hong Kong. For a very long time, investors used Hong Kong to make a way into the Chinese economy, and Chinese businesses used to raise funds through the HKEx.
With this new wave of political unrest, the HK securities markets will remain lackluster and can't make up for the revenue losses from the trade war. To stem the tide, the Chinese government and even the authorities in Hong Kong will try to push for greater credit flow control and effectively trap money in the economy.
The only problem with this approach is that Hong Kong alone can't make up for the losses to China through the trade war and you can't expect yourself to come out happy from such a move. Investors will lose billions through these credit controls—it's one of the reasons why so many people are moving money out of the HK financial markets. 
I found this great podcast by The Expat Money Show – Paul Rosenberg on Security & Safety
What Does This Mean For Gold Holdings
In times when foreign exchange reserves start running out and when markets collapse, the individual and governments alike look towards their gold reserves to keep themselves afloat. Considering the inevitable failure of credit control as a way to shore up financial losses, the government in Hong Kong will move towards controlling gold flows in and out of the country too.  Anyone who currently holds gold in the market will have to retain their holdings within a steadily declining gold market and might even have to sell holdings at lower rates.
These protests in Hong Kong have forced gold prices in Hong Kong to plummet—jewelers can't conduct business, tourists avoid Hong Kong and investors are taking money out. There's really no impetus for the growth of gold markets, which leaves only China as one of the best options to buy out gold holdings in Hong Kong.
Experience the Insider community that takes your international lifestyle to the next level. Download your FREE guide
"18 Steps to Implementing Your Plan B" instantly!
If and when the market in Hong Kong collapses and the government scrambles to recover from the economic shock, much of this gold will probably be sold to China who's always looking to ramp up its gold reserves. With the commodity and credit controls in Hong Kong, you might very well be forced to sell your gold holdings at far less competitive rates. Your holdings will become a buoy for a dying economy and not even a good one at that.
Conclusion
Whichever way the trade war and the protests in Hong Kong go, this won't end well for anyone involved. Even now, global markets are going through an economic downturn as both the Chinese and American economies come to a standstill. At this moment, investing in gold is perhaps the only way to make sure that your investment portfolios don't lose their profitability but keeping it in Hong Kong is a bad idea…
The best move for anyone right now is to open up a gold vault in someplace like Panama, where the movement of capital is easy, and the industry is relatively untouched by the economic downturn. You should get in touch with my associates at Fort Kobbe Vaults to open up a gold vault and move your money out to Panama to escape the inevitable financial controls in Hong Kong.
Here are a few articles written about Fort Kobbe Vaults. If you do your due diligence, you'll find that this company, and Panama itself, is really the best place in the world today to store your precious metals.
Shifting Precious Metal Investments To Panama – The Tax Benefits 
Ideal Security Features of an Offshore Vault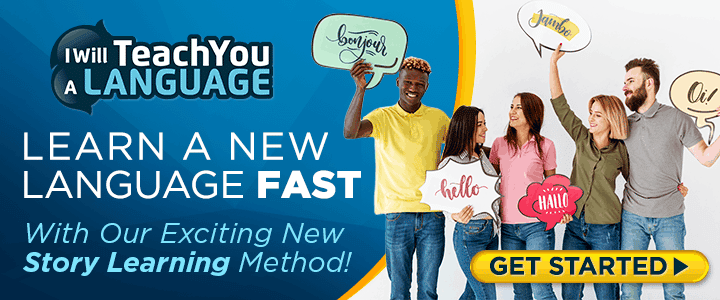 5 Best Countries to Move Your Gold To-So The US Government Can't Touch It
Storing Your Precious Metals and What You Should Consider Before Picking A Storage Vault
Panama Pacifico and The Free Trade Zone

Like Our Articles?
Then make sure to check out our Bookstore... we have titles packed full of premium offshore intel. Instant Download - Print off for your private library before the government demands we take these down!