Five Ways to Maximize your Earnings on Airbnb
Now that you can rent the extra room in your home and get tax-free earnings to cover your mortgage or next holiday, why on earth wouldn't you?
 Key points
– Understand your locations strengths and weaknesses.
– Make your place look inviting and keep it spotless.
– Upload at least 10 photos that make your flat look good.
– Current tax rules, earning thresholds and how to estimate it.
– Unique touches will get you more guests and returning customers.
In 2008, San Francisco start-up Airbnb revolutionised the accommodation market by making it accessible and profitable for anyone with extra space or an extra home – especially in big cities and popular tourist destinations. And there's no reason why anyone should miss out on making some extra cash as Leigh Stewart, real estate editor at Tranio, explains.
Understandably, if you've never rented out your property, you probably have a lot of questions. But don't worry, short-term rental accommodation as the experts call it, has a few basic rules that maximise money and minimise risk. The benefits are vast, especially since owning a home can be expensive. According to UK tax rules, you can discount mortgage repayments, council tax, expenses and utility bills from your earnings, so if you have monthly repayments to make or your job just isn't earning enough, Airbnb might be just the solution. Here are the five essential things to know before you upload your listing.
Location, location, location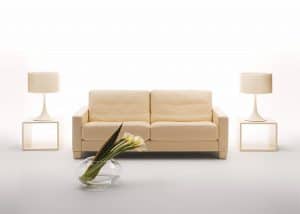 Location is one of the key factors that will determine your occupancy levels (frequency of guests staying at your place). Put simply, you can charge higher nightly rates if your home is in a popular neighbourhood, near the centre or has good public transport links – because let's face it, if you're going on holidays, you want to be near the "action".
In a city, restaurants, nightlife, shopping and stunning rooftop views will set your home above the rest, allowing you to charge higher rates. In the countryside or by the sea, ocean/landscape views, direct access to the sea or outdoor patios are your competitive advantage.
Experience the Insider community that takes your international lifestyle to the next level. Download your FREE guide
"18 Steps to Implementing Your Plan B" instantly!
If you're quite off the beaten track, you will have less guests, but that's fine – you can still make up your rent or loan payments. Case-in-point, an old friend of mine managed to make up 50% of her monthly rent with Airbnb after her flatmate moved out abruptly, even though she lives a full 30-min drive from Bath with awful public transport.
Make sure your home is up to scratch
Airbnb is the new generation hotel and a reflection on how we feel about our homes and human interaction. Trends may change, even in accommodation, but it's fair to say that we all expect a few basic things like a spotless room, clean sheets, no hairs or blocked drains; you know, "the Works", even if we aren't staying at the Ritz Carlton.
A clean home is an absolute must – no paying guest wants to be reminded that other people have lived in the property, let alone slept in the same bed as them! As they say, bad news travels fast and Airbnb guest reviews will be unforgiving if you fail, costing you both earnings and new bookings.
If you're like me, you'll get a cleaner (or a family member) and give every nook and cranny a proper scrubbing before launching your listing, then a thorough once-over after each guest. If your walls are a bit dingy, then a coat of paint is a quick and easy fix and, of course, don't forget to iron your sheets!
Ugly photos cost you clients
Anybody with an Internet connection knows that a bad photo can cost you your reputation, maybe even your dignity. In many ways, Airbnb is like Tinder for your rental property – people will swipe on by your tatty photos unless there is literally nothing left in their budget range and chosen location.
Research shows that adding 10+ photos to a property ad (for sale) increases the transaction price and reduces the time it takes find a buyer, so why wouldn't this be true for Airbnb? So make sure you have an eye for aesthetics and take photos during the daytime.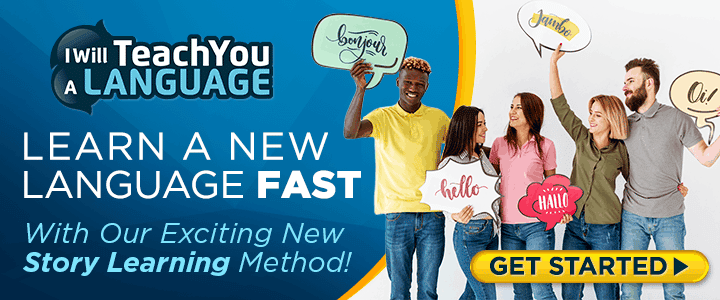 Adjust the lighting and use natural sunlight to get the best-looking pics. Take photos of every room as well as the outside from various angles and, for maximum effect, upload the key feature room (the nicest) as a profile pic, and then add photos of each room together so your potential guests get an organised sense of your listing.
Know your tax law (it's easy!)

Rejoice! For the UK, and Exchequer Chancellor George Osborne, are getting on board with the collaborative economy, or at least Airbnb (maybe not Uber so much). Your rental property should fall under the "Rent a room" scheme that gives you access to tax breaks if the property is your main dwelling. Currently, you can earn £4,250 (gross) without even notifying the HMRC. Starting from April 2017, you won't have to declare anything under £7,500.
According to Airbnb, the average nightly rate in London is £77, so if you rent it for 90 days, you will earn £6,930 in gross revenue (before expenses). You will need to declare this to the authorities (and opt in to the rent-a-room scheme) because you earned £2,680 over the £4,250 threshold but you will only be taxed on your net profits (calculated by deducting expenses like council tax, mortgage payments, utility bills, cleaning services, etc.) – so basically nothing. The HMRC will let you calculate your profit margin using "Method A" or do it for you by choosing "Method B".
London's authorities also recently updated the rules so now you are legally authorised to host Airbnb guests for up to 90 days every year. But watch out, anything over that and you will need planning permission from the local authorities.
Make their stay unique
It's not hard to make a stay unique, because you already know what it feels like: it's the little things in life. Don't be stingy; leave your guests some tea and coffee (you can expense it!). Fold your towels and leave them nicely at the foot of the bed.
My Airbnb host in Athens, Fontini, left me a bottle of her own homemade olive oil when I stayed in her flat. In London, I got a lovely little jar of sweets on my bedside table and a local sim card (which I really needed because I live overseas). When I stayed in The Hague with "superhost" Laurence, we ended up playing tennis with his two other guests.
My experiences with Airbnb have been all been unique, but they shared one common trait: great hosts – and that's why I keep on coming back for more!
Leigh Stewart, Tranio

Like Our Articles?
Then make sure to check out our Bookstore... we have titles packed full of premium offshore intel. Instant Download - Print off for your private library before the government demands we take these down!