Del Webb is known as a leader in the industry of master planned communities. His projects have stood the test of time and given him a reputation that is recognized worldwide. His model is now serving other developers who seek to build master planned communities for the Baby Boomer generation, as they look for the perfect place to retire. Let's take a look at some of the trends that are driving the success of developers who want to model themselves after Del Webb's designs.
Fitness for Life
There is an accelerating trend of baby boomers who want to focus on health and wellness in their retirement. We are still at the beginning of the retirement years for the boomer generation, and this theme will be a focus of master planned communities for years to come – by providing access to facilities, coaches, and professional trainers.
On-site classes and group exercise are in demand in planned communities. Del Webb neighborhood developers are demonstrating their response to this demand in the U.S. by including access to exercise facilities in their master community designs.
Walking is also a top outdoor demand among boomers. This means access to designated paths, trails, and sidewalks that connect in planned routes are in high demand, providing community access and nearby leisure at the same time.
Community
This word gets tossed around a lot and used as a generic descriptor for just about any type of housing development. The problem with this is that it strips away the meaning of how it feels to live in an actual, thriving community – you know, one where people are healthy, happy, and friendly towards their neighbors, who ultimately become friends.
By incorporating this idea of a complete, functioning community into the design of new housing plans, developers are able to bring people together in meaningful ways. As mentioned previously, fitness and exercise facilities are popular elements that help to keep people active, healthy, and interactive within the community they call home.
Other elements like shared public spaces, access to dining and grocery shopping, and transportation services can be planned to work together in harmony, so that no matter where you go in the community, you will feel at home. By creating the best design flow for everyday activities, master planned communities improve the overall quality of life, and allow residents to enjoy that richness with those who are closest to them.
One of the greatest joys in life comes when you are surrounded by people who want the same things out of life that you do. Living overseas in a master planned community is providing that very experience for more people every day.
Design Quality
Baby boomers are used to quality in their consumer products and in their living environments. With the popularity of overseas living increasing dramatically among the boomer age group, an unexpected problem has arisen as they seek out new overseas communities to call home: finding the same quality of goods they are used to in an unfamiliar country.
FREE GUIDE! Get Essential Information on Protecting Your Assets
18 STEPS TO IMPLEMENTING YOUR PLAN B
Imagine this – modern North American quality appliances in a brand new living space with a familiar bright, clean appearance. They work perfectly, just like any you have used in North America, and last for years and years. If you do experience an issue, parts and services are readily available, and priced affordably.
Hand crafted teak or mahogany furnishings, cabinets, and trim decorate this same living space, giving your new home a traditional look, but with the added touch of local materials such as hardwoods like these. These materials would double or triple in cost if they were to be imported into the United States. Just another perk of living overseas.
The same is true for many elements of a master planned residence. Imagine solid mahogany doors, solid concrete walls, double-pane category IV hurricane windows, an electronic entry system, an in-unit water heater, stainless steel sinks… does the development you are looking at include these quality comforts?
New Urbanism
The term New Urbanism is really a way of thinking and designing so that the elements discussed in this article are incorporated into the overall plans for the community and the lifestyle of its inhabitants. The basic idea is that people will choose to walk to places in the community if it is possible, enjoyable, and easy. Lots of places are designed to be walkable, but if the places people want and need to go to are not within very close proximity, then people will choose to walk much less.
When they do walk places, though, people greet each other face to face, say hello, and become neighbors and friends to one another. This element of human interaction is what is so severely lacking in many aging urban areas. New Urbanism is the idea of a community that not only provides everything you need, but also creates an enjoyable, healthy, social living experience.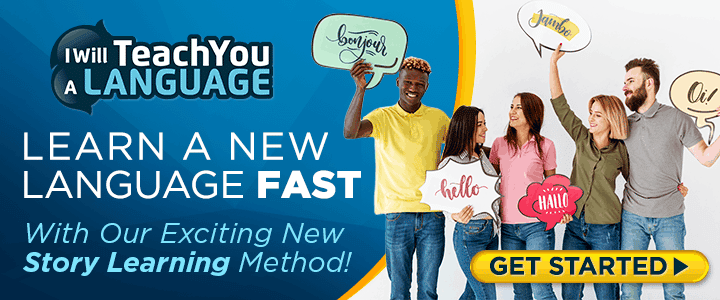 The Great Outdoors
Finally, the trend of boomers wanting to get out and enjoy the outdoors might be the biggest overall influence when it comes time to invest in overseas real estate. Whether you are a thrill seeker looking for adventure on the high seas, or a beach bum just looking to kick back and relax, the ability to get outside and enjoy nature is vitally important to your quality of life.
By including designated areas of outdoor leisure within the community, while also providing access to the natural surrounding world, master planned communities provide the right level of exposure for everyone. You could be looking to step outside and go for a stroll in the garden, or you could be looking to go for a jungle trek to explore uncharted regions. Either way, the right master planned community will provide the option to get outside and enjoy some sun and shade.
If you're curious about living overseas, I encourage you to take a look at master planned communities, such as those designed by ECI Development.
Like Our Articles?
Then make sure to check out our Bookstore... we have titles packed full of premium offshore intel. Instant Download - Print off for your private library before the government demands we take these down!