Finance Management For Experts: 5 Tips And Tricks
Imagine if there was a simple magic trick that helped one to manage their personal or business finances seamlessly. This would surely come in handy to the more than 60% of small enterprise owners who claim that handling cash flow is tricky. What makes it tricky, in the majority of cases, is the fact that business owners don't know how to calculate their fixed charge coverage ratio, and it's important to learn how to calculate it because it's an important factor for lenders.
Finance management is one of the critical undertakings for the successful operations of any entity. From running your own life or small businesses to the operations of big unicorn firms, effective financial management can be the difference between continuous cash flow into a business and unforeseen business debts.
Some of the benefits of having a sound financial management plan for your business include;
Ensuring you remain/gain a competitive edge in the market.

Effective use of available resources.

Guarantee financial stability in the future.

Fulfillment of promises made to stakeholders such as paying owed debts and employees on time.
While most small and medium-sized businesses are good at production and selling their services, finance management has always proved to be their Achilles heel. Luckily, we've come up with 5 finance management tricks and tips to help you handle your business finances better.
Create And Stick To Your Budget
A business budget contains a documented financial plan for a specified period of time – ideally a year. Your budget helps you to map out all your revenues, expenses, and forecast future sales. A vital aspect of a budget is the Profit and Loss (P&L) statement, which is especially helpful when calculating monthly business finances.
A well-executed budget allows you to pinpoint and improve any pain-points in the business. Besides, it can act as a guide in your future decision making.  However, the key use of a budget is to help you manage your expenses and, in the process, reduce costs. 
Most business owners leave their costs – both fixed and variable – unchecked. This only cuts into the business' profits leading to financial distress. With a well laid out budget, you not only reduce and eliminate unnecessary costs but also prioritize crucial expenses such as payroll and advertising.
On the other hand, having a budget in place will ensure you don't fall into the common pitfall of taking more than planned capital from investors and lenders. This has led to many owners losing full equity of their businesses.
The main take away here is to get a forecasted budget and stick to it. This will go a long way to helping you avoid unnecessary business moves. Also, remember always to review and update your budget regularly as your business' financial situation fluctuates over time.
Go Paper-free
Documentation is a key part of the financial industry. More so, document retention helps your business maintain compliance with the various finance regulatory bodies such as the SEC or FIRA. 
The need for documentation means most businesses handle volumes of invoices, balance sheets, certifications, among other personnel records. Going through all these documents while searching for information can be time-consuming.
Research shows that the average worker in an organization will spend 30 to 40% of their time searching for records in the filing cabinets. Besides, big corporations are likely to lose a document every 12 seconds, which can have detrimental costs down the line.
Experience the Insider community that takes your international lifestyle to the next level. Download your FREE guide
"18 Steps to Implementing Your Plan B" instantly!
The emergence of cloud-based business tools and digital platforms has allowed most businesses to roll out paperless platforms. Going paperless will help you;
Save costs associated with managing paper.

Reduce the valuable time spent when searching through heaps of paper and balances.

Easily organize and back up your business data.

Take advantage of online accounting and invoicing tools.

Make it easier to automate your bill payments. As a business owner, this will help you avoid penalties resulting from forgotten payments.
With paperless document management, the continuous pressure on your finance and accounting department will be eased tremendously. 
Invest In An Accounting Software
Most business owners rely on ad hoc reporting to perform financial tasks. This means having large transaction journals for managing ledgers, invoices, accounts payable, as well as business assets. However, this manual reporting is not only time consuming but also impractical. Take, for instance, filing taxes without easily available financial reports – a challenging undertaking.
You can avoid most of these problems by incorporating accounting software. Good accounting software should have features such as automatic billing and invoicing, bank feed, payroll, and other add-ons that will streamline the accounting tasks. These features not only reduce costly bookkeeping mistakes but also helps you to have a real-time look at your business' financial condition. 
Moreover, having an accounting control software custom built specifically for your business helps in;
Giving You Financial Control
As a small business owner, simple training on accounting operations will allow you more control over all your business' finance right from your phone or computer. Therefore, no more slacking on invoicing.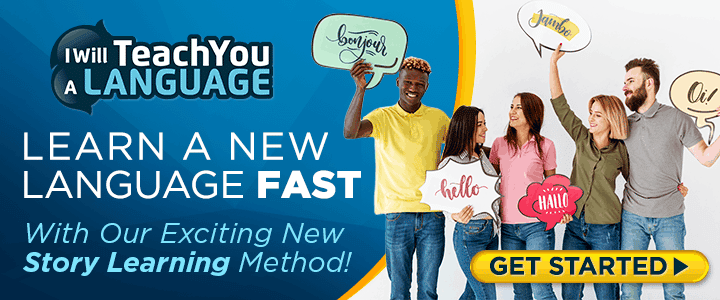 It provides you with real-time financial conditions making it easier to figure out unnecessary expenses and potential investment opportunities.
Increasing Financial Data Accuracy And Security
Therefore, no more inaccuracies in your financial statement or confidential data falling into the wrong hands.
From increasing your accounting department's efficiency to cutting on finance management outsourcing costs and accounting department payroll. 
Always Have Extra Cash On Hand
Also known as a rainy-day fund, having a reserve of cash on hand will come in handy when your business is falling short of sales expectations. Most small businesses go through such phases where cash flow is not as consistent as you need it to. The extra cash should help you weather the storm either by covering the payroll or other necessary emergency variable costs. 
However, remember to keep track of personal loans to your business. With these records, you can easily deduct your loan first when the business starts making profits before paying the taxes. On the other hand, a lack of clear tracking of revenues might impair your ability to separate your business and personal finances, which increases the chances of business failure. 
Do Not Fear Loans, But Choose The Right Types
In some cases, personal capital may not help in financing your small enterprise, especially if you plan on expanding. This might call for the need of a business loan. While most people avoid taking business loans out of fear, when incorporated strategically, these loans provide an excellent avenue for growing and expanding your business.
Even better, there has been an explosion of online lending, which offers fast loan underwriting, great customer service, and lenient interests. 
Some loans you might consider for your small business include;
Working capital loans.

Invoice financing.

Equipment financing.

Merchant cash advances.
However, it is worth noting that any form of financing has its pros and cons. Therefore, ensure you choose one that is more suitable for your business. Besides, review all the terms offered by the lenders carefully before committing into a loan deal to avoid getting into bad credit. This will go a long way in maintaining a good credit score for your business.
Conclusion
A good financial management plan ensures you have better control over your business. Besides, it allows you to make informed business decisions, which is vital for expansion.
These simple tips, such as having a budget, although mostly overlooked by business owners, will help you manage your finances better. Other notable tricks include: backup saving plans for your business, renting is sometimes better than buying, and always keep legal fees in control, among others. 
I hope you enjoyed reading this article: Finance Management for Experts: 5 Tips and Tricks

Like Our Articles?
Then make sure to check out our Bookstore... we have titles packed full of premium offshore intel. Instant Download - Print off for your private library before the government demands we take these down!