Baja California, Mexico – The Unknown Peninsula
There is a place in Mexico unlike any other.  A place where you can escape the stresses of your normal life and the obnoxious mass of travelers who choke out so many of the world's desirable destinations.
Protruding southward from California, there lies a vast, sun-soaked peninsula called Baja California, Mexico.  Graced by the Pacific Ocean on one side and the Sea of Cortez on the other, Baja California is a truly magical place. Stepping into Baja, you feel as if you have just passed through a veil into a different Mexico, a different world.  Its unique combination of sand and sea is paralleled by the contrast between its quiet villages and bustling cities.
Relatively unknown to most, Baja is building a name for itself in the realms of food and travel.  There is a culinary revolution happening in Baja where local chefs are determined to bring their own unique cuisine to the forefront of the culinary pantheon.
This new cuisine, powered by some of Baja's greatest chefs, focuses on crafting a fusion between the fresh seafood from the two seas that grace Baja's shores, and the produce pulled from its soils.  This surf and turf fusion has come to be called Baja Med.  The name signifies the new cuisine's fusion of Mediterranean and Asian influences with Mexican culinary traditions. (foxnews.com)
The best place to experience Baja Med is in its wildest city, Tijuana. For the truly immersive traveler, one can get a taste of the essentials of Baja Med through the city's amazing street food.  Mariscos Ruben, a reputable food truck that serves fresh seafood, is a must-try!  Owners Ruben Rodriguez and his wife Mirta serve amazing seafood from Baja's coasts.
For a more formal dining experience, you can't beat Erizo's, headed by one of Baja Med's legendary innovators, Chef Javier Plascencia.  Erizo's is the spirit of Baja Med at its best.  Here, the native cuisine's iconic combination of fresh local surf and turf is truly delivered, offering a unique experience for travelers of any tastes.  Particularly tempting is the enmoladas de camaron (rolled tortillas with shrimp and mole sauce) with sesame seeds, green onions, and crumbled queso fresco.  Crab lovers will adore the jaibas enchipotladas, delicious crab with avocados, and red onions.  The adventurous traveler would do well to sample Baja's many fine ceviches, accompanied by "tiger's milk" (an exotic drink with vodka, cucumber, and herbs).
To pair with the incredible food, Baja is experiencing a craft beer revolution as well.  Try the delicious Insurgente, an exceptional craft beer brewed in Tijuana.
From the dazzling nightlife of La Paz and Cabo San Lucas to the quiet towns and dusty roads in between, you may find yourself among those who ultimately lose themselves to the enchantments of Baja.  Ranging from unknown travelers to rock stars, the mysterious peninsula of Baja California has lured adventurers from all walks of life.
Rock legend Sammy Hagar fell in love with the Cabo San Lucas area and went as far as to launch his own tequila brand, bearing a name inspired by the cape and its untamed atmosphere.  He recently sold his last remaining shares of Cabo Wabo Tequila, retaining only the Cabo Wabo Cantina – a welcoming destination for the rough and wild brand of traveler.  Hagar also retains his status as the official ambassador for Cabo Wabo Tequila.  (Finz)
While the Cabo Wabo Cantina is one of the more well-known attractions in Cabo San Lucas, there are plenty more things to see on the cape. A short walk from the cantina is the marina, where you can choose from a variety of sailing trip options from Cabo Ocean Sailing Adventures.  Options include sunset sailing cruises, snorkeling off the cape, and private yacht tours.  This is the best way to see and experience the Sea of Cortez, perhaps with a bottle or two of Hagar's tequila in hand.  (tripadvisor.com)
Keith Richards, another iconic rock figure, was so taken with this sparse, wild corner of the world that he spent a year living there – marrying Patti Hansen in Cabo San Lucas.  (Russell)
La Paz is the capital city of Baja California Sur, the southernmost state of Baja.  Resting on the coast of the majestic Sea of Cortez, La Paz is the largest city in Baja California Sur, and it is the state's only commercial port on its eastern coast.  (Tomas)
Experience the Insider community that takes your international lifestyle to the next level. Download your FREE guide
"18 Steps to Implementing Your Plan B" instantly!
La Paz has plenty to offer, such as beautiful beaches, whale watching trips, and the Museo de La Ballena. The museum houses spectacular and massive exhibits of marine life, reflecting Baja's close ties to the sea.  Whatever you do, make sure to visit the Playa Pichilingue, one of the coolest beaches in the La Paz area.  The best time to hit the beach is before the weekend when the area is quiet and less crowded.  From the sandy shores of the beach, you can see Espiritu Santo island across the water in the distance.
At the end of your trip, you may have a hard time letting go of Baja's enchantments, deciding to return soon or perhaps to never leave.  Baja is a place where you can lose or find yourself, whether in the sandy dunes of its coasts or the warm blue waters of the Sea of Cortez.  The sands and waters of Baja are calling; a siren song, luring us away to this remote corner of the world.
References
Baja California Takes Over Culinary World with Fusion Cuisine. (2012). Retrieved August 13, 2016, from http://latino.foxnews.com/latino/lifestyle/2012/11/04/baja-california-takes-over-culinary-world-with-fusion-cuisine/
Cabo Sailing Ocean Adventures (Cabo San Lucas, Mexico): Top Tips Before You Go – TripAdvisor. (n.d.). Retrieved August 13, 2016, from https://www.tripadvisor.com/Attraction_Review-g152515-d1104164-Reviews-Cabo_Sailing_Ocean_Adventures-Cabo_San_Lucas_Los_Cabos_Baja_California.html
Finz, S. (2011, March 20). Sammy Hagar, Red Rocker, in black with ventures. Retrieved August 13, 2016, from http://www.sfgate.com/restaurants/article/Sammy-Hagar-Red-Rocker-in-black-with-ventures-2388784.php
Koenig, S. (2013, September 23). From Street Food to Baja Mediterranean Cuisine: Exploring Tijuana's Thriving Restaurant Scene. Retrieved August 13, 2016, from http://baja.com/tijuana/from-street-food-to-baja-mediterranean-cuisine-exploring-tijuanas-thriving-restaurant-scene/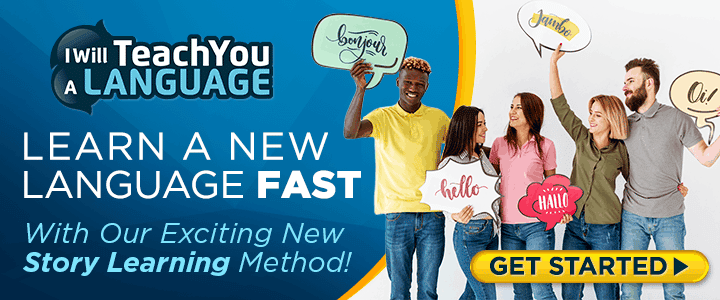 Russell, L. (2010). Keith Richards: Life. Retrieved August 16, 2016, from http://www.culturecourt.com/M/LR/KeithRichards_Life.htm
Tomas. (2015). Economic facts about the Baja California Peninsula. Retrieved August 13, 2016, from http://bajainsider.com/article/economic-facts-about-baja-california-peninsula
I hope you got value from this article: Baja California, Mexico – The Unknown Peninsula.  Here are some additional articles I know you will love!
Baja California: A Haven for Maquiladoras
The Top 6 Reasons To Choose Mexico As Your New Home
What is the Mexico Maquiladora Program
Best Cities in Mexico for Snowbirds

Like Our Articles?
Then make sure to check out our Bookstore... we have titles packed full of premium offshore intel. Instant Download - Print off for your private library before the government demands we take these down!