A Cold Morning in Bozcaada
A quiet light of morning whispered me awake and in that first moment of consciousness I tried to remember where I was.  Oh, yes. Turkey. Doing my best ninja imitation, I crawled out of the v-berth of my Island Packet 31 sailboat in order to not wake my girlfriend and my buddy, Charles, who was crewing for us on our transit from Istanbul to Bodrum, Turkey.
The sunrise is always a special time for me for it is quiet and rare. Few people are up at that hour on purpose, so the peacefulness is almost palpable. One thing I was learning about Turkey is that roosters will crow regardless of the size of the "village" one is in and this island town just below the historic Dardanelles was no exception on this chilly May morning.
Pulling on my jeans and warm Pendleton flannel shirt, I wondered where the best place for sunrise photos would be. With an almost cavalier indifference I slipped the $850 iPhone 6+ in one back pocket and the year older iPhone 5s in the other, allowing me to both photograph the sunrise and immediately post the pictures on FaceBook for all of my friends back in the States. Folding back the door of the companionway, I was greeted with the brisk morning air of the North Aegean Sea, a sharp odor of fish and the chuckle of a rooster trying to wake the most sound of sleepers in Bozcaada.
Two thoughts passed through my mind in a quick flash…coffee…and what if…
Turkish coffee had become a delightful treat over the past month since I had quit my corporate job and moved to this amazing country and I wondered if I might find a cafe open at this hour for a treat after the sunrise photos.  I needed my wallet and the newly familiar Lira in order to warm myself with the Turkish coffee's sweet nectar. Then the "what if"…
We were floating on 15 feet of salt water that was about the same temperature as the air.  Still struggling with the Celsius vs. Fahrenheit I noted the 59 degrees on my weather app and thought that falling in the water would not be pleasant in the least. The night before we had struggled to get the full keeled Island Girl moored – stern to – in the unfamiliar "Mediterranean" moorage fashion so the marina manager had allowed us to pull bow in. The generous bow sprit of the Island Packet 31 made this a reasonable egress point in most circumstances, however, this quaint little fishing village only had a seawall to tie off to and we found ourselves struggling with a 2 x 6 plank as a makeshift ramp. The ramp just covered the nearly three foot gap onto the concrete seawall.
Making my way forward on the damp deck, I noticed the plank had slipped off the concrete and was hanging awkwardly over the greenish water from the lashings Charles had devised the night before. For a moment I thought of waking Charles and asking him to help, but dismissed the idea not wanting to interrupt his sleep.  I began to work at getting the ramp back on the seawall. The pine board was heavy and at an inconvenient angle, causing me to hang precariously over the water to get it back in place.  Small swells from the morning wind and the wake from the mainland ferry soon caused me to abandon the project. Nimbly I attempted to step directly from the bow sprit to the seawall. The three foot gap…the loose fitting Sperry boat shoes…the damp metal bow sprit…and a poorly timed swell… The next thing I knew my body was jolted with the frigid sea water and I was looking up at the surface.
*****
Bodrum, Turkey she said.  Wow!  My fascination with a country that was a virtual enigma to a great deal of America, had grown over the last couple of years as I became aware of the world class sailing experience that the area known as the Turquoise Coast provided.  Cruisers boasted of its beauty and friendly people, while numerous coastal cities sponsored amazing regattas with the most high tech and modern sailboats available. This enchanting Turkish lady, only two years younger than me, spoke of sailing with the same passion that I felt as I sailed the protected waters of Jacksonville, Florida.
As our Facebook messaging, closing the gap in our distance from one another, increased in frequency (we had met on a Facebook sailing group) we began to talk about visiting each other.  "You must see and experience Bodrum for yourself…" she said with an easy conviction. As I conceded that a trip abroad for the first time in my 47 years would be amazing, I let her know that if I was coming all the way to Turkey, I was absolutely going to sail.  Additionally, as a Florida sailor I did NOT want to sail when it was cold.
May. That was the start of the sailing season and my friend assured me that we could swim too. She maintained that we could charter a sailboat from her town near Bodrum and sail to any number of bays on the southwest coast of Turkey. Fortunately she had the connections to get us a good boat at a fair price.  Really? Turkey? Why not… "Life out loud" had become my motto and this seemed pretty loud to me.
****
Experience the Insider community that takes your international lifestyle to the next level. Download your FREE guide
"18 Steps to Implementing Your Plan B" instantly!
Oh lord the water was cold! My arms thrust me to the surface and one of my shoes came off.  Salt stung my eyes as I gasped for air and I realized that somehow my glasses had stayed on my face.  I knew nothing could be done for the iPhones or the wallet now;  I had to get out of the water.                    The five-foot concrete seawall may as well have been 50 feet. No safety ladder. No line hanging down.  Only the shore power cord curved a foot off the surface.  Stupid? Yes, but I was feeling desperate. Latching onto the thick, yellow cord with both hands, I finally caught my breath.
The upward canter of the Island Packet bow that had caused numerous people to declare "nice lines" when complimenting me on my Island Girl gave no opportunity to exit my frigid morning bath. Suddenly the "peace" of the morning seemed to work against me.  Would anyone hear me, if I cried out? Could I fill my lungs with enough air to yell as the chill constricted my chest, allowing only shallow gasps?
In 1985 the Island Packet Yacht Company, in their design, had chosen a high, full stern with a swim ladder rather than the walk through transoms so popular on many newer sailboats. That design meant that even if I could make the 35 foot swim to the back of the boat, there was still no way for me to climb out of the water.  Looking to the left and to the right I could see no easy way to get ashore.
Just then a familiar voice…"Hey…you ok?" It was Charles!
"Y-y-y-yes I need help…" was all I could muster as the cold salt water ran down my beard.
In only seconds, my friend assessed the situation and, though only dressed in shorts, successfully made the leap to the sea wall to begin my rescue.  I managed to flop my loose shoe out of the water (hey Sperrys are not cheap!) and I reached for Charles' outstretched arms as he braced himself precariously on the edge of the wall. One hand on the shore power cord and the other in his massive grip, I flailed for a foot hold on the aged concrete when suddenly I felt a blinding pain in my right leg.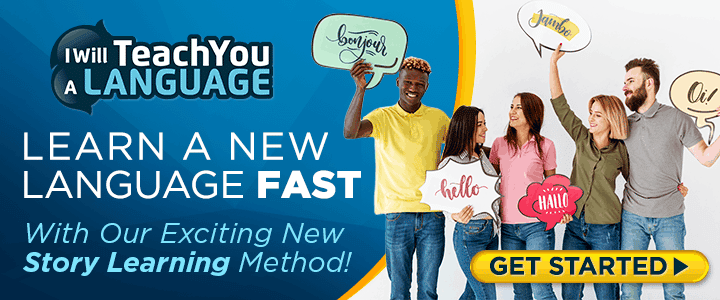 *****
"Well I think you are crazy!"  My best friend Ellis declared with his typical Southern frankness.  I had just told the group, his wife Lisa, our new friends Doug and Tina and Charles and Kathleen who were hosting us on their sailboat "Polaris", that I was considering moving my sailboat to Turkey. Ignoring Ellis' pessimistic declaration, Charles shared that he loved Turkey.  He had been there twice with the Navy and thought it was an amazing country that he would love to visit again someday.  It was early December and Ellis, Charles and their wives had brought their sailboats to Ortega Landing, my marina in Florida, for the weekend.  Drinks and conversation were on the docket for the evening and based on Ellis' reaction, I decided to let the conversation turn elsewhere.
The reaction that Charles had to my announcement would be mentally filed along with my eldest sister Jan's, in that category of people who did not think that I was "crazy" for considering a 6,000 mile move at this stage in my life.
The first week of May had been discussed for my visit to Bodrum and our sailboat charter, but to my surprise, my Turkish friend asked if she could visit me in Florida. That sounded like a great idea to me! We could sail Island Girl in mild Florida weather and I could introduce her to my American sailing friends. January was the soonest that made sense for our connection and I promptly requested a week of vacation.  2015 was looking to be an exciting year filled with travel!
*****
The top of the seawall, the only traveling on my mind that morning, was too far.  My left foot was bare and now it was painfully obvious that I had wrenched my right knee in the fall. My girlfriend had rushed to the bowsprit and helplessly watched the failing rescue attempt.  Charles was strong and his adrenaline was in overdrive, but the distance along with my 190 pounds combined with the soaked jeans, flannel shirt and foul weather jacket were too much for him.
Rapidly assessing the options, he saw a Beneteau sailboat moored stern-to immediately to his right and suggested that if I could swim there, he could help me on to the swim platform. Though the distance looked to be only ten feet, I was afraid that if I let go of the power cord my stiffening muscles, combined with my damaged knee, would drag me under.
"Do you need a dock line?" My girlfriend anxiously shouted to Charles as the plan changed to get me to the neighbor's boat. She quickly set about to find a spare long enough to reach me. Those few moments seemed like a very long time to me. Settling into a more relaxed posture made the power cord seem even more fragile.  Would the plug give way under my weight? Why did my leg hurt so much? Would my wallet survive this soaking? Why did my eyelids feel so heavy…
A long, tan dock line in hand, my petite girlfriend quickly tossed the line to Charles who lowered it to me. In a moment of lucidness, I wrapped it under both arms and around my chest as I had seen people do in rescue videos. "Good idea" Charles declared, as I reluctantly let go of the yellow cord that had kept my head above water for the last fifteen minutes.  It was both comforting and disconcerting to feel myself being drug through the water and somehow the chill seemed to increase in the process. My ex-Navy friend didn't hesitate to board the neighbor's sailboat in the wee hours of the morning and haul me, hand over hand, to the edge of the swim platform.
Thinking some marine animal had flopped onto his boat, the owner of the Beneteau, known as "The Commodore", burst from his companionway.  Dressed only in boxers and a t-shirt he immediately set about to help Charles to land his morning catch. The white haired man in his 70's spoke no English, but he was a sailor and a man overboard is an emergency that breaks down barriers of culture and language. We would find out later that the Commodore was a longtime live-aboard and was himself convalescing from a knee injury on this sleepy little island of Bozcaada. He did exchange a momentary embarrassed glance with my girlfriend as he realized she was a lady and he was not "dressed for company".  Of course I couldn't care less what this fellow wore, I was just glad that he could back his boat better than me and that I only needed to figure out how to climb a foot or so with no steps and an injured leg to reach safety.
The Commodore used the winch on his starboard stern line to pull the boat closer to the seawall.  Charles squatted down to grab my left arm and see if I could throw my good leg up on to the platform.  With great concentration, I pulled on my friend and pushed my soaked torso up out of the water.  Then I noticed the blood…crap…Charles had hurt himself!
My face distorted in a wince as I lifted my injured leg on to the platform and saw the red drops of blood stain the white fiberglass of the Commodore's sailboat. Crap. My stupidity had gotten Charles hurt too. Pausing my awkward ascent, I looked into his face and said "you're bleeding".  No words passed.  Just a look of concerned relief as he dropped his eyes to my right hand. The end of the middle finger oozed a steady stream of my own blood. Seeing that I was the cause of the mess on our neighbor's swim platform, I renewed my effort to extract the rest of my body from the water. Charles grinned from ear to ear as I stood on solid footing, gingerly favoring my swelling right knee. We both knew this could have ended badly.  Much worse than a bloody finger, a sprained knee and some soaked gadgets.
William G. T. Shedd is credited with the quote:
 "A ship is safe in harbor, but that's not what ships are for."
 My finger has healed with barely a scar and I walk with a slight limp as the deep tissue in my knee still aches nearly a year later. The two salt impregnated iPhones were taken to the Apple Store and traded for one refurbished phone at a discount. My friend Charles has long since returned to his life in Florida. Sadly, the relationship with the Turkish sailor did not last and I now find myself sailing solo in the nearby Greek Islands. That said, what we experienced that day in Bozcaada was life…life out loud and I wouldn't trade it for anything! Time to go sailing.

Like Our Articles?
Then make sure to check out our Bookstore... we have titles packed full of premium offshore intel. Instant Download - Print off for your private library before the government demands we take these down!