Investment Options for St. Lucia Citizenship
St. Lucia's Citizenship by Investment Program (CIP) was put into effect in December of 2015, in an effort to bring new citizens to the country through investment opportunities. The Eastern Caribbean island nation is known for its gorgeous views and beautiful tropical weather, which makes it a highly popular second home or retirement destination for the upper middle classes of Europe and North America. This program, the CIP, exists to help those with such goals begin the path to citizenship.
There are ways to participate in extended stays in St. Lucia without applying for citizenship, but for those who wish to seek out citizenship in a matter of about three months' time, the CIP is the way to go. It's a clean, straightforward process, and three months isn't too bad of a waiting period at all.
Getting Started
The first step to getting involved with this program is to send an application to St. Lucia's Citizen by Investment Unit (CIU). The idea behind the CIP is to attract high-earning individuals who also have a clean background – so upon applying, those looking for citizenship must also undergo a background check.
The minimum qualifying investment must be made in the form of any of the approved vehicles below:
Government Bonds

Real Estate Projects

A National Economic Fund

Enterprise Projects
Only upon approval of the application will the investment need to be made, so you don't have to invest before you know if you qualify for the program.
Investment Options
Once you've made the choice to apply for this program, a big question lies ahead – what kind of investment should you make? Here's what you should know about each of your options:
Government Bonds
The terms around qualifying for the CIP via government bond investments require that the applicant purchases five-year, non-interest-bearing bonds. These bonds have to remain registered in your (the applicant's) name for the length of time of the investment period. The bond amount is returned after the length of the investment expires – so, after five years.

St. Lucia's government bonds must be registered in the non-public register of the National Savings and Development Bonds Register. Minimum qualifying amounts for this investment option are as follows:
Real Estate Projects

Approved real estate projects don't include your typical real estate investment, such as rental properties. For St. Lucia's CIP, projects that would qualify you for citizenship would be more along the lines of high-end branded hotels, resorts, and high-end boutiques.

Currently, there are several such projects under review to determine whether they would qualify. When choosing this type of investment vehicle, contact a CIP representative to gain further details on such real estate options.

The minimum qualifying amount for an approved real estate project is $300,000 USD for one applicant. This amount does not include the purchase price of the real estate property itself. That will be in addition to this investment.

Unlike the government bond option, this option does not require any additional investment amount for additional qualifying dependents.
Single applicant: $500,000 USD

Applicant with spouse: $535,000 USD

Applicant plus spouse and two other dependents: $550,000 USD

Each additional: $25,000
National Economic Fund
The investment into a St. Lucia National Economic Fund is currently the option that costs the least out of the four. It simply requires that the investor make a non-refundable contribution to the fund. Prices are as follows:
Single applicant: $100,000 USD

Applicant with spouse: $165,000 USD

Applicant with spouse and two other dependents: $190,000 USD

Each additional: $25,000 USD
Enterprise Projects
There are seven categories under which qualified enterprise projects can fall. Each category is broad and leaves room for the applicant to choose something he/she really likes.
Specialty Restaurants

Cruise Ports & Marinas

Agro-Processing Plants

Pharmaceuticals

Infrastructure

Research Institutions and Facilities

Offshore Universities
Pricing for these ventures is a bit different than that of the other options. If a single applicant is applying, the minimum qualifying investment is $3.5 million USD. However, with this option, applicants can go into a joint investment together for an enterprise project and invest a minimum of $6 million USD, as long as each applicant contributes at least $1 million.
Through any of these options, your dream of a new life in Saint Lucia can be made possible. The overall process takes about three months, but you may visit St. Lucia and spend a decent amount of time there while waiting for the paperwork to go through. Take that time to truly enjoy everything that this beautiful island nation has to offer!
FREE GUIDE! Get Essential Information on Protecting Your Assets
18 STEPS TO IMPLEMENTING YOUR PLAN B
I hope you got value from this article: Investment Options for St. Lucia Citizenship. If you would like to start the process of a second residency in St. Lucia, please contact our office HERE. I've also included some great light reading about St. Lucia, enjoy!
International Bank License in St. Lucia
3 Reasons to Retire to St. Lucia
Advantages of Having Citizenship in St. Lucia
Get a Second Passport in St. Lucia
Investment Options for St. Lucia Citizenship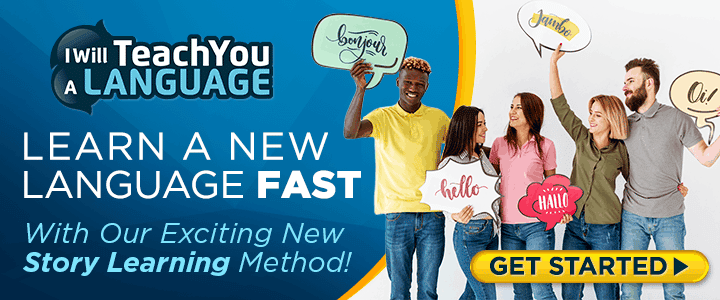 Like Our Articles?
Then make sure to check out our Bookstore... we have titles packed full of premium offshore intel. Instant Download - Print off for your private library before the government demands we take these down!