11th Annual Panama Jazz Festival Begins
It's about so much more than the music
The Panama International Jazz Festival is one of the largest cultural events in the region. The 2014 festival takes place at the City of Knowledge in Panama City from January 13 -18th. This year's event honors the 100 year anniversary of the Panama Canal and 500 years since Balboa rediscovered the Pacific Ocean. Both of these historic events had a tremendous impact on the future of Panama. Festival founder and Artistic Director Danilo Perez says "Panama has become a path of adventure that unites the world and it makes great sense to celebrate it with jazz."
Panamanian pianist, Danilo Perez founded the Panama Jazz Festival in 2003, supported by jazz legends like Herbie Hancock and Wayne Shorter. Perez is not only a Grammy award winning musician, but a humanitarian and philanthropist with a much bigger vision for the festival than just entertainment. He is also an UNESCO Artist for Peace with a mission to promote social change. His nonprofit organization, Danilo Perez Foundation, is helping to further this cause by using a portion of the proceeds of the festival to provide scholarships to various universities around the world, many of these being given to youth from poverty-stricken areas. Since the inception of the Panama Jazz Festival, over 3 million dollars in international scholarships have been given out. You can request an audition for admissions and scholarships for the participating institutions at the Panama Jazz Festival website.
During the week of the Panama Jazz Festival, there will be a variety of educational clinics and master classes provided by some of the finest institutions in the field, including Berklee College of Music, New England Conservatory, the Golandsky Piano Institute, and the Conservatory of Music of Puerto Rico. More than 5,000 students from around the world have attended these educational events to date. Auditions for admissions and scholarships for the participating institutions can be requested at info@panamajazzfestival.com . If you missed this year's deadline, make sure to mark it on your calendar and start preparing for 2015 auditions!
Another feature at the festival this year will be the 2nd Latin American Music Therapy Symposium, which includes therapist from Latin America and the United States who will be presenting on the therapeutic effects of music, very cutting edge. The purpose is to promote the theory and practice of music therapy in Latin America.
Of course, no international jazz festival would be complete without an amazing line-up of jazz musicians from all around the globe. According to Perez "with the diversity and quality of artists that we bring to Panama, our first commitment has always been to showcase the best of what jazz can offer." This year some of the highlights include vocalist Lizz Wright, the Kenny Garrett Quintet, jazz fusion collective HBC Trio, guitarist Shea Welsh, and vocalist Michelle Coltrane (Daughter of John Coltrane). See the entire line-up, as well as schedules of classes and other events on the Panama Jazz Festival website. Prices run the gamut from $10 – 250 for the various concerts and events and can be purchased at any Blockbuster Panama store or online at www.tuboleto.com
Author Bio
Debbie Fishell has been a full time resident in the Barú District of Panamá since 2014. She travels extensively throughout the country, researches, and stays up to date with new developments in Panama for her website about the 'Up & Coming' town she now calls home www.visitPuertoArmuelles.com  In addition, Debbie is the creator of the first Panama Calendars, depicting the country's diversity in photos. Debbie can be contacted at Editor@visitPuertoArmuelles.com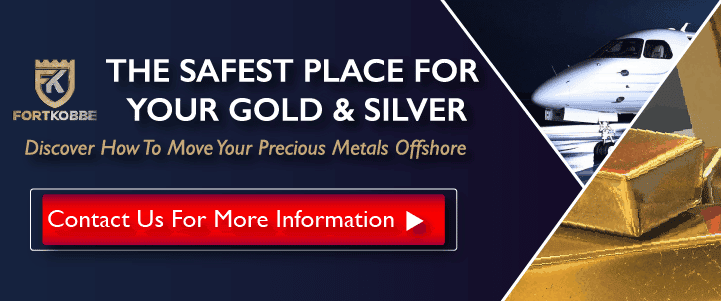 Like Our Articles?
Check out our eBook bundle. Six titles packed full of premium offshore intel. Instant Download - Print off for your private library before the government demands we take these down!