The Daily Brief – Ecuador – Tourism Made Easy
When one sets their sight on rest, relaxation and the entire vacation experience, the last thing one wants to confront are "travel hassles".  Admittedly, some are unavoidable.  Depart from any USA destination and the long lines, plus cattle prodding process that have become "airport security clearance", are bound to test your patience.  Likewise, there are always those critical items you always forget to pack, but never have enough time to return home to get, such as spare camera batteries, trip itineraries, the kids…ok, maybe the last one was just a rapid flash back to an unusual childhood, but you get the point.
However, one thing is for sure.  The one hassle you do not want is a difficult process to enter and visit the dream destination of your choice.  If the process for entering "Country X", as a foreign national, is too much like work, then it likely makes a poor vacation destination.  One vacation destination understands that all too well and has made the tourism experience a fairly hassle free one, for residents from most parts of the world.  That country is Ecuador!
The biggest challenge in analyzing tourist visa requirements is that they vary, sometimes considerably, based on an individual's particular country of origin.  Since my intent is not to rewrite War and Peace, I will focus primarily on the tourist visa for Ecuador – the (12-X) protocol for residents of the USA, mostly because, presently, they represent the largest tourism segment market in Ecuador.  If you are a USA citizen, visa requirements for entering Ecuador are, quite simply, a valid U.S. passport, with at least six (6) months left on it before expiration.  At the other end, Ecuadorian immigration officials may also, occasionally, request evidence of return or onward travel, such as an airline ticket.  The latter is enforced somewhat sporadically, in practice.
If you are wondering what is next…stop.  Pretty much it, for USA citizens, unless you want to extend your visit beyond 90 days.  The process amounts to a simple confirmation of passport, with no genuine visa processing. If you do have a vacation time of longer than 90 days, quite likely you have been accumulating vacation hours since the Ice Age, or you are going to have one irate employer upon your return.  However, since it is not for us to judge, only to provide information, consider that if you wish to be granted a tourist visa to stay in Ecuador longer than 90 days, it is advisable – though some will point out, not mandatory – to submit your request in advance.  On that latter point I will note and be very clear, yes, many have been successful entering Ecuador as a tourist for the first 90 days and, then, while in-country, requesting an additional extension of up to another 90-days.  I am not going to tell you that in practice, this does not occur, because it does…with regularity.  I am going to tell you, however, that the way the law is written, technically, the request should be made in advance.  To each his own road to travel.
Once you arrive in Ecuador, Ecuadorian authorities require you to carry identification, including proof of citizenship, at all times. Since risk of passport loss or theft is always a possibility, we advise you to carry only a full-color photocopy of your original passport (including the personal data page and the entry stamp and/or visa), rather than your actual passport.  It should also be noted that to depart Ecuador, you also need a passport showing six (6) months validity remaining.
If at any point in your Ecuador journey, the unthinkable happens and you part company with your passport, you will need to file an official police report, citing the details of the loss or theft, in order to apply for a temporary replacement at the nearest USA embassy or consulate.  Fortunately, I have never been through the experience.  However, some that have, in the unfortunate post 9-11 era, claim the procedure is about as much "fun" as root canal, without the anesthesia.  Try, as much as possible, to keep your passport's whereabouts readily known.
Also, keep in mind that Ecuadorian visa policies and regulations change frequently. The information provided herein was obtained with the assistance of the Ecuadorian Ministry of Foreign Relations in Quito, but it only represents the Ministry's requirements for a USA national tourist visa, as a snapshot in time.  Always check for the latest amendments and new guidelines, before finalizing your vacation plans.
As a quick glance, some countries that have known entrance restrictions into Ecuador, include:
Afghanistan
Bangladesh
Eritrea
FREE GUIDE! Get Essential Information on Protecting Your Assets
18 STEPS TO IMPLEMENTING YOUR PLAN B
Ethiopia
Kenya
Nepal
Nigeria
Pakistan
People's Republic of China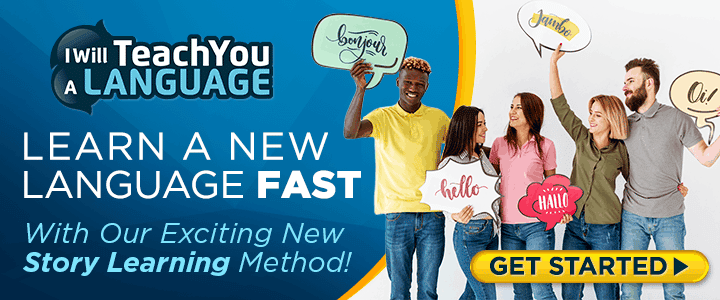 Somalia
If you are a national of any of these countries, please make sure to review the specific requirements for entry into Ecuador as a tourist.
Additionally, Cuban citizens are required to receive an invitation letter prior to entering Ecuador through international airports or frontier admission points. This letter must be legalized by the Ecuadorian Ministry of Foreign Affairs, and comply with certain requirements. These requirements are designed to provide an organized migratory flow between both countries.
However, for most global citizens, from the USA and most other nations, tourism travel into Ecuador couldn't be any easier.  So, sit back, relax and come discover the wonders of Ecuador! As a last reminder, check on the kids, before you leave the house.  They will thank you for it later.

Like Our Articles?
Then make sure to check out our Bookstore... we have titles packed full of premium offshore intel. Instant Download - Print off for your private library before the government demands we take these down!