Q: What are the best places for me to consider living and spending my retirement in Belize?
A: Thanks for your great question. I get so many legal and political questions that I gladly chose your question this week to give me a chance to write about general living in Belize. It was a nice way to finish up the summer and get people thinking about Belize for their holiday and retirement plans. Because your question was selected, Dave, you will receive from our publishers a four-night complimentary stay at the Exotic Caye Beach Resort or the Grand Baymen Gardens during the next twelve months.
I have thought about your question and wanted to share with you my thoughts. These are really personal observations and much that I say is based upon personal preferences, but I hope they help you and all of our readers to make a decision. There are really lots of places to live and retire in Belize. It's a wonderful country with friendly and hospitable people. The classic refrain you hear when you travel to Belize is "welcome home". Belizeans are genuinely happy and even honored that you chose to spend your holiday, or the winter, or to make Belize your new retirement home with them. They are happy to share their beautiful jewel with others who appreciate the relaxed lifestyle and raw beauty that is Belize. You really can live anywhere and everywhere in Belize with English being the official language. But since you have asked, I'll give you my top five choices and a couple honorable mentions.
Number 1: San Pedro, Ambergris Caye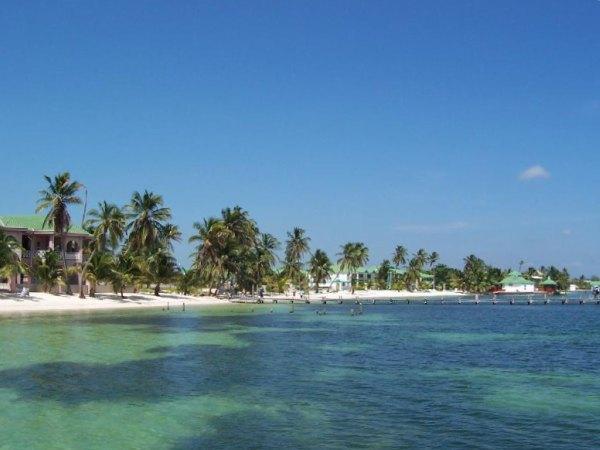 You really can't talk about Belize without talking about San Pedro, Ambergris Caye. The island generates 70 percent of all tourism and hotel taxes for the country, and for good reason. A wide variety of things to do, places to stay, great restaurants, bars, beaches, the barrier reef, and all things water sports serve as the basis for the island. But to retire in Belize, you may need more diversion than that and San Pedro stands up to even the most demanding retiree.
San Pedro offers many things to do in the community. I personally helped start the San Pedro Rotary Club two years ago, and together with the long-established Lions Club, these community organizations are a good gateway to anything happening on the island in the civic and philanthropic scene. A dozen churches also contribute to the rich fabric of the community and take on an important social role in delivering social welfare services to those less fortunate. Having the opportunity to join these organizations will allow you to get as involved in the community as you choose to be.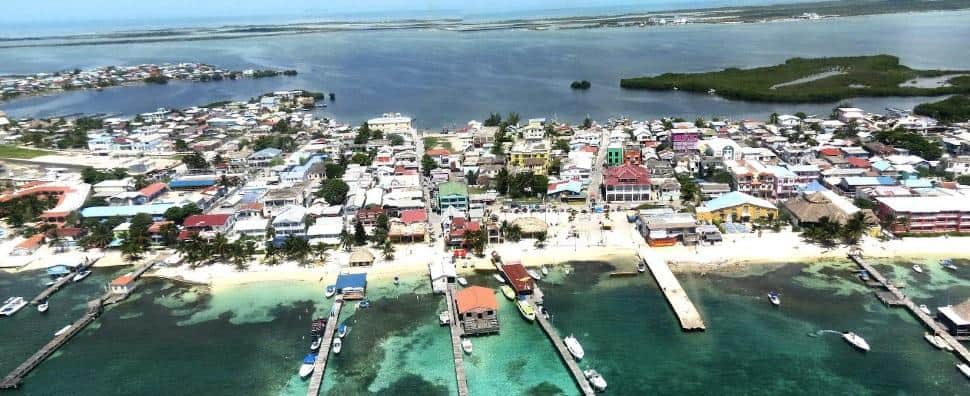 You'll meet a wide variety of both full-time expats as well as local San Pedranos at every economic and social status. From these institutions, you'll have a chance to get involved in all types of formal organizations such as Green Reef and informal organizations such and the "walkaholics" who take a friendly afternoon pub crawl once a week. You can also join your friends for wine and cheese at Wine de Vine and catch up on island gossip. On Sunday afternoons it's Sunday Funday at Crazy Canucks, where even non-Canadians are welcome. An island library, two local newspapers, a house of culture, numerous coffee houses, a dozen live music venues, fitness clubs, dive clubs, fishing clubs, and even skydiving round out the list of what makes San Pedro special and interesting for retirees. Access to banks, professional services such as doctors, lawyers, accountants, and trust services will help you deal with the practical and important matters that you'll need to address wherever you decide to live.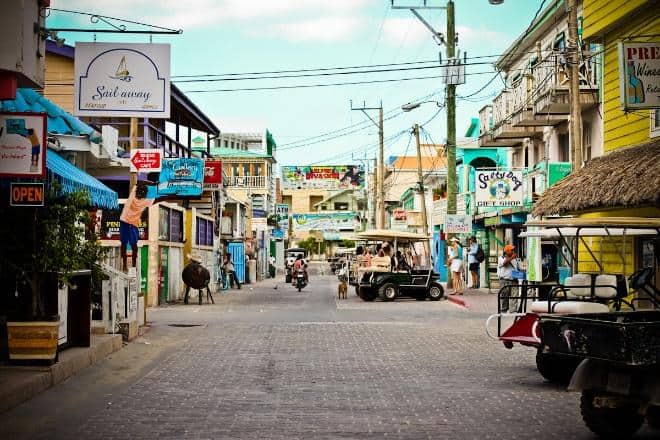 These are reasons that the big international hotel brands such as Marriott, Hilton, and Wyndham have all discovered San Pedro. Over twenty flights and a half dozen ferries will transport you back and forth to the mainland on a daily basis, so you'll never develop Island Fever in San Pedro. When you travel there, stay at the Exotic Caye Beach Resort or their sister property, Grand Baymen Gardens. Mention that I sent you and receive a ten percent discount off of your accommodations. Ask Rachel for a tour of the property and she'll show you where the new Ambergris Caye Marriott is being built.
Number 2: San Ignacio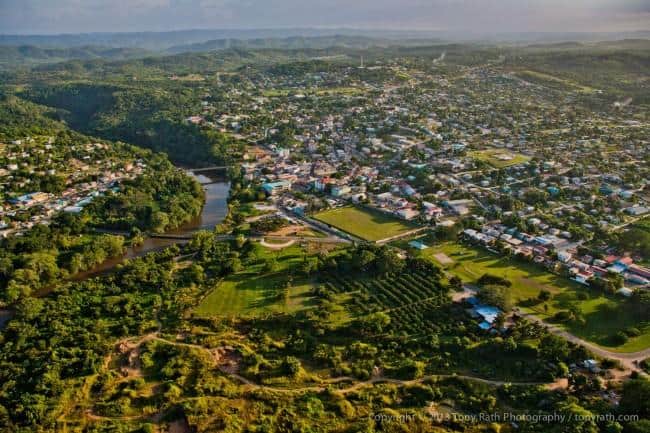 San Ignacio is really a wonderful up-and-coming town in Belize and the only non-coastal town to make my list. San Ignacio along with the surrounding countryside, such as "Spanish Lookout," Pine Ridge, and the Belize River Valley comprise the bread basket of Belize. San Ignacio itself is a charming little town of shops and restaurants catering to locals and expats alike. About an hour's drive west of the capital, Belmopan, San Ignacio is close to the Belize Guatemala border town (see my article last week on the Belize Guatemala border issue), the largest Mayan ruins in the country, Xunantunich, as well as dense tropical jungle and lush farmland. The bird and animal wildlife in this part of Belize is extraordinary. The cost of living in this part of the country is much lower than San Pedro and very affordable for retirees on a fixed social security or pension-based budget.
The area is ideal for real or gentlemen farmers at all levels.
If you even put a stick in the ground, it will most likely sprout leaves and start growing. Cattle ranchers, poultry production, oranges, and limes, as well as all types of fruits and vegetables, are also in abundance in this region. If you want to be connected to the land, but don't care for a beach community, and still want to be close to civilization, then check out San Ignacio. When you visit, if you want adventure, stay at the Five Sisters Lodge in Pine Ridge. Spend a day horseback riding, tube caving, or hiking through the jungle. You'll be glad that you did. Or for a bit more luxury including great food and creature comforts, my favorite place to stay is just outside town at the San Ignacio Resort. Let the General Manager, Mrs. Figueroa, know that I sent you and request the deluxe jungle view suite if it is available for an unforgettable panoramic view of the jungle valley canopy. Plan to get up early as sunrise brings a cacophony of jungle bird noise that you won't be able to sleep through.
Number 3: Corozal and the Bay of Chetumal
Corozal is a quaint town of 10,000 people located on Belize's northern border with Mexico. The Bay takes its name after the much larger town of Chetumal, Mexico (population 400,000), with the Bay straddling both sides of the border. For people wanting to live in an English-speaking coastal town but have access to a nearby "big city," then Corozal is your place.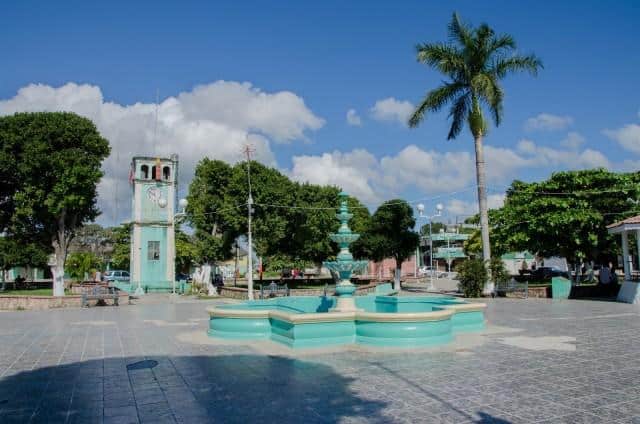 A number of coastal developments serve the needs of the expat community with budget home and condo pricing. Easy access across the border to Walmart, Costco, and Sam's Club, as well as all types of American pizza and burger chains (none of which are in Belize), provide familiarity and creature comforts for those who want them. A Free Zone on the border boasts duty-free shopping, hotels, and a few casinos. It has a very low cost of living and is ideal for those on a Social Security fixed retirement.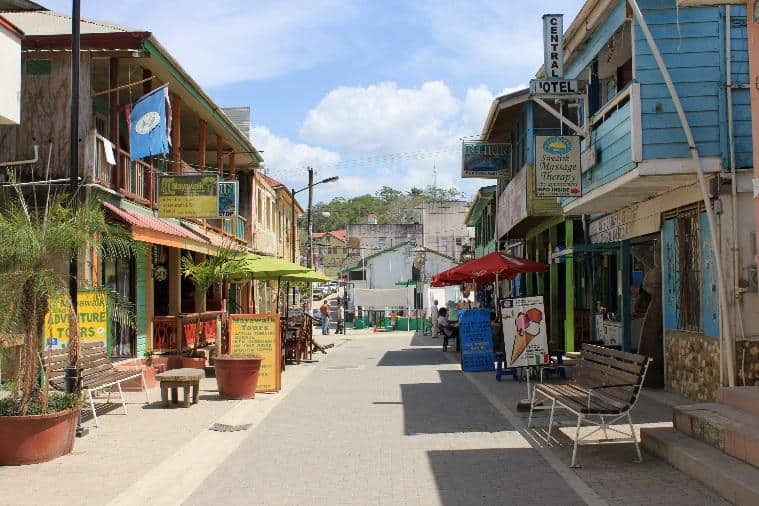 It is about a two-hour drive by car from Corozal to Belize City and only a few minutes further to the international airport in Cancun by car or luxury bus. From Cancun, you have nonstop flights literally all over the world, while from Belize City you can access major U.S. and Canadian airline hubs along with flights to Guatemala, Honduras, El Salvador, and Panama. When you visit Corozal, make a point to visit the howler monkey colonies nearby. Your kids or grandkids will come to visit just to see these amazing monkeys. My favorite hotel in Corozal is the Casa Royale Corozal, which is central to exploring town or one of the numerous retirement communities situated along the Bay.
Number 4: Hopkins Village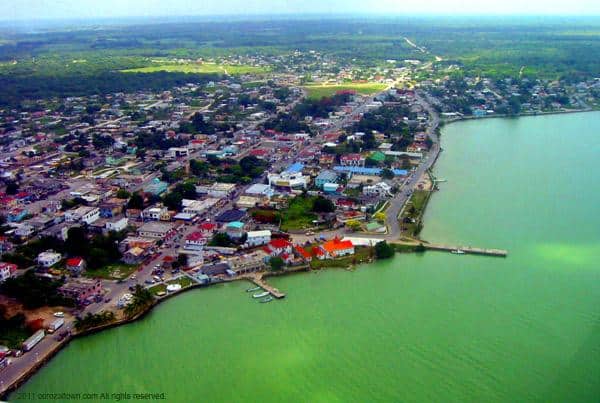 Probably a bit of a sleeper on my list, Hopkins Village is in the south central coastal region of Belize on the Sittee River and the Caribbean Sea. The area is starting to grow and develop but still feels like it's part of a tropical 1960s Mayberry TV set. The cost of living and the cost of property is much lower than my next selection which is why I have rated it just slightly higher than my next pick, Placencia. Some upscale developments have started to come online in recent years in Hopkins, but you'll need to be comfortable living primarily with the locals if you choose Hopkins. If you plan to visit, stop by the Jaguar preserve. You'll need to go at dusk to have any chance of seeing one of Belize's national symbols. Stay at the Hamanasi Resort and ask my good friend and owner David Krauskopf for one of their unique Deluxe Tree House accommodations. These tree houses are part Tarzan movie, part Ritz Carlton luxury. There is simply nothing like them and you'll be glad you stayed there.
Number 5: Placencia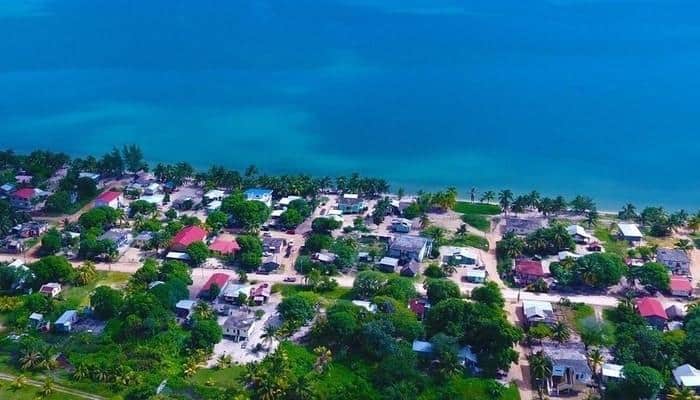 Quickly becoming the "San Pedro" of the southern mainland, Placencia is indeed a wonderful place for expat living. Shaped like a miniature "Florida," Placencia jets off of the mainland at its north and provides both oceanfront and bayfront living. Accommodations are a bit cheaper than San Pedro and the crowds are correspondingly lower. Placencia is clearly the second most dominant tourist area in Belize sporting a variety of restaurants, hotels, and beach activities. Not as many community organizations or clubs exist as in San Pedro, but for pioneering souls, this presents ground floor opportunities to create similar organizations or ones completely different with new expats moving there every day. You'll need a bit more of a retirement budget to locate in Placencia, but the quality of life now and ongoing developments make Placencia a top choice for retiree living.
Because the reef is over twenty miles offshore, the wave action allows for nicer and sandier beaches than in San Pedro, although it is a much longer boat ride to explore the reef. All types of water activities can be found in San Pedro.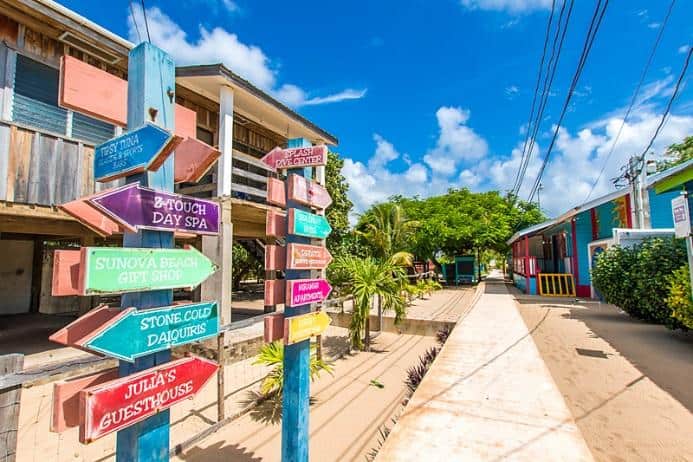 A municipal airport and planned international airport makes accessing Placencia easy. The Southern Highway links Placencia to Belize City in two hours by car. If you plan to visit, stay at Francis Ford Coppola's Turtle Inn. I like the rustic Bali-style cottages. The service and food are exceptional here and who knows which celebrity you may meet at lunch.
Of course, there is no way this list could be truly exhaustive. There are many wonderful places to live around the country. Worth noting is there are several new waterfront and upscale communities right in Belize City. It's a bit too crowded for me in general, but some developments there really have exceeded my expectations for quality and for their upscale coastal feel. Punta Gorda on the Southern border of Belize should also be on your list to visit, especially for serious fishermen. The Tarpon, Bonefish, and Permit are worth the trip just to see these beauties. If you do make the visit and want to do some fishing, visit my friends at El Pescador Lodge (which belongs to the original El Pescador lodge in San Pedro).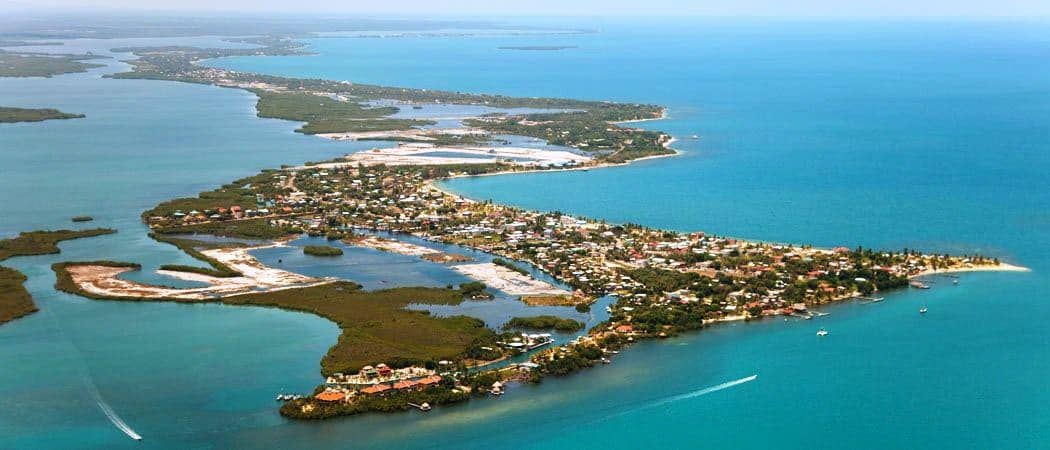 I hope you found this lighthearted look at Belize retirement destinations to be helpful. If you need assistance in obtaining your QRP (Qualified Retired Person) residency status to live anywhere in Belize, please feel free to contact my law offices at +1-412-749-0500 or at Nagellaw@aol.com.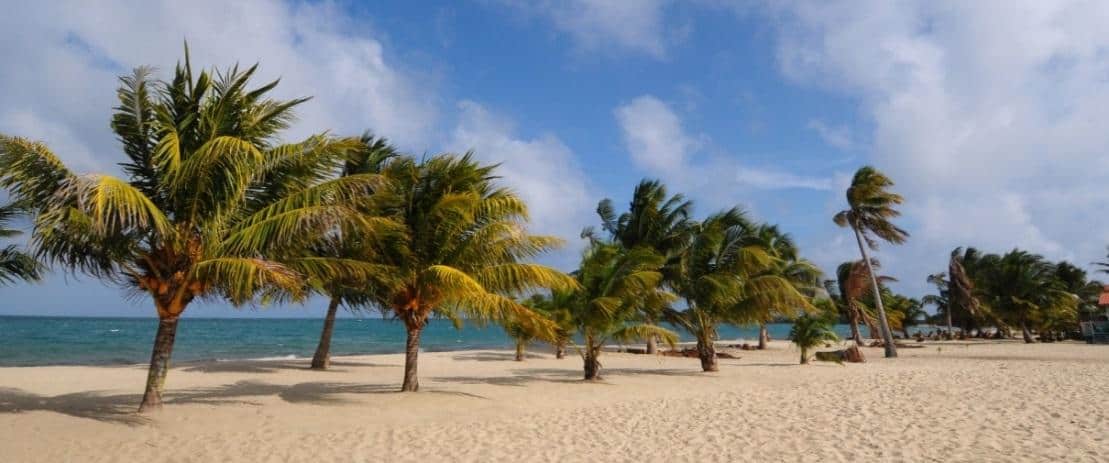 Sincerely,
Joel M. Nagel

Like Our Articles?
Then make sure to check out our Bookstore... we have titles packed full of premium offshore intel. Instant Download - Print off for your private library before the government demands we take these down!