Should I Retire in Ecuador?
As many approach the age of retirement, they wonder if there chances of living happily and affordably are behind them. The cost of living in U.S. cities is high and doesn't seem to be getting cheaper anytime soon.
Though places like Florida may seem like the best locations for retirement, because of the weather and outdoor activities, there are places in the world that can offer better climate and lifestyle at a fraction of the cost. Consider retiring abroad in Ecuador!
Central and South America are quickly becoming an ideal retirement destination, and you should be looking into it too. The region offers mountainous villages and sunny beaches at a low price.
Right on the equator sits the small country of Ecuador, sitting on the Pacific Ocean and bordering Colombia and Peru, which has the possibility to be your home during your golden years of retirement. The country offers low costs of living, great climate, and is just a plane ride away from home.
The country's native population is kind and welcoming. There are thirteen indigenous groups and thousands of expats, making for a great mixture to meet new people and learn a thing or two from your new friends.  
If you choose to obtain residency to retire in Ecuador, you will be given the same treatment as any person aged 65 or older, which comes with a large list of benefits. Many of these benefits include reduction of many taxes, medical benefits such as special care and assistance for those with chronic diseases, discounts on various transportation needs and activities, and much more.
There are many different visa options, and they're easy to obtain. Visas range from pensioners to real estate investors and more.
Where Will I Live?
There is a place for everyone looking to retire abroad in Ecuador. The country has three distinct geographical zones that offer a lifestyle for every expat. You can choose from the beaches along the Pacific Ocean, a cool climate in the highlands, or the Amazon basin, for the nature seekers – and don't forget about the Galapagos Islands!
If you are looking for the conveniences of North America, major cities like Quito, Guayaquil, and Cuenca are what you want. There you can find new cars, brand names, and world class restaurants.
Many expats looking to retire abroad want more of a small town. Cotacachi is a small village popular amongst foreigners – so is Baño, a town with hot springs.
What About Medical Care?
In Ecuador, don't be afraid of getting sick. You will have access to excellent medical care. The bigger cities house hospitals with up-to-date equipment, specialists in all fields, and doctors with private clinics.
Many of the doctors have been trained in the United States, therefore most of them speak English. Plus the cost is really appealing. Treatment can fall between one half and one tenth of the cost of services in the U.S.
FREE GUIDE! Get Essential Information on Protecting Your Assets
18 STEPS TO IMPLEMENTING YOUR PLAN B
You can expect to pay around $20 for a doctor's visit and $20-$25 to see a specialist.
How Much Will It Cost?
One of the main concerns of those soon to retire abroad is the burden of how everything is going to be paid for. This makes Ecuador an attractive place to retire compared to many of the more expensive destinations in the world. The cost of living is quite low. For a retired couple in Ecuador, the cost of living lies around $1,500 to $2,000 USD.
To live on a budget in Ecuador, you don't have to change your quality of life. $600 a month can get you a two-bedroom, two-bathroom home. Add only $40 a month for utilities. Not only will your house or condo be inexpensive, you will be lucky enough to have a gorgeous mountain view.
Because of the spring-all-year-long weather, fresh produce can be found all year long as well. Grocery shopping will be painless when you can get a full, large bag of groceries for just $5 at a local market, filled with fresh grown foods.
Ecuador has cheap, reliable public transportation, so you can ditch the car. A bus across town can be less than a quarter.
Special benefits are offered to retirees, such as 50% off cultural and sporting events, public transportation, and electric and water bills!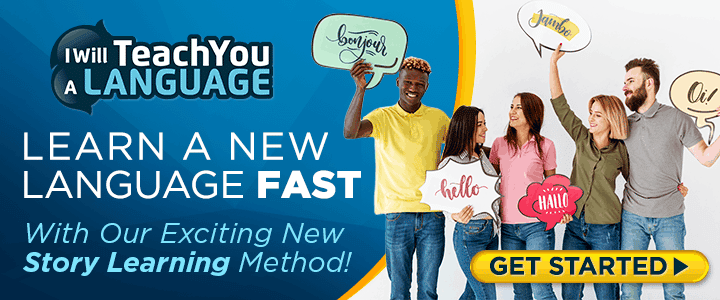 Many take advantage of this low cost of living abroad by adopting a more carefree lifestyle than they did back home. Many have a home in the city and also have a property on the beach, the countryside, or a home in a completely different country.
What's The Weather Like?
Because the regions are so different, there are various climates you can choose from when retiring abroad in Ecuador. Most of the country experiences sunshine all day long. The lowlands sit in the warmer 80 to 90 degree Fahrenheit range. There is a rainy season from December to April, however, during which you can expect a downpour most days.
The highlands in the Andean Mountains seem most attractive, because of the 75 degree daily weather with lows in the 50s.
Adventurous travelers enjoy the Amazon region (El Oriente) for kayaking, rafting the rivers, and hiking through the wilderness. There are also various animals, many of which are rare species. This region tends to be very humid and sits at around 80 to 90 degrees.
To learn the steps to follow to create a company in Ecuador,visit us HERE.
Learning Spanish before you go to Ecuador is essential. If you listen to people that say you'll be fine with your English, they are wrong. You must do your best to be able to converse with the local people, it's the respectable thing to do. Go and visit my buddy Olly Richards at IWillTeachYouALanguage and sign up for his Spanish Uncovered class, you won't be disappointed.
Here are some additional articles from Ecuador that I'm pretty sure you will love!
A Case For Immigrating To Ecuador
Economic Opportunities in Ecuador 
The Path to Ecuadorian Residency
6 Reasons You Should Move To Ecuador

Like Our Articles?
Then make sure to check out our Bookstore... we have titles packed full of premium offshore intel. Instant Download - Print off for your private library before the government demands we take these down!