Overseas Investment in France.
As the 2nd largest economy in Europe and the 6th largest in the world, France is a stable and prosperous nation in which to expand your portfolio by investing overseas. With 65 million consumers, France is the sixth-ranked country in the world in terms of hourly labour productivity. The French workforce is also highly educated, with 44% of 30-34-year-olds in 2013 holding university degrees. France also has the most direct investment in logistics from foreigners into the continent.
Starting a Company in France
For those looking to start a company as a means of investing in France, rest assured that setup costs are lower than in the U.S., Germany, or Japan. Compared to a figure of around 9% for other G20 nations, business formation in France costs less than 1% of the average per capita income in the country.
Two government programs, the Responsibility and Solidarity Pact, and the Competitiveness and Employment Tax Credit (CICE) combined to create a €40 billion decrease in production costs for companies. Estimates project over 500,000 new jobs to be formed in the country as a result, by the year 2020.
ETFs in France
ETFs, or Electronically Traded Funds, are a very popular and low-risk way for foreigners to invest overseas in France. This kind of trading is safer for foreign investors than working with individual stocks, and they can be traded anytime. The largest and most popular ETFs in France include MSCI France Index Fund ETF, SPDR DJ Euro STOXX 50 ETF, MSCI EMU Index Fund, and Europe AlphaDEX Fund ETF. With over 40 of the world's 500 largest corporations being based in the country, there are countless avenues for prosperous overseas investment in France.
Why Invest in France
France is ranked as the number-one nation in the world for tourism, meaning there is always a steady flow of new and affluent consumers into the country. France also has one of the most developed securities markets on the planet, meaning there is much less potential for volatility. By investing in one of the many large corporations based in France, investors can better capitalize on more predictable long-term earnings.
Things to Consider:
While the investment landscape in France is very developed and secure, the EU's sovereign debt regulation means that France could potentially be at the mercy of expensive bailouts if other EU nations struggle.
France is certainly a world economic power, but it's not devoid of its certain Socialistic tendencies. Foreign investors in France need to be mindful of such statistics as an average 35-hour workweek and 62-year-old retirement age that may inhibit healthy competition in business.
Legal Documentation
Investing in European markets and ETFs from the comfort of your home country requires no special documentation. If, however, you'd like to be a little more hands-on with your overseas investment in France and actually live or create a business in the country, a certain level of documentation must be obtained. While some countries in Europe (Portugal, for example) offer "Golden Visa" programs in which expats can receive residency and citizenship perks for themselves and their family through investment (usually in the €200-€500k range), France doesn't participate in this opportunity, per se.
Expats who want to purchase property or form a business and live in France will need to apply for the standard form of temporary residency (link to France Live article). This allows them to work and log in-country requirements toward obtaining permanent residency or citizenship. The intention of your stay will determine your approval for this permit. Some of these include being self-employed, studying, or trading.
This trader (commerçant) form of French residency grants expat investors the ability to exercise trade and commercial activity within the country. You will need to have the necessary authorized qualifications, as deemed by the French government, to perform your intended activity and obtain this permit.
Entrepreneur Residency Permit
France does not offer a specific residency visa with perks through investment in the same vein as other EU nations, but it did introduce a program for ultra-high net worth individuals to receive passport benefits. Under this entrepreneur residency program, non-EU investors who can invest a minimum of €10 million into industrial or commercial assets in France (personally, or through a company they own at least 30% of) can receive a 10-year economic residency permit. Applicants must also have a clean criminal record globally and be in good standing with the French government.
Through this program, investors will bypass any residency requirements in France, get a fast-tracked application process (maximum of 2 months), and have unrestricted access to all the Schengen area countries. The spouse and dependents of this permit holder will also receive immediate residency and the right to public healthcare and education. The right to French citizenship and a second passport through overseas investment into France in this manner can be obtained in three years of permanent residence.
Experience the Insider community that takes your international lifestyle to the next level. Download your FREE guide
"18 Steps to Implementing Your Plan B" instantly!
French Economic Data for Investors
GDP: $2.8 trillion

GDP Growth: 1.6%

GDP Per Capita: $37,294

Exports: $505 billion

Export Goods: machinery, aircraft, plastics, chemicals, pharmaceuticals, iron and steel, beverages

Import Goods: machinery, vehicles, crude oil, aircraft, plastics, chemicals

FDI Stock: $1.1 trillion

Gross External Debt: $5.6 trillion

Ease of Doing Business Rank: 29th, globally
Here is probably the most extensive ebook on Everything You Ever Wanted To Know About Eliminating Your Taxes, Protecting Your Assets And Regaining Privacy Over Your Life And Investments. It is called The Ultimate Guide To Going Offshore.  
I hope you enjoyed reading this article: Overseas Investment in France. If you have any questions, please contact our office HERE.
I've included some great articles for you to read, enjoy!
Visiting France is a Must See Destination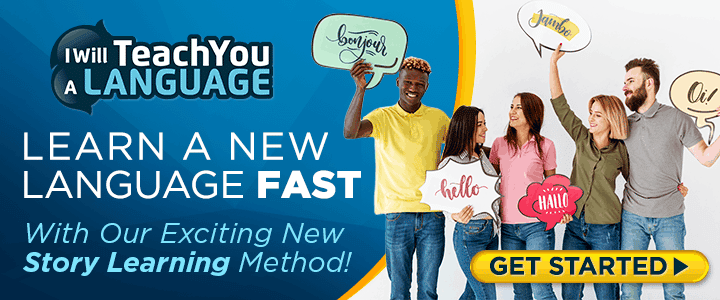 How to Retire in France as an Expat

Like Our Articles?
Then make sure to check out our Bookstore... we have titles packed full of premium offshore intel. Instant Download - Print off for your private library before the government demands we take these down!