Living in Ireland: An EscapeArtist Quick Take
Living in Ireland
Public and Private Healthcare
If you are a European Union (EU)/EEA/Swiss national or if you are normally resident in Ireland, you are entitled to receive the same level of health care as Irish citizens. Depending on your income, you may be eligible for a medical card, which entitles you to the full range of medical services at no cost.
If you are not from an EU/EEA member State or Switzerland, you will be entitled to certain services free of charge and you will have to pay for the remainder.
In addition to the public health system, people in Ireland can avail of a range of private health care services. You must pay the full costs of treatment if you opt for private health care.
Source: http://www.citizensinformation.ie/
Working in Ireland
Work Permits
In general, non-EEA nationals must have a permit to work in Ireland. EEA and Swiss nationals do not need an employment permit. Work permits are available for occupations with an annual remuneration of €30,000 or more. The work permit is granted for an initial two years and may be renewed for an additional 3 years. After that period of time no further work permit is needed. If this is your first work permit in Ireland you are expected to stay with your new employer for 12 months (apart from in exceptional circumstances). After that you may move to a new employer provided that a new application for a work permit has been made for a similar job or to another eligible employment sector. A labour market needs test is not required.
Setting up a business
You can set up a business as a sole trader, as a partnership or as a limited company. The type of structure you choose depends on the kind of business you are running, with whom you will be doing business and your attitude to risk. It is advisable to get the advice of a solicitor or accountant when considering the structure for your business. The website businessregulation.ie is a portal to help you identify the main regulations which affect your business.
Sole trader: It is relatively simple to set up as a sole trader but if your business fails, your personal assets could be used to pay your creditors. Your main legal obligation is that you must register as a self-employed person with the Revenue Commissioners (see 'Tax and PRSI' below). If you wish to use a business name you must register your business name with the Companies Registration Office.
Partnership: This is where 2 or more people agree to run a business in partnership with each other. The partnership agreement should be drawn up by a solicitor. The partners are jointly responsible for running the business and if it fails all partners are jointly responsible for the debt.
Limited company: If you set up your business as a limited company, the business is a separate legal entity. If the company gets into debt, the creditors generally only have a claim on the assets of the company. The company must be registered with the Companies Registration Office (CRO) and the company reports and accounts must be returned to the CRO each year.
Source: http://www.citizensinformation.ie/
Start-up Entrepreneur Programme
The Start-up Entrepreneur Programme (STEP) allows a non-EEA national with an innovative business idea and minimum funding of €50,000 (was €75,000) to come and set up a business in Ireland. The aim of the Programme is to support High Potential Start-Ups which are defined as start-up ventures that are:
Introducing a new or innovative product or service to international markets
Capable of creating 10 jobs in Ireland and realising €1 million in sales within three to four years of starting up
Led by an experienced management team
Headquartered and controlled in Ireland
Less than 6 years old
Source: http://www.citizensinformation.ie/
Experience the Insider community that takes your international lifestyle to the next level. Download your FREE guide
"18 Steps to Implementing Your Plan B" instantly!
Business permission
If you are not eligible for the Start-up Entrepreneur Programme or if you wish to start a retail, catering, personal services or similar business you should apply for a business permission. This is a written permission from the Minister for Justice and Equality that allows you to establish and engage in a business in Ireland for a certain period. If you are applying for a business permission to start a business in Ireland, you must meet the following strict criteria:
You must have at least €300,000 of your own money to invest in business in Ireland.
Your business must create employment for at least 2 Irish or EEA/Swiss nationals or at least maintain employment in an existing business
Your business must add to the commercial activity and competitiveness of the State
Your business must be a viable trading concern and provide you with sufficient income to maintain and accommodate yourself and any dependants without resorting to social assistance or paid employment for which a work permit would be required
Artists, writers or crafts people do not have to meet the capital and employment requirements. However they must show that they are well known in their field and that they can support themselves without the need for other employment or social assistance. In these cases they should contact the Department of Justice and Equality separately.
Source: http://www.citizensinformation.ie/
Traveling/Playing in Ireland
Visiting Ireland
The best time for visiting Ireland  are the months of June, July, and August.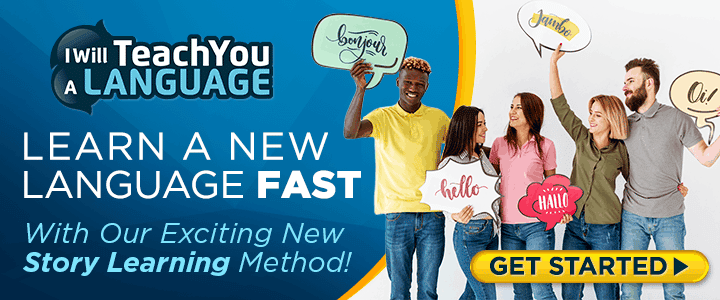 If you like festivals you will be in the right place, traditional Irish music festivals are taking place all over the country.
You can visit places you might be familiar with from movies like Harry Potter or Game of Thrones like the Ring of Kerry or the Cliffs of Mohor and while there even learn how to paint them in painting and craft classes. Or learn Irish, take a cooking class and emerge into life in Ireland.
Visiting Dublin
If you love Irish music you are at the right place in Dublin. There are life performances every night in different pubs all over Dublin.
And during the day you can discover Dublin by bike, a three day ticket costs only €3, boat, horse and carriage, kayak or Dublin Pedibus, which a bike that holds 10 to 16 people. The bike is rented for two hours to view Dublin's sights and even has a stereo.
And if you are travelling on a budget you might want to visit these free visitor's attractions:  National Gallery of Ireland, National Botanic Gardens, National Museum of Ireland – Archaeology
Farmleigh House, Science Gallery at Trinity College, National Museum of Ireland – Natural History, National Museum of Ireland – Decorative Arts & History, Chester Beatty Library, The National Library, Dublin City Gallery The Hugh Lane, Gallery of Photography, Irish Museum of Modern Art, National Photographic Archive, Phoenix Park Visitor Centre. Pearse Museum.
Investing in Ireland
Owning Real Estate in Ireland
There are no restrictions for foreigners purchasing real estate property in Ireland and the investment climate is favorable for foreign businesses.
Before buying a house you should hire a lawyer as there are many legal steps involved in buying a property in Ireland, like sales details, sales contracts, title deeds, formal completion of sales, purchase deeds, stamping the deeds, and registering your property.
When calculating the costs of your new home, please keep in mind these additional expenses, that have to be added to your budget: legal fees for your lawyer, which can be up to 1.5% of the property price, the fee for entering your property in the land registry includes up to €625 for the registration itself (again, this depends on the property value), and various smaller amounts (circa€200 in total). The real estate agent's fees are part of the purchase price. They can be up to 3% of the actual property value, and another 20% in value added tax.Stamp duty will cost you up to 9% of the property price, if the property belongs to the more expensive real estate available in Ireland.
Retiring in Ireland
US Retirees in Ireland
There are more than 34 million Americans who claim to be of Irish descent and many wish to get back to their roots by retiring to Ireland. If your parents or grandparents were born in Ireland it is pretty easy to retire in Ireland. Everybody else can register with the Irish authorities and get a "Permission to Stay" which allows you to stay longer than the three months allowed as a tourist. US citizens only need a passport and bank statement proving that they can support themselves and any dependant living with them. If granted permission the initial stay will be of one year which can be renewed for an additional year and so on. After 5 years it can be extended for an additional five years and after ten years it can become a permanent permit.
Active Retirement Ireland
Active Retirement Ireland is a network of over 500 local and community based voluntary organisations involving a membership approaching 23,000 older people in a countrywide active retirement movement. Founded in 1978 and currently organised into eight regional councils, the movement's principal aim is to help men and women, who are retired or semi-retired, from paid or unpaid work, to lead a full, happy and healthy retirement by offering organised opportunities for a wide range of activities – holidays, outings and socials; creative and learning programmes; indoor and outdoor sports and community work.
Source: http://www.activeirl.ie/2/about-us.html

Like Our Articles?
Then make sure to check out our Bookstore... we have titles packed full of premium offshore intel. Instant Download - Print off for your private library before the government demands we take these down!