Getting Residency In Chile
South America has many great options for either investment or retirement that any American might enjoy. I have already talked about Brazil and Argentina, and today I am going to talk about how to get residency in Chile.
Chile is the most developed nation in South America and it absolutely beautiful and for the most part not as known as other places in South America. For this reason, you would be wise to look into the country as an option to either spend your remaining years or spread your capital in a safe and prosperous environment.
Relations between the United States and Chile have been solid as both countries have enjoyed fantastic diplomacy for the last decades. In other words, Americans are more than welcome in Chile.
In fact, there is a growing community of American Expats living in Santiago de Chile. Santiago has become a haven for American retirees and the numbers are currently growing. If your goal is to retire in Chile, looking into these communities would be more than wise.
Santiago de Chile is also the capital of Chile and the place where most foreign investment is concentrated. Other cities with a big number of Americans living in it include Valparaiso, Viña del Mar, and La Serena.
Like the other South American countries featured on our page, Chile has a swift and easy to navigate the immigration system. Here is a quick review of how an American can obtain residency and citizenship from Chile.
In order to obtain a temporary residency to legally work in Chile, you will have to present a job offer among all of the other relevant documents that come with the application. Once granted the temporary resident visa has a duration of two years.
Your temporary residency needs to be renewed every two years. The temporary residency visa can turn into a permanent residency after only two years. If at any point during the two years your work contract is terminated you will have to go back home. This problem can be avoided by being a permanent resident.
The documents you will have to present in order to apply for a permanent residency in Chile include:
Document showing that there is no criminal history

Medical Health Report

Written statements detailing the reasons why you want to live in Chile

Bank statements or other proof of income showing that you can sustain yourself and your dependents if applicable

A police report indicating your entries and your exits from Chile

Passport Photos

Copy of all the pages inside of your Passport
There are many advantages to being a permanent resident in Chile. Among the advantages include applying for a loan, getting a mortgage, making travel into Chile easier, getting a second passport from Chile, etc.
A permanent residency is a fantastic option if you wish to retire in Chile, but it does have some certain restrictions. You cannot vote under any circumstance, the permanent residency will be lost if you abandon Chile for one full year, and your offshore taxes nay fall under the jurisdiction of Chile meaning that you will have to pay.
A popular visa for American retirees is the Retirement visa, and it is simple to obtain. The only thing that you will have to prove to the federal authorities in Chile is that you have the necessary income to support yourself.
FREE GUIDE! Get Essential Information on Protecting Your Assets
18 STEPS TO IMPLEMENTING YOUR PLAN B
Proof of this is mandatory, but a simple bank statement showing your monthly paycheck is fine. There is no exact sum that is required to qualify for this. Depending on what part of the country you live in, Chile is not an expensive country so proof of a high income is not necessary. Two thousand dollars a month is enough to appease the authorities and to be given a Visa.
After 5 years with a permanent residency given by the Chilean government, you can apply for citizenship. The United States government recognizes dual citizenship so you wouldn't have to give up your American passport. Even though you have dual citizenship you will be considered a Chilean citizen while you are in Chile.
Many Americans right now are investing in Chile, as they see in the country a massive opportunity to reach the South American market. The good news is that you can obtain an Investment Visa through this process. Some of the requirements to obtain this Visa include:
Have a business plan

Proof of Capital

Bank Documents

Payment of Municipal Taxes

Lease

Invoices

Balance Sheets

Payment of VAT for the last three months that apply

Payroll

The document approved by the local authorities that approve the investment being done in the country
I have just scratched the surface of what you have to do in order to obtain a resident visa or citizenship in Chile. Dealing with foreign jurisdictions can be difficult, so feel free to send us a message so we can help you with the process.
I hope you've found this article on how to get residency in Chile to be helpful. For more information, or for assistance with residency in Chile or elsewhere, please contact us.
Learning Spanish before you go to Chile is essential. If you listen to people that say you'll be fine with your English, they are wrong. You must do your best to be able to converse with the local people, it's the respectable thing to do. Go and visit my buddy Olly Richards at IWillTeachYouALanguage and sign up for his Spanish Uncovered class, you won't be disappointed.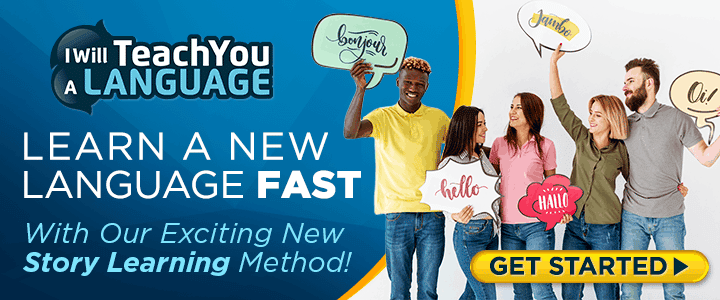 If you love listening to a podcast, you will love this episode with Mikkel and Olly Richards from IWillTeachYouALanguage
https://expatmoneyshow.com/episodes/olly-richards-secrets-to-learning-a-foreign-language-quickly/
Here is probably the most extensive ebook on Everything You Ever Wanted To Know About Eliminating Your Taxes, Protecting Your Assets And Regaining Privacy Over Your Life And Investments. It is called The Ultimate Guide To Going Offshore.  Visit our bookstore to purchase it today!
Conclusion
Here are a few articles I hope you will enjoy on Chile!
The Why and How of Retiring in Chile
Rising Tourism in Chile and What it Means for Expats

Like Our Articles?
Then make sure to check out our Bookstore... we have titles packed full of premium offshore intel. Instant Download - Print off for your private library before the government demands we take these down!