Fastest Route to Residency or Citizenship in Europe
There are several ways that one can get residence or citizenship in Europe.
Citizenship Through Ancestry
The first way is citizenship through ancestry. Many European countries will allow you to have your citizenship recognized and reinstated if your parents or grandparents previously held citizenship in that country. Popular European programs to reclaim your citizenship can be found in Ireland, the United Kingdom, Germany, Italy, Hungary, Austria, and the Czech Republic, just to name a few.
If you aren't lucky enough to have parents or grandparents from one of these countries, then you basically have two choices. The first is to find a country where you'd like to live and apply for basic residency there. Each country is different, but generally you have to jump through some hoops and hurdles which include obtaining a background FBI report that shows that you haven't committed any felonies, a health certificate showing generally good health as well as health insurance from your own country, a financial statement showing basic income or assets to support yourself, and show that you have a place to live (lease or purchase). You'll also need a copy of your passport, birth certificate, marriage certificate, and educational transcripts. You may also need to prepare some type of short essay explaining why you want to live in the country and what you plan to do there. If, for example, you plan to start a business and hire employees, that can be an important thing to convey, even if it is not required.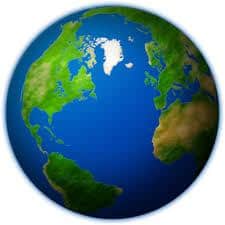 When all the documents are collected, they are generally submitted through that country's embassy or consulate in your home country, and then an appointment is set for you to return to the embassy or consulate once your application has been received and vetted for an initial interview. (One exception to the general rule is Germany, which allows U.S. Citizens to apply for residency from inside Germany. This concessionary approach dates back to the aftermath of World War II and is entirely unique.) After the interview, if everything goes well, you will generally receive a stamp in your passport authorizing you to enter that country for residency purposes, rather than as a tourist. It's important that when you travel to Europe, you try to enter through that country to have your visa stamped or recorded by the immigration authorities. Otherwise, you'll need to make an appointment with immigration officials upon your arrival to have your entry recorded within the timeframe as allowed by your visa (generally 90 days).
The visa you first receive in your passport is temporary and will be replaced by the immigration authorities with your physical residency card. This is an official government identification card and shows that you live at the specific address within the country. To maintain the residency, you'll need to stay inside the country more than you are out (183 days or more) and declare that to be your residency for tax purposes. After five years, you'll generally qualify for permanent residency and citizenship, although in some countries such as Switzerland and Andorra, it can take significantly longer to obtain citizenship even after permanent residency.
For folks who can't be physically present for such a long period of time in Europe, a number of countries have created alternative methods for obtaining residence or even citizenship without requiring you to spend much or even any time there. These programs are referred to as economic residence/citizenship or residence/citizenship by investment programs. They generally require all of the basic background information as mentioned above, but they essentially eliminate the "time" requirement in exchange for some type of financial investment in the country.  
Citizenship by Investment
There are quite a number of these programs, but let me just mention a few that might be interesting. First, there is a direct citizenship by investment program for Cyprus. It requires that you invest a minimum of 2,000,000 euros into real estate in Cyprus in an approved real development project. While this program is expensive, I mention it first because there is no faster route to a European citizenship and second passport than Cyprus. You'll need to pass a background check and buy your real estate, but the whole process can be done in under 90 days. No residency is required.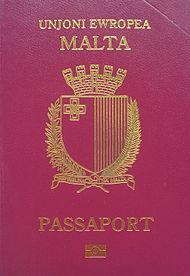 Malta has a similar program, but they do have a one year time period between when you obtain residency and when you acquire citizenship. It costs roughly half as much as Cyprus, but rather than acquiring anything, the "investment" you make is essentially an investment into the social welfare network of the country. There is no return on your investment. So, basically, you are simply writing a check for a million euros and getting the passport in return. It is considered to be a top global passport, but you will part with a lot of money to get it.
 Bulgaria follows the Malta methodology, but the funds you pay into their program are actually government bonds with a five year maturity. You won't receive any of the interest on the bonds (that is essentially the cost of the program), but you will receive back your principal. 511,000 euros gets you automatic residency and another 511,000 euros shortens the five year waiting period from five years to one. I rather like this program due to its simplicity as well as the investors' choice to obtain fast track residency or both residency and fast track citizenship. You'll have to make a few trips to Sofia throughout the process, but no need to actually live or spend time there.  
Lastly, I will mention Portugal's Golden Visa program. This is a residency program based on an investment that, once received, allows for a follow-on citizenship application in five years. In the meantime, you would need to spend one week in-country during year one, two weeks during years two/three, and two weeks during years four and five. The standard investment in real estate which qualifies is 500,000 euros, but this standard amount can be reduced substantially based on the following criteria:
If the property is in a less dense population zone (essentially not Lisbon or the Algarve), the investment amount is reduced by 20 percent to 400,000 euros.
If the property is considered to be a historic property, the amount of the investment is lowered to 350,000 euros.
If the historic property is in a low density area as mentioned above, the 350,000 euros is reduced 20 percent to 280,000 euros.
Of course, the best returns tend to be in the more developed and expensive areas, but the above levels of investment reduces the necessary amount of money that it takes to obtain residency in Portugal, making it one of the most affordable residency and citizenship by investment options (compare these amounts to Austria, for example, which at ten million euros in investment is Europe's most expensive program).
The investment can be in either an individual property which you purchase outright yourself, or it can be into a "collective" investment such as a condo complex, hotel, or other investment as long as your investment is evidenced by your name going onto the deed and once the transfer taxes have been paid. I have seen some very creative projects whereby 20, 30, even 40 people's names go onto the deed to create large pools of development capital. In many of these cases, the developer offers a buy-back provision whereby he will buy out your interest for a prescribed amount of money at a defined point in time (generally after you obtain permanent residency) and for a fixed return (3-7 percent). This gives you the security of property ownership without any of the headaches associated with directly owning property abroad.
I hope you found these examples helpful.  The choice of residency versus citizenship is really one driven by your time horizon. If you want the citizenship and passport now, you'll need to pay a bit more. If you aren't in a hurry, then look at a program like Portugal's, which will take five years but give you a low maintenance residency in the meantime.
If you require any assistance once you have made your country selection, do not hesitate to contact my law firm. I wish you all the best as you pursue a second residency or citizenship in Europe.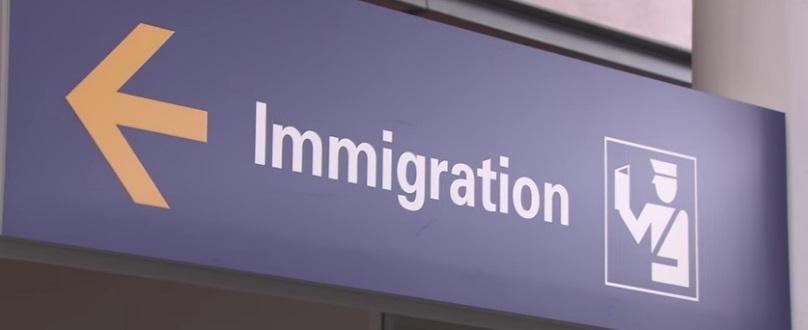 Joel M. Nagel is an international lawyer and entrepreneur focusing his practice in the area of asset protection, cross-border transactions, and global investment. He speaks all over the world on the topics of asset protection, global banking and investment, and international legal compliance.
Joel has written articles and has been quoted by Forbes, Fortune, Live and Invest Overseas, Hemispheres Publishing, Stansberry Research, Oxford Club, Pirate Investor, True Wealth, Islands magazine, Business Times, Physician's Money Digest, and the Simon Letter. 
I believe you will find these articles of interest:
Top Residency and Visa Options: Bulgaria, Thailand, Malta, DR, and St. Kitts
Like Our Articles?
Then make sure to check out our Bookstore... we have titles packed full of premium offshore intel. Instant Download - Print off for your private library before the government demands we take these down!