Editor's Note: From Day 1, we promised our readers something different. Fluff is easy to find. Dozens and dozens of alternative publications can be read, promising sun, sand and ocean. Promises of paradise, without a hint of reality. Coastal living in Ecuador is both affordable and a whole lot of fun. The appreciation of coastal real estate, also makes for an excellent investment. However, not everything is sunshine and profits. Serious considerations need to be undertaken and careful analysis needs to occur, before anyone buys a slice of Ecuador's beautiful Pacific coast – a statement also true of oceanfront anywhere in the world. With that in mind, sit back and enjoy the article, " Ecuador Coastal Living ", by our erstwhile correspondent and "professional beachcomber", Mark Cowtan, and take a whiff of reality along the way.
If you've ever dreamed of owning your own piece of oceanfront real estate, Ecuador is certainly the place for it. The water is warm, the beaches are not crowded and property is exceptionally affordable. Except for a few places, such as Salinas and the most upscale market communities, back and forth along the coast there is still plenty of oceanfront real estate available. It can be had for pennies on the dollar compared with USA prices.
Every day you can bask in the glory of wide ocean views, sea breezes, glorious sunsets and squadrons of marine birds flying overhead. However, with all these benefits, any oceanfront house or land purchase should be made with caution and with your eyes open as to the cost and the importance of maintenance. What I'm talking about is corrosion and erosion. The salt air is unforgiving, the wind has no mercy, and the waves will destroy anything in their path.
Here are some shining examples in the Salinas peninsula, demonstrating the penalties of neglecting to maintain and protect one's home against the ravages of nature. I won't say exactly where they are to save the sinners from embarrassment.
The house in the lead photo has recently fixed a lot of the cracks in the protective coat they put over the cliff. It's not a retaining wall. It is just a wire mesh, with concrete splattered over it, similar to applying gunite in a swimming pool. They do it every two years at a cost of roughly $1200.
Next door, they let it slide for a few years, and now the cliff itself has literally slid into the ocean, leaving a shrinking deck cantilevered over the cliff edge.
What a view this property must have had in its hey-day just 10 years ago before the wind and rain ate away the cliff wall beneath it. Look at it now ! What a treacherous wasteland it has become due to the rapid erosion of the soft sandstone bluff.
The home right next door, on the other hand, with a softer terrain and a bit of shelter from the wind, has not suffered at all. You'll notice it is surrounded by brush which they irrigate a bit. This has held the soil together, while all around it is crumbling away.
Nearer sea level the problem is not the cliff falling away, but the ocean eating the beach from underneath your foundations. Each year the ocean shifts from predominantly northern to southern currents. The sand moves around the beach as well – in vast quantities. One week, you'll have 50 feet of sand in front of your place rolling gently into the sea. Then practically overnight, the sand is gone, and all you see are hundreds of vast rocks. In severe storms when the ocean comes right up to your property it can do the same underneath your retaining wall.
Iron railings are another prime target for the salt air. This house is only 18 months old, and they have already painted their gate twice, in just one year ! When I say painted, I mean cut it back to bare metal with an angle grinder and applying 4 coats of undercoat. Look at it now. It is rusting through again !
Friends have told me that many of their electronic appliances such as computers and televisions, also have a dramatically shortened lifespan. I haven't experienced it personally yet, but I can believe it. The salt seems to leave a sticky film on a lot of things. Even the rails of our screen doors seem to get clogged up with salt every couple of months and we are not living right on the beach.
If you fall in love with an ocean front property on top of a cliff, what precautions should you take? First get soil samples. Soil engineers or civil engineers can tell you how compacted the soil or rock is, how prone it is to erosion, and how best to prevent any further loss.
FREE GUIDE! Get Essential Information on Protecting Your Assets
18 STEPS TO IMPLEMENTING YOUR PLAN B
If you fall in love with a beach front property plan to build a thick and deep retaining wall, and buy an angle grinder! In reality the best the remedy of all is to live in it!
The fact is, much of the Ecuadorean owned oceanfront property is a second home for weekend getaways. Actually they many only get used one month per year and the occasional weekend. Certainly this is not the time when the owner's mind is on maintenance. Such properties are often forgotten the rest of the year and consequently are poorly kept up.
In contrast, expat owned beachfront homes tend to be used 6-12 months per year, as full-time residences or a second home, and generally are much better cared for. This is essential. Just by living in a home you catch things before they get out of hand. You can fix things promptly, before mold, leaks, corrosion or erosion take hold. The secret to well maintained, oceanfront real estate is swift action.
Before you do any of these things walk up and down the beach at low tide, around the rocks and beyond so you can see what level of damage others have suffered. In most areas you'll find that for every one house that is well maintained, there are two that are not. You'll be able to see from the neglect of others the price you may need to pay for the privilege of living right at the beach.
To learn the steps to follow to create a company in Ecuador,visit us HERE.
Learning Spanish before you go to Ecuador is essential. If you listen to people that say you'll be fine with your English, they are wrong. You must do your best to be able to converse with the local people, it's the respectable thing to do. Go and visit my buddy Olly Richards at IWillTeachYouALanguage and sign up for his Spanish Uncovered class, you won't be disappointed.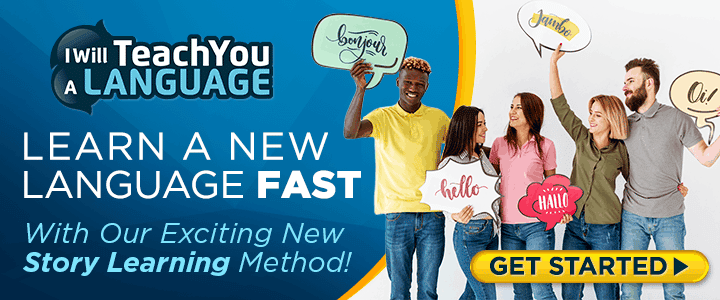 Here are some additional articles from Ecuador that I'm pretty sure you will love!
A Case For Immigrating To Ecuador
Economic Opportunities in Ecuador 
The Path to Ecuadorian Residency
6 Reasons You Should Move To Ecuador
Like Our Articles?
Then make sure to check out our Bookstore... we have titles packed full of premium offshore intel. Instant Download - Print off for your private library before the government demands we take these down!