Doing Business In Dubai
My name is Timur and I have lived in Dubai most of my life.
The city is very much an entrepreneurial hub, with a lot of hype, myths, and buzz circulating in the news around it.
In this article, I will aim to provide an overview of living and doing business in Dubai as well as dispelling some common myths.
Myth No.1: Dubai = Oil Money
The most common misconception of the country is that there is a rich royal family that pumps oil into infrastructure and business in Dubai appears out of nowhere.
This could not be further from the truth.
In fact, Dubai has very little oil reserves (unlike its neighboring state of Abu Dhabi), with under 2% of the UAE's oil production in the Emirate (aka state) of Dubai.
This lack of oil has spurred Dubai from early on to be a very entrepreneurially-spirited city with trade, pearl diving, and fishing as traditional means of wealth creation.
Today, Dubai hosts 3 very large terminals, a massive international airline (Emirates, which services over 40 million people per year), and the city itself hosts nearly 18 million tourists annually.
Besides that, the city is home to 2 very large shipping ports and has great infrastructure for as a shipping hub.
Myth No.2: Dubai = Only Rich People
Another common misconception about living and doing business in Dubai is that the country is full of rich people.
Well, the city does have a lot of wealthy people, because Dubai offers financial offshore benefits in a comfortable city, however, there is a very large middle class and an even larger labor class.
The city does attract a disproportionate amount of high net worth individuals, however, due to a range of factors that come together to form a very strong symbiosis.
FREE GUIDE! Get Essential Information on Protecting Your Assets
18 STEPS TO IMPLEMENTING YOUR PLAN B
The Cayman Islands, for example, are unlivable unless you plan to sit by the beach all day and sail on yachts. The country has no infrastructure and there isn't really anywhere to spend your money.
What is more important however is this: in Cayman, you can't reinvest your money – it's essentially a stash where you bury your money, not a place where you can actually grow it.
The business landscape in Dubai combines within it 4 key factors that have made it such a popular choice as a place of residence for the ultra-rich:
Tax-free

Ultra-safe, crime-free

Opportunity for investment

High standard of living
I found this great podcast by The Expat Money Show –  Laszlo Kiss on the best European Passports
Reality No.1: Dubai = No Taxes
Are there really no taxes in Dubai?
Well, the formal answer is yes – no income tax. HOWEVER, there are a couple of nuances that must be addressed.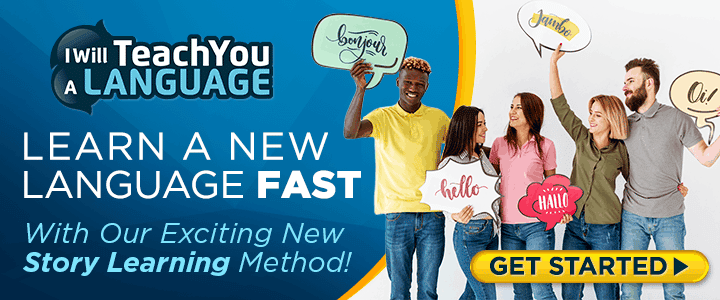 1. Local Sponsor VS Free Zone
In Dubai there is a law that 51% of any business must be owned by an Emirati national, however, this does not apply to "FREE ZONES," where foreigners are 100% owners.
With the "sponsorship" system, you essentially find someone who will put his name down on paper and make an arrangement with you for a yearly fee.
This is an informal tax, I guess, however in 99% of cases the arrangement is a fixed-fee, anywhere between $3,000 and $30,000 USD per year, regardless of profits.
The higher cost sponsors are usually more well-connected and can bring benefits of their own.
Free zones are the ultimate goal for anyone looking to offshore in Dubai, however, as they have full control over their business.
There are some activities that are not allowed within free zones or businesses which cannot be set up under free zone trade licenses.
2. Government Fees
There are also plenty of government fees that apply to both free zones and onshore businesses, such as:
Trade License Cost = around $4,000/year

Visa = around $1,000/year for every staff member
Depending on the industry you are in, you will have other government-related licensing costs.
All in all, however, there is NO percentage fee on what you earn.
All costs are fixed regardless of whether you make $10,000 revenue or $10,000,000.
Reality No.2: Dubai = Smart, e-Government
Another major advantage of doing business in Dubai is governance, which is actually rather advanced – even by 1st-world standards.
Most applications are done through government ERP systems, payments done via digital currency and most government departments are interlinked.
The government has zero corruption and doing business in Dubai is very transparent.
Outside of very big developments, everyone is equal from a legal point of view.
Conclusion
All in all, Dubai is a very interesting city for somebody with a high net worth looking to create a financial base in an offshore zone where they can not only live a life of luxury but also reinvest their money.
For more information on moving overseas, please check out The Expat Money Show with Mikkel Thorup 
Please visit Amazon to purchase Mikkel's #1 Best-Selling book Expat Secrets. and follow Mikkel Thorup on Twitter @ThorupMikkel  
I hope you enjoyed reading this article: Doing Business In Dubai. If you have any questions, please contact our office HERE.
I've included some great articles for you to read, enjoy!
20 Reasons Not To Move To Dubai (In No Particular Order)
UAE. Visa Information, Travel Restrictions, And Other Important Things To Know
Top 5 Places To Experience In Dubai
Why Dubai Is One Of The Best Offshore Havens
Bio:
Timur is a Dubai-based entrepreneur focusing primarily on the tourism market, restaurant business, and fishing charter with a strong interest in Digital Market & Cryptocurrencies.
He is a shareholder in Dubai Relax Tours, ABSEA Yachts & Boats Rental LLC, as well as the founder of DiveAdvisor.com
Like Our Articles?
Then make sure to check out our Bookstore... we have titles packed full of premium offshore intel. Instant Download - Print off for your private library before the government demands we take these down!