Digital Privacy Guidelines For Everyone
The recent rise in cyber attacks against organizations and individuals alike requires us to focus on a whole new form of financial exploitation—exploitation through the internet. Research indicates that the financial cost of cybercrime will exceed $6 trillion by 2021, doubling from $3 trillion in 2015. Cybersecurity and privacy breaches have now come to the forefront of conversations regarding the safety of the individual, especially in light of the Cambridge Analytica controversy during the previous United States elections. The ways in which technology has permeated through our streams of consciousness and the power of online information on our actions means that we should celebrate and be wary of the internet. Being wary means investing in secure coding training, so that an in-house IT team can prevent cybersecurity attacks. 
There are two lessons to be learned from these data breaches, particularly in the context of the US elections. For one thing, we should understand that there are greater forces at play that are manipulating consensus to achieve certain political goals—a violation of our political agency. Secondly, there's the obvious inability of the state to make sure that the individual's agency is preserved—but how will it do that when the sources of power are being manipulated. 
In light of these considerations, it comes down to the individual to make sure that they protect themselves from any cybercrime and potential exploitation—financial or otherwise. Now, more than ever, individuals and organizations alike need to invest in cybersecurity services in order to protect themselves against cyber attacks.
The Links Between Your Agency And The Internet
Ultimately, all human actions are dictated by the information they receive. We form certain beliefs about the world and we ascertain where we stand in relation to other people, concepts that form the crux of our belief systems and patterns of thought/actions. The internet, above all else, is one of the biggest information exchange platforms created in the history of human civilization—every day billions of people (3.9 billion to be exact) use the internet to find answers to numerous questions. 
The need for information is such that without realizing it, we formed these communities that no longer required physical proximity for interactions to take place within. Although these communities were accessible from anywhere in the world—through the elimination of physical barriers, we never realized these are easier to spy on as well.  We carried our beliefs about how interactions take place in the physical world to our interactions in a virtual world that was accessible to virtually anyone. It's how the Cambridge Analytica debacle took place, we just weren't careful enough about what we were saying and didn't ever verify what information we were receiving.  
In that process, we were fed information and certain stimuli which led to one of the biggest political crises in American history. As President Trump faces impeachment charges and new people come out with testimonies against foreign interference in the elections, we should realize how important it is to maintain our individual privacy. In many ways, our privacy is now one of the sources of our agency. Through manipulations of the information we're fed, coercive power systems will direct our actions according to their whims without us even realizing it. 
The Financial Risks Of Privacy Violations
Beyond the risk to our individual agency, there are immense financial risks if we don't ensure our privacy on digital platforms like our phones and computers. Research reports by IBM point out that the average cost of data breaches to organizations is nearly $3.92 million a year, representing an increase of 12% from previous years.
Considering the increasing use of digital platforms across multiple facets of our activities— including healthcare, the greater role of Fintech, and much else, the risk of succumbing to these attacks gets higher every day. Yahoo!, for example, went from being valued at $125 billion to selling its internet assets to Verizon for a mere $4.8 billion. These security breaches affected millions of email accounts on Yahoo's databases, and who knows what the nature of the information leaked was. 
Whether you're running a business or just someone trying to preserve your financial agency, there's a lot to lose if you don't take the appropriate security measures.
What Can You Do To Protect Yourself?
Ensuring your privacy isn't very difficult really. You need to inculcate certain habits, which are a little inconvenient but will keep you safe in the long run. I have written a separate piece about how you can secure your online connectivity on computers— but here, I will discuss digital security on your phones. 
1. Always Use Secure Wi-Fi Routers
It's pretty costly to continue using your data packages and Wi-Fi is really convenient to use. However, Wi-Fi is one of the most frequently targeted pathways for any hacker. Unprotected Wi-Fi connections with plenty of connections are the easiest ways for any hacker to tap into your phones because there isn't anything keeping them out. Just as your phone uses the router to access the internet, the hacker can use the same path to access your phone. For this reason, you should always use a secure, password-protected Wi-Fi router. 
2. Always Read The Terms and Conditions
There are plenty of apps that ask you to get access to your personal information, and we let them without really looking at what the creators of the app intend with the data. As a general rule of thumb, you shouldn't use apps that ask you to provide access to your phones—if you want to allow access, you should go through the terms and conditions as well. Many times, these apps collect bundles of data that are sold off to third-parties and you can't do anything about it because the use of the app implies that you don't mind your data being sold.
Experience the Insider community that takes your international lifestyle to the next level. Download your FREE guide
"18 Steps to Implementing Your Plan B" instantly!
3. Be Wary of Airdrop and NFC
Whether you're using an iPhone or Android phone, you should always restrict who has access to your phones through Airdrop or your NFC. Keep your NFC turned off to prevent any random person from accessing your phone and potentially transferring malware into it. Similarly, you should keep your Airdrop settings fixed to "contacts only" so you receive data from trustworthy sources only. 
4. Always Use A VPN
Using a VPN (Virtual Private Network) is one of the easiest and cheapest ways to protect yourself online. It will help shield your internet searches from prying eyes, will allow you to get around government-enforced firewalls and add a solid level of privacy over everything you do. I have used Express VPN for several years now and swear by their service – click here to learn more about their services.
For further information, check out this podcast from The Expat Money Show with Mikkel Thorup – 087: The Man Who May Have Inspired The Creation Of Bitcoin – Paul Rosenberg
Conclusion
These are some very simple steps that I've discussed in this article which can help you remain safe in a digital era with its novel threat to your safety and security. As we dig deeper into a technologically driven society, there will be an ever-increasing number of threats to our safety and security which will have to be managed. It comes down to how far you're willing to go to protect yourself because political agents really won't do much, that will determine how freely you can live—devoid of any coercive information stimulus.
I hope you enjoyed reading: Digital Privacy Guidelines For Everyone.
Here is probably the most extensive ebook on Everything You Ever Wanted To Know About Eliminating Your Taxes, Protecting Your Assets And Regaining Privacy Over Your Life And Investments. It is called The Ultimate Guide To Going Offshore.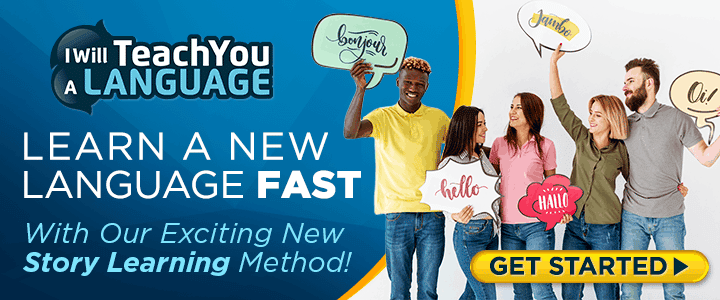 I've included some great articles for you to read, enjoy!
No One Is Safe From the Data Breach Epidemic

Like Our Articles?
Then make sure to check out our Bookstore... we have titles packed full of premium offshore intel. Instant Download - Print off for your private library before the government demands we take these down!