Caribbean Second Passport Programs for 2020
Here is a summary of the Caribbean second passport programs for 2020. You'll find that the best second passports for purchase are all in the Caribbean. If you need a passport now and don't want a waiting period or residency requirement, consider these Caribbean second passport programs for 2020.
I should note that there are two ways to get a second passport. You can earn it over time through residency or you can buy it. If you have the cash, you should consider these Caribbean second passport programs for 2020. If you can't afford $120,000 or have about 5 years to put in as a resident, then consider some of the residency programs with a path to citizenship.
For example, if you invest $20,000 in Panama you can apply for citizenship after 5 years of residency. For more on this, see: Interested in a Panama Residence?
In the Caribbean, you will many amazing things, paradisiacal beaches, unexplored gorgeous green landscapes, cheap food and travel, a vibrant and livid nightlife, and great citizenship by investment programs.
Caribbean nations are constantly looking for foreign investment. These programs are started to promote more companies or persons from all around the world to invest in the islands. We will now present you with some of the most interesting Caribbean second passport programs for 2020.
Antigua
Antigua launched its Citizenship by investment program in 2013 and it has proved so popular that it now provides about 25% of government revenues. More than 500 people have already bought their entry into the country of only 90,000 inhabitants.
Antigua and Barbuda offer three types of investment that allow any individual to apply for citizenship. The first is to make a contribution to the National Development Fund, the second is an investment in previously approved real estate projects, and the third is to invest in a business approved by the Government. In addition, Antigua and Barbuda require that applicants reside in the nation for a short period of time.

Granada
For the growing number of investors seeking to diversify their portfolios, and at the same time obtain a second passport the Citizenship for Investment (CBI) programs offered by the government of Grenada is among the most affordable in the world.
There are various ways to obtain citizenship in Grenada, but two of the most common are 1) making a  donation of $200,000 to the National Transformation Fund of Grenada, or 2) a real estate investment of at least $350,000.

Dominica
The lowest cost second passport program granted by any country in this market is offered by the Caribbean island of Dominica. For an investment of US $100,000 plus fees you can acquire a second passport.

In order to become a citizen of Dominica, the interested party must choose between two options: making a donation to the government or buying real estate. If you buy real estate on the island, you must prove you have the capital prior to beginning the process.
You can buy those real estate projects preapproved by the government for the "Citizenship for Investment" program and the minimum investment is $200,000 USD. In addition, you must pay the following fees: $50,000 applicant / principal investor plus USD $25,000 for your wife and each child under the age of 18.
FREE GUIDE! Get Essential Information on Protecting Your Assets
18 STEPS TO IMPLEMENTING YOUR PLAN B
Note: Dominica and St. Lucia are nearly the same cost, but Dominica is slightly lower.
Saint Kitts and Nevis
For the last several years, Saint Kitts and Nevis have been attracting many American investors who see it as a country with a great deal of potential. One of the many reasons that people are investing in the country is because of the number of incentives offered if you contribute to the economy of Saint Kitts and Nevis.
The application process is much faster than in other countries, requiring 3 to 4 months depending on your situation and country of origin. The investment varies depending on the number of people in your family applying. A single application will pay about $172,000. If you are applying with your family a donation of up to $194,000 will be needed.
A second passport from St. Kitts and Nevis also allows you to travel without a visa to more than 136 countries. Also, with your second passport, you qualify for a number of incentives regarding taxes. There are no taxes on income, inheritance, and capital gains.
St. Lucia
The most popular and unique program in St. Lucia is the government bond option. A single person can invest $500,000, and a family $550,000, for 5 years and get a passport. The investment is guaranteed and you get your principal back without interest at the end of the term.
If you compare St. Lucia to other countries in the Caribbean, it is the only country in that area where the capital is returned to the investor. Your only costs when obtaining the second passport are limited to small fees ($50,000) or interest lost for money held in government bonds (opportunity cost of the interest-free bonds).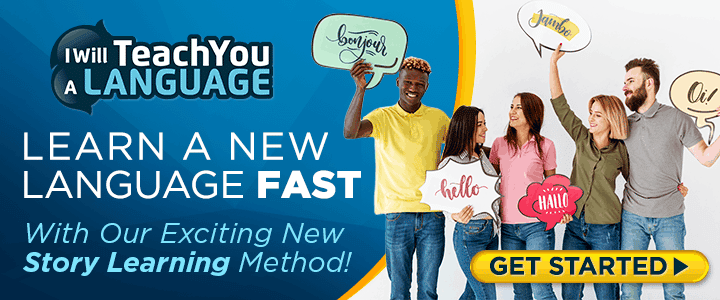 Another way of securing citizenship in St. Lucia is by donating at least US $100,000 to the National Economic Fund of St. Lucía. You can also get a second passport in St. Lucia by making an investment of at least US $300,000 in an approved real estate project or US $3.5 million in a business project.
Nicaragua
The most popular type of visa in Nicaragua is the retirement visa. The applicant must show that he receives a monthly equivalent pension to the amount of six hundred dollars (USD $600.00) granted by the government or a private institution, in a permanent, stable and irrevocable manner. Plus an additional income of US $150 for each member of your family that accompanies you. In addition, you will be allowed to import your household belongings free of taxes, and also a car for personal use for a value of $20,000.
The most popular visa in Nicaragua is the reforestation visa. Invest $35,000 in one of the government-approved teak plantations and get residency. Spend 180 days a year in Nicaragua and qualify for citizenship after 5 years.
I hope you've found this article on Caribbean Second Passport Programs to be helpful. For more information, or for assistance in investing in the Caribbean or opening an offshore company, please contact us below by filling out the form. Thank you. We'll be happy to assist you with a second passport from any country in the Caribbean you desire or elsewhere.
Here is probably the most extensive ebook on Everything You Ever Wanted To Know About Eliminating Your Taxes, Protecting Your Assets And Regaining Privacy Over Your Life And Investments. It is called The Ultimate Guide To Going Offshore.  
I hope you enjoyed reading this article: Caribbean Second Passport Programs for 2020. If you have any questions, please contact our office HERE.
I've included some great articles for you to read, enjoy!
Nicaragua Passport – One Of The Best Spots For Financial Foreign Investments
How To Get A Second Passport By The End of 2020
Best Citizenship by Investment Programs in the Caribbean
How To Obtain Citizenship In Dominica
Like Our Articles?
Then make sure to check out our Bookstore... we have titles packed full of premium offshore intel. Instant Download - Print off for your private library before the government demands we take these down!