A World Of Choices When Moving Overseas
A World Of Choices When Moving Overseas
If you want to own property overseas, getting the climate of the new location right is critical for happiness. Knowing how much of your reason is investment-oriented and what kind of return you desire is also important. For most folks, it's a compromise of these factors that ultimately produces the best property for all the right reasons.
This article examines both geographies for lifestyle considerations and investment criteria with a graph to highlight some examples of the return type. Obviously, there are many more factors to consider when buying a property overseas, but these two are the big front lines for most folks. Potential buyers should also request a complimentary copy of my Global Property Resource Kit for a deeper consideration of the due diligence process outside of North America.
The Geography Factor
The geography of Latin America serves up just about every climate type imaginable. It offers breezy Caribbean islands to high, dry deserts, to snowy mountains, to vineyard regions similar to Napa Valley. Even the beaches are very different. On the coasts, you'll find everything from lush tropical lowlands to semi-arid southern California-feeling climates and everything in between.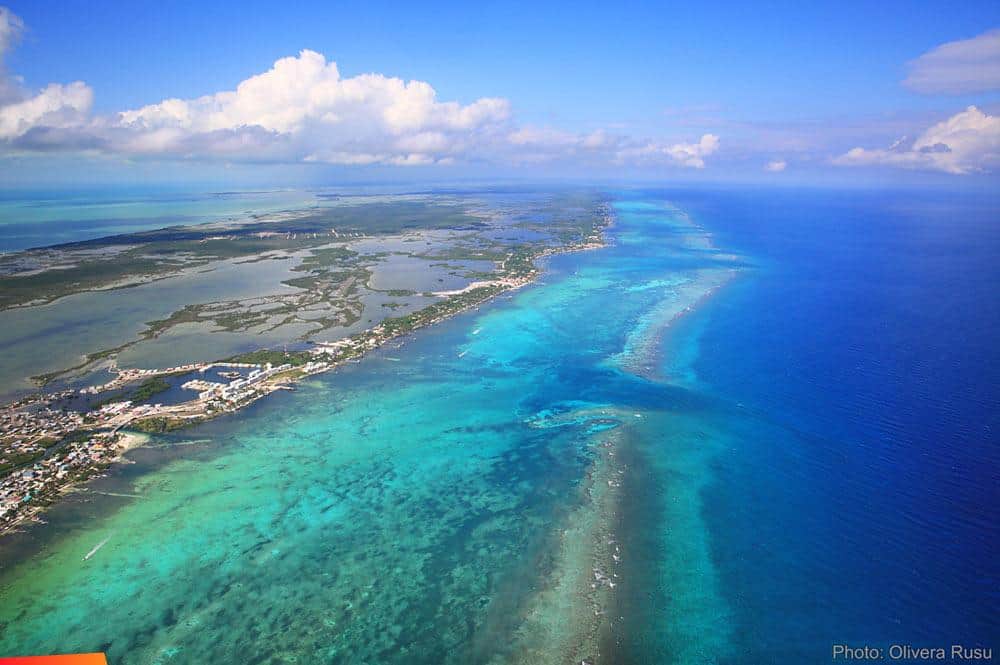 Tropical Ambergris Caye, Belize
Most people looking at Latin America want warm weather. But what kind of warm weather? Some prefer hot, dry weather like Phoenix. If so, then the deserts of Mexico would be a great choice. A Southern California climate exists along the coastline of Nicaragua and northern Costa Rica. Some folks want to be in a hot, humid climate like Miami or Houston. Tropical Panama would be perfect for them.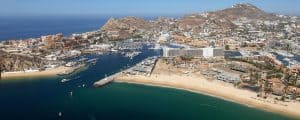 Cabo San Lucas – Desert at the Beach
The Caribbean islands really just have two seasons: dry and rainy. Humidity levels are seasonal. The rainy season runs from late summer to early December. Around the Caribbean, the weather ranges from moderately moist to humid, and temperatures generally land between 80-90°F. The warm temps and gentle humidity are offset by the trade winds blowing in off the sea.
Note: This is only true along the coast. Inland areas can become humid and quite warm, with seasonal temperatures reaching the mid to high 90s in low lying areas.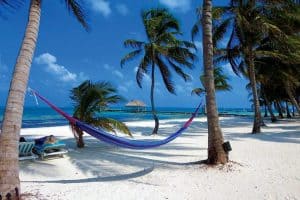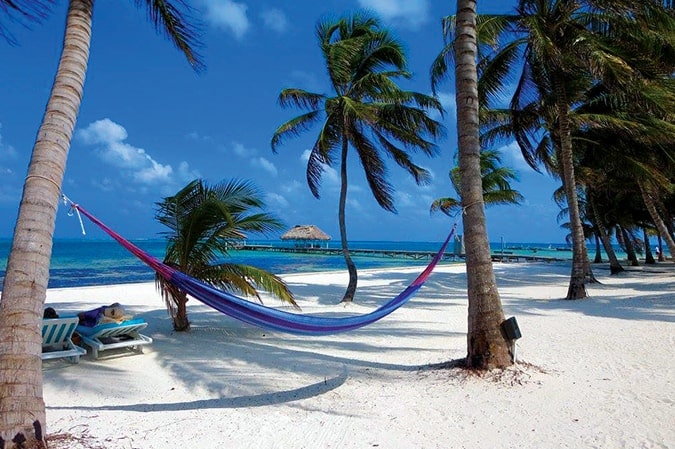 Trade Winds in San Pedro, Belize, Keep Temps in the 80s Most of the Year
Many folks want a cooler climate resembling springtime year-round. Throughout tropical Latin America, you will largely find that an area's temperature is determined by elevation. Cuenca, Ecuador, possesses a wonderful year-round springtime climate and sits at 8,500 feet. Stairs are a lot more "fun" there, I can assure you from personal experience. In places like the Central Valley of Costa Rica or Medellin, Colombia, temperatures are in the 80s during the day and the 70s at night every day of the year, at about half that elevation.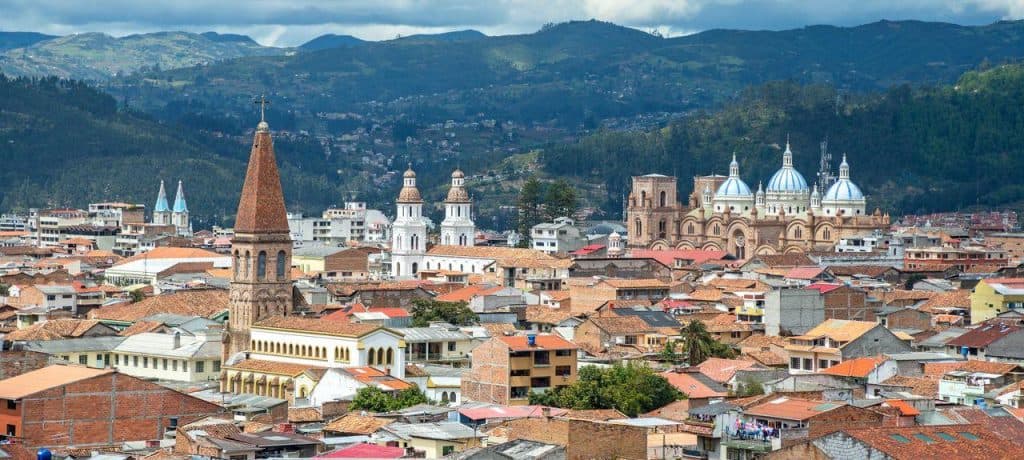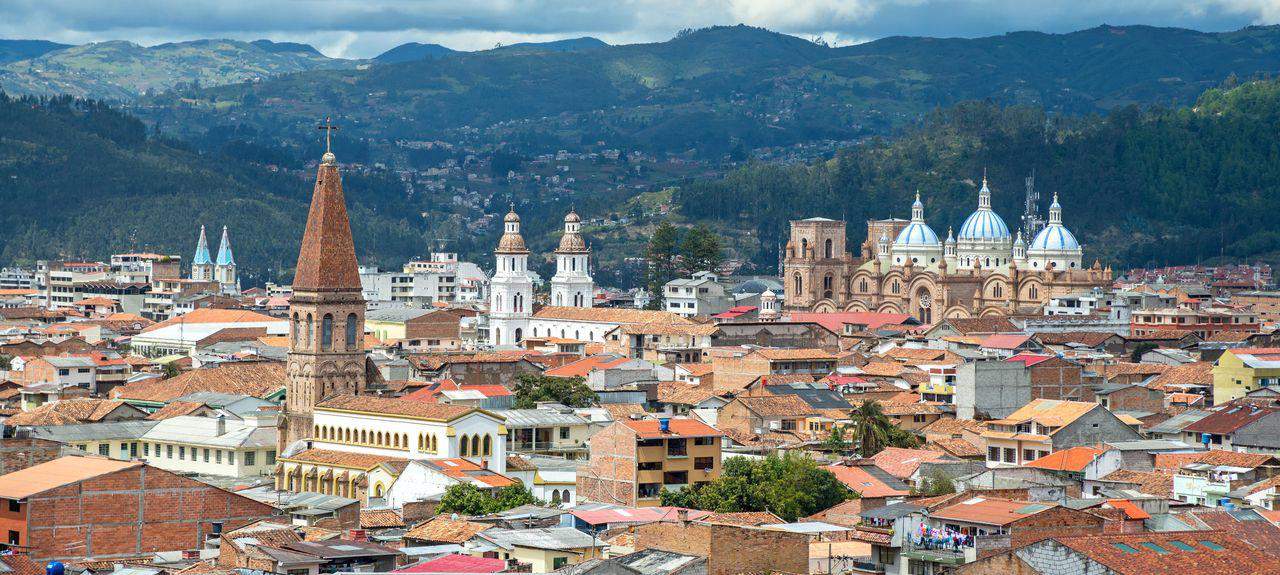 Cuenca, Ecuador – 8,500 Feet and Springtime all the Time
The last geographic consideration is whether to live in an urban area, a resort setting, or a rural area? Will it be a coastal resort that is semi-arid or a humid urban area? Is it a modern city with high rises, a subway, and shopping malls, or is it a small colonial city with brick streets, small markets, and rough sidewalks? All of these options can be layered into the climate as well.     
Answering these types of questions on geography and climate will greatly help you identify and locate possible cities and areas that meet your lifestyle criteria. The main factors to consider are these listed here, but none are black and white. It's an open recipe that's best experienced firsthand.   
The Investment Factor
The other factor most people consider is the concept of investment. For many, the purchase of a property, condo, or home overseas is more than just a lifestyle. Owning a property that can help carry its weight helps, too. Knowing where in a maturity curve a country fits helps us define the kind of return on investment we desire.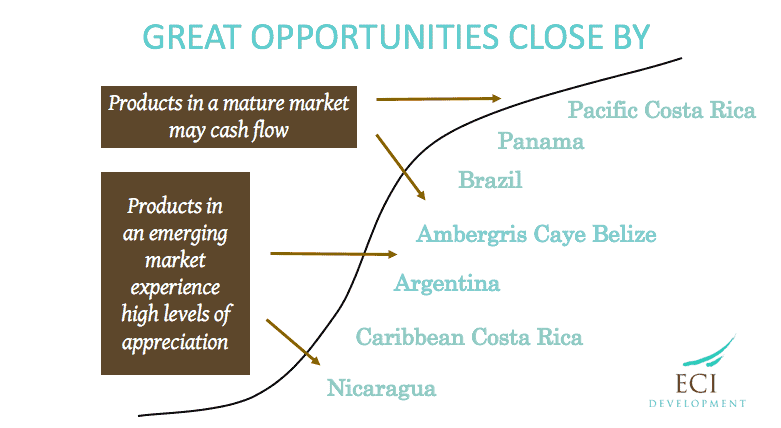 The Popularity Curve – Where Do Many North Americans Take Their Honeymoons?
Note that a country is not just one thing. The specific location in a country counts, too. In the chart below, you'll see 2 different locations in Costa Rica. The same is true for all countries. They must be thinly sliced to get the highest levels of accuracy.  
Other locations on the chart below are more general, so a closer, more specific examination is needed if making an investment. The thinner the slice, the more accurate the data. But for a general discussion, the data here is illustrative and helpful.
If the element of a cash-flow type of investment return is important, then owning a property in a beautiful country led by a healthy tourism sector is vital. I strongly stand behind Belize, Argentina, and Costa Rica as three of the best destinations for doing just that.  
Growing economies and strong tourism have both contributed to higher prices and increased transactions throughout these jurisdictions. All three of these nations are attractive tropical locations where you can either make a smart investment or live in and start a new life of ease, relaxation, and beauty.
Belize
When it comes to offshore tropical destinations, you can't beat Belize. With many popular regions to choose from, each more wonderful than the other, you can't go wrong. Not only is it beautiful, the cost of living is also low, relative to other popular expat and retirement regions.
According to the Global Property Guide, a surge of tourism is to thank for a booming property market. In recent years, popular Belize destinations such as Placencia and Ambergris Caye have seen prices rise by double-digit figures.
In the Cayo District, property prices rose roughly 5-7% over the past five years. Belize is not new to the expat buyer game. In fact, 95% of homebuyers in Ambergris Caye, the Cayo District, and the Placencia Peninsula are foreign buyers.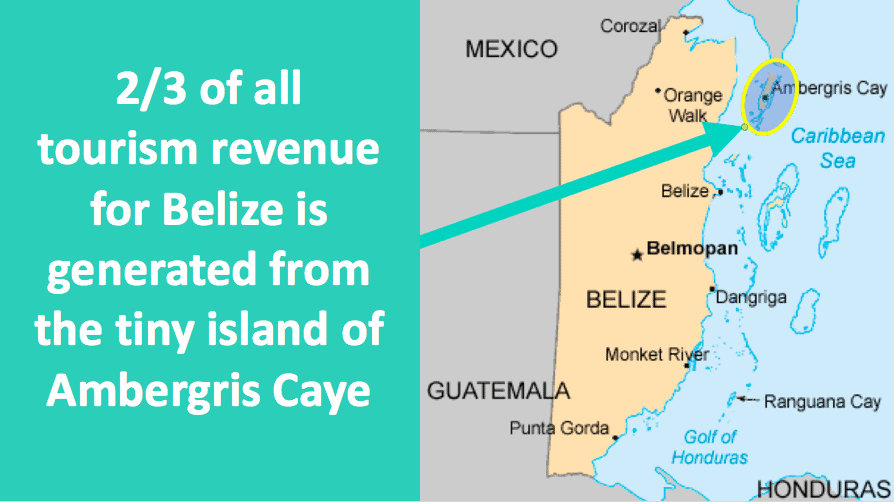 If Cash Flow is King, then Ambergris Caye is Where You Want to Be
All of this said, it is critical to remember that over 70% of all tourism revenue for the country of Belize is generated on one tiny island called Ambergris Caye.   Location. Location. Location. If cash flow is a key element of the equation for you, then owning a vacation property where the vast majority of travelers visit just makes sense, doesn't it?  
Tourism is also booming. In 2017, stay-over visitors hit 389,158 people, which was up 9.1% from the previous year. That's also the highest it has reached in decades. Then in 2018, that number went up 22.5%!
Ambergris Caye is where the most expensive homes in the country will be found. This is understandable since Ambergris is a beautiful Caribbean destination with clear water, wonderful culture, and a sizeable expat community.
A one to two-bedroom condominium sells at about $300,000-$600,000 and a three to the four-bedroom oceanfront house is around $1 million. Branded Residences in a Marriott Resort start at $399,000 and will be some of the first branded hotels on the island.   
16 Reasons Why Belize Is The Perfect Country to Move To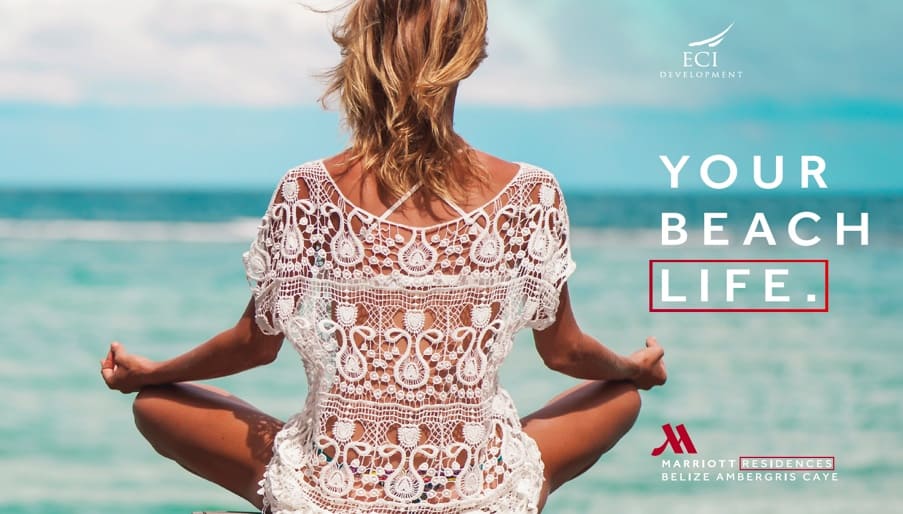 Own a Marriott Residence on Ambergris Caye
Costa Rica
People from all over the world are flocking to Costa Rica for the culture, breathtaking views, and attractive expat opportunities. In fact, 2.5 million visitors every month come to see why it's been ranked #1 on the World Happiness Index. 50,000 North Americans have even stayed to call Costa Rica their home.
Costa Rican property transactions have risen by double-digit figures over the past 5 years, according to real estate experts. The hottest place to buy property in the country is the Central Valley. This is also where the most expensive properties are.
Other popular areas where investment is increasing include Tamarindo, Playa Langosta, Playa Grande, Drake Bay, Santa Teresa and Mal Pais, Montezuma, Puerto Viejo, and Nosara and Playa Guiones.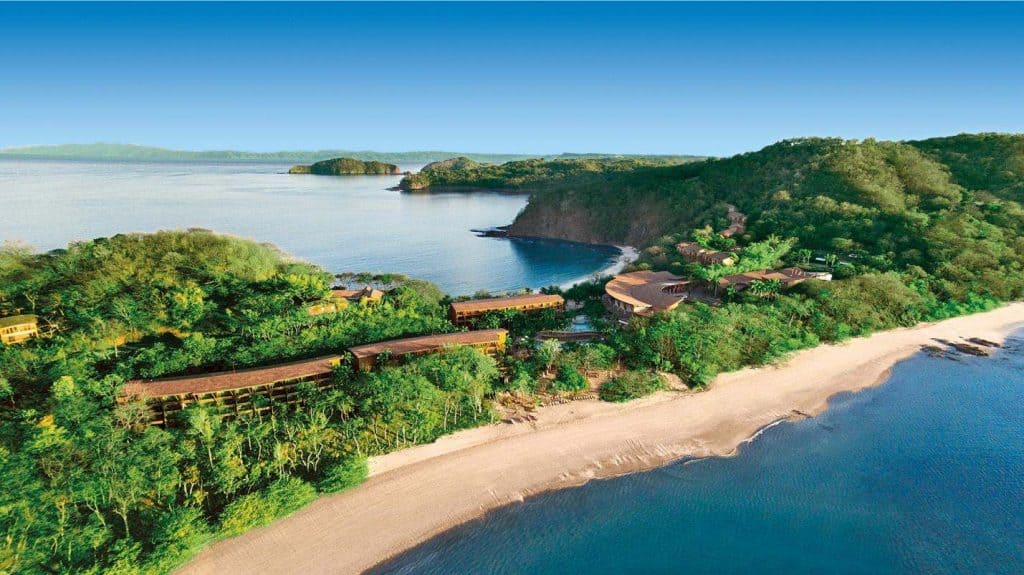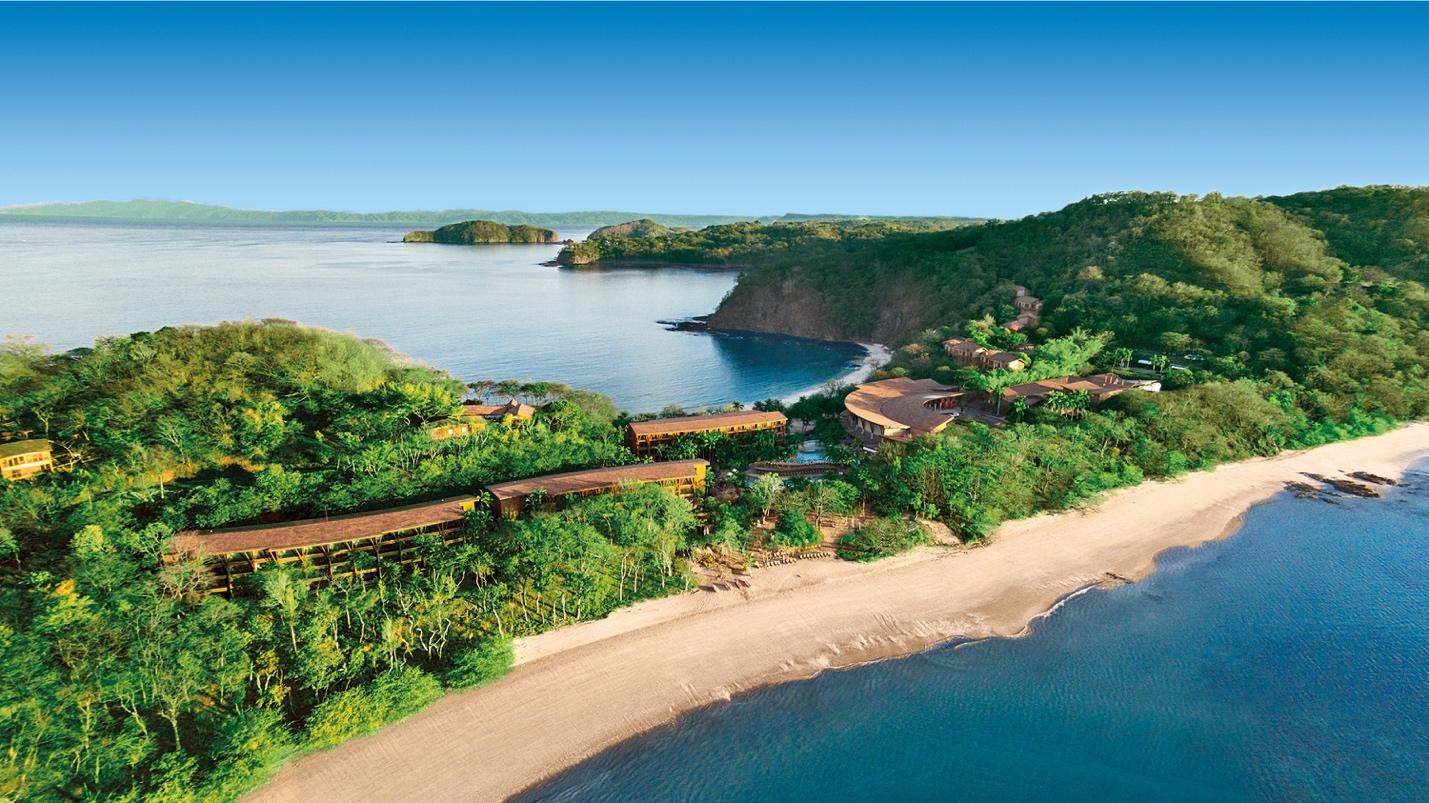 The Four Seasons Resort in Costa Rica – The Pinnacle of Tourism Development
Like many other Caribbean and Latin American destinations, there are no restrictions for foreigners looking to purchase real estate in Costa Rica. Transaction costs are around 8.75% to 14.75%.
Costa Rica has always had a vibrant tourism sector. In 2016, 2,925,128 people visited, which is a 12.8% increase from the year prior and represents nearly 30% of the country's exports. In 2017, travel and tourism directly contributed to the generation of 112,000 jobs, representing 8.8% of total employment.
Some beach areas have yet to be discovered and offer investors better value. These locations are a bit off the beaten path today, but they certainly lie in the path of progress. The Costa Rica Handbook provides excellent general information about the country.
What You Should Know Before Moving To Costa Rica
Argentina
The second-largest country in South America, Argentina, is a culturally rich country with a lot to offer. It is well known for its European influences and the capital city, Buenos Aires, is often compared to cities such as Rome and Paris. There are also sub-tropical locations in the North and the Andes mountain range.
The number of tourists in Argentina reached over 5 million in 2017. Argentina is also growing in popularity for expats, especially retirees looking for a pleasant, relaxing lifestyle.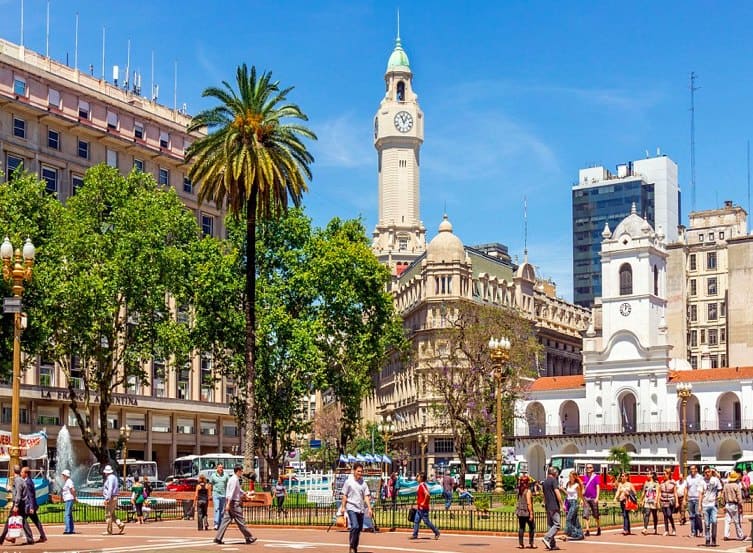 Buenos Aires – A Vibrant Capital City
Once affected by terrible inflation, Argentina's property market is now on an upswing. Transaction volumes and construction have both increased, and residential prices have increased. After GDP contraction of 2.3% in 2016, the economy expanded by 2.7% in the second quarter of 2017.
This upswing in the property market was triggered by the implementation of the Acquisition Value Unites mortgage loans. In the first eight months of 2017, the number of purchase-sale deeds rose by 44.7%.
The even better news is that foreigners face no restrictions when buying property in Argentina. Transactions costs sit around 9.93% and 11.64% of the property's value. This includes notary fees, stamp tax on property sales, and real estate agent's fees.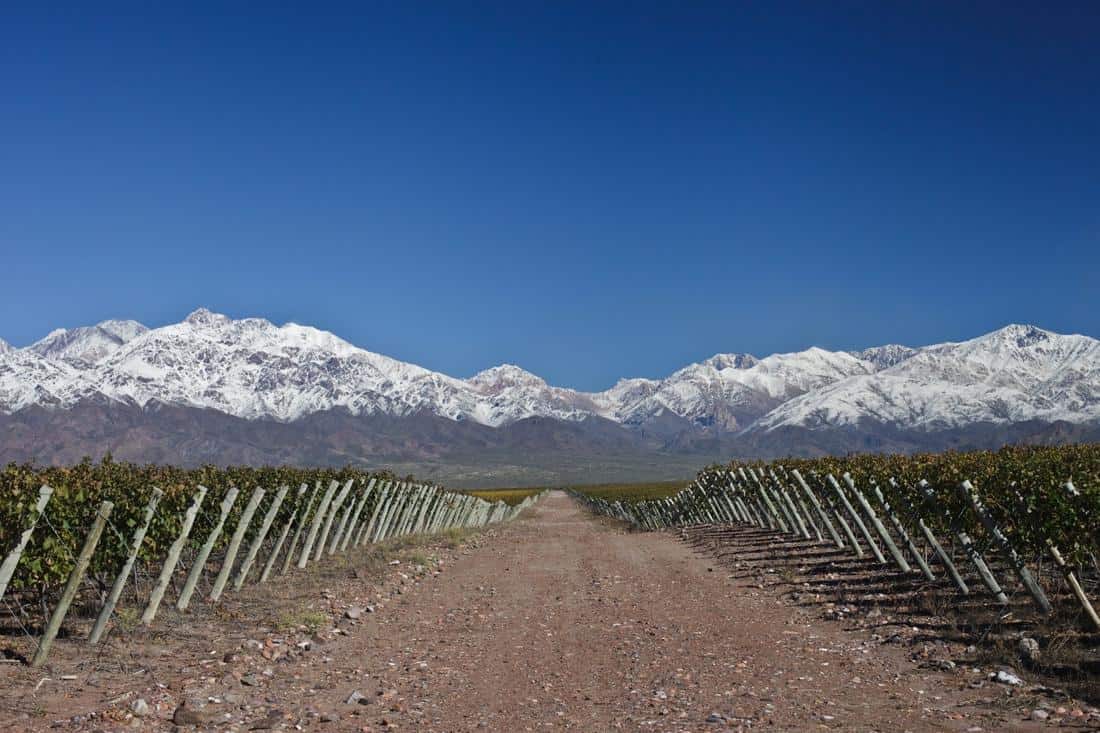 Mendoza's Uco Valley – Producing the Finest Wines in Argentina
Some of the most popular areas of Argentina for foreign buyers are the wine-growing regions, perhaps the most famous of which is Mendoza. The region is home to some of the finest grapes in the world and now numerous wineries as well.   
Historically, the region is rich in the culture of fine wines. Bodega Norton, one of Argentina's most traditional wineries was founded in 1895 and owned by the Swarovski family since 1989. More recently, the recognition of the region is growing. Viña Cobos, which belongs to Paul Hobbs, maybe America's most renowned winemaker, is located in Mendoza and now makes a spectacular single-vineyard Chardonnay with Los Arbolitos grapes.
The Guesthouse at La Morada, Serving Up Great Food and a Phenomenal View
Strategically located among the best wineries Mendoza has to offer, La Morada is a peaceful oasis to discover the delights of the renowned "Valle de Uco." This vineyard is cultivated to produce very low yields of super-premium red and white wines, specially crafted for La Morada homeowners and clubhouse visitors to enjoy.  
With villas and vineyard estates for sale, owners enjoy the breathtaking backdrop of the snow-capped Andes while nestled luxuriously amongst mature vineyards of Los Arbolitos and La Ñusta. To request the Argentina Handbook or more information on vineyard homes and estates starting at $329k.
Living in Argentina – The Home Of Tango, Steak, and Soccer
The Bottom Line
The good news is that the incredibly varied geography of Latin America can usually serve up the right solution for almost any need. There has never been a better time to jump into real estate, especially international real estate.
Central and Latin America are increasing in popularity for those looking for a new home or just a great investment. Not only do these destinations offer cultural experiences and lower costs of living, but they are also fueled by the booming tourism business.  
Here is probably the most extensive ebook on Everything You Ever Wanted To Know About Eliminating Your Taxes, Protecting Your Assets And Regaining Privacy Over Your Life And Investments. It is called The Ultimate Guide To Going Offshore.
I hope you enjoyed reading this article: A World Of Choices When Moving Overseas. If you have any questions, please contact our office HERE.
How To Establish A Business In Belize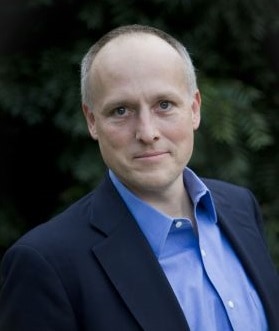 Michael K. Cobb is the CEO and co-founder of ECI Developments which has properties throughout Latin America. He speaks all over the world on international real estate and is a board member of the National Association of Realtors.


Like Our Articles?
Then make sure to check out our Bookstore... we have titles packed full of premium offshore intel. Instant Download - Print off for your private library before the government demands we take these down!