10 Things You Need To Know About Medical Treatment In Dubai
In a global study by the networking site LinkedIn,1 which tracked talent migration among its 300 million members, the United Arab Emirates (UAE) ranked as the world's most popular destination for professionals searching for work abroad, coming in first among 20 countries. Dubai, in particular, tops the wish list for American citizens looking for better jobs away from home, according to other research2. If you are considering joining the thriving community of expats who already live in Dubai, planning for your health care should be a priority. The following are ten facts you need to know.
I found this great podcast by The Expat Money Show –  Laszlo Kiss on the best European Passports
1. Public Healthcare
Dubai has one of the best public health systems in the world, offering a high standard of medical care in state-of-the art facilities. It is run by the Dubai Health Authority (DHA), which oversees both public and private healthcare, and replaces the Department of Health and Medical Services (DOHMS). The Emirate has four major government hospitals: Dubai, Rashid, Latifa, and Hatta. Each has an emergency department and offers both inpatient and outpatient services. English is commonly spoken by the staff.
2. Medical Cards
You will need a UAE health card to be able to access the services provided in medical facilities run by the government. The card is available from the DHA. You can apply for one online, or by visiting a medical center. You will need to provide your national ID number, details of your passport, and pay 320 AED ($87.12*) if you are 18 years or above; children under 10 pay 120 AED ($32.66*).3 It is a good idea to apply for a health card even if you have health insurance, because your policy may not cover you for certain treatments.
3. Private Healthcare
Although the quality of care in public hospitals and medical centers is generally very good, many expats use private healthcare. If you have health insurance, you can choose from a wide network of facilities. More than 130 can be found in Dubai Healthcare City (DHCC) alone, a modern complex offering advanced private health care across 150 different medical specialties.4 The Emirate also has a large private health center specifically for children (KidFIRST), including those with learning difficulties or disabilities.
4. Health Insurance
Between 2014 and 2016, the DHA introduced a law that mandates health insurance coverage for all Dubai residents. According to the new legislation, companies must provide their employees with a health insurance plan that includes at least a basic level of cover, as specified by the government.5 However, they are not required to pay the cost of health insurance for their employees' dependants. Expat workers may therefore need to arrange protection for family members and any domestic workers (e.g. nannies, maids, cooks, and drivers) they may have. There is more information on compulsory medical insurance on the Insurance System for Advancing Healthcare in Dubai (ISAHD) website.6
5. Primary Care
There are no dedicated general practitioner (GP) surgeries in Dubai. So, for non-urgent medical care, you will need to visit a family doctor in a public or private hospital or medical center. These provide general outpatient consultations for both adults and children, as well as a wide range of other basic services, including vaccinations and gynecology and antenatal clinics. If your child is unwell, they will usually see you even without an appointment.
6. Specialist Care
In Dubai, you don't need a referral from a family doctor to see a specialist.  You can choose one yourself at a public or private clinic. There are online services that can help you find specialists and make appointments at no cost. You may, however, want to consider seeing a family doctor anyway. He or she will be able to recommend the best specialist for your specific medical conditions and needs.
7. Emergency Care
Public hospitals provide free emergency treatment to everyone. If you don't have a health card, they will issue you with a provisional one when you arrive at the emergency department. Since the introduction of compulsory health insurance for all residents, Al Baraha Hospital also accepts health insurance cards and bills insurance companies for emergency services.7 The system is currently being implemented across the Emirate. From 2017, all public hospitals will accept health insurance cards.8
Most medical emergencies are dealt with at Rashid Hospital. Private facilities also provide emergency treatment, but this can be quite expensive without comprehensive health insurance. Should you need a doctor or paramedic for a home emergency, the Government of Dubai recommends calling 800-DOCTOR (800-362867), which is run by a private company.9
8. Maternity Services
If you are an expecting mother, you should register with a hospital of your choice as soon as possible, and not later than the seventh month of pregnancy. Arguably one of the best government facilities specializing in maternity and children's care is Latifa Hospital. You can also choose to register with one of the many private clinics available in the Emirate. For a public hospital, you will need a valid health card, passports for you and your husband, and your marriage certificate (you must be legally married to give birth in Dubai). A package including 12 visits plus routine tests costs 2,500 AED ($680.61*).10 For more information, visit the Government of Dubai's website.
9. Dental Care
Dental care is very expensive in Dubai, so much so that some expats travel to their own country in order to receive treatment. If this is not an option for you, dental insurance is a good alternative, as it may help you cover some of the costs. You can easily find a dentist who provides good quality treatments through personal recommendations, online searches, and telephone directories. Otherwise, it's worth considering private medical insurance that offers dental coverage.
FREE GUIDE! Get Essential Information on Protecting Your Assets
18 STEPS TO IMPLEMENTING YOUR PLAN B
10. Medicines
There are plenty of pharmacies in Dubai where you can find both over-the-counter and prescription medications. Many are open 24 hours a day. However, the Emirate, like the rest of the UAE, has very stringent laws regarding pharmaceuticals and considers certain medications controlled substances. So, you may need a prescription for medications that are normally available over the counter in other countries. And you may not be able to buy or bring into the Emirate other medicines. A list of these medications has been published by the government's Ministry of Health.
Disclaimer: The information included in this article is provided for information purposes only and it is not intended to constitute professional advice or replace consultation with a qualified medical practitioner.
For more information on moving overseas, please check out The Expat Money Show with Mikkel Thorup 
Please visit Amazon to purchase Mikkel's #1 Best-Selling book Expat Secrets. and follow Mikkel Thorup on Twitter @ThorupMikkel  
I hope you enjoyed reading this article: 10 Things You Need To Know About Medical Treatment In Dubai. If you have any questions, please contact our office HERE.
I've included some great articles for you to read, enjoy!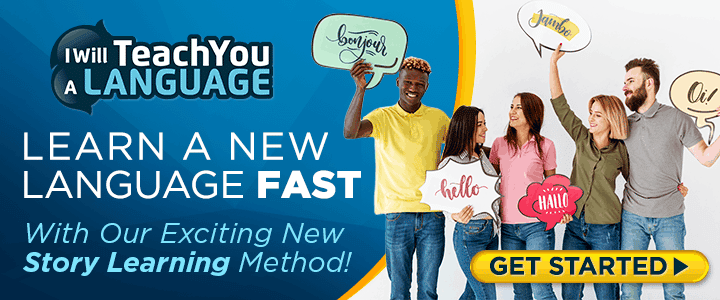 20 Reasons Not To Move To Dubai (In No Particular Order)
UAE. Visa Information, Travel Restrictions, And Other Important Things To Know
Top 5 Places To Experience In Dubai
Why Dubai Is One Of The Best Offshore Havens
Sohan Murthy (LinkedIn),

The top 20 countries where professionals are moving for work based on LinkedIn data

, August 2015.

Arabian Business,

Dubai named as top overseas destination for US job seekers

, July 2015.

Dubai Health Authority (DHA),

Issuing health cards

, February 2016.

Dubai Healthcare City (DHCC),

Dubai Healthcare City clinical communit

y, 2014.

Dubai Health Authority (DHA),

Health insurance law of Dubai

, July 2015.

Insurance System for Advancing Healthcare in Dubai (ISAHD),

Frequently asked questions

, 2014.

The National/UAE,

All health insurance cards to be accepted by federal hospitals in 2017

, July 14, 2016.

The National/UAE,

All health insurance cards to be accepted by federal hospitals in 2017

, July 14, 2016.

Government of Dubai,

What you should do in a medical emergency

, July 2015.

Government of Dubai,

Register at Dubai Government hospital for your baby's delivery

, March 2013.
*Based on September 2016 exchange rates.

Like Our Articles?
Then make sure to check out our Bookstore... we have titles packed full of premium offshore intel. Instant Download - Print off for your private library before the government demands we take these down!