The China Crypto Chronicles, Part 1
Adventures of a Bitcoin Bon Vivantin the (Just About Everything is) Forbidden Kingdom
This article was published in the Escape Artist Weekly Newsletter on May 01, 2019. If you would like to subscribe to the newsletter, please click here. 
This week we bring back Michael McGillicuddy to kick off a 3-part series on Cryptocurrency in China. Michael lived in China for a couple years, where he became a celebrity introducing Bitcoin and other cryptos to the marketplace. His seminars became a hit with citizens and expats alike as the markets soared. But even as they came back to earth, the crowds stayed on, understanding the significance of the blockchain and its transformative power in the marketplace.
An article I wrote last year about the impact of blockchain in real estate carries a similar message. The technology behind crypto is a paradigm shift. Crypto is here to stay. Just like how the automobile killed the horse and buggy, crypto is sure to kill some business models in our world, too. We are wise to try and peer into that future and understand what is likely to disappear. But are savvy to try and understand, also, what is likely to be enhanced so that we can put ourselves in the path of progress and profit from this knowledge.
Michael shares insights about crypto against the backdrop of a country with 1.4 billion people, a society modernizing at lightning speeds, and, yet, a society radically different from the West in terms of culture, politics, and heritage. Seeing the crypto story played out against this backdrop sheds a new light on what we thought we knew. It lets us view crypto from a new angle. We gain a new perspective on what it is and where it may go. Knowledge is power.   
Take it away, Michael.
The China Crypto Chronicles, Part 1:
Adventures of a Bitcoin Bon Vivant
in the
(

Just About Everything is

)

Forbidden Kingdom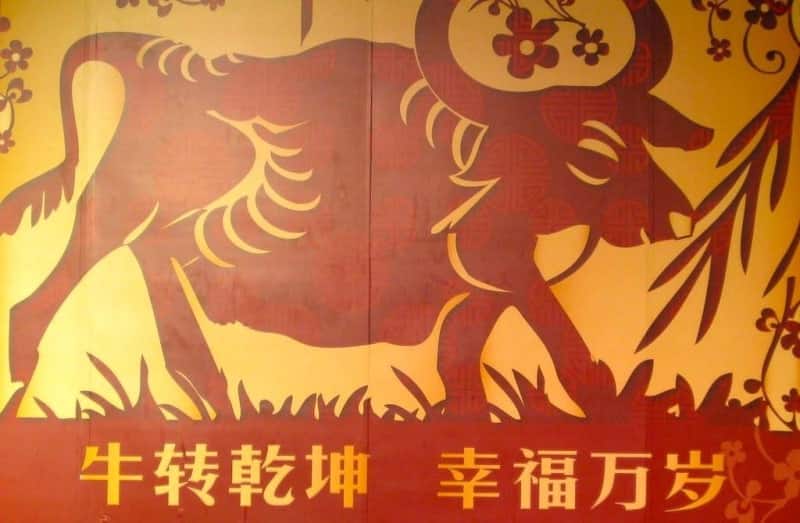 The good guys at Escape Artist just commissioned me for a three-part series. Lucky you.
Our topics?

Cryptocurrency and China

.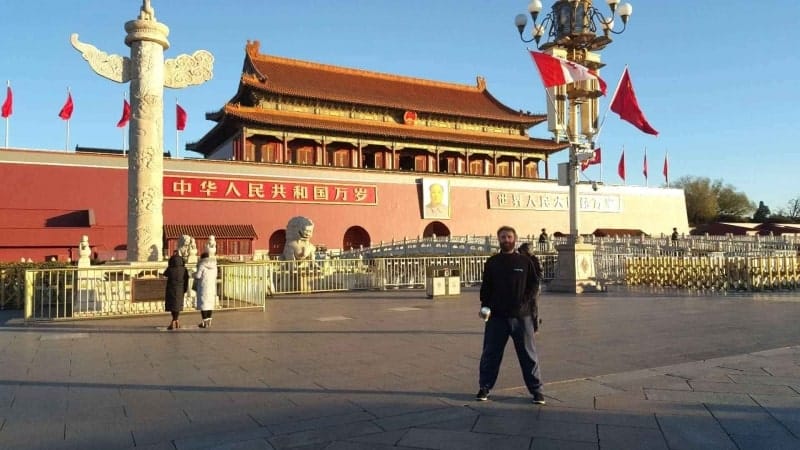 For those who didn't read my last article, my name is Michael McGillicuddy. From 2014 to 2018 I lived in China: Shenzhen and Xiamen.
My mission is to live in a free society. That means raising my own consciousness and the world's consciousness to a level where most clamor for their freedom rather than their enslavement.
One way to do that is to help people understand how central banks rob them. Then, hopefully, inspire those people to have enough self-respect to do something about it.
It's not the kind of job you take if you're looking for a soft one.
To do that, during my last year and a half in China, I focused my attention on cryptocurrency. Read on and find out my…(cue gong)
Bitcoin Experiences in China
It started in the summer of 2017. The bull market was in its beginning stages and astute investors were looking to jump in. I helped an acquaintance and her boyfriend understand how to do simple things like open a bitcoin wallet, register for an exchange, send crypto around, etc.
Experience the Insider community that takes your international lifestyle to the next level. Download your FREE guide
"18 Steps to Implementing Your Plan B" instantly!
I had only learned those things a few months before, educating myself at the University of YouTube.
I began writing a book. With my little sisters and mom as the target audience, I wrote a very simple and user-friendly Bitcoin Startup Guide explaining what I would teach in person.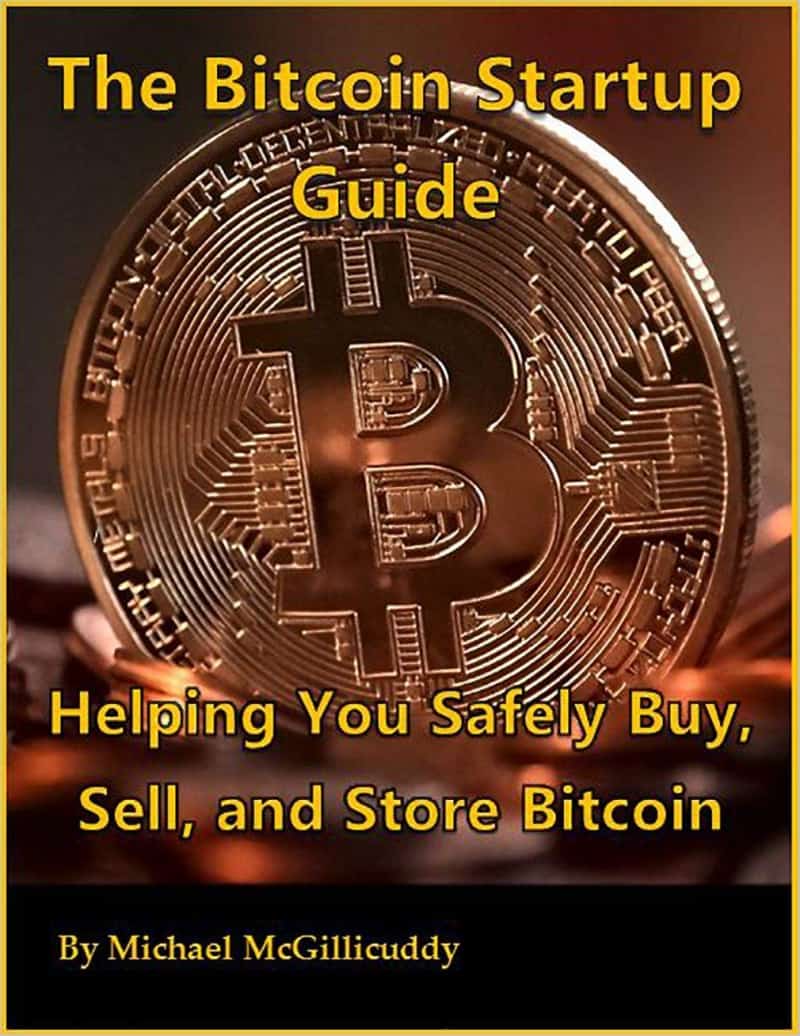 I enjoyed teaching people face to face. Why not scale it up?
I envisioned a party.
Teams of people collaborating to help one another open a new wallet, send a bit of crypto around, and do all the things necessary to become comfortable with bitcoin.
I called it the Bitcoin Startup Party.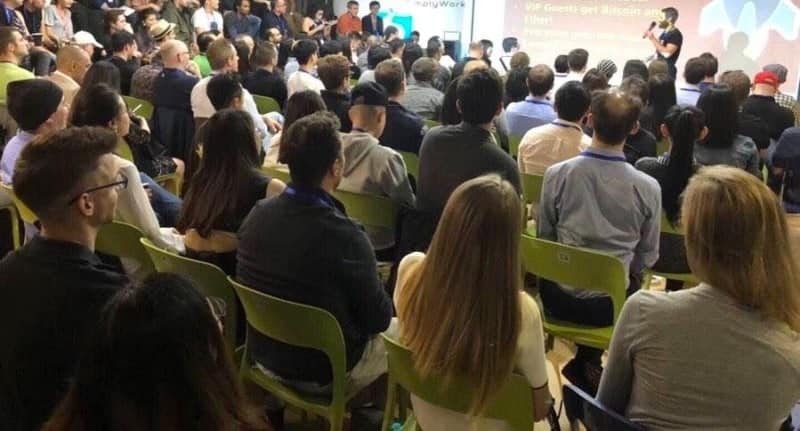 I advertised it at a local Shenzhen meetup. The theme was cryptocurrencies, and the place was packed.
I made my pitch in English and then in extremely garbled but rapid-fire Chinese. Hey, it made sense to me! Luckily, most of the other foreigners didn't know the difference and complimented me on my "amazing" Chinese.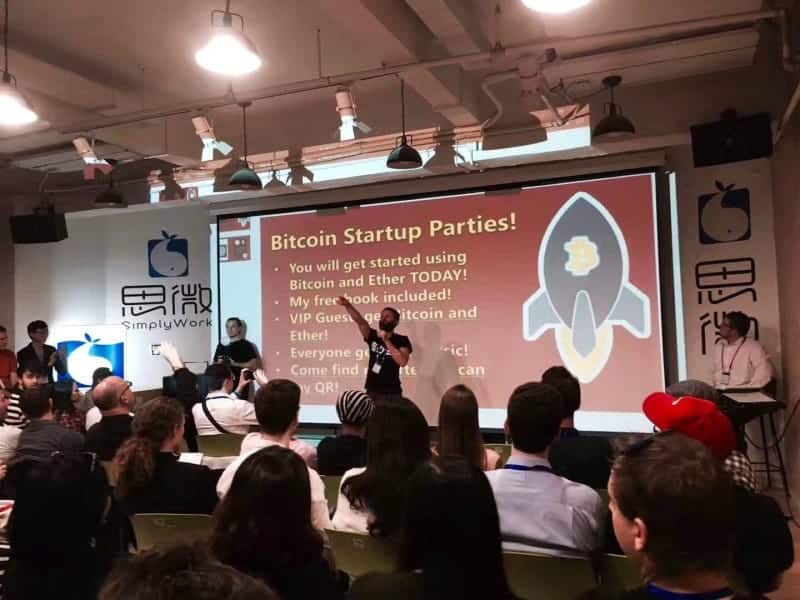 What was "amazing" to me was that it worked! Two weeks later, I had 15 people in the room – they had paid decent money and were ready and eager to learn how to use Bitcoin and Ethereum from me.
Who was I? Just a self-taught audacious guy who believed in himself. Talk about Think and Grow Rich.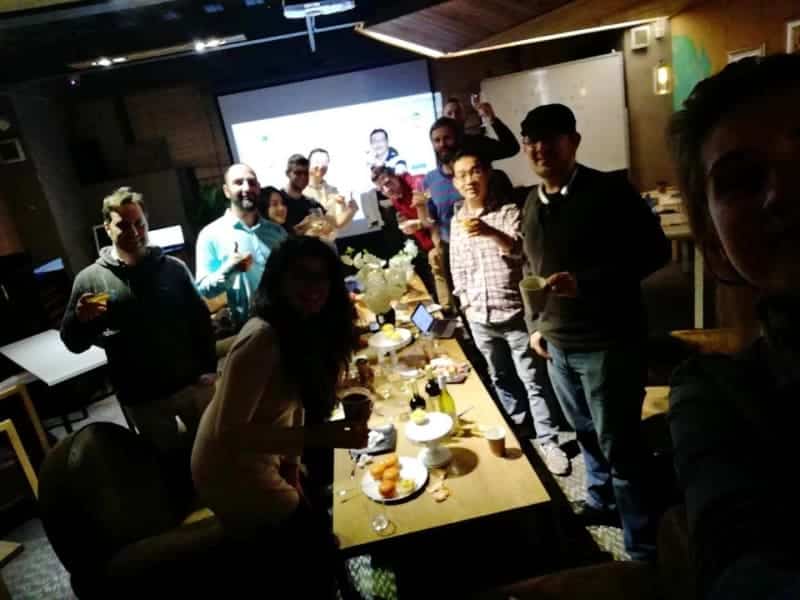 This first party caught the absolute top of the bubble. I think bitcoin hit $19,990 on that day and began free falling. Yet the train rolled on. I hosted a second party and then a "Crypto Masterclass."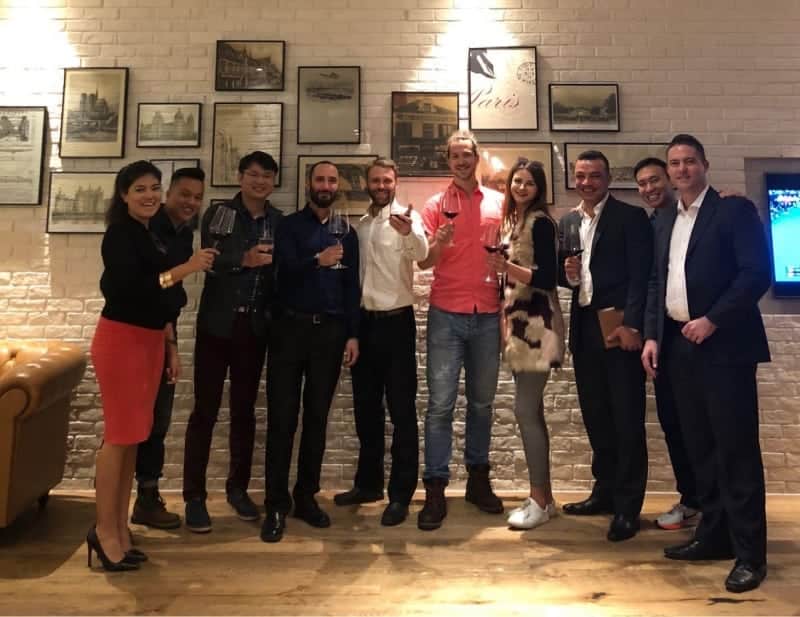 I began offering my thoughts to a few well-to-do Chinese about which cryptocurrencies I thought were a good buy and which to avoid.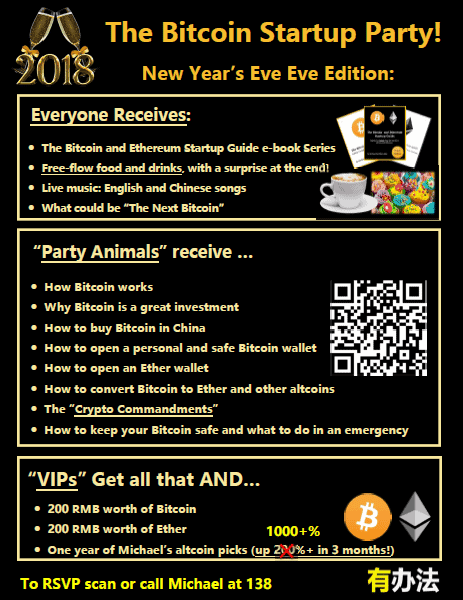 Then I attended Anarchapulco 2018 and came back a changed man. The talks, especially Mark Passio's, led me to the conclusion that our problems here stem not from political or financial defects, but spiritual ones.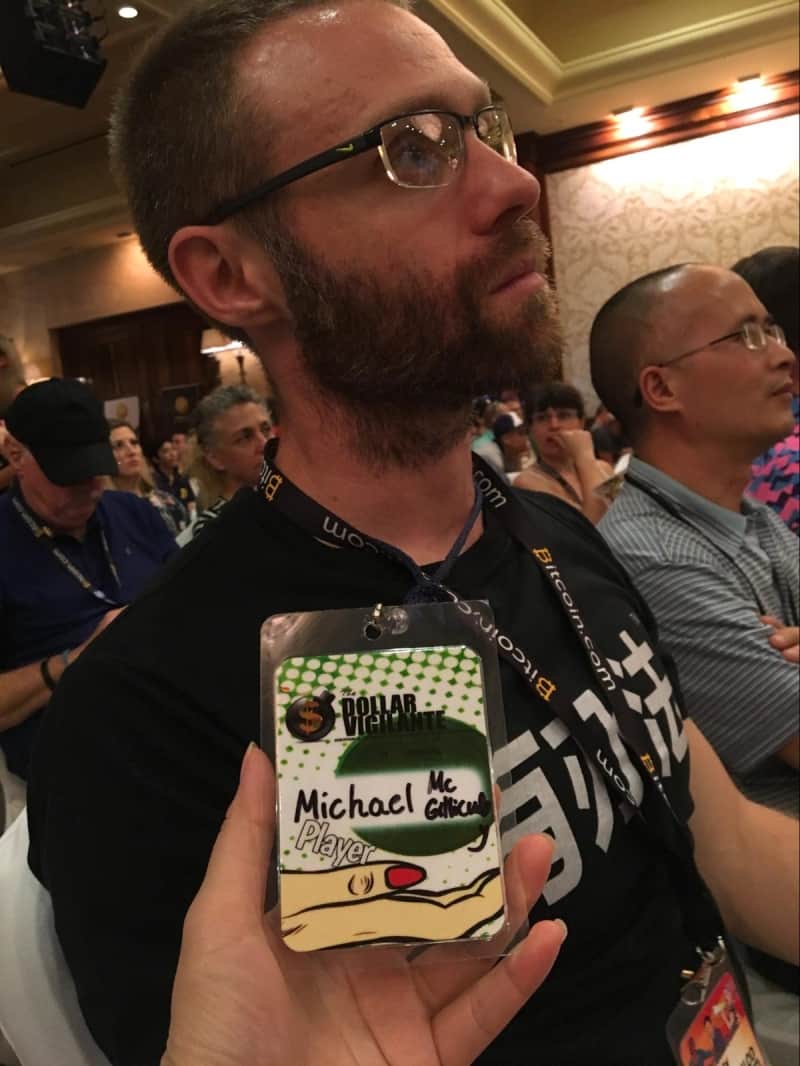 Cryptocurrencies themselves will not be what frees humanity. Though they could buy us enough time to learn right from wrong and let humanity remove its self-imposed chains. That's what I believe.
Returning to China, I brought that message with me. My new message resonated with many businesspeople at Global From Asia's 2018 Cross Border Summit in Shenzhen.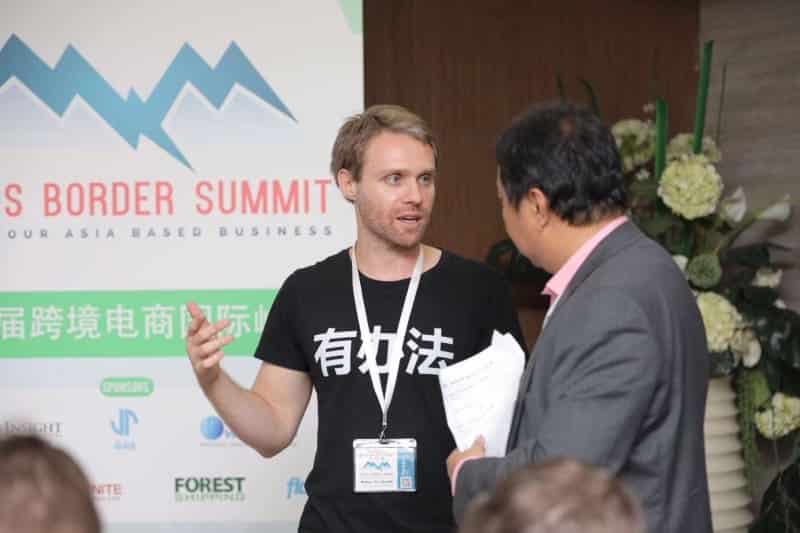 Even so, not many have yet taken action to achieve their own freedom using cryptocurrencies or other means.
Who Embraced Bitcoin in China?
In the professional community of Shenzhen, cryptocurrency was all the rage during the second half of 2017.
However, most people on the street had never heard of it. Taxi drivers, acquaintances, and "normal" people had no idea what it was.
That didn't stop me from spreading the news. I enjoyed letting my neighbors know the latest Bitcoin prices.
"杰西,比特币价格今天十三万多。Jessie, today bitcoin hit 130,000 RMB."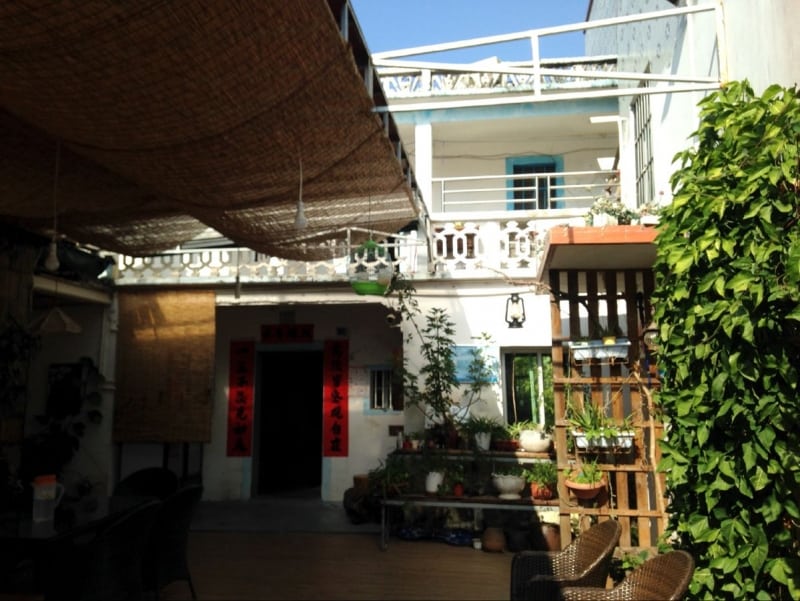 Next door was a traditional stockbroker. After he told me that bitcoin was "a bubble," I especially liked reading him the news. "Bitcoin's up 500%! How's the Chinese stock market doing these days?"
What About at the Parties?
There was a mix of foreigners and Chinese. I had people from the U.S., South America, Europe, and China. A few brave women entered the bitcoin arena, but it was mostly men.
There were a few characters. Frank (name changed) had a local company building custom-made blockchains for clients. He introduced himself to me by telling me he could make the Michael Coin. He also shook my head harder than anyone has in years!
An architect of Macau's famous casinos was in attendance, as was one eleven-year-old boy, who was well on his way to becoming a cryptocurrency expert.
Besides the party guests, most bitcoin investors in China made their decisions based on a friend's tip. They usually bought high and sold low. Many invested in Ripple and EOS.
My Takeaways
Apart from maybe one person, all of the investors I met (Chinese and expat) were only interested in cryptocurrency for "the gains." They could care less about how cryptocurrencies originated as a response to the last financial crisis and the tyranny of central banks.
Forget all that. To them, it was: What coins should I invest in???
I hope that will change in the future. Perhaps it was different in other parts of the world.
There was a scene, perfectly apropos of the relative fortunes in China and the United States.
I returned home to Phoenix in January 2018, with the intention of hosting a Phoenix edition of the Bitcoin Startup Party.
But there was no interest in my circles. None. And it was free!
I held a small gathering at a downtown bar and restaurant. Seven people showed up. Five of them were family members.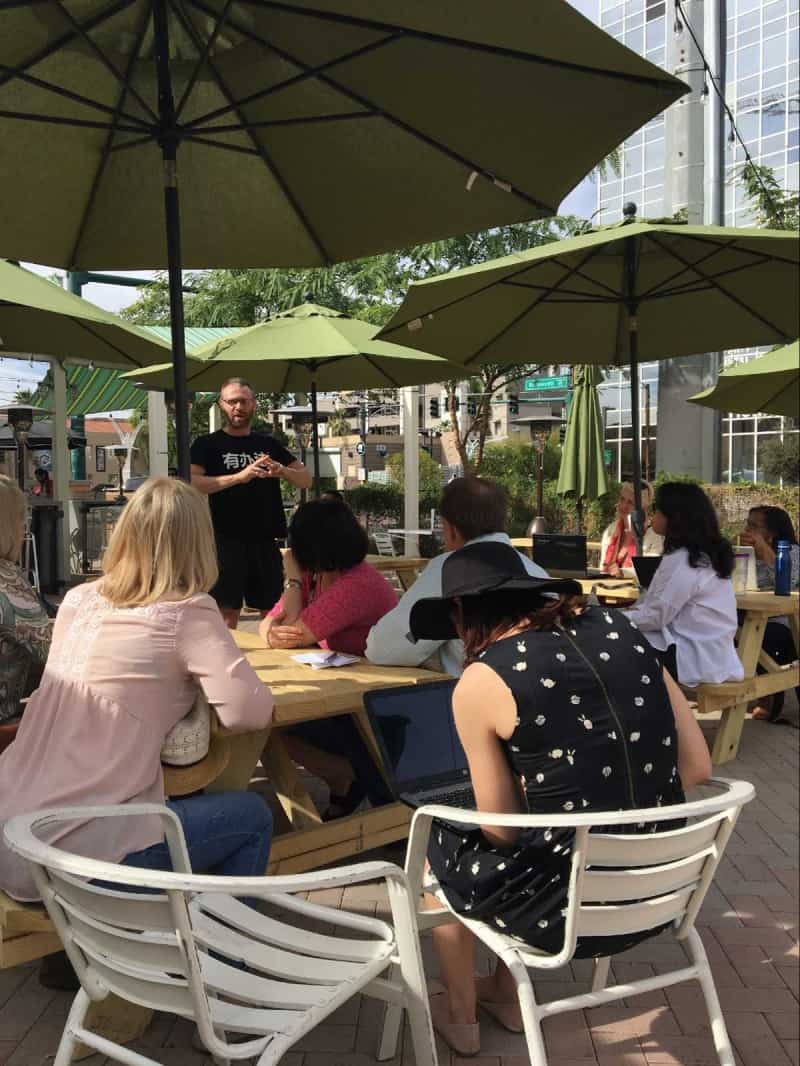 During the event, a crowd of about thirty people arrived, mostly young people in their 20s and 30s. What were they doing? Drinking, heavily while dressed up in pink tutus, fluorescent body paint, and hardly any clothes. My Chinese girlfriend was disgusted and asked why they were doing that.
I didn't have a good answer.
Five times as many Americans preferred frivolity to education.
What were Chinese of the same age doing then? Maybe not learning about bitcoin, but definitely not that. That is one of the reasons you see unbelievable growth in China and stagnation in the United States.
Priorities, people!
I hope you enjoyed this article. Stay tuned next week for Part 2 on my RMB to bitcoin to U.S. dollars to RMB arbitrage plan, and Part 3 on the Good, Bad, and Ugly ICOs I saw in China.
---
Michael, thank you for the insights and observations about the crypto space in China. Your pictures and story about living in China complete the image. We'll be bringing you back for parts 2 and 3 over the next several weeks. Our readers look forward to deeper understandings about crypto and how it will shape our world in the years to come.
This article was published in the Escape Artist Weekly Newsletter on May 01, 2019. If you would like to subscribe to the newsletter, please click here.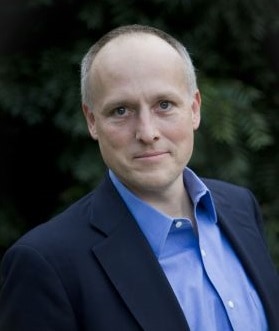 Michael K. Cobb is the CEO and co-founder of ECI Developments which has properties throughout Latin America. He speaks all over the world on international real estate and is a board member of the National Association of Realtors.