Save Yourself the Agony of Navigating Visa Requirements in Portugal
The D7 Visa is quickly becoming the most popular visa in Portugal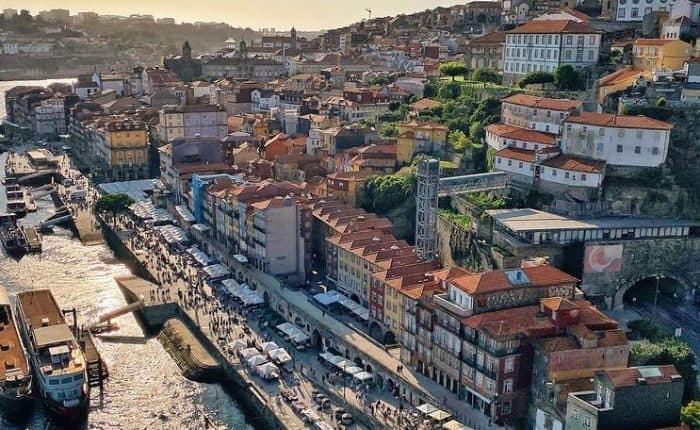 Understanding Portugal's many visa programs can be as confusing as trying to solve a Rubik's Cube. Right when you think you've almost got it, a wrong twist complicates the puzzle.
If you're considering moving to Portugal, read on as there are numerous types of visas available. As of late, the D7 visa has been getting a lot of attention. Let's look at the D7 visa so you can decide if this option might be right for you. But first, a brief look at other Portuguese visas and navigation the Visa Requirements in Portugal.
An Overview of other Portuguese Visas
Keep in mind any visa labeled with a D is going to be a residency visa.
D1 – A work visa.
D2 – The D2 has two types. It can be the entrepreneur visa, or it can be the independent worker visa. This is a good visa for someone who does independent work for different entities. Think artists, people from IT—they can apply for a D2 visa.
D3 – Highly qualified worker visa. This visa is for tech people going to work for tech companies in Portugal. For this visa, you need to have an invitation letter from a company in Portugal.
D4 – A study visa for exchange students, internships, volunteer work and research.
D5 – College study visa.
D6 – Regrouping family visa.
D7 – Visa for income holders or retirees.
Golden Visa – It is not a visa but a resident permit. This permit requires purchasing property in Portugal at designated amounts. Rules will be changing in January 2022, so stay tuned for updates.
Experience the Insider community that takes your international lifestyle to the next level. Download your FREE guide
"18 Steps to Implementing Your Plan B" instantly!
What is Portugal's D7 Visa?
The most common reason people go to Portugal with a D7 visa is to live in Portugal. They also want the freedom to travel in the EU. The D7 is a good option if you are considering permanent residency or Portuguese citizenship after five years.
Another big allure to the D7 visa is there is no minimum investment required like the Golden Visa; however, you will need to have a residential address in Portugal. This address can either be a long-term lease or a property you have purchased. A huge bonus is no minimum pricing is required on the property you buy—excellent flexibility for someone on a budget.
If you can support yourself financially, then the D7 visa will be a good option for you. Sources of income can include savings, properties, remote work, or your own business.
If you have specific criminal convictions, you cannot apply for the D7. If you had a misspent youth, it is time to see if you can get a pardon for your past.
Process of Getting a D7
Your first step: Set up a consultation with a migration company so they know your motives, family situation, and type of work. It takes time. Be patient and get it right.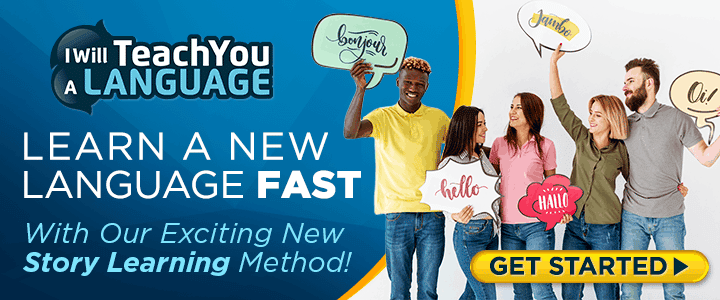 I have heard time and again from expats, and not just expats in Portugal, that working with a professional is essential in making the process as painless as possible. As much as we complain about our bureaucratic processes in North America, it is even slower and more cumbersome in other countries.
Get a NIF (pronounced neef) when you are sure you want to move to Portugal. A NIF is a nine-digit tax identification number used for making any transaction in Portugal. It is mandatory to have a NIF because the government wants to make sure you genuinely want to move to Portugal. Getting a NIF shows your commitment to living in the country. Governments want to make sure you pay taxes. They never forget the tax. NIFs do not expire.
You will need documents about your income source. You will have to open a bank account and make a deposit. You will need to provide your rental agreements to show proof of accommodation.
Statements will be prepared by your migration specialist for the Portuguese authorities according to the law and the D7 requirements. Note that D7 requirements can change from consulate to consulate. Although the law is the same, consulates make their own laws. Everyone being the same would be too easy.
Focus on doing an excellent job rather than a quick job. Manage your expectations appropriately. And of course, government bureaucracy has slowed down due to the pandemic.
Opening a Bank Account
Banks will need you to explain your motives as to why you are applying for a residency visa to open a bank account as a non-resident of Portugal. It can take 2-3 days to set up a bank account. Remember: This is Portugal. Everything is slower there. Once you arrive, you will understand. Consider this experience as your training wheels to break yourself into the laidback European lifestyle. Likely, part of the reason for choosing Portugal is to have some peace, time to relax, and have a nice retirement. No better time to acclimate to the culture than the present.
It is mandatory to put money into a Portuguese bank account with a minimum amount required, which is 12 times the Portuguese minimum wage at €8,000. Cases vary and rules change. Hire a professional to direct you on the funds required to open your account.
Proof of Accommodation
You will need to show a 1-year or 6-month lease agreement in Portugal. Airbnb used to be acceptable, but this is no longer the case. A 6-month lease is a challenge because landlords in Portugal rarely accept 6-month leases. Naturally, landlords want a 1-year lease.
Proof of Income
The D7 is designed for those who have a good amount of savings, pensions, and passive income—such as rentals from properties, interests, or profits from companies. Passive income and savings will need to be combined. The government wants to see you have a monthly source of income.
If you don't have passive income but you have a contract showing you work remotely, or you are an entrepreneur and you want to start up a company in Portugal, then you would go to the D2 visa.
The D7 is an easier process than the D2, as it is less bureaucratic. According to taxation, the D7 is better than the D2 because the D2 requires you to pay taxes on your income in Portugal. Contact your migration specialist and tax accountant for assistance on taxes and living in a foreign country.
Income from a non-Portuguese company can qualify as passive income. It is good to show the consulate you can keep your job remotely.
Other Benefits of the D7 Visa
The D7 allows you to live in Portugal with access to healthcare and education plus the law and legal system provided by the state. The D7 also grants you the ability to work as an independent professional. Let's not forget access to travel within the Schengen Area. Your family will be able to join you once you have the D7. Of course, specific conditions apply.
If you are not planning to apply for citizenship, you do not have to speak Portuguese to qualify for the D7 visa. The language requirement only applies if you intend to obtain citizenship in Portugal.
A residency visa will allow you into Portugal even when travel restrictions are on.
Odds and Sods
You cannot apply for a visa while visiting Portugal. The only entities with power to give visas are the consulates. There are no Portuguese consulates in Portugal.
You can go to Portugal as a visitor for 90 days, which you can extend for another 90 days—a great option to explore if you want to get a good feel for the country.
Dependents can apply on their parent's D7 visa if they are under 25 and are studying. Both the age requirement and the study requirement are needed to qualify for being a dependent.
The validity of the D7 visa varies by consulate. Some consulates will issue the visa without asking anything and the visa will start the day they stamp the paperwork. Other consulates will look at the accommodation date of occupancy and use that date for the visa. Some consulates are flexible and will ask, "When do you want to go to Portugal?" Then you say, "I am thinking about going in February." They will put February 1st as the date. There is more flexibility with friendly consulates.
Clear as mud? Hire a professional to guide you along the winding path.
Destination: Portugal
Expect the process from the first consultation with a migration company to the time you have the visa ready to be 3-4 months. Then once the visa is there, you must be ready to wait for another 2-3 months. The visa is granted and then you go to Portugal. You will wait another 3 months for your resident visa appointment. Anticipate the entire process to take about a year. In the meantime check out the 5 best places to live in Portugal or why you might want to retire in Portugal.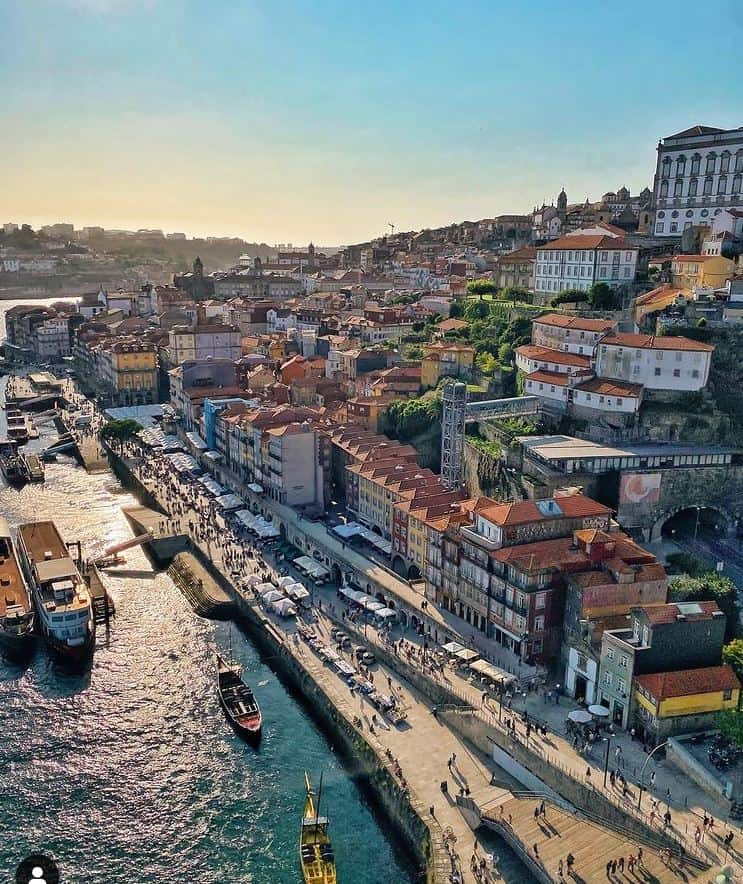 Education and expat travel are inextricably linked. Simply by visiting our offshore services you and your family are well on your way to freedom—that is inspirational.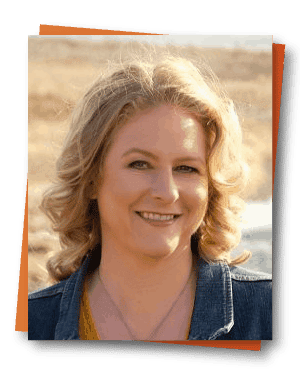 Charlotte Tweed is an adventurous soul with a goal to take you on a journey where you don't just visit—you live it. Graduating with a Travel and Tourism Honours diploma, Charlotte began her expat journey on June 15, 2021. After travelling through multiple countries, Charlotte now calls Mexico home. Reading, writing, and researching the best expat destinations in the world are how she fills her days. As a published author, her mission is to transform your life with expat travel—one destination, one adventure, one story at a time.


Like Our Articles?
Then make sure to check out our Bookstore... we have titles packed full of premium offshore intel. Instant Download - Print off for your private library before the government demands we take these down!