Moving Abroad to Portugal… Complete!
It may have taken two months, but at last, all of the headache logistics of moving have passed.
Having never visited Lisbon before moving here was definitely a risky move, but the city truly is everything I imagined. I may have underestimated the complexity of getting here and being a legal taxpaying resident, but my predictions about the city itself were on the money.
The one major point that cannot be picked up easily through research is the real estate market here.
Finding an apartment here is not easy, even for locals. No sugarcoating here.
On top of that, prices are rapidly increasing each year, which is expected in a city like this where tourism is increasing each year. The problem in Lisbon is supply.
A large percentage of apartments within Lisbon proper are rented out to tourists through Airbnb. So this already takes a large chunk of the supply of long term rentals. On top of that, you don't see any skyscraper residential buildings here. No modern apartment complexes that have 100+ units. This is part of the charm of Lisbon, but it puts immense pressure on the rental market.
Instead of tearing down old real estate and constructing new buildings that are 2 or 3 times are tall, buildings just get renovated. This keeps the supply of apartments at the same level, while the demand increases. Thus, driving your prices up.
You can find your modern apartment complexes outside of the main hustle of Lisbon, but if you want to be able to walk to anything you need, living in Lisbon proper is key.
Finding an ideal apartment will be a waiting game. Once you do find the perfect place, you are still not guaranteed to lock up a lease. You need to put an offer in and wait to hear back. Not being a local, you have a higher chance of being rejected. Which is just the nature of landlords here. Nothing you can really do about it. You can incentivize the landlord by paying multiple months upfront and committing to 2-3 years. Still no guarantee.
The first apartment that I saw here and liked, I offered 4 months of rent upfront and was still rejected because I was not Portuguese. I was not told that this was the specific reason, but the realtor I was working with implied so.
It's unfortunate that real estate market here is so hard to break into, but it's part of the growing pains of a booming city.
Other than that, this is a dream European city…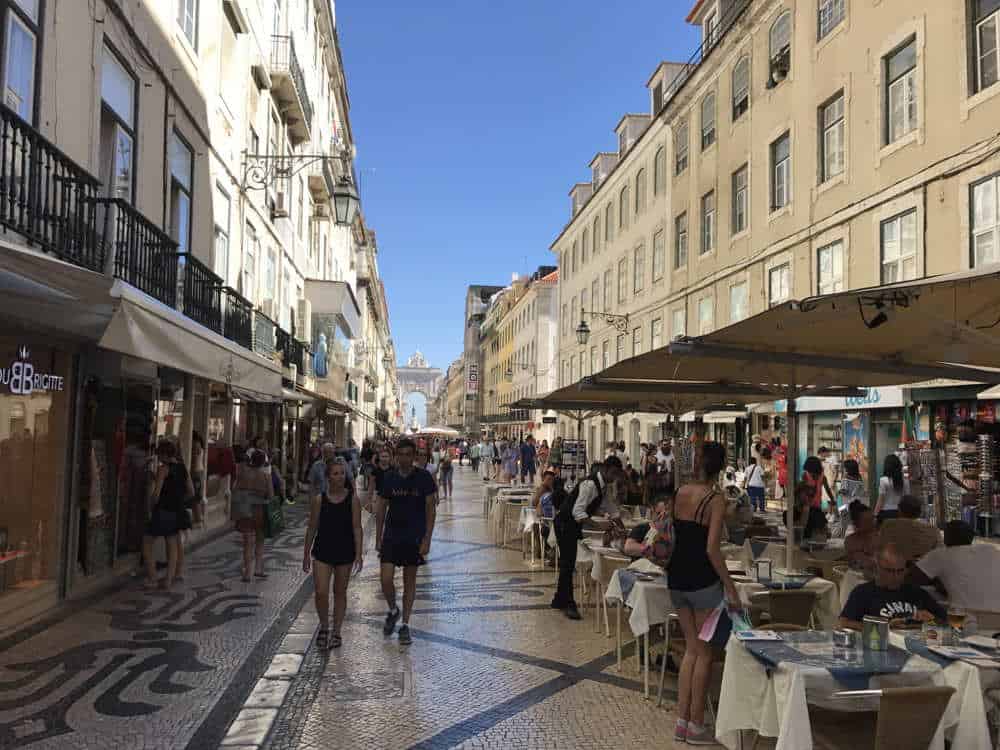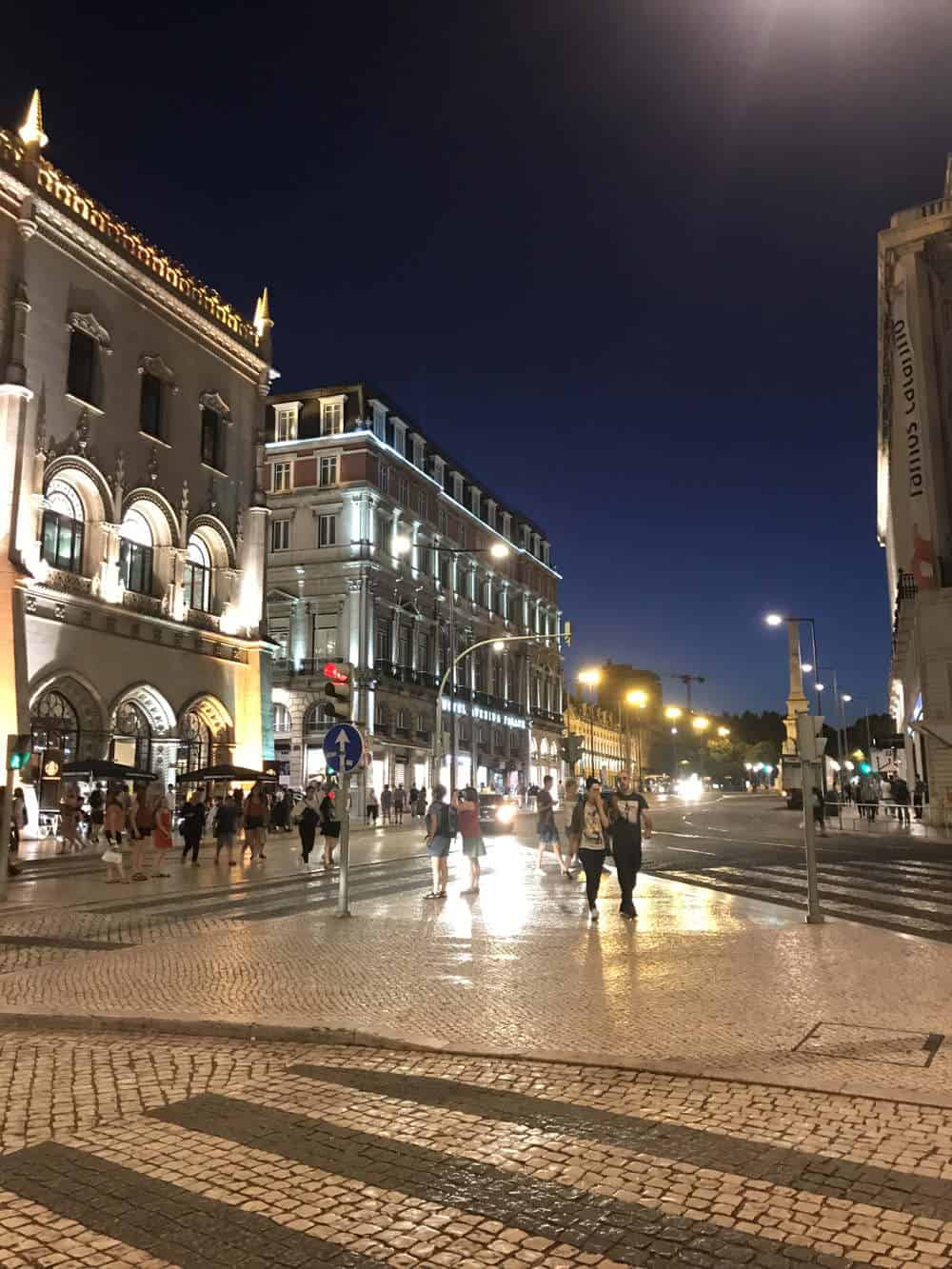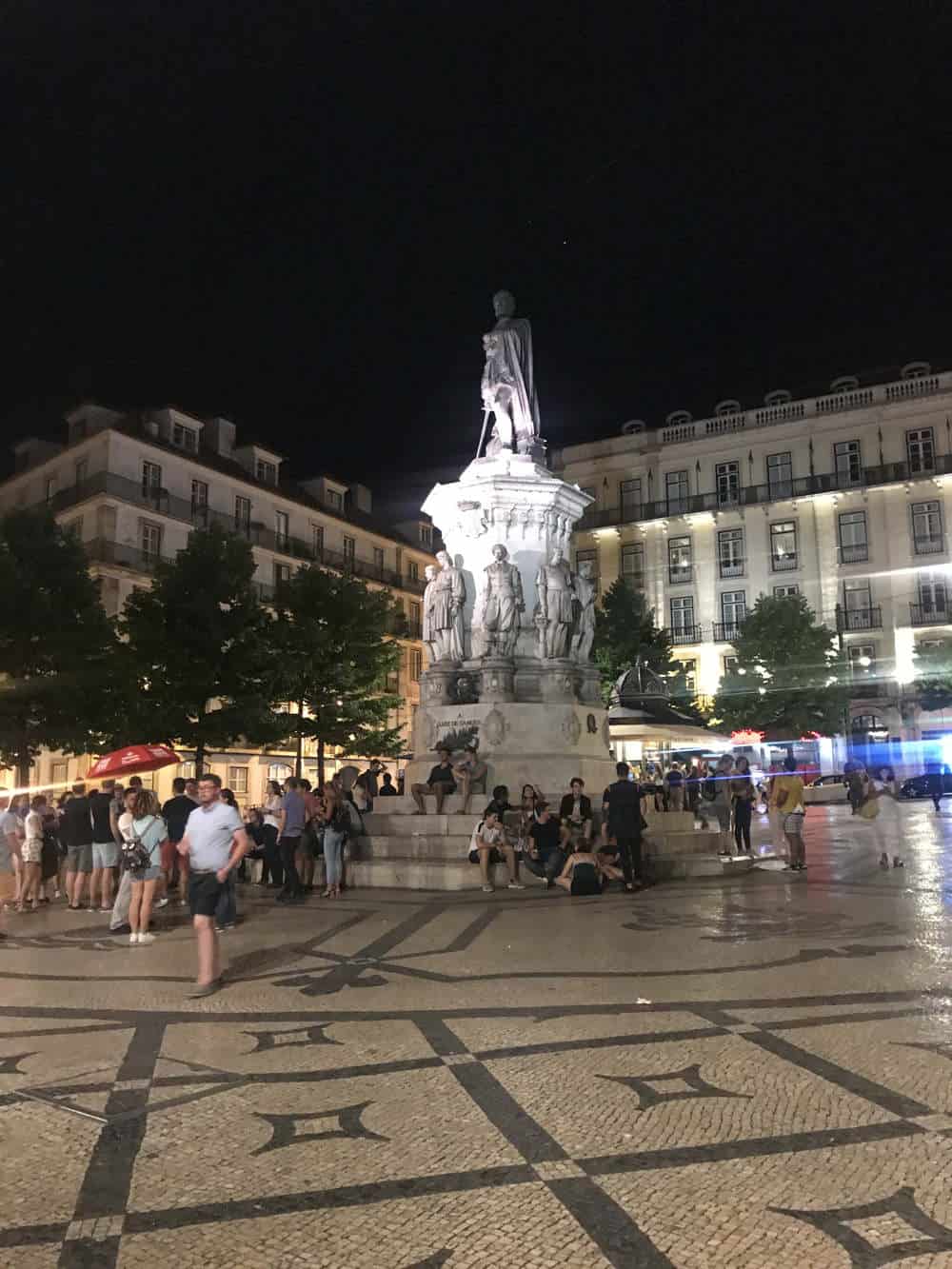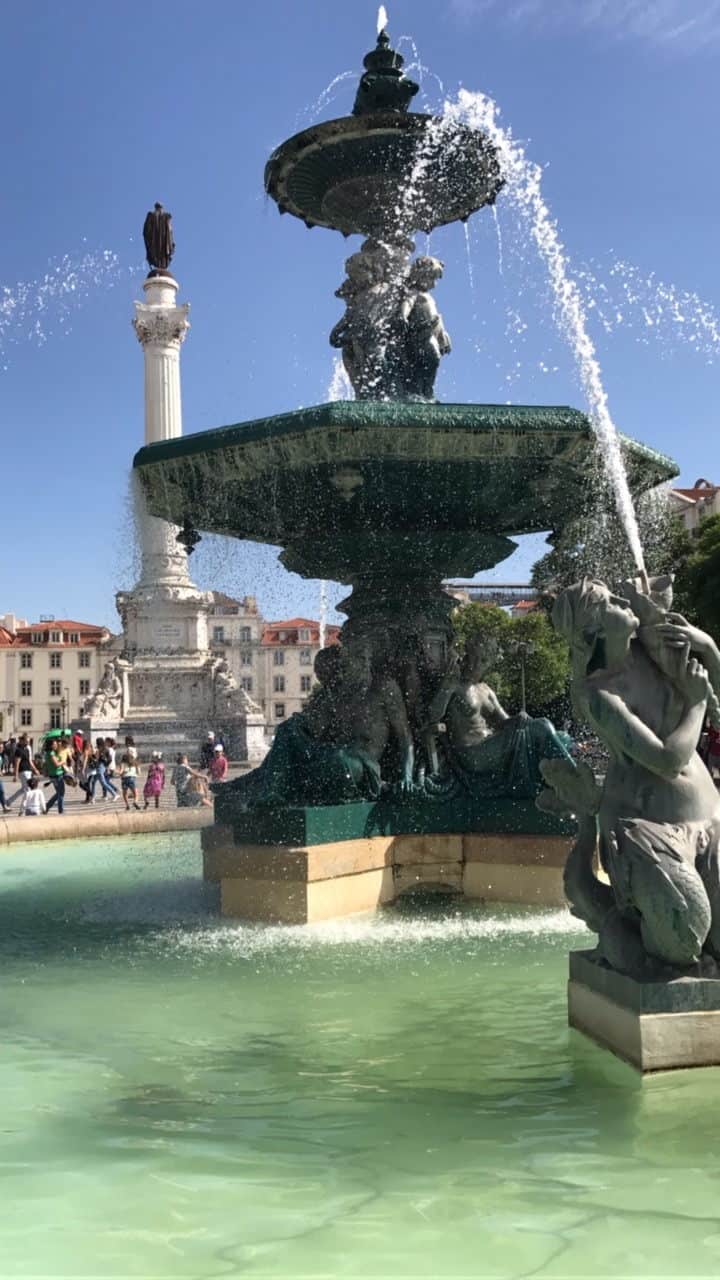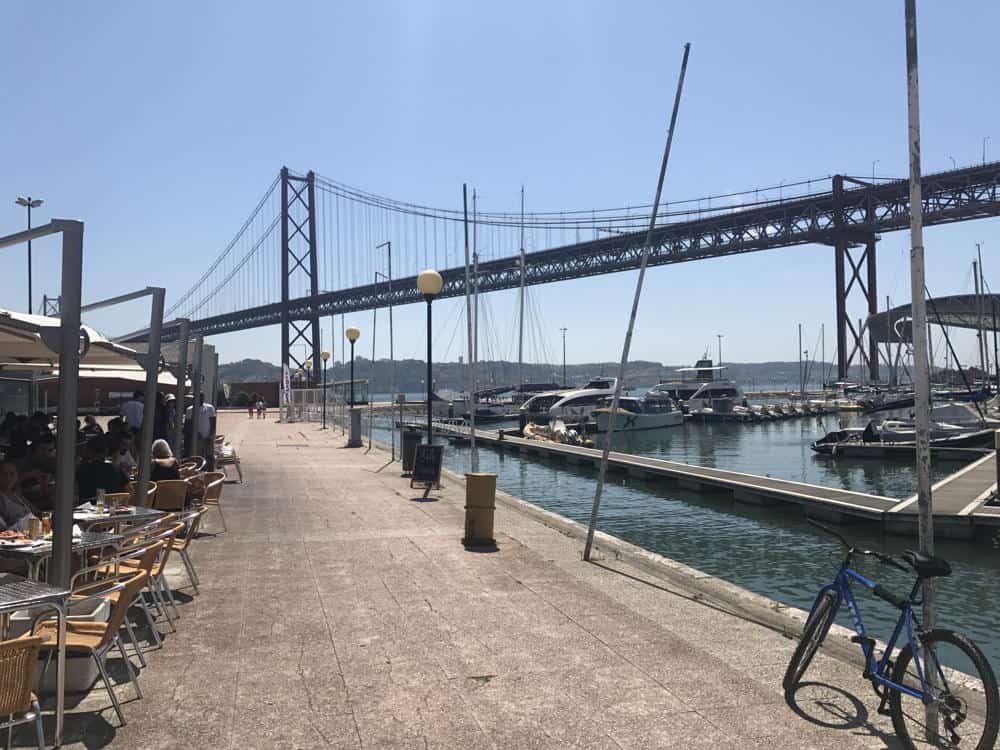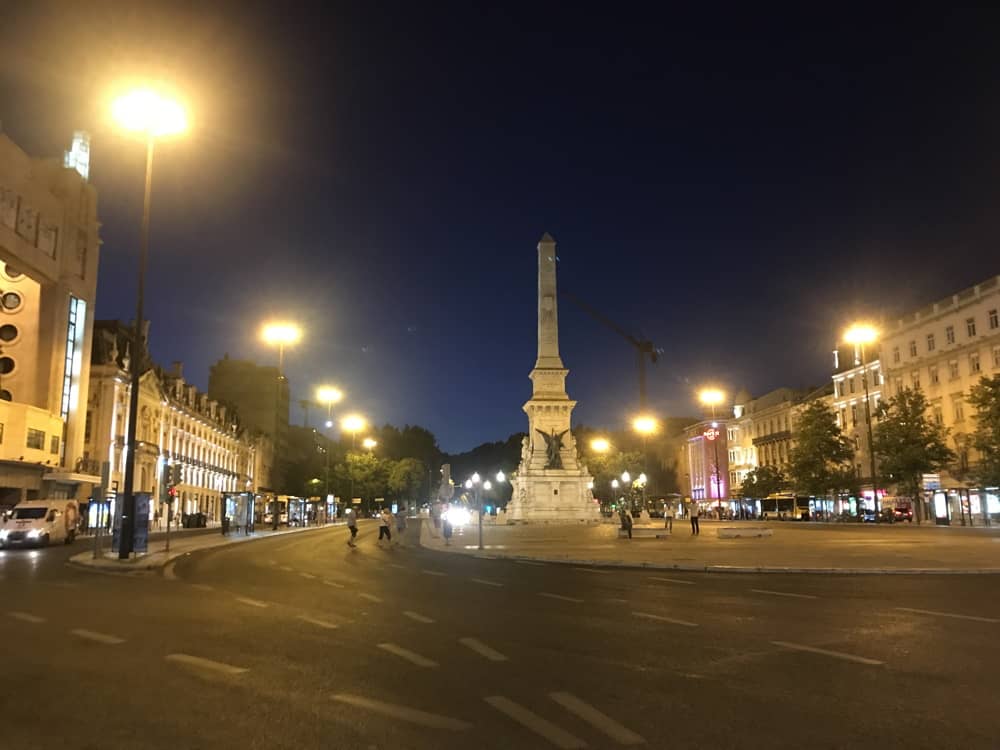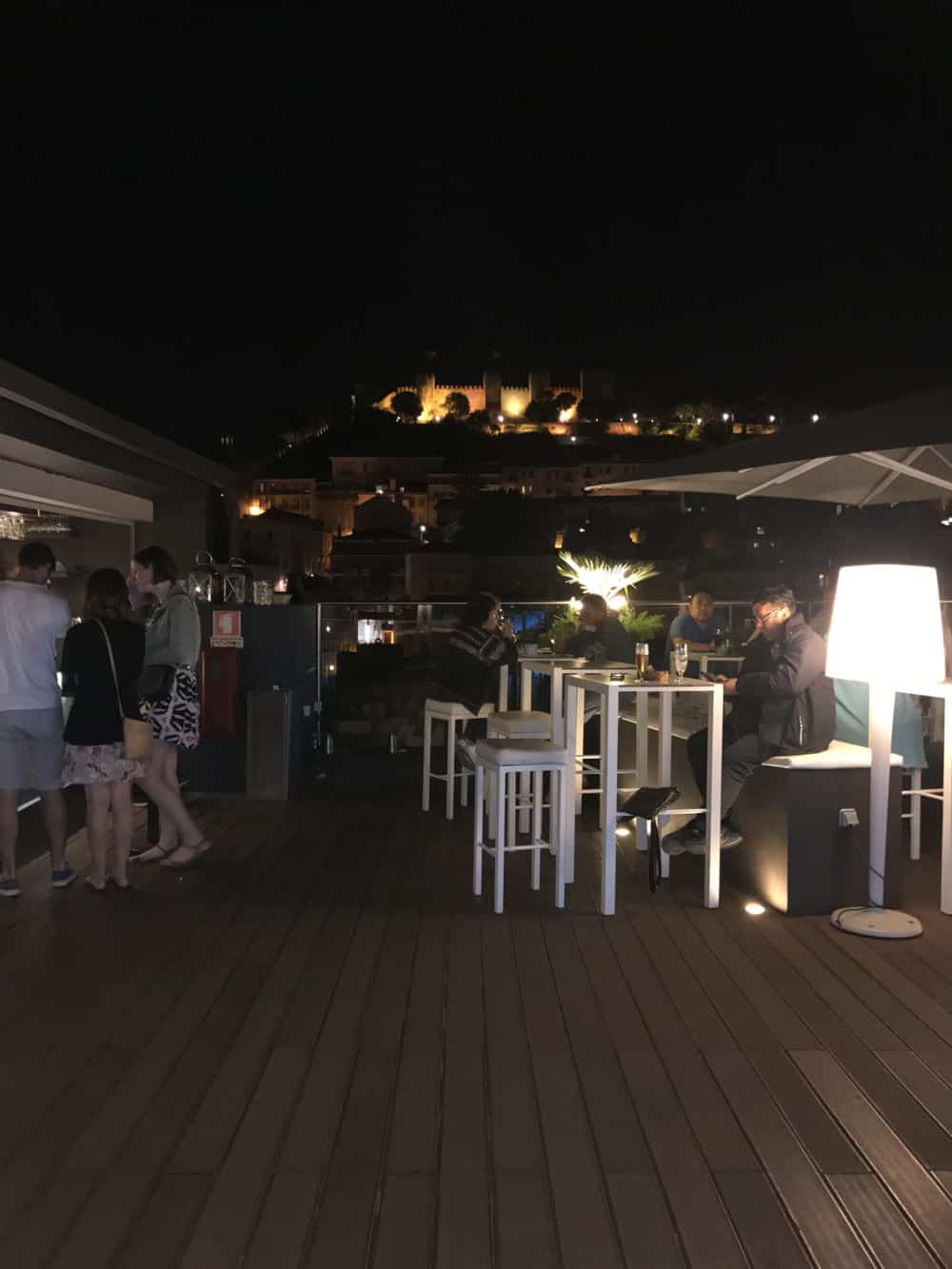 One of the best parts of Lisbon is the hills. The city sits on several steep hills that provide breathtaking views of the city, though scaling the hills on your daily stroll can be quite the workout. This video is what I see almost every day at sun down. Things like this make me think that it will be a while before I moved to another city.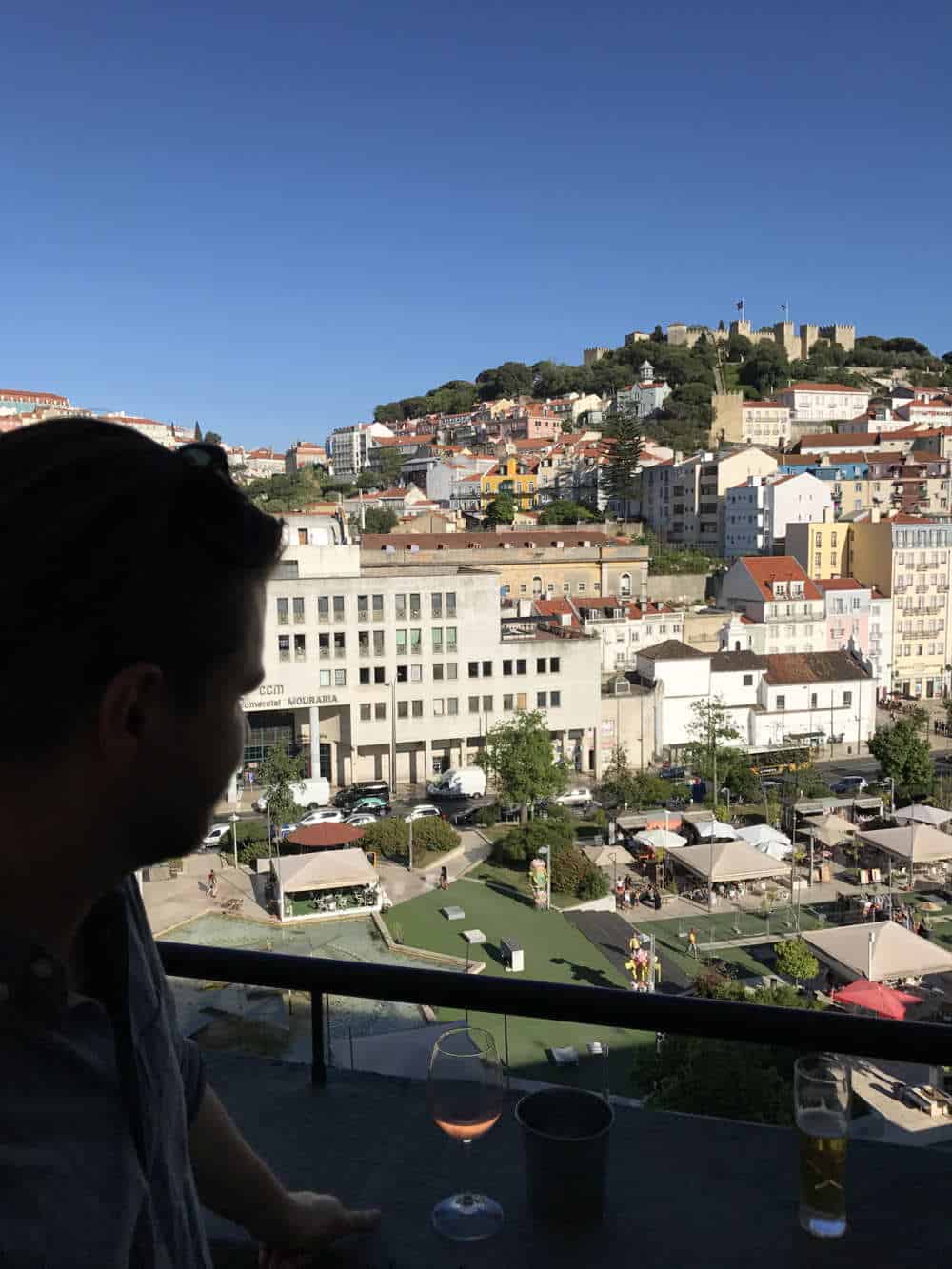 The city has many cable cars that scale the grueling slopes of the streets of Lisbon. Public transportation is general is very impressive here. They have a very modern subway system, above ground trains, buses and the cable cars.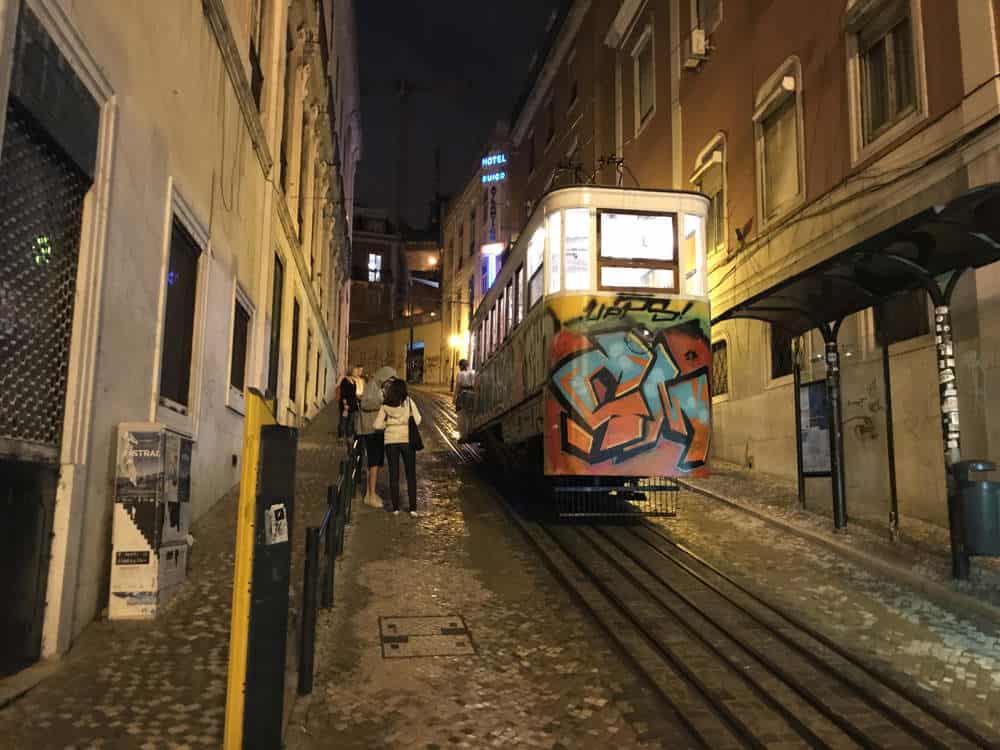 Not having a car here is no issue whatsoever. When you are feeling a little worn out from all the walking and can't find a metro stop, Uber will get the job done. The city is swarming with Uber drivers and normal taxis. I stay away from the normal taxis because my Portuguese is awful and I don't want to end up at the wrong destination. Downloading Uber is a must when trying to get around quickly and can only speak English.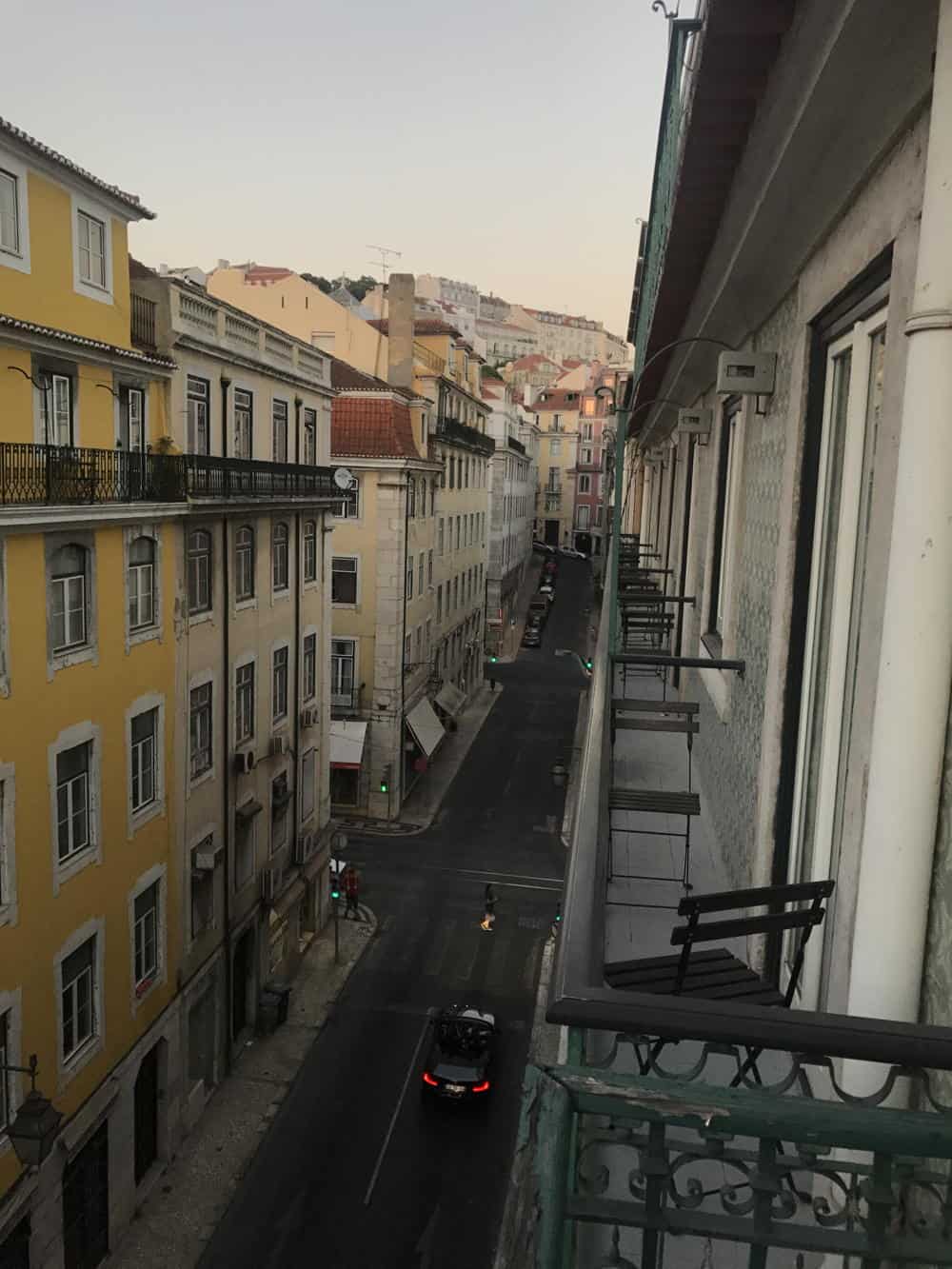 For less than 20 euro, you can take a bus to practically anywhere in Portugal. One would be dumb to not take advantage of this.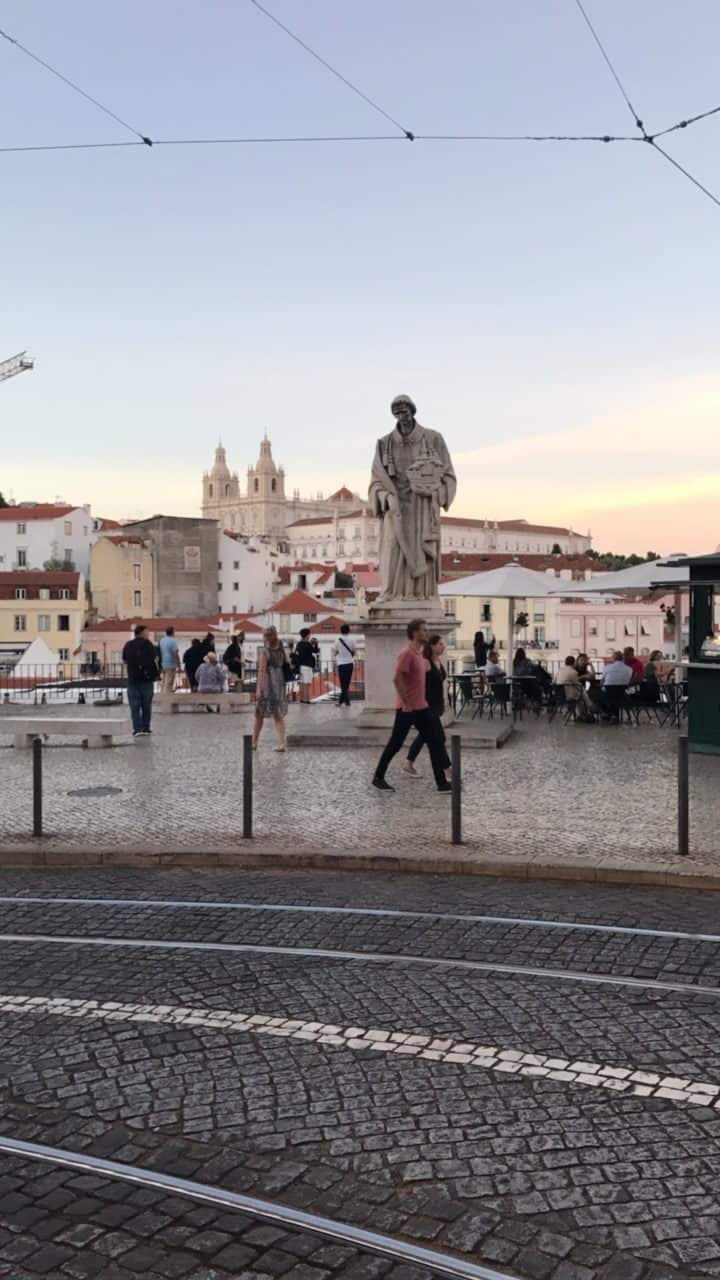 Three hours south of Lisbon (by bus), is the Algarve region. This is probably the most beautiful part of Portugal that I have been so far. BUT, its filled to the brim with tourists in most of the city-like areas. There is a huge expat retiree population here. Retirees tend to flock towards the water, which is much more accessible in the Algarve compared to Lisbon. You can get to the beach within 20 minutes driving from downtown Lisbon, which is a lifetime compared to the many beaches in the Algarve that takes minutes to walk to. Lisbon is located on a river, so even though there is water, there is not much swimming until you get to the ocean area which has beaches.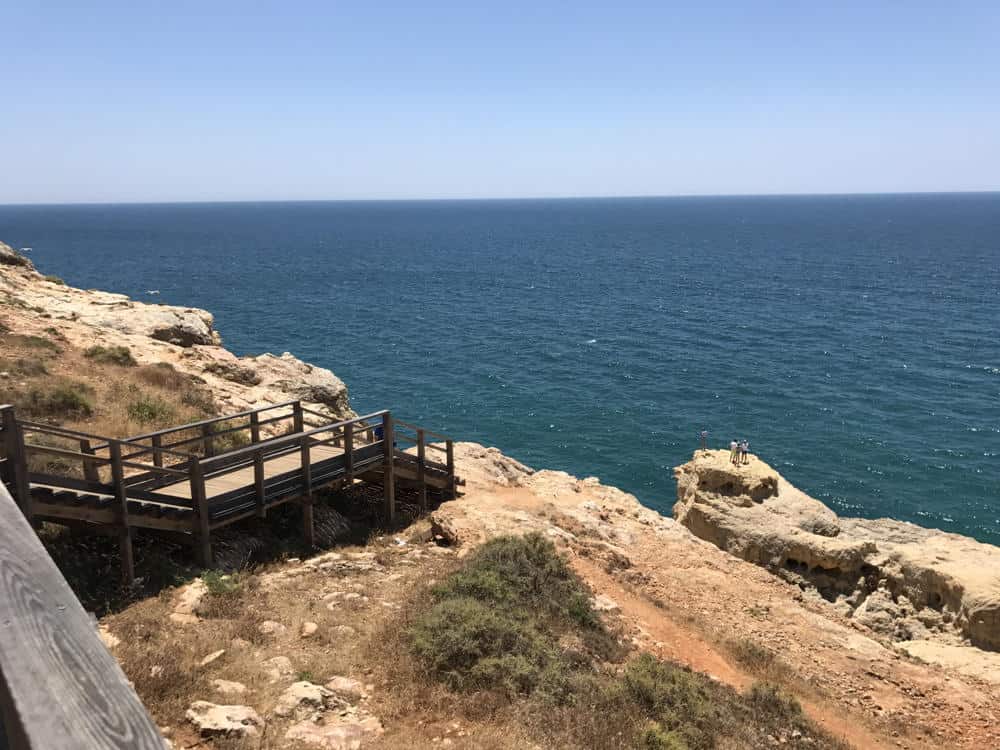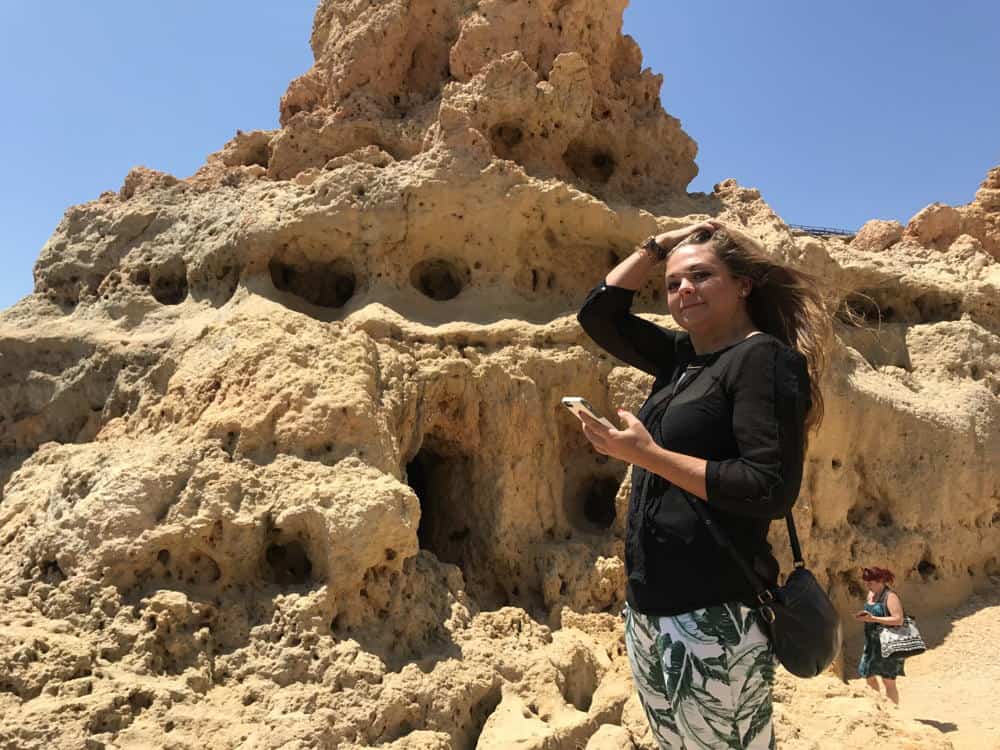 Rachel Jensen enjoying the Algarve!
The truly breathtaking part of the Algarve is the cliff-lined beaches. I would spend whole afternoons walking along the cliffs and stopping at beaches. This will definitely be a spot that I will frequently visit.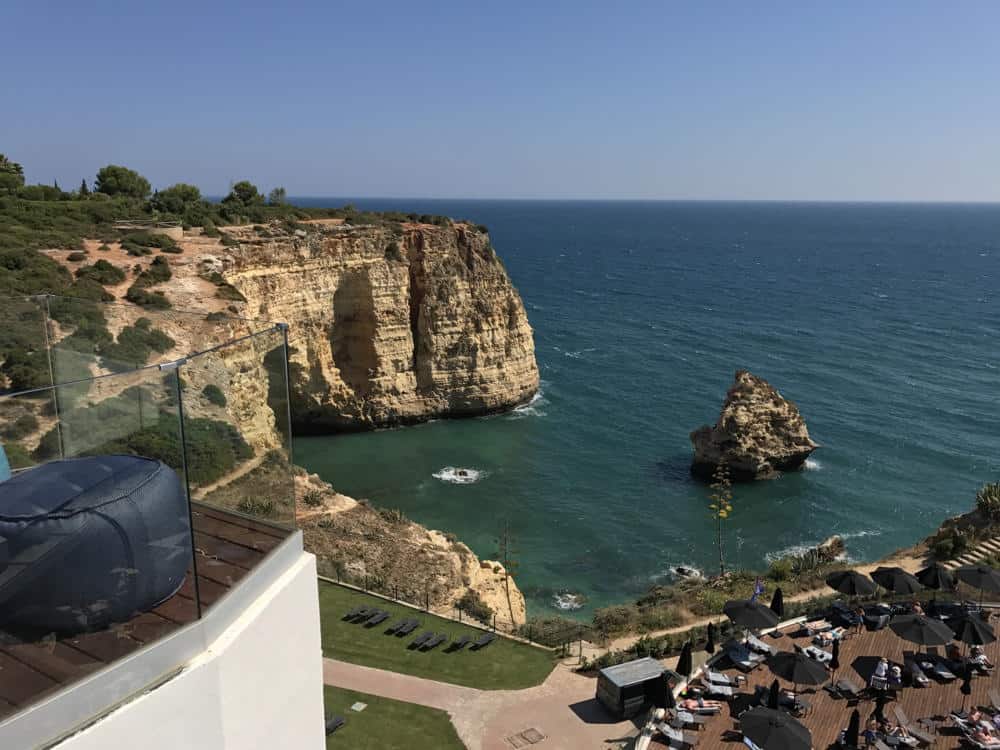 The other day I took a trip to Evora which is a very small town located east of Lisbon. I went there to see Capela dos Ossos, which translates to Chapel of Bones. Click the video here to see the inside!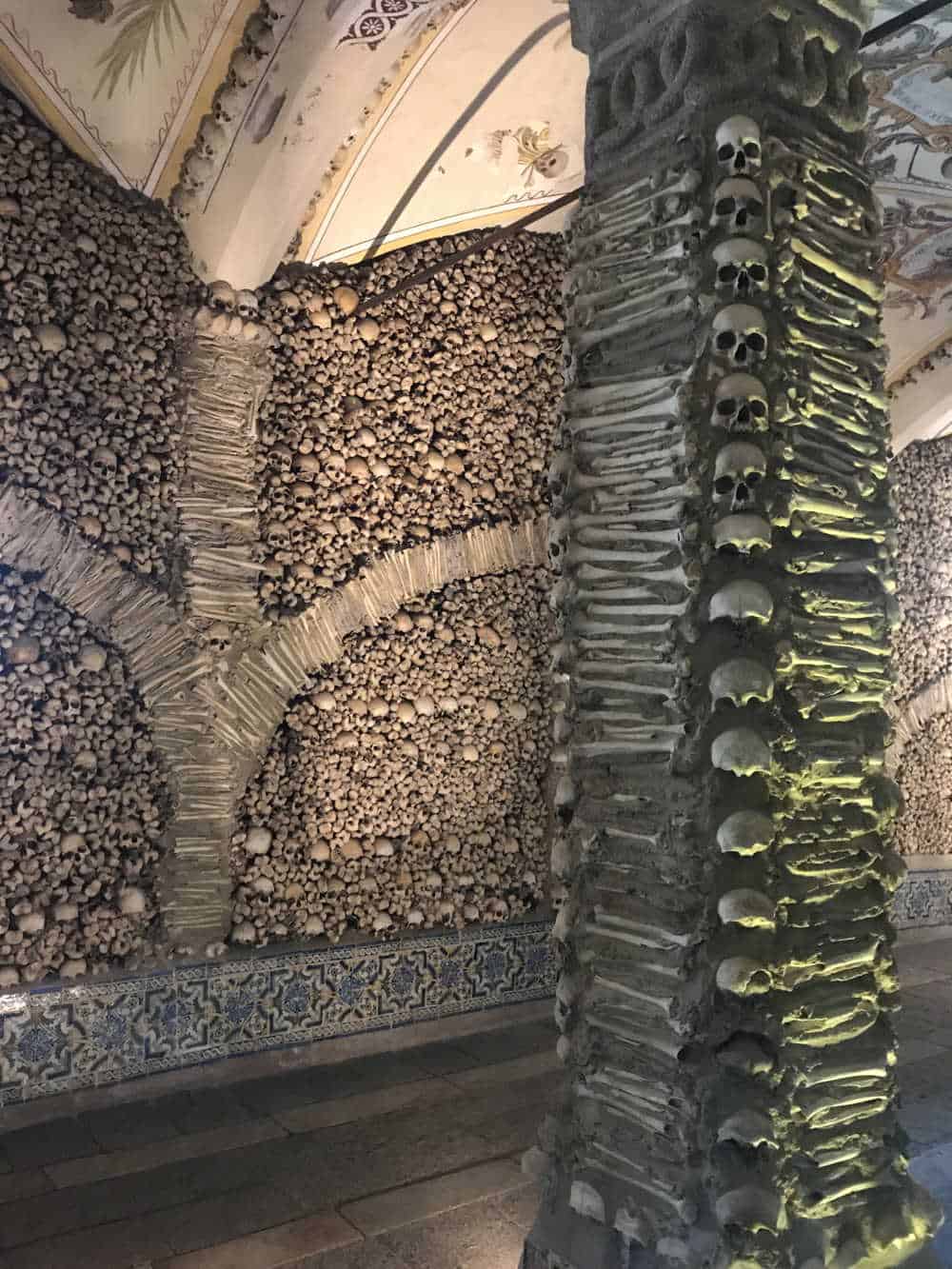 Probably the coolest Chapel I have ever been in. There are over 5,000 bones casted into the walls and ceilings. Skulls line the ceiling, watching your every move.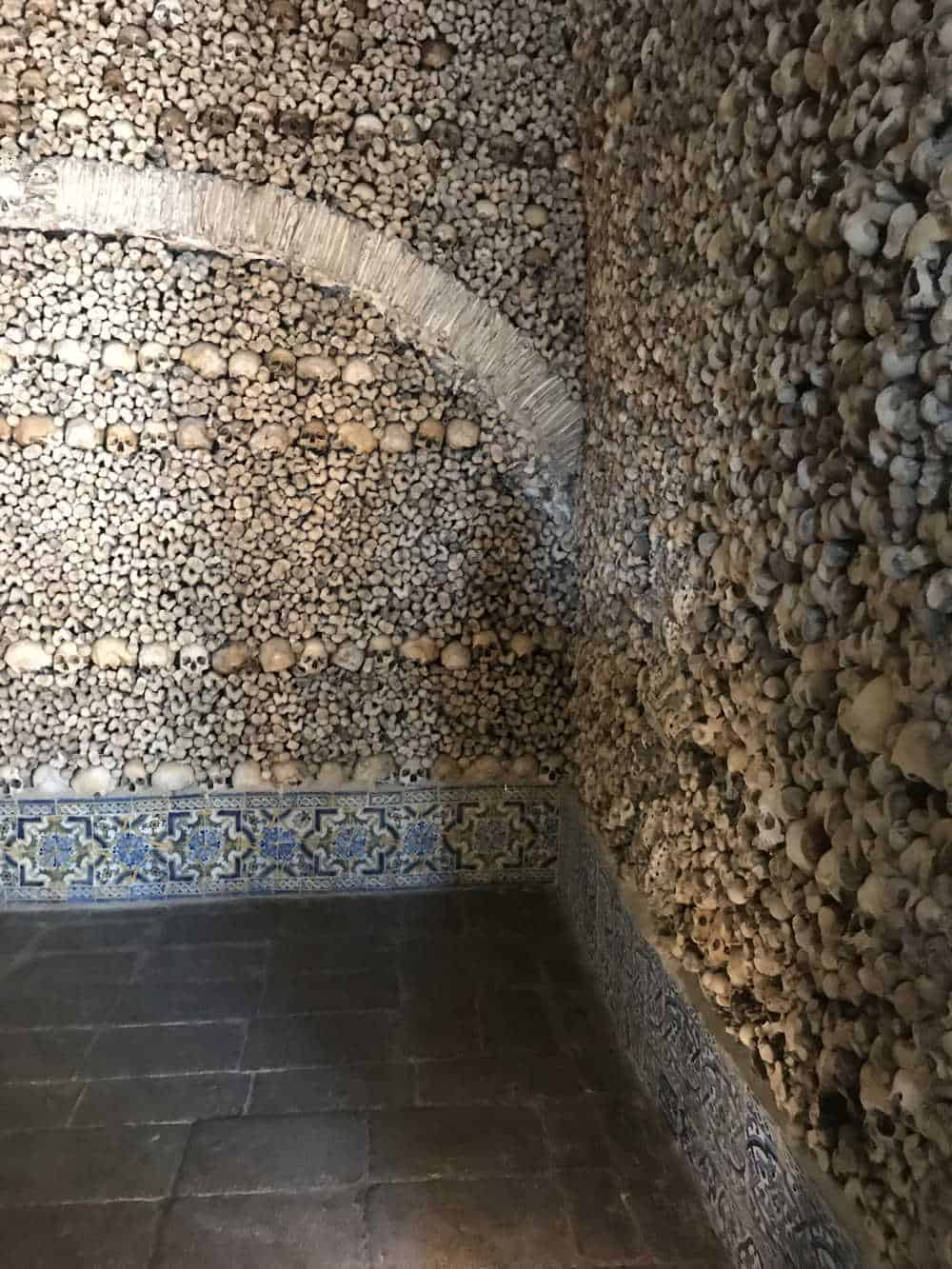 In the 16th Century, the graveyards in Evora were over populating, so the old bones were dug up and placed in this Chapel. Newly deceased bodies could then be buried in the graveyards. The bones were all respectfully casted in the cement, so that people could visit the chapel and pay their respects.
Lisbon, in my mind, continues to be one of the most underrated locations in the world for expats. I have every reason to believe that I will live a fulfilling life here in Lisbon and I can't wait to see what the upcoming years bring me! I hope you enjoyed my series on my life abroad and I will continue sharing my stories with you each week.
If you would like to get my story and others every week, be sure to sign up for my newsletter to stay up to date on my expat journey!
Thank you for reading: Moving Abroad… Complete! Portugal is such a beautiful country. Hopefully one day you will visit!
Here are a few more articles you will enjoy!
5 Things to Consider When Moving (That are Often Overlooked)
It's Time to Leave the United States
Your 2020 Travel Guide: 4 Places to Include on Your Tour List

Like Our Articles?
Then make sure to check out our Bookstore... we have titles packed full of premium offshore intel. Instant Download - Print off for your private library before the government demands we take these down!