Living in Great Britain
Cost of Living
Once you have to decided to move to Great Britain you have to choose to which part you want to move. Cost of living plays a big role in that decision. Generally, London is the most expensive place in the UK.  As of March 2012, London was ranked 25th most expensive city in the world in which to live for expatriates.  When it comes to real estate costs are more expensive in the South of England than the North of England.  You can find various sources online which help you compare prices before you make the move.
Driving in Great Britain
The biggest difference for most foreigners is probably that they have to drive on the left side of the road. This also means that the driver's seat is on the right side of the car, and the shift is on the left. It is therefore recommended for foreigners who are not used to this system to rent an automatic car, to make driving easier.
If you hold a valid European Community license you can drive any vehicle for as long as your license is valid. Canadians, Americans, New Zealanders, and Australians must have had their license for one year before driving in England and the license must remain valid for one year from the date of entering the country. Other countries too must have a license that will remain in force for a full year from the date they enter England.
Working in Great Britain
Work Visas
There are different classes of work visas available in the UK, for skilled workers,  employees of multinationals who are being transferred to the UK branch, sportspeople of international calibre, missionaries, monks, ministers of religion and the like and temporary workers.  For information on how to apply for a visa please visit https://www.gov.uk/browse/visas-immigration/work-visas.
Finding a Job in the UK
You can start looking for a job by registering with Universal Jobmatch, an online service offered by the UK government. Another source are newspapers like The Guardian. Recruitment agencies can help people with special skills, or just talk to fellow expats who might have information or know about jobs that are out there.
It is very important to get all qualifications and titles recognized in the UK. The place to contact is UK NARIC, the  National Recognition Information Centre that provides services for individuals and organisations advising on comparisons of international qualifications against UK qualification framework levels.
Traveling/Playing in the UK
Churches in the UK
Britain is full of historic churches, abbeys and cathedrals, many of which have seen more than 1000 years of history. Come and visit Glastonbury Abbey which some think to be the last resting place of King Arthur. Or Canterbury Cathedral where the Archbishop of Canterbury, Thomas Becket, was murdered in 1170. Lincoln Cathedral, the tallest building in the world at the start of the 14th century and Rosslyn Chapel which some claim it's the hiding place for the treasure of the Knights Templar, a once powerful society of crusaders, or that it was the final resting place of the legendary Holy Grail.
Royal Children's homes
If you are interested in royalty you can visit different places all over the UK where royal babies were born and grew up over the centuries.
Hever Castle, Kent, England – Little is known of Anne Boleyn's childhood, but it's certain that she spent time at Hever before Henry VIII began to court her.
Hatfield House, Hertfordshire, England – Henry VIII's three children – Edward, Mary and Elizabeth – all grew up in the Old Palace adjoining Hatfield House. It was here that the young Princess Elizabeth spent her childhood, and eventually, after the death of her sister Mary, learned that she would become queen.
Windsor Castle, Windsor, England –Windsor Castle has a vibrant royal history, especially where young royals are concerned! Y Bwthyn Bach, also known as The Little House, is a miniature cottage in the grounds of Windsor's Royal Lodge. The Little House was presented to Queen Elizabeth (then Princess) on her sixth birthday and generations of royal children have played there. 
Investing in the UK
Why the UK?
The UK is one of the leading business locations in the world and the number 1 destination for inward investment (FDI) in Europe. A rich and diverse market with world-class industries including Life Science, ICT, Creative, Aerospace and Automotive engineering, the UK offers an attractive location for businesses with easy access to customers, product innovators, suppliers and partners.
Experience the Insider community that takes your international lifestyle to the next level. Download your FREE guide
"18 Steps to Implementing Your Plan B" instantly!
Finance, grants and incentives for businesses in the UK
Businesses based in the UK have access to the one of the biggest financial services sectors in Europe. Options range from simple, low cost and accessible business banking services through to specialist corporate funding products or full listing on the London Stock Exchange. In addition businesses can access a wide range of grants, incentives and tax allowances, providing financial support and assistance for R&D, investment in business and networking. Source: http://www.ukti.gov.uk/
Retiring in the UK
Who can retire in the UK?
Retirement to the UK is an option for foreign nationals over sixty who can demonstrate an income of £25,000 per year "without working", and a close connection with the UK. The 'close connection' requirement is not defined rigidly, and may, for example, be satisfied by having a close relative in the UK, previous UK residence, business connections/interests in the UK, or a strong sense of identity with the UK.
Health Care in the UK
Healthcare in the United Kingdom is a devolved matter, meaning England, Northern Ireland, Scotland and Wales each have their own systems of private and publicly funded health care. Each region having different policies and priorities has resulted in a variety of differences existing between the systems. That said, each country provides public healthcare to all UK permanent residents that is free at the point of need, being paid for from general taxation. In addition, each also has a private healthcare sector which is considerably smaller than its public equivalent, with provision of private healthcare acquired by means of private health insurance, funded as part of an employer funded health care scheme or paid directly by the customer, though provision can be restricted for those with conditions such as AIDS/HIV.
Here is probably the most extensive ebook on Everything You Ever Wanted To Know About Eliminating Your Taxes, Protecting Your Assets And Regaining Privacy Over Your Life And Investments. It is called The Ultimate Guide To Going Offshore.  Visit our bookstore to purchase it today!
I hope you enjoyed reading: Living in Great Britain. If you have any questions, please contact our office HERE.
I've included some great articles for you to read, enjoy!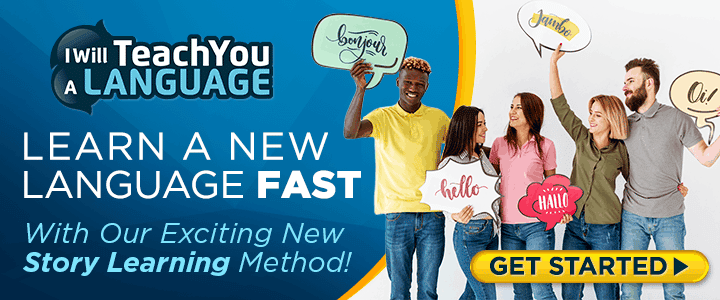 Residents of Great Britain rush to Obtain a EU Passport
Literary Inspired Holidays in Great Britain
Getting Residency In Great Britain

Like Our Articles?
Then make sure to check out our Bookstore... we have titles packed full of premium offshore intel. Instant Download - Print off for your private library before the government demands we take these down!