Ecuador Expats – The Do It Yourself Ecuador Lifestyle
Let's face it.  I love what I do!  Not just being a global real estate investment consultant – a career I've had the pleasure to enjoy for 30 years.  I mean the whole Ecuador EscapeArtist experience.  Running the website, responding via emails to the readers and, yes, writing reports such as this one.  However, therein lies the rub.  This report is a little less enjoyable than most.  To discover why that is the case, please follow along with me as we unravel the mysteries of the Ecuador Expats Do It Yourself (DIY) Lifestyle.
I don't think you can even consider being an expat in Ecuador for more than precisely 32 seconds, before you will hear "someone" say "it"  about "something": "No worries, you can just do it yourself".  I often ask myself the question and by what authority do they make such claims?  Usually, it is a cousin of a friend's uncle, who once, 3-4 years ago, went the DIY route and…viola!  It worked.  On much more rare occasions, maybe the individual making the DIY recommendation actually succeeded at the experience.  Of course, folly often follows the perception that one man's isolated life experience represents "the norm".
In short, an expat or "wannabe" expat ought to think long and hard before going the DIY route in Ecuador.  Examples are numerous, across many sectors and are derived from 25 years experience of doing business in this country, as well as having called Ecuador "home" for more than 4 years.
For example, a common arena where the "coconut telegraph" suggests the DIY route is in obtaining your Permanent Residency Visa.  This is especially true since the Correa Administration has led the way to vastly simplify the complexity and shorten the time frame for the visa process.  However, this isn't a "one size fits all" transaction.  For every DIY visa success story, I can find 10 that went horribly awry.  Harder to hear about those, since some folks get so frustrated that they leave, hampered by the failure to obtain permanent residency status.
One couple, for instance, spent 18-months roughing it through the DIY Permanent Residency Visa process.  They did it because they heard from some "expat experts" down at the local "watering hole" that it was "easy".  What did they get for the "cost savings" and their troubles?  A return trip to the Southeast USA.  After 18-months of intensive stress, they were still unable to complete the visa process.  In frustration, they returned to the USA.  Their "retirement riches" lifestyle dream had turned into a DIY nightmare.  Worse, at most they saved a couple thousand dollars by not using a qualified attorney or "visa consulting specialist".   That is at most! A lifetime dream dashed, on some bad DIY advice and an effort to save a a coupe grand.  I think the price ultimately paid, well exceeded the costs saved.
The next DIY nightmare is one all too often heard in my industry.  Seldom has it hit this close to home.  I could say I am fortunate that these nightmare tales usually impact someone else, but even one time for me, or anyone else in my industry, is one time too many.
I should note right now that much of what I will say, many might find offensive, ironically, even from some in my own real estate industry sector.  However, with my fiduciary responsibilities intact and a careful eye to discretion and propriety, I have always promised the readership to call 'em as I see 'em.  The details and particulars I will convey are purposely vague to protect all parties involved.
Less than a year ago I sold a real estate property to some nice folks.  They came to us with the usual concerns.  They asked  us to look out for their interests, to protect them from getting cheated and to find them an exceptionally good value home.  Mission accomplished on all counts.  The buyers were extremely happy with their new Ecuador home and the below market price.  Now, the home did need some TLC, but it was still an exceptional deal on a comparable basis, for the area of Ecuador in which they bought.
The property was to be their home for the remaining retirement years.  As such, they set about quickly to make it a charming home.  Their plans were afire, fast and furious.  However, as is often noted, "Life is what happens as you're making other plans."  Reality intruded and for personal reasons, they had to return back to their country of origin.
The news of the preceding came to me as quite a shock, but it wouldn't be the last.  I was invited to present a marketing plan and list price to bring the property back on the market, in under a year, since purchase.  While normally a daunting prospect, the exceptional acquisition price, the quality cosmetic work performed and the rising demand for Ecuador real estate, all worked in the client's favor.  We were confident we would be able to get them out of their home quickly, with a handsome and realistic profit.  That's when reality and surprise intruded for a second time.
When we received the client instructions for the marketing plan and list price, we noted an usual entry.  The clients had already "suggested" a list price.  We looked at the price…blinked and looked again.  We have done much transactional business in the area of the property and the price they were suggesting was about $40,000 more than what true market comparables justified.  This wouldn't represent a good profit…this would have represented an exceptional profit, in a very short period of time.
Experience the Insider community that takes your international lifestyle to the next level. Download your FREE guide
"18 Steps to Implementing Your Plan B" instantly!
When we presented our marketing plan and pricing suggestion, we stuck to our guns and ignored the suggested price.  We offered what we thought a fair listing price for the market.  The clients disagreed.  I know what many of you might be thinking.  We get it a great deal.  It usually sounds something like this, "Doesn't it absolutely frost you, to lose a deal because some other real estate professional is willing to pump up the list price?"  My answer is always the same, "Not at all."  First, any client should have the sole right to determine who they buy from or sell through.  More importantly, when a property is sold by a competitor for an inflated price, they may get the cash now, but in a few years upon resale, the seller won't be shaking their fists in anger at us, when they find out that breaking even may not be possible.  I'd always rather lose a few bucks today, than to lose integrity and reputation for a lifetime.
However, that's not even remotely where our story ends.  The worst is yet to come.  You see, in this instance, we didn't lose "the deal" to a competitor.  The homeowner decided to sell the property themselves.  What we in the industry call a FSBO (For Sale by Owner).  Wouldn't you know it, a mere few days later they are sitting at a local expat event, when someone introduces them to another nice couple.  The introduction was made by a big DIY supporter, because they knew that couple A was selling and couple B was interested in buying, in the exact same neighborhood.  As this well meaning DIY loyalist is fond of saying, "Why put money in someone else's pocket…just do it yourself."
I think most of you can probably see how this ends.  Sure enough the second couple ended up buying the home from the first couple.  At least it is currently under contract.  The price wasn't full list price, but it was still $30,000 more than the going market rate.  In fact, we have two other properties listed in that exact locale, both with larger homes, bigger lots and in better condition, which are priced almost $30,000 less.
Had the unsuspecting couple who purchased consulted a real estate professional, they might have paid a 5% Buyer's Broker fee, but saved themselves approximately 25% in costs, by not purchasing an overpriced real estate asset.  It happens all the time.  For the chance to travel the DIY road and feel good about spreading the "we saved 5%" story, the buyer's true cost was an extra 25%.  Welcome to the reality of the DIY storyline.
Whether it is visa applications, the purchase of real estate, or foregoing attorney fees, the DIY option sounds "sexy", but the realities are generally quite unfortunate.  At times, the realities can also become significant legal quagmires, turning charming dreams, into stark nightmares.
I would caution greatly and advise much care in following the enchanting DIY advice one is bound to hear as an Ecuador expat.  However, if you can't steer yourself from the siren's call, then at least take care to practice the following: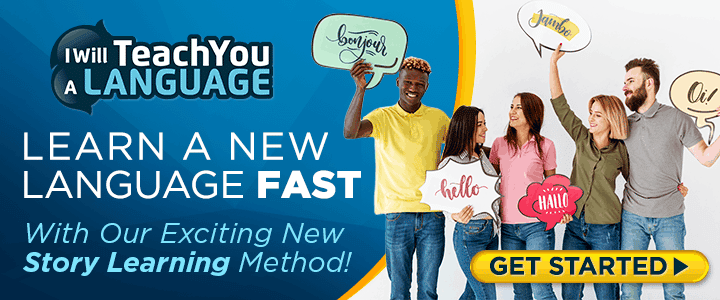 1)  If you are going down the DIY route, learn as much as you can about the industry that is applicable to your DIY experience;
2)  If you are going down the DIY route, consult an industry professional (better 2-3, minimum), prior to embarking on the DIY path.  A consultation can generally be had for free and, at least, you get to know the sentiment and perspectives of industry professionals before you make potentially life altering decisions;
3)  If you are going down the DIY route, don't compound misery with company.  If you make a DIY mistake, chalk it up to a life learning experience and move on. Seek professional help, without an iota of hesitation or shame.  We've all goofed up on the DIY euphoria at some time in our lives (Some day I will write about "Hector does home improvements" – it doesn't end well).  Don't double down on your misery.  I can't tell you the number of DIY folks I've met that when confronted with the failure of their experience, which usually involves parting with considerable cash, their solution is to save cash by going down another similar DIY venue.  If the DIY experience fails, seek professional assistance…sooner, not later.
Folks, I want to be clear.  Not every DIY experience in Ecuador ends in heartache.  Just like in Las Vegas, some guys have to be crowned winners, so that losers can keep plopping down the dough. However, when I am in Vegas, I'd rather bet house odds.  In Ecuador, the house does not favor the DIY player.  Play the odds…and…if not, at least be careful out there.

Like Our Articles?
Then make sure to check out our Bookstore... we have titles packed full of premium offshore intel. Instant Download - Print off for your private library before the government demands we take these down!