CoinMarket is More Popular than Walmart and Alibaba
In the most recent post of the world ranking of web pages made by Amazon, the cryptocurrency information site CoinMarketCap.com ranked as one of the most visited worldwide, surpassing websites like Alibaba and Walmart.
Alibaba and Walmart are some of the most successful companies in the world, Forbes has named Walmart as the most successful company for a number of years now. Alibaba is seen by many to soon conquer the American market the same way that Amazon has. Still, it seems that the popularity that cryptocurrencies are experiencing right now is resonating more with people.
CoinMarketCap now ranks 111th in the world list of popular sites, up from 238th since the last update. Statistics show that 30%+ of site visitors live in the US and many of the visitors are shown to be highly educated.
That makes it one of the most visited web resources in the United States. The majority of its audience are people with higher education, including graduate students, master's degrees and science candidates. This makes the audience one of the most valuable. The most common search keywords are binance and ripple.
CoinMarketCap, the website that averages the price of cryptocurrencies like Bitcoin in the main exchange houses to mark a reference index started its operations before crypto currencies became a trend. Now the platform lists some 1,600 cryptocurrencies and 200 different types of exchanges.
Coinmarketcap is considered one of the main references worldwide for the capitalization of the cryptocurrency market of each digital asset. CoinMarket's information is used in so many places that it usually has a significant impact on the global cryptocurrency markets.
Despite these good references, CoinMarketCap surprised the crypto world a few months ago. Publishers eliminated the South Korean exchange houses from their list, and the first impression of the users was to classify the measure as arbitrary. This caused some bitcoiners to sold their crypto assets in fear that these exchanges had become illegal.
The problems began on January 7, when the made a significant change to its algorithms that had important repercussions. They decided to eliminate the South Korean market from the algorithm that calculated the Bitcoin price. The reason for this decision is that the value of the currency in this market was higher than the rest of the world.
This change, made without prior notice, led to a widespread sale of cryptocurrencies for fear of losing their value, which had an impact that has been difficult to recover. At one point, the difference in Bitcoin prices reached $21,552 at the Bithumb Korean exchange house and $15,200 at BTCC, which had the second highest price listed.
Currently, those responsible for this action seems to have reversed the measure that excluded the South Korean exchange houses, as these no longer appear with the asterisk indicating that its price was not taken into account for the calculation of the average value of any of the cryptocurrencies that can be purchased with Korean coin.
This just helps to prove the massive impact that CoinMarket has in today's market and the fact that investors are looking carefully at this and other research sites.
Let's compare this to Walmart and Alibaba. Walmart is the most successful company in the United States right now, but they are looking to position the store into the 21st century by introducing new technology.
Experience the Insider community that takes your international lifestyle to the next level. Download your FREE guide
"18 Steps to Implementing Your Plan B" instantly!
The retail giant is getting suppliers to include their food product distribution into blockchain, to help reduce waste, better manage pollution cases and improve transparency. Walmart's list of suppliers is massive and if this proposal gains track it would mean that a great number of companies will have to start operating with Blockchain.
Jack Ma, the founder of Alibaba fully supports Blockchain technology.
Ma said he has been researching Blockchain for years and that he believes strongly in its potential to address data privacy and security issues for society at all levels – governments, corporations and individuals. Jack Ma also expressed his disdain for crypto currencies.
Tech conglomerate Alibaba has had a rough time entering the American market, but it is still a great part of its expansion plan. Just recently their co-founder accused American of wanting to stop China from upgrading their tech.
The news that a website predicting the value of different cryptocurrencies surpassed Walmart and Alibaba is massive. It is hard to predict success when it comes to online trends, but this cements Bitcoin and cryptocurrencies as a force to be reckoned with.
Walmart already accepts Bitcoin through the Gyft platform, but Alibaba has constantly refused to join the party. CoinMarket and the virtual currency market is here to stay, giant retail companies like Walmart and Alibaba should look into what CoinMarket is doing if they want to expand in today's ever changing market.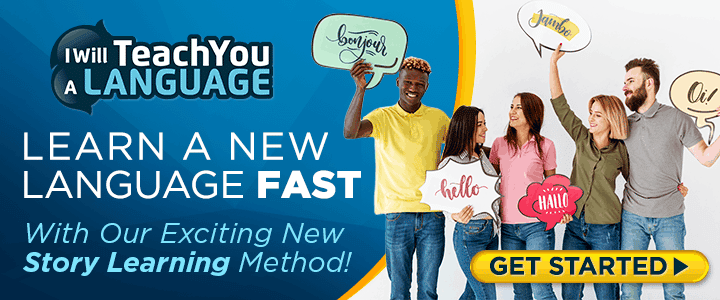 I hope you've found this article: CoinMarket is More Popular than Walmart and Alibaba, interesting. For more information on moving crypto offshore, please contact us HERE. I've also added some great reading for you!
Countries that have banned Bitcoin
Where to Start Operating your ICO from?
Could Ripple Grow Bigger Than Bitcoin? 
Investing in Cryptocurrencies Through Your IRA

Like Our Articles?
Then make sure to check out our Bookstore... we have titles packed full of premium offshore intel. Instant Download - Print off for your private library before the government demands we take these down!