Belize is the Place to Be in 2021
Belize is the Place to Be in 2021
Summer is not that far away, and that means it's travel season. Those whose careers are linked to academic schedules, or those with children now on summer vacation, have been gifted with an abundance of free days and an opportunity to take time from daily life to travel as a family. Summer also reminds people of how happy they are when the weather is beautiful and they can experience the outside world – no heavy coats, no frosted windows.
Summer is also a time to assess our goals. As we emerge from our winter barricades, we have a renewed vigor and sense of motivation. It's a great idea to capitalize on this injection of energy and really hold a flame under our to-do lists and aspirations. Since you're reading this, it's safe to assume that many of your aspirations may include taking a more global approach to your life.
Maybe your global interest manifests itself in the desire to travel more. Maybe it means buying a vacation home in a tropical paradise. Or maybe still, it's time to finally pull the trigger on that overseas property you've been saving for. When looking back on life, most people regret inaction more than action. You're smarter than that, aren't you?
The world is a large and beautifully diverse place. So, choosing your next vacation destination is hard enough, let alone narrowing down options for a full-time life abroad. Today, I'd like to take this opportunity to really highlight some of the amazing features and positive trends happening in a country very dear to me: Belize.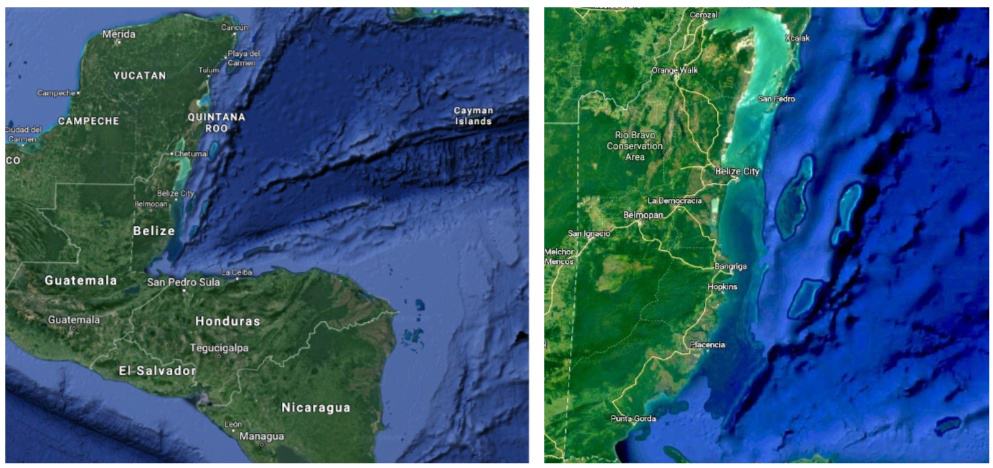 200 miles south of Cancun, Mexico – Belize is a world away.
Why Belize?
Belize is a small, English-speaking nation on the eastern coast of Central America. While it may have been underappreciated in the past, things are changing in a big way right now. Belize offers the same idyllic Caribbean-style weather as its more publicized expat-haven neighbors like Panama and Costa Rica, yet it has cost-of-living averages far less in both consumer and real estate/rental prices.
Why choose Belize over another country in the region? Aside from great weather and affordability, there are some really unique environmental offerings to satisfy both the leisure and adventure traveler.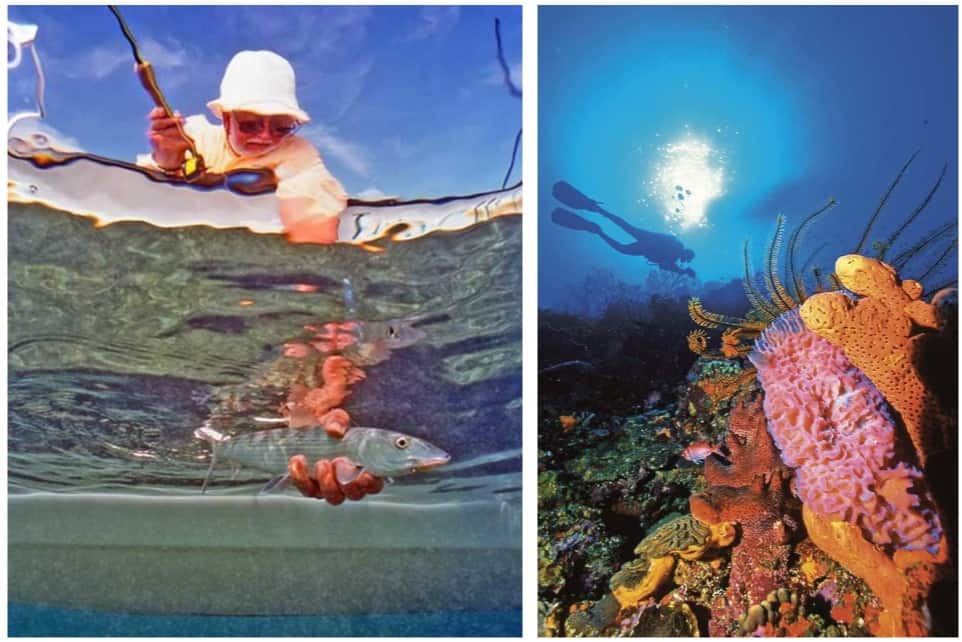 Fishing and diving the Belize Barrier Reef just off Ambergris Caye.
In an upcoming travel guidebook, National Geographic will be including Belize in the top 50 best diving locations on the planet. Both the Barrier Reef and famed Blue Hole (a giant sinkhole just off Belize's Ambergris Caye, the country's largest island and most popular tourist hub) have been attracting serious divers to these waters for years. Both are can't-miss experiences to make any diving enthusiast's bucket list.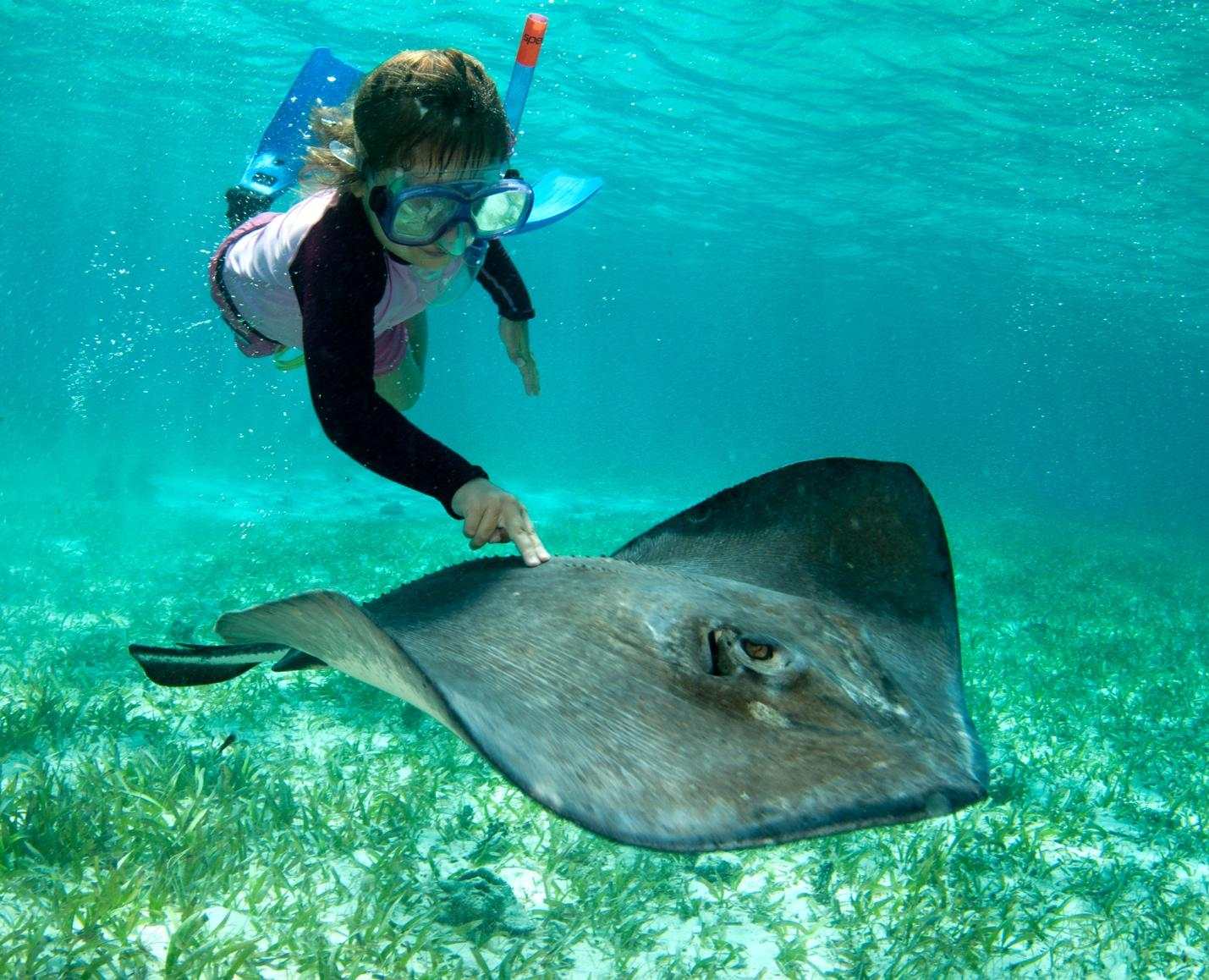 Shark Ray Alley, home to nurse sharks and rays for a once-in-a-lifetime experience.
CNBC recently highlighted Belize in a great piece about the tourism boom in Central America. In the article, Alyse Cori (owner of travel agency Travelwize) explained that Central and Latin America are surpassing many other traditionally popular tourism sectors because the countries in the region have so much more to offer than beaches. "There is more there," she said, pointing to the ecosystem and cultural diversity. "You can immerse yourself. You get the best of both worlds. It's not flat."
In Belize, tourism accounts for around 13% of total employment in the country, and over one million travelers visit each year. In fact, the trends are impressive. According to the Belize Travel Board, each new year is bringing with it record-breaking tourism numbers.
Experience the Insider community that takes your international lifestyle to the next level. Download your FREE guide
"18 Steps to Implementing Your Plan B" instantly!
2019 saw a nearly 11% increase in overnight visitors from the year prior (including a 3.7% uptick in cruise ship arrivals), and the first quarter of 2020 is continuing the streak. The Belize Tourism Board cites over 55,000 overnight visitors in March of this year alone. That's nearly a 25% increase over the same month in 2018. The cumulative rise in tourism of 2019 stands at 22.5% over the existing records of last year! Cruise ship arrivals have also risen this year, with about 5% growth increase.
Philip S. W. Goldson International Airport, the country's sole international airport, has also seen noticeable increases, up 8% from the prior year. Major airlines like Air Canada and Southwest have added multiple routes to Belize of late, making it that much easier, and cheaper, for North Americans to see what the country has to offer.

Now more affordable flights to Belize.
A Buyer's Market…But Not For Long
Because of the recent tourism boom, those who bet on Belize in the past are really starting to reap the benefits of their real estate investments. However, with the country expected to continue a long and sustainable rise in tourism, paired with a still-favorable buyer's market (compared to neighboring countries and other popular hotspots), there is still time for great ROI in Belize.
To sweeten the deal, 2019 also saw a government-enacted permanent ban on oil drilling off the country's shores. This relieves any lingering worries about future harm towards the Barrier Reef, ensuring its preservation for generations.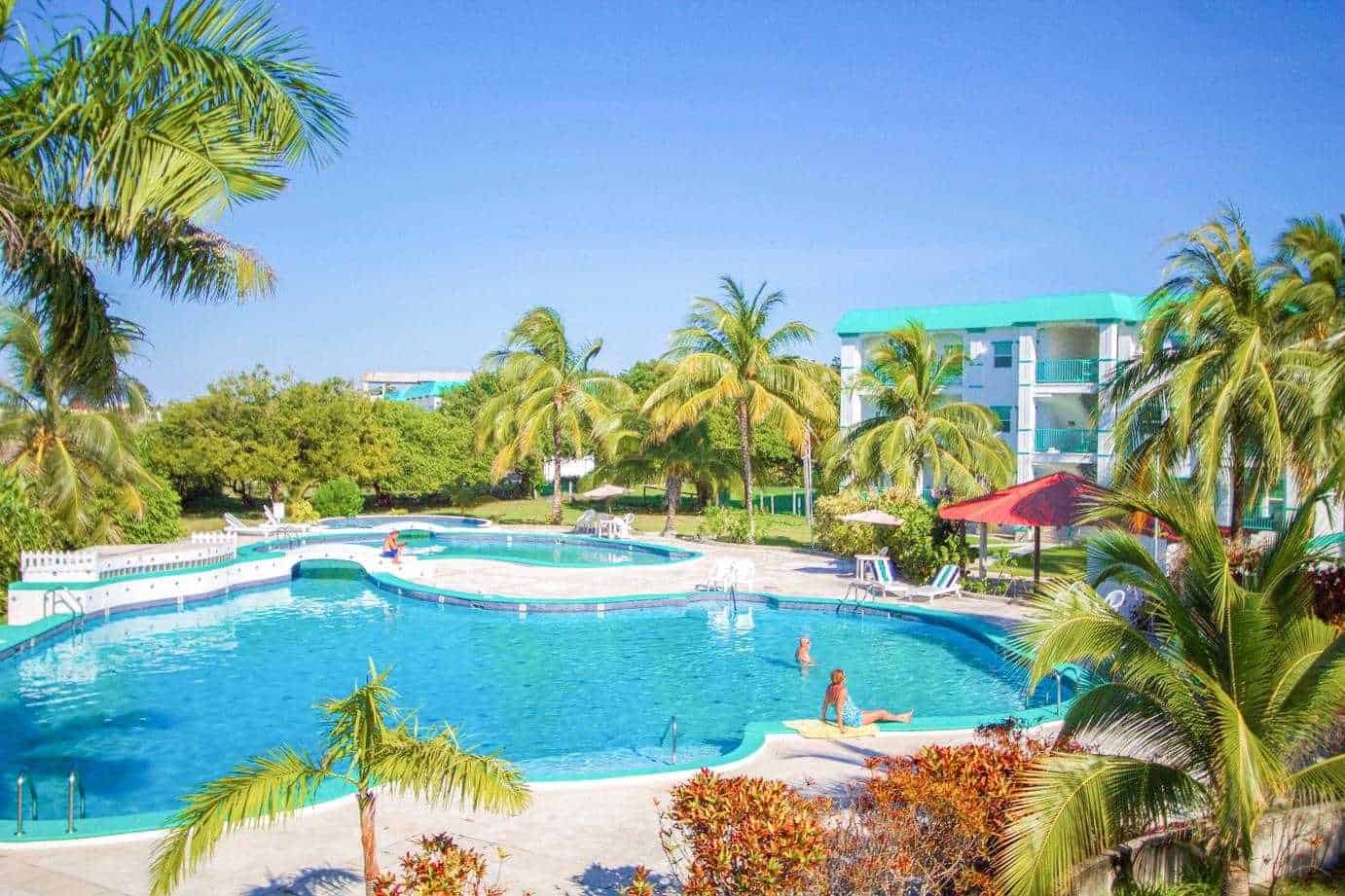 Gardens Condos, two blocks off the beach for under $200k.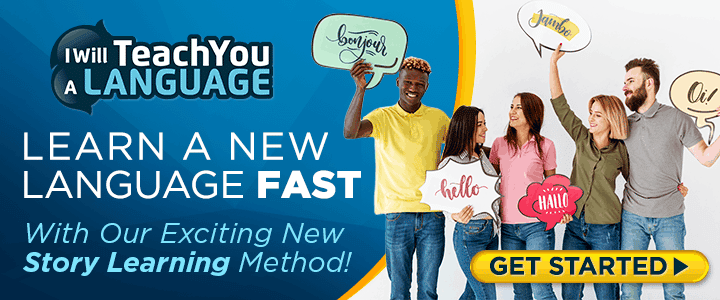 A Trip You Can Feel Good About
British daily newspaper, The Telegraph, recently included Belize in its list of most environmentally-friendly travel destinations. The country is full of eco-lodges and government-protected land (around 37% of the total area). The source goes on to highlight that, "In June, the Belize government made major voluntary commitments at the UN Oceans Conference to secure Belize's fisheries as an engine for sustainable development, while in October, the government established the first-ever nationwide ray sanctuary and introduced legislation for a moratorium on offshore drilling."
Despite its large statistical increase in tourism over the past few years, Belize is still the least-visited country in Central America. This is a good thing. It means that the beaches aren't overcrowded, there are still great deals and investments to be secured, and much of the history, culture, and ecosystem has been preserved. As journalist Nigel Tisdall stated, "One joy of traveling here is how empty Belize seems. While neighboring Mexico and Guatemala are famously populous and exuberant, here the roads are quiet, the beaches are relaxed and the archeological sites are often blissfully free of crowds."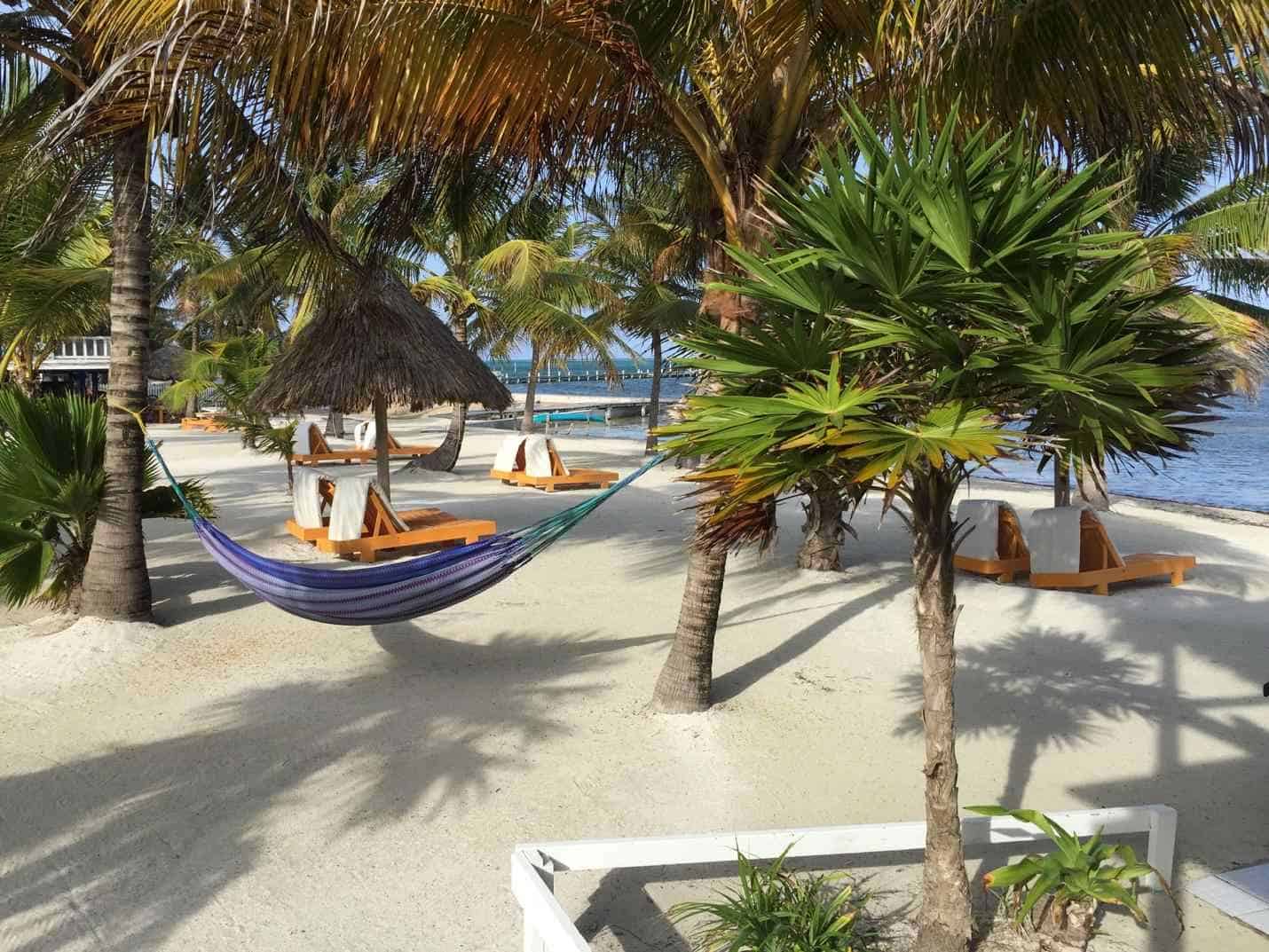 Relax in a hammock and enjoy the tropical breezes.
With ever-increasing flights from major airlines, English as the primary language, and streamlined visa programs (permanent residency, retirement, and citizenship), Belize is quite an attractive landing spot for North Americans looking to improve their quality of life abroad.    
If you are thinking about property ownership overseas, be sure and request the Consumer Resource Guide, including the "15 Critical Must Ask Questions When Buying Property Abroad." If Belize is of specific interest, request the Belize Handbook, with over 50 pages of detailed information on the country – including bus, plane, and water taxi schedules, national holidays, hotels, restaurants, and so much more. Both resources are free and available as a download to readers of my column.   
Enjoy a fantastic summer and if you do decide to visit Belize, send me a short note with your thoughts and perhaps a picture of you having some vacation fun. Until next week, all the best.
I hope you enjoyed reading this article: Belize is the Place to be in 2020.  Here are a few more articles I think you'll love!
An Introduction to the Belize Banking System
Going Global: Belize's Financial Sector
Snorkeling and Exploring the Waters of Belize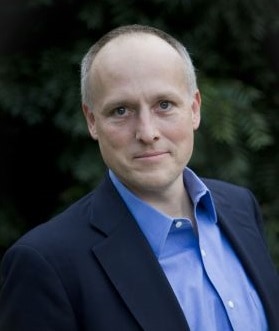 Michael K. Cobb is the CEO and co-founder of ECI Developments which has properties throughout Latin America. He speaks all over the world on international real estate and is a board member of the National Association of Realtors.


Like Our Articles?
Then make sure to check out our Bookstore... we have titles packed full of premium offshore intel. Instant Download - Print off for your private library before the government demands we take these down!