Doesn't happen often.  Still, sometimes, you just write an Ecuador article about…well…"nothing", just because you are feeling lucky and you want to let folks know.  This snuck up on me yesterday and I had to share.
It was a hotter day in Salinas, Ecuador, likely in the low 80s. The sun was beating down hot, like it can on the equator.  It was just one of those beautiful, sunshine-filled, cloudless, blue-sky days that remind you what a joy living in a temperate coastal community can be, but also, leaving you aching for just a touch of shade.  At least the breeze was blowing, cool and gentle, the way it usually does across the peninsula where Salinas sits.
Still, the breeze, while accommodating, wasn't doing the trick for me.  I was sweltering a bit, because I was on the constant "go".   It was a real estate listing sourcing day.  There is no MLS in Ecuador, which is why working with an experienced real estate professional is critical.  We acquire listings in one of three ways: 1) Repeat business; 2) Referrals; 3) Pounding the pavement and knocking door-to-door.  Yesterday, was a door-to-door day. It is hard work.  A good day you hit maybe a 5%-10% success rate, from all the doors you pound.  Thing is, yesterday didn't seem a "good day".  We were lucky if we were pulling in a bit over 1% success rate.  Homeowners not selling. Folks not home.  People just feeling the market rising and wanting to hold on a little longer, before they list.  Overall, it was a lot of work, with few results.
I'd be less than candid, if I didn't admit that sometime around hour number six of doing this, I wasn't feeling it.  The heat, the sun…the poor closing rate.  Been there before, so I know you just push on.  Still, at the moment, the feeling weighs you down.  It's very "real", so I decided to take a break.  A brief one, but it was the first one of the day.  I am on a back street.  Not searching for the usual coastal property that makes up 95% of the requests I get from buyers and 95% of my listing inventory.  No, I was "target sourcing".  Several buyers coming into town, with a desire for real estate inventory back away from the ocean.   I was in the heart of the "barrio" in Salinas.
I strolled up to one of a dozen corner stores.  Folks my age or older likely remember them.  They used to proliferate in the USA, Canada and Europe.  It's a local "ma n pa" operation – family owned, small, surviving on catering to specialized needs.  Getting by on local neighborhood proximity and that oh so valued convenience.  To those folks a generation or more younger than I, these places actually existed before they were driven out by the 7-11s, the corporate store…driven out by the impersonal, the fabricated, the all too recognizable moulded plastic and neon signs.
Yet, there I was, as if teleported back in time to a by-gone era in the USA. The smell of day old hot dogs, roasting on a mechanical spit.  The aroma…the fragrance of freshly baked bread permeated the air.  Oh, don't get me wrong, all these local ma' n pa' operations have the scent, but this one was particularly enticing, heart-warming, and plain mouth-watering. I knew the daily baked bread at this neighborhood oasis had to be good, because I wasn't even hungry and it made me salivate.  The half-dozen patrons gathered in a  surprisingly orderly line was also a good tip-off.  They each carried off their rack of fresh  bread back home with them, as I finally approached the counter.
The helpful staff person, which conversation revealed to be the son of the proprietor, asked me if I wanted a similar loaf of bread.  I lingered on the thought, but passed.  It was not what I came there for in the first place.  I had to keep moving.  I told him that I was parched and in a hurry.  I wanted something ice cold to drink.  He pointed at the glass case.  There was nothing special about it at first glance – typical cold storage case found in any convenience store across the globe.  Still, one can always count on a hidden treat, in Ecuador.  There were stale tasting tin cans and plastic bottles filled with warm soda that never quite seem to chill correctly.  That's what I had been accustomed to in the USA.  But I am not in the USA anymore.  Haven't been for near 5 years.  Ecuador offers the different…the special, the enchanting.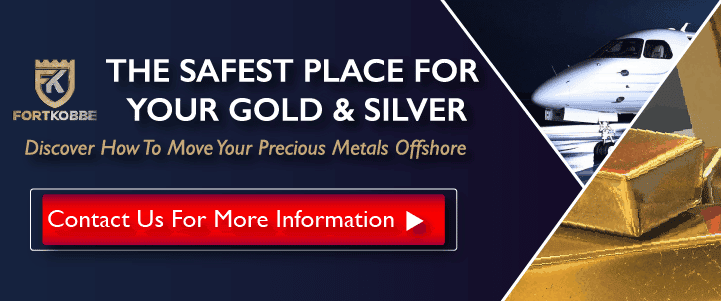 I made my selection from the frozen cooler.  Quicker than you can say "lickety split", the bottle opener popped off the top of a frozen glass bottle of Coca-Cola.  Likely any generation born after mine doesn't even remember seeing a glass bottle of Coke.  Truth be told, it is an experience to be savored.  It was perfectly chilled, with a taste that neither carries the "tinny" taste found in cans or the "plastic warmth" of the plastic Coke bottles.  Just that frozen refreshing taste pouring down my parched gullet.
The nostalgia doesn't end there.  In Ecuador, they still return those glass bottles for the 5 cents or so.  As such, you can't take the bottle with you, but you have to sit a spell and savor it at the store, at one of the sidewalk, makeshift tables.  I did just that – just me, that beautiful blue sky and my icy cold Coke bottle, enjoying one refreshing, slow sip after another.
Your viewpoint changes, when life makes you slow down.  You notice the still of the neighborhood.  The four kids playing soccer on the street, with nary a parent in sight.  They feel safe enough to have their kids play, without the fear of constant supervision being required.  You can hear the sounds of Latin music, not blaring as if at a live concert, but soft, muffled, coming from a household…maybe two.  All the while, your eyes, with renewed sharpened senses, take in all the flavorful sights, while refreshing drop, after refreshing drop, of that cold cola seeps down the throat.  All those doors I knocked on contain wonderful families, in a close-knit neighborhood, who have welcomed me into their country…into their homes and have allowed me the good fortune to sit on their local street corner, cradling a bottle of Coke, refreshing to the last drop.
The bottle which, by the way, set me back a whopping 30 cents, now lay empty.  I fought the urge to stay…have another…or two, just to savor the sights, sounds and aromas of this tropical oasis.  The nostalgic trip down memory lane would have to suffice for now.  It was time to get back to the doors.  Source for my clients.  Prepare the fruition of another dream.  Yet, for one last, lingering moment, I reflected on a brief earlier thought.  As I was draining that last icy drop from the bottom of that beautiful glass Coke bottle, I remember thinking, "Wow, I am one lucky guy to be here." While later yesterday, I bagged the perfect listing, on what was literally my last door of the day, that was not the success story I most remember today.  Today, I just remember how lucky I am to be in Ecuador.
Like Our Articles?
Check out our eBook bundle. Six titles packed full of premium offshore intel. Instant Download - Print off for your private library before the government demands we take these down!