The country of Antigua (An-TEE-gah) has a well-deserved reputation as one of the prime destinations in the Caribbean. Actually composed of two twin islands (Antigua and Barbuda) and nicknamed "land of 365 beaches" – a different one for each day of the year – Antigua certainly doesn't disappoint anyone seeking white sand and warm water. It's been voted the Caribbean's "Most Romantic Destination" two years running, and with tourist travel to the area ramping up, it's time to get out there before everyone else does.
The islands' climate, like the rest of the Caribbean's, is constant throughout the year with a daily average temperature of 81-degrees Fahrenheit. The months of July through October may see the country experience occasional hurricanes and tropical storms. While cotton and linen clothes should constitute a solid everyday wardrobe, a light waterproof jacket will inevitably come in handy during these wetter months. However, showers usually disappear as quickly as they begin, and there's no harm in being caught in a mild sprinkle now and then. Mid-December through mid-April is the sweet spot for visitors to catch the country at its (relatively) coolest and driest.
A 2011 census estimated the population of Antigua & Barbuda to be a combined 80,000; more than half are employed in the tourism industry. The population is largely homogeneous, with 91% considering themselves African, mulatto, or mixed African/Amerindian: former slaves were stripped of their distinct ethnicities and became simply African. 74% of Antiguans identify as Christians, including the 44% who subscribe to the teachings of the Anglican Church – a holdover from centuries of British colonial rule. Residents boast a 95% literacy rate, higher than the global average and that of many developed nations. The official language is English, though many locals speak an Antiguan Creole variation that borrows words from both British English and various African dialects.
Today, Antigua's local economy is largely reliant on the tourism industry. As a popular destination for visitors from around the world, Antigua's airport is served by a variety of international airlines, making it easily accessible by air. Other visitors, however, may choose to take the scenic route and opt to arrive by cruise ship to Heritage Quay. Although all entrants into the country are required to provide evidence of a departure ticket, visitors from the United States, the European Union, and all Commonwealth countries are exempt from visa requirements for a period of 180 days. Though it has its own currency, the East Caribbean dollar, the sheer volume of tourists has induced many visitor-oriented business to display prices and accept payment in U.S. dollars, with a fixed exchange rate of 1 USD = 2.7 ECD.
Not to be forgotten next to its larger, flashier sibling, the island of Barbuda sees much less tourist traffic than Antigua does. Although it boasts spectacular beaches, the island offers fewer amenities to non-local travelers. Around 1500 people live full-time on Barbuda, and most reside in the island's only town, Codrington. Small but mighty, Barbuda is distinct from the main island of Antigua in its self-governance, with affairs decided by the locally elected Barbudan Council and all land owned by the collective citizenry.
Home of the Frigate Bird Sanctuary, Barbuda is a haven for local wildlife and may be of particular interest to those travelers who prefer trekking off the beaten path. The Caribbean's largest bird sanctuary is also the world's second-largest colony of frigate birds, with around 5,000 specimens of the seabird. Birdwatchers can keep an eye out for around 182 species of local birds in total, including bullfinches, hummingbirds, doves, pelicans, egrets, Barbuda warblers, Lesser Antillean flycatchers, and the endangered and secretive West Indian whistling duck. Intrepid hikers might be rewarded with the sight of wild deer, boar, donkeys, and even nesting sea turtles along the coast.
Located on the main island at the heart of all the action, St. John's is both the capital city and commercial center of Antigua. St. John's Cathedral Divine towers 70 feet over the city, and is the most  imposing landmark on the province. Nearby are two bustling markets: one promoting local fruits and vegetables, its ground-level stalls bursting with produce, while upper-level shops offer a boutique-style shopping experience. The neighboring arts & crafts market is a showcase for makers of 100% Antiguan products, from seashell artwork to custom leather goods and articles of clothing pieced together from natural fabrics. Not just a souvenir-seeking tourist trap, the markets are central locations for both citizens and short-term visitors to procure authentic Antiguan goods.
Outside the city are, of course, all the beaches and the opportunities they offer. Boating enthusiasts should plan their trip for Antigua Sailing Week, scheduled sometime around the end of April or beginning of May, when as many as 200 vessels from around the world convene at Nelson's Dockyard in English Harbour for an internationally renowned regatta. 2017 marks the event's 50th anniversary, with dozens of registrants so far gearing up for a landmark event. Other water enthusiasts might also take the opportunity to engage in a number of other ocean-adjacent activities: sport fishing, snorkeling, windsurfing, diving, and kite-boarding are all popular options on Antigua's many beautiful beaches.
Dry land offers a wealth of active pursuits as well. Cricket fans have the opportunity to catch a number of test matches, running continuously from January through June at the Antigua Recreation Ground, or to get out in their whites and play a game themselves, following in the footsteps of such national heroes as all-time cricket legend Viv Richards. Golfers have two 18-hole courses to choose from, though reviews on these are mixed. More universally appreciated, however, are the rainforest canopy tours with zip-lining components, led by skilled rangers on lines like "Screamer" and "Leap of Faith." Don't worry, they're safe for the whole family.
Antiguan culture derives in part from all the nations that have had a hand in its development: West Africa, Britain, other Caribbean nations, and the United States. An average day might involve turning on an American TV channel, playing a game of cricket or association football (otherwise known as soccer), drinking a glass of Guinness, eating a meal of sweet potato dumplings, and listening to reggae or calypso music. This multicultural perspective may be what makes Antigua such a popular retreat for many international celebrities who keep primary or secondary residences on the island, including Italian fashion designer Giorgio Armani, Virgin Atlantic CEO Richard Branson, Scottish-American singer/actor John Barrowman, ex-James Bond actor Timothy Dalton, novelist Jamaica Kincaid, and media mogul Oprah Winfrey.
Overseas investors looking to take advantage of opportunities in the local market can seek assistance from the Antigua & Barbuda Investment Authority (ABIA), which promises to provide investors with "the necessary support, facilitation services and intelligence on local facilities and industry sectors." As enticements for foreign investors, ABIA cites such factors as Antigua's political stability, insulation from large-scale security concerns like terrorism and cyber crimes, up-to-date telecommunications infrastructure, emphasis on skilled labor and widespread education, and financial investment incentives that make the islands attractive to those seeking to protect and grow their existing assets. As a major component of the local economy, hospitality is always an industry ripe for both local and foreign investment; agriculture, business, education, and healthcare are other options to consider.
Those seeking a more robust financial and personal connection with Antigua may want to look into the country's recently established Citizenship by Investment Program, which offers the opportunity for major investors and their dependents to earn Antiguan citizenship and its attendant privileges by one of three possible methods:
FREE GUIDE! Get Essential Information on Protecting Your Assets
18 STEPS TO IMPLEMENTING YOUR PLAN B
A $100,000 nonrefundable donation to the nonprofit National Development Fund

A $400,000 stake in an approved local real estate project, eligible for resale after five years

A $1,500,000 capital investment into an eligible business
After successfully obtaining citizenship, a new Antiguan is only held to five days worth of residency in the five years immediately following their citizenship approval. They will be entitled to an Antigua passport, visa-free travel to 100+ countries, and no personal income tax.
Beyond its beaches, Antigua has a wealth of opportunity to offer its visitors, whether you're looking for economic promise or just a good time. Small but mighty, Antigua's islands are a gem waiting for you to discover them.
I hope you enjoyed this article: Get to Know Antigua: Living, Playing, and Investing. Here are some additional articles on Antigua that you might like too!
Antigua and Barbuda Citizenship — New University Fund Option
Getting Residency In Antigua and Barbuda
Becoming a Citizen Expat in Antigua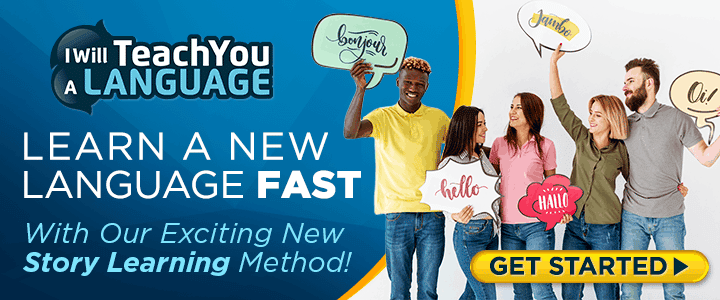 Like Our Articles?
Then make sure to check out our Bookstore... we have titles packed full of premium offshore intel. Instant Download - Print off for your private library before the government demands we take these down!