This is a very serious question that a lot of folks are beginning to ask themselves these days.  Perhaps it is because of the recent economic and/or political uncertainty.  Or perhaps a latent desire for adventure is rising to the surface of our consciousness and we are looking for ways to get out and ride the range a bit. Either way, wondering if moving overseas is right for you is something on people's minds and I'm starting to see a flood of inquiries about this topic.
This issue of the newsletter addresses this question from our family's experiences in day to day life living in Managua Nicaragua for over 14 years.  Hopefully these anecdotes will shed some light on life here specifically, but also generally in the region of Latin America.    If it open fields of questions in your mind, drop us a note and we'll share thoughts and answers that can perhaps help you decide if a life like ours might be right for you too.
Also, at the end of the newsletter is a series of questions that an associate of mine pulled together to "test" a person's appetite for life south of the border.  I love it and took it right away.  I scored a 45 out of 47, so I guess living here is a good fit for me.  Take the test and if you want to shoot back your score, I'd sure appreciate seeing how folks find themselves as ready to move south when the time is right.
But to go back almost 14 years, I didn't know the answer to the question, "Is living overseas right for me?"  Today in hindsight, I can clearly say yes, in fact, a resounding yes.  Life for us here, despite the challenges, cultural differences, and "foreignness," is far richer than we ever could have imagined.  We are incredibly settled and feel very much at home.
It has now been fourteen years since we packed up the 40-foot container sitting in our front yard in Shepherdstown WV and drove the Honda CRV into the back to complete the shipment.  We had received several quotes for packing the house and they all seemed outrageous to us, so we had the freight company drop the container off and we proceeded to pack and load for 3 days.
Carol did a great job of boxing and labeling everything down to the socks that we packed around fragile items, listing the contents of each box precisely.  This is a gem of a tip, by the way.  When you pack and label, be 100% precise.  The customs folks (Aduana) are very serious about imports.   If they inspect and find a box out of count or the sock covering a candlestick not listed, they will proceed to open every box, not just a random sample.    This greatly prolongs the time and add huge expense to the inspection.  Time being the key there actually, because "camping" in an empty house isn't a whole lot of fun.
Finally after all the house contents were loaded we hired the local tow truck with the lift deck to come and raise the car to the level of the container.   Then we drove it into the back of the container, locked it into place with straps and tire chucks, and placed a mattress on either side.  We sealed up the container and the truck came to take it away.  Three weeks later, it was in Managua and so were we, Carol and I, and our 2 year old Amanda.
Now, let me be clear.  Having your container in Managua is very different from having your stuff.  Even with Carol's meticulous labeling and paperwork, customs took about 4 weeks to process and it was only after appearing several times in person with crying baby in arms, did they relent and let us have our stuff.   I'm not sure if Carol pinched Amanda (she wouldn't do that) but a crying baby definitely helped.  In all fairness, I will tell everyone that 2 days after we arrived in Managua, I subsequently left for 10 days of travel and meetings.   It was Carol who took care of getting our stuff out of customs and moved into the house.  My bride is a real keeper.
There, in fact, is the next major point when asking whether a move to Latin America is right for you.  Both partners have to feel good about the move and do well on the test below.   Living and working in Latin America will provide a constant line up of things both new and uncertain.  Most of these new experiences are pleasant or at most minor annoyances, but you have to maintain the right frame of mind to experience them in a positive way.
I like to call it, "maintaining a sense of adventure."   There is a powerful pioneering feel to the life experience overseas.  Whether it's the electricity or water being out from time to time, to the lack of some tiny part for the stove you'd just pop into Home Depot to get.   The long, long, long waits at the bank for a simple deposit can get on your nerves.  These are the kinds of things that you must take on stride in order to have a happy existence here.
Our girls grew up in Nicaragua and enjoyed a wonderful life full of richness.  For them it's about the activities they have and we are at no shortage for these.  Every week Amanda and Emily have 30+ hours of dance between jazz and ballet.  Both have taken acrobatics and gymnastics and are involved in international dance competitions in Panama, El Salvador and Costa Rica.   Amanda swam for the German School and her friends at the American School participate in competition volleyball, baseball and martial arts.  Except for the surf lessons, our life here is pretty much like a typical life in the states….. except that it isn't.
Here's some of the why?  One thing, and maybe the single biggest thing I can put my finger on is the low, low cost of the activities and general cost of living.    Dance was less than $100 per month, per girl for the  more than 120 hours of studio time with incredibly talented dancers and instructors.  The full time maid and gardener we employ costs us around $350 per month.
Experience the Insider community that takes your international lifestyle to the next level. Download your FREE guide
"18 Steps to Implementing Your Plan B" instantly!
What that means is that we have no chores.
I really mean that.  No chores.  Ever.  One can scarcely imagine how this impacts your quality of life.   That is unless you already have one.   I know I couldn't afford this luxury before we moved here.  Life in the US was dishes after dinner, cleaning the house, cleaning the bathrooms (not that I did much of that), doing laundry, making beds, cutting grass, cleaning leaves, fixing broken stuff, and lots of chores that I have absolutely forgotten about.
Now imagine having none of those things to do.  The amount of free time in your life expands exponentially.  Especially on the weekends.  And this is where the really fun stuff comes in.  Yes, some of it is wild crazy fun like bungie jumping in Costa Rica's Colorado Canyon, but often, it's simply spending lots of time with the girls reading, playing games, going to the beach, having dinner with friends, and leaving a huge mess of dishes and feeling no guilt since they won't be doing them anyway.  It is also about having friends come and visit and sharing this amazing experience with them too.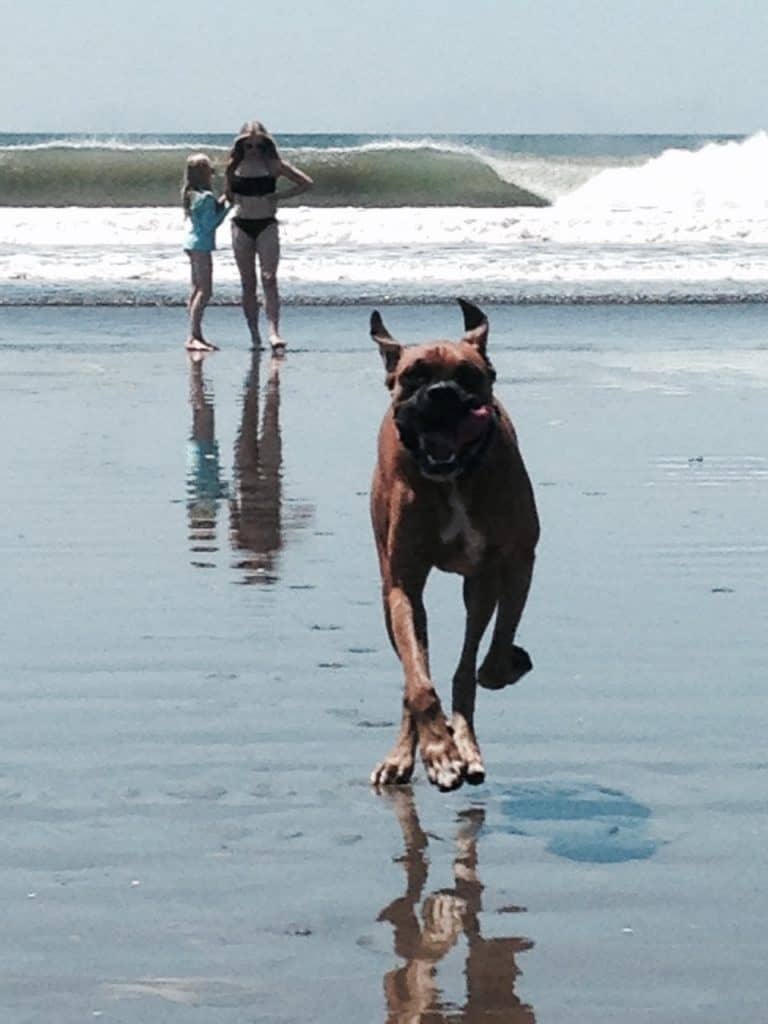 So, we'll keep exploring the question, "What is it like living overseas?'  Such a simple question yields an unbelievably complex answer.  Because each of us comes from different backgrounds and holds widely varying expectations, talking about "what it's like" can become a long conversation.  There are some things that seem to be universal to the experience that most expats would agree upon and this is the subject matter of this Gringo Life.  I will draw upon some of the familiar experiences that we all share and add in some funny anecdotes to boot.
In fact, as I wrote this I made a bunch of notes about some things to write about in the future including a shopping trip to the various "mercados," the supermarket, and the mall to.  This should be fun for me and informative for anyone interested in a possible life overseas.  Right now, take a look at the test below and see how you score.  Once again, love to get your score and get a sense of how people feel about a life overseas.  Take care and until next time, all the best.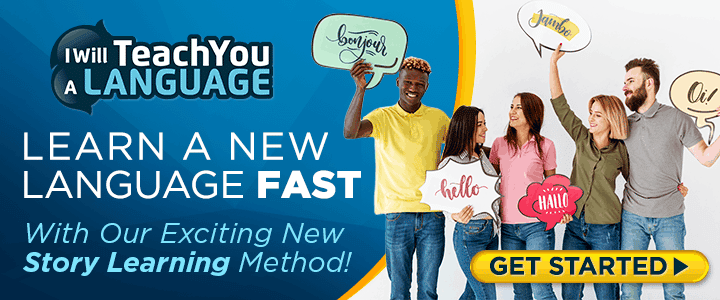 (After 14 years in Managua Nicaragua, Mike packed up a container and moved partially back to the states.   He and his family are now splitting their time between Shepherdstown, WV and Managua Nicaragua.   In a forthcoming article, he will discuss the reverse move and items to consider when coming back north.)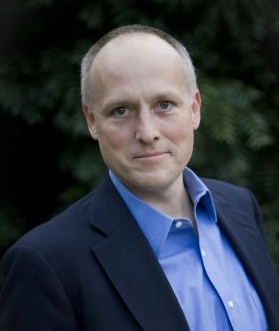 Michael Cobb
Chairman and CEO
ECI Development, Ltd.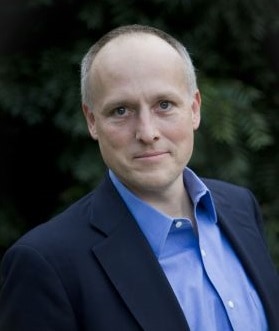 Michael K. Cobb is the CEO and co-founder of ECI Developments which has properties throughout Latin America. He speaks all over the world on international real estate and is a board member of the National Association of Realtors.


Like Our Articles?
Then make sure to check out our Bookstore... we have titles packed full of premium offshore intel. Instant Download - Print off for your private library before the government demands we take these down!