This is the Dragon's Blood Tree, Dracaena cinnabari. It can be found in only one place on earth, a remote island called a Lost World for its uniqueness, the "most alien-looking place on our planet."
Yet, the Dragon's Blood Tree (named for its bright red resin that has medicinal properties) is only one of over 300 plant species that can be found here and nowhere else – like the Bottle Tree, Dorstenia gigas: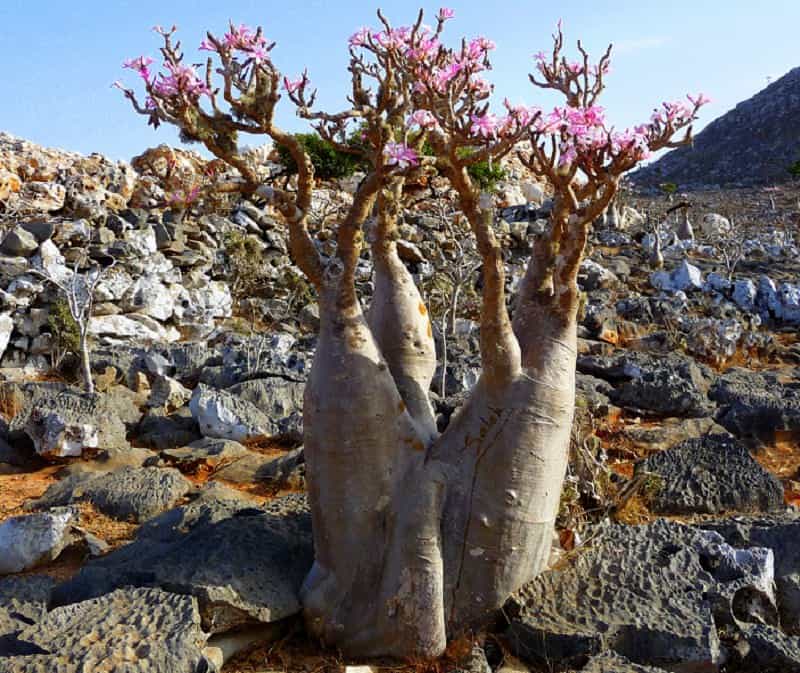 And the Cucumber Tree, Dendrosicyos socotranum (yes, it's related to the pickles in your refrigerator):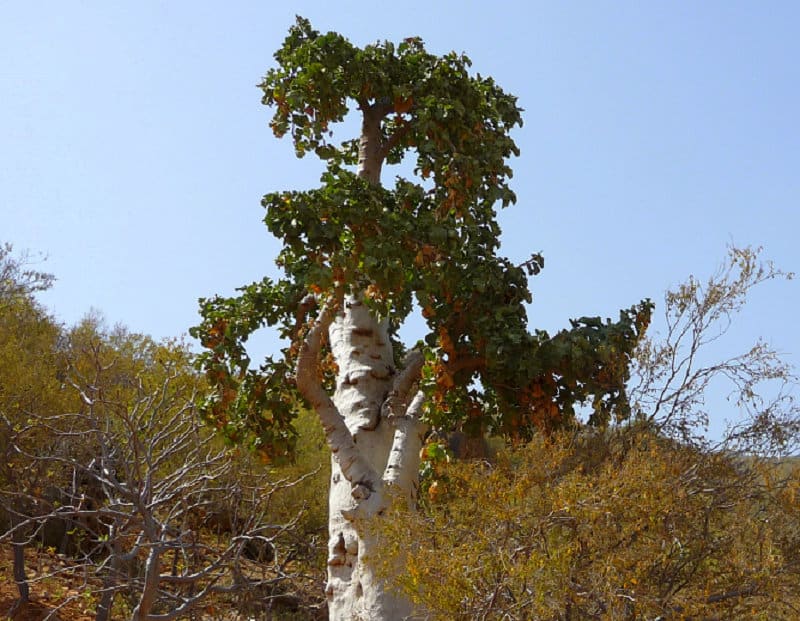 Although it's known as the most alien, strangest, weirdest, and bizarre place you can go to, it's also completely safe and incredibly beautiful. Anybody who comes here returns saying, "You have to see it to believe it." What is this place?
It's the World Heritage Site of the island of Socotra, the "Galapagos of the Indian Ocean," 240 miles off the coast of Yemen to which it belongs. It's hidden, remote, and far away.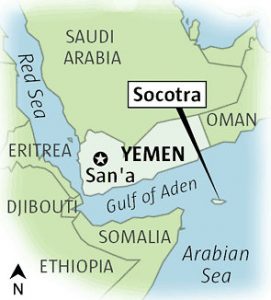 Socotra (so-cot-rah is the size of Rhode Island or half the size of Luxembourg (1500 sq. miles). It's incredibly ancient, once a part of the Gondwana supercontinent hundreds of millions of years old that broke off from Africa about 20 million years ago. This long isolation enabled the spectacular and unique plant life.
The indigenous people of Socotra – the Soqotri – have lived here for millennia. Especially Soqotri ladies, whose DNA (the mitochondrial form inherited only through women) is found nowhere else on earth (R0a1a1 subclade). Numbering some 40,000 today, the Soqotri live in small fishing villages on the coast or up in the highlands where they herd their goats and camels.
There's only one town, Hadibo, and it's a dump. You fly in, stay one night at the passable Summerland Motel, then camp overnight as you explore the island by 4WD jeep. So let's start exploring. Ever seen a tree like this? I know you've heard of it…
Experience the Insider community that takes your international lifestyle to the next level. Download your FREE guide
"18 Steps to Implementing Your Plan B" instantly!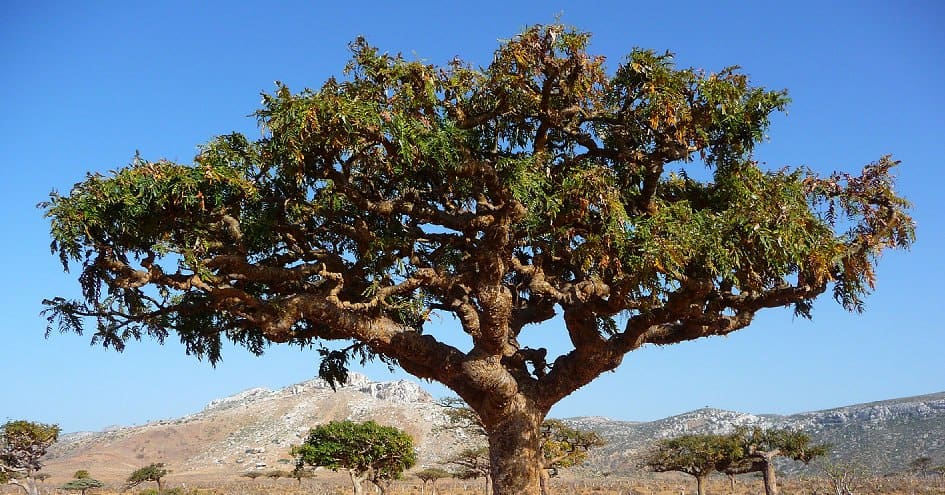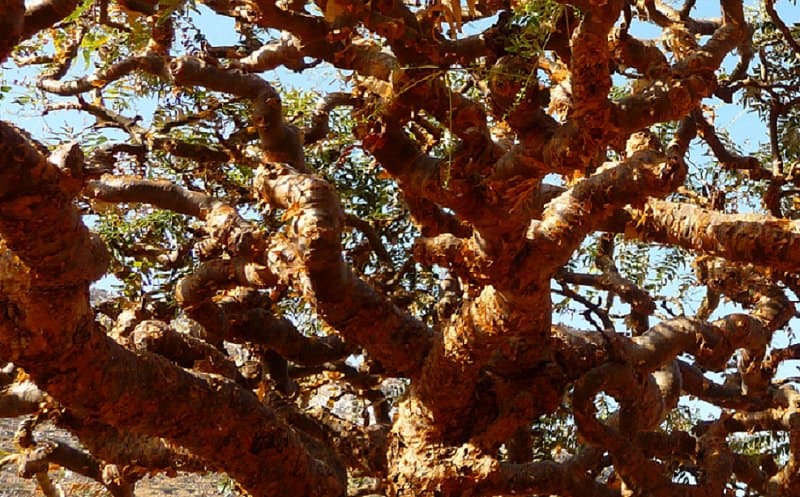 How about this one? You've heard of this too…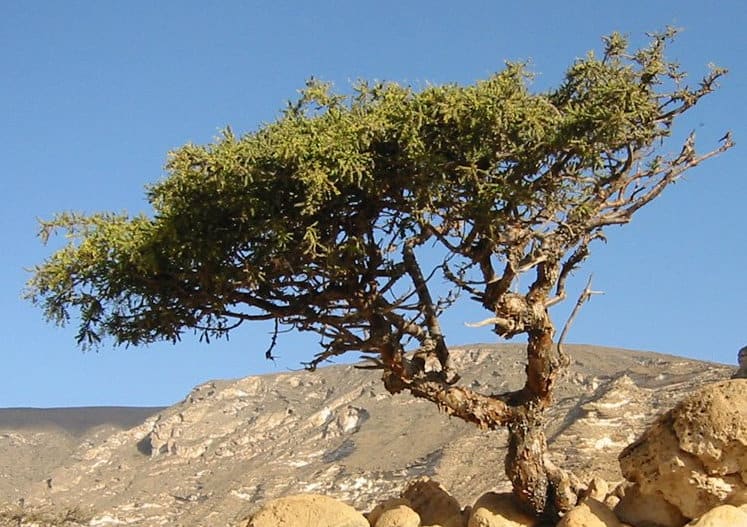 The first two: a Frankincense tree (Boswellia socotrana). The third: a Myrrh tree (Commiphora myrrha). The aromatic resins of Frankincense and Myrrh were the gifts, along with gold, the Three Magi presented to the Baby Jesus in Matthew 2:11.
There are lots of both in the Ayhaft Gorge. Then we head up to the Dixam Plateau with countless Dragon's Blood Trees…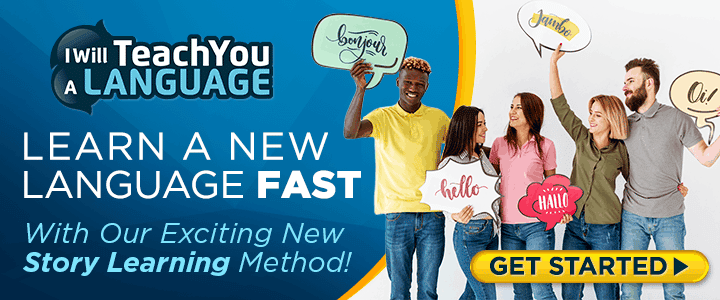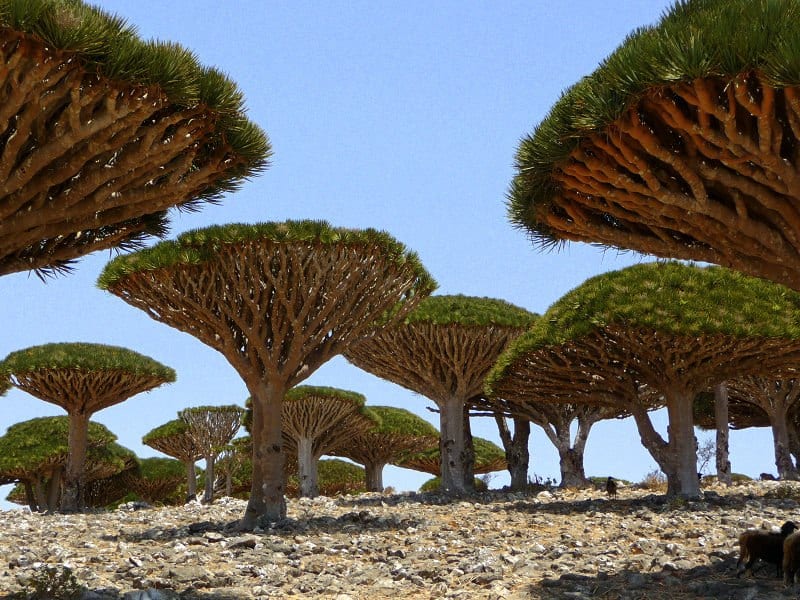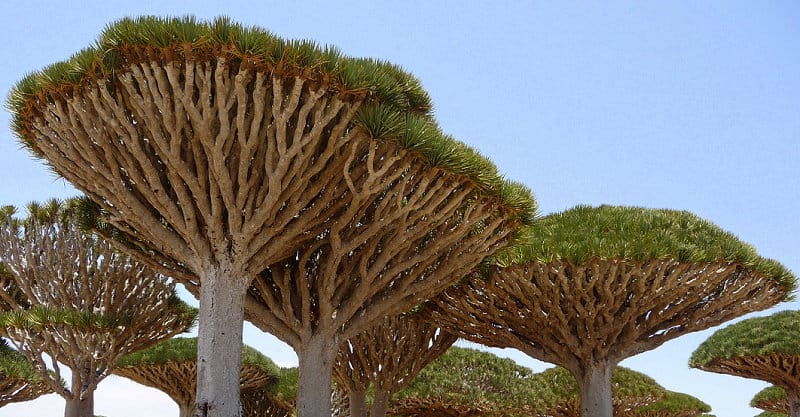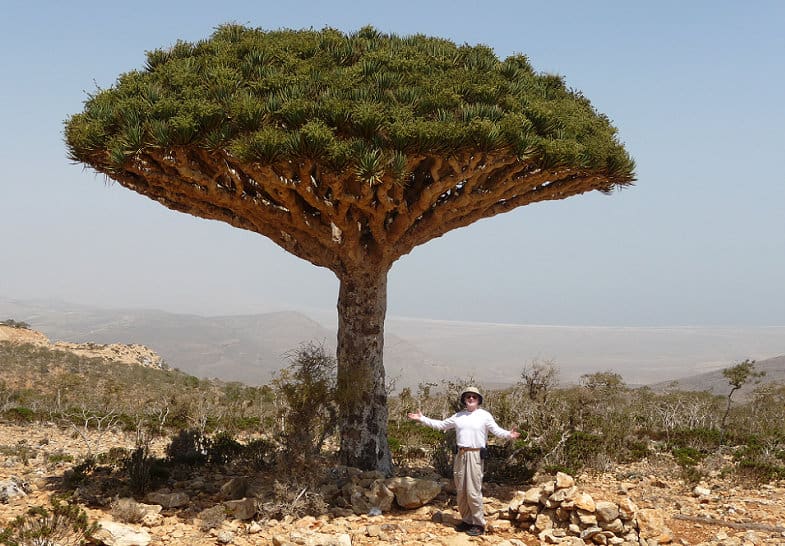 You just can't help being entranced with these trees. And yes, the resin is red – dragon's blood red…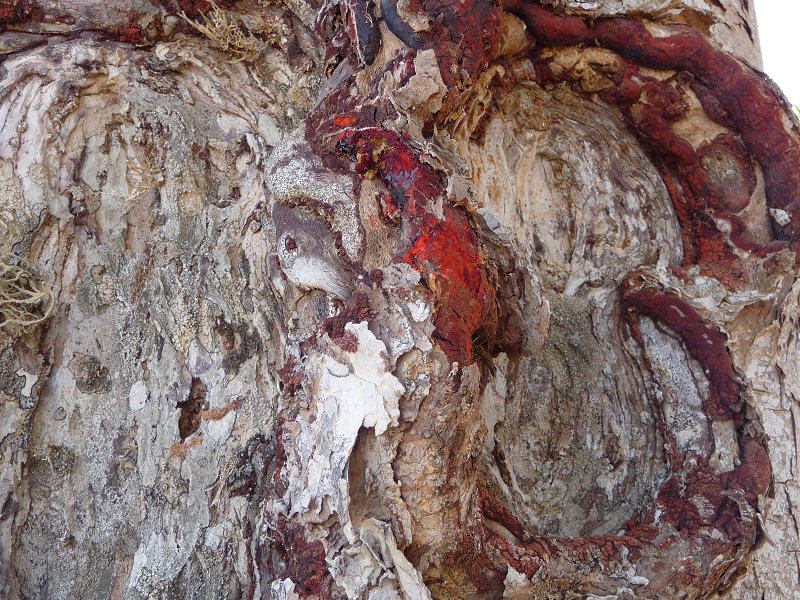 We drop off the plateau and down into the yawning chasm of Wadi Derhur, where at the bottom we find palm oases and clear natural pools…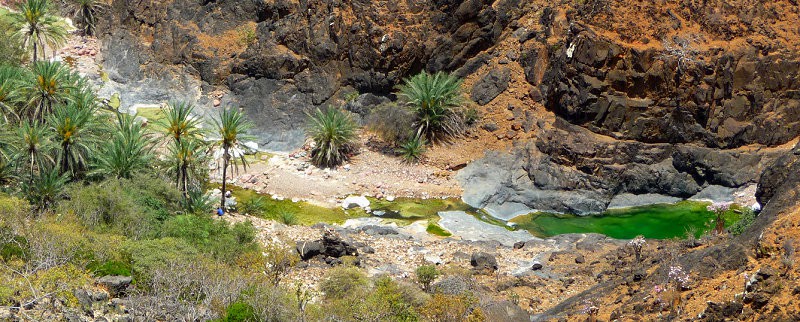 Of course, you have to go for a swim…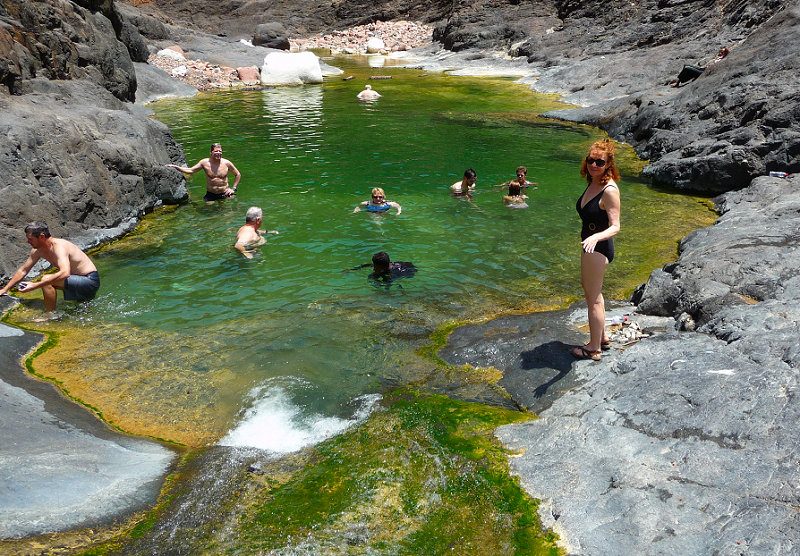 Climbing out of Wadi Derhur, we see more bottle trees than we can count…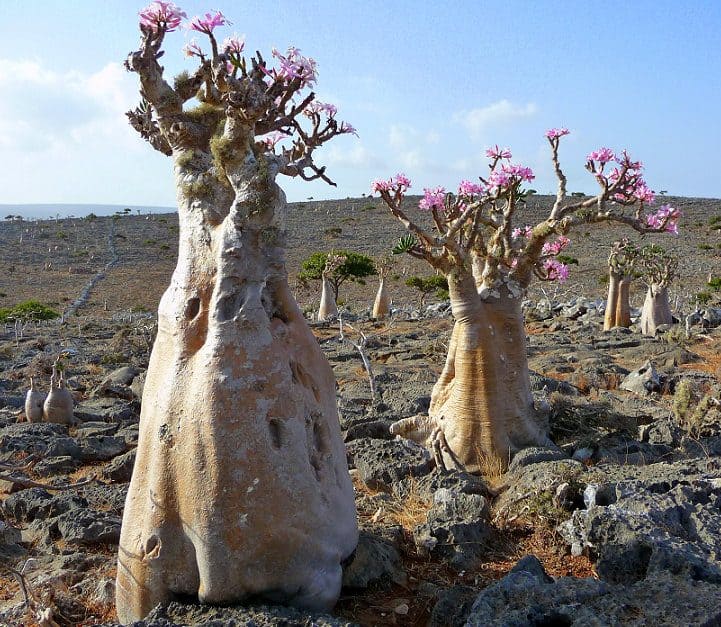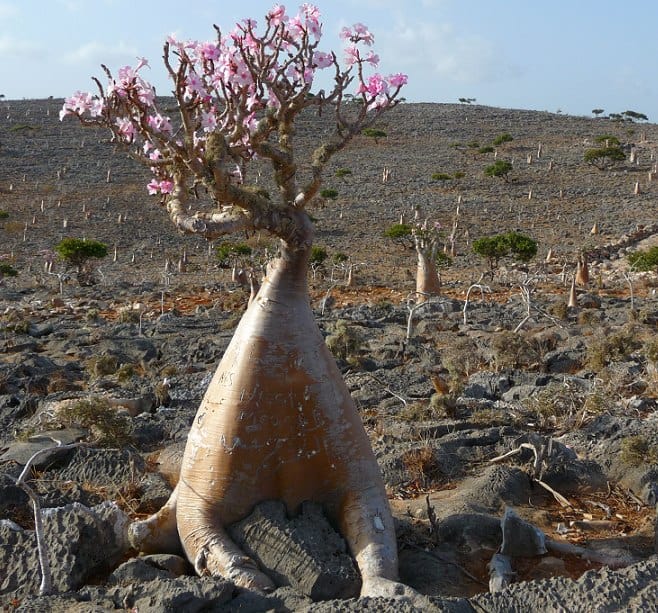 We've crossed the island to the south coast to frolic among the white sand dunes of Hayf and Zahek…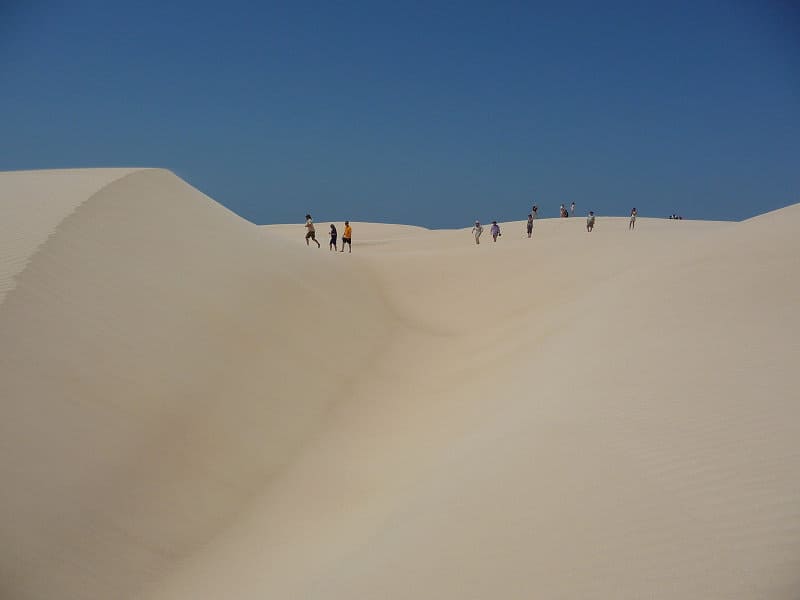 Discover another hidden oasis…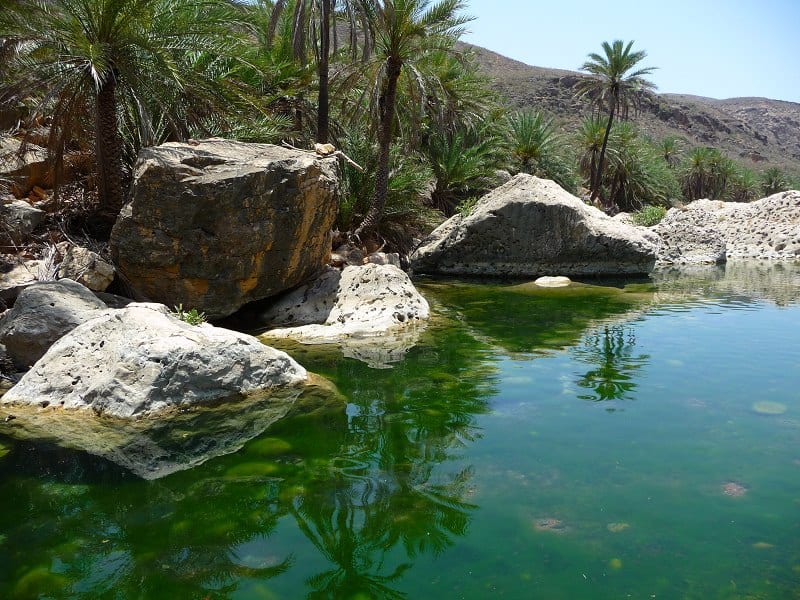 Then drive up to the Homhil Plateau laden with bottle and dragon's blood trees. We hike to a natural rock pool high above the sea dubbed by visitors as the Homhil Infinity Pool. Who could resist a swim here, especially as you and your friends have it all to yourselves?
Traversing the north coast back to Hadibo, we come upon a startling sight – rusting Soviet tanks on the beach. The Soviets colonized South Yemen and had a military base here during the Cold War. The tanks on the beach remain a monument to their losing it.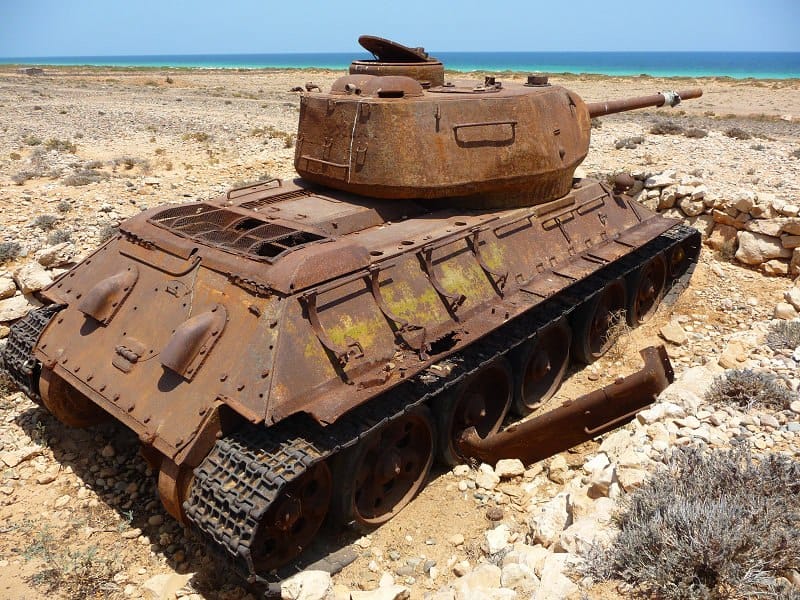 Continuing on a track to the island's northwest corner, we reach Qalansiyah, Socotra's most breathtakingly beautiful beach, and the adjacent Detwah Lagoon…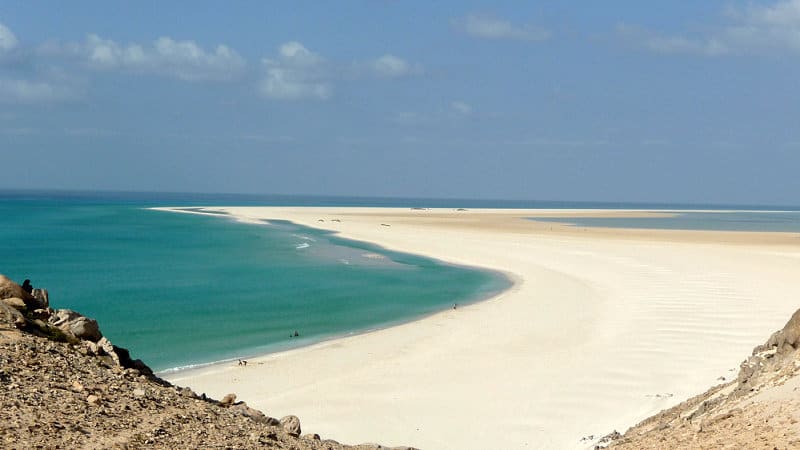 It's a wonderful place to relax, have fun, tell jokes around the beach campfire, and camp here for the night. We call it the Million Star Hotel. You'll have never seen so many.
From an anchorage here we take a boat to a tiny isolated fishing village called Shaub. It is here that Pulitzer Prize-winning photojournalist for the New York Times, Jonah Kessel, discovered a new color of crayon for Crayola – a unique shade of turquoise in the water of Socotra he named Socotri Cerulean.
"The waters around Socotra," Jonah says, "are like the colors you see in magazines, except the saturation slider hasn't been jacked in Photoshop. And you're not looking at a book or magazine. You're actually seeing it." And so will you: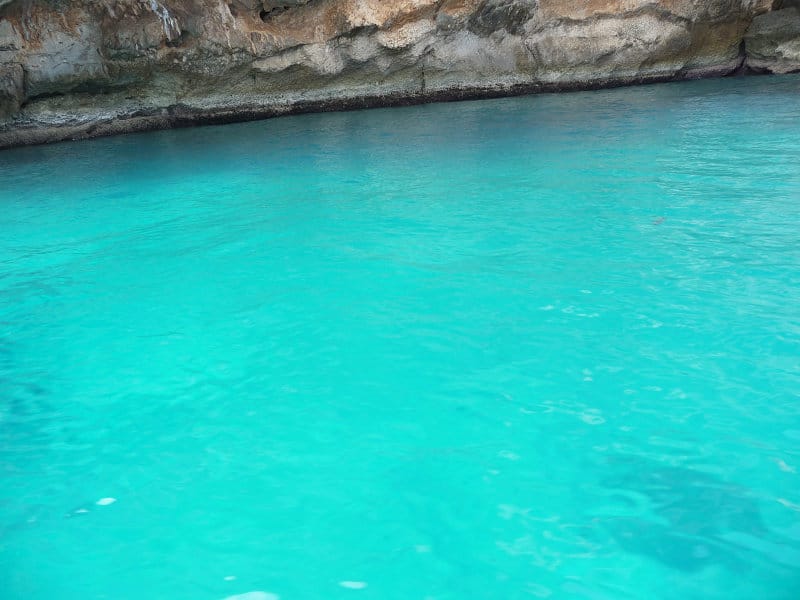 Note, this is not Kessel's photo but mine unretouched, as are all the photos you see here.
It is at Shaub that you find the best lobster fishing in Socotra. What better way to end an adventure to this extraordinary place than with a lobster feast?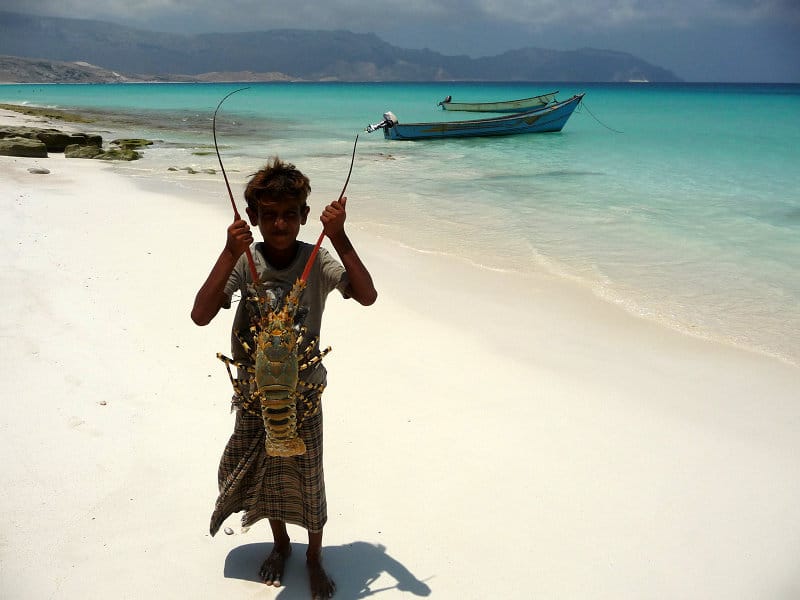 Ready to go? Can hardly wait to check Socotra off your bucket list? There's just one problem: you can't get here anymore.
Since I was there in 2014, a full-on civil war conducted by proxies and agents of Iran has erupted in Yemen – and although it's left Socotra entirely alone, safe and in peace, all flights to the island have been canceled. And forget about a boat with all the Somali pirates blocking the way.
It's a Carpe Diem Lesson – seize today for you don't know what's going to happen tomorrow with today's opportunity vanishing with the wind.
When Socotra opens up someday and you can get there once again, I'll be back. The Land of the Dragon's Blood Tree will still be there. Soqotri kids like this will be there to welcome you. So when that someday comes, be ready for it. Carpe Diem.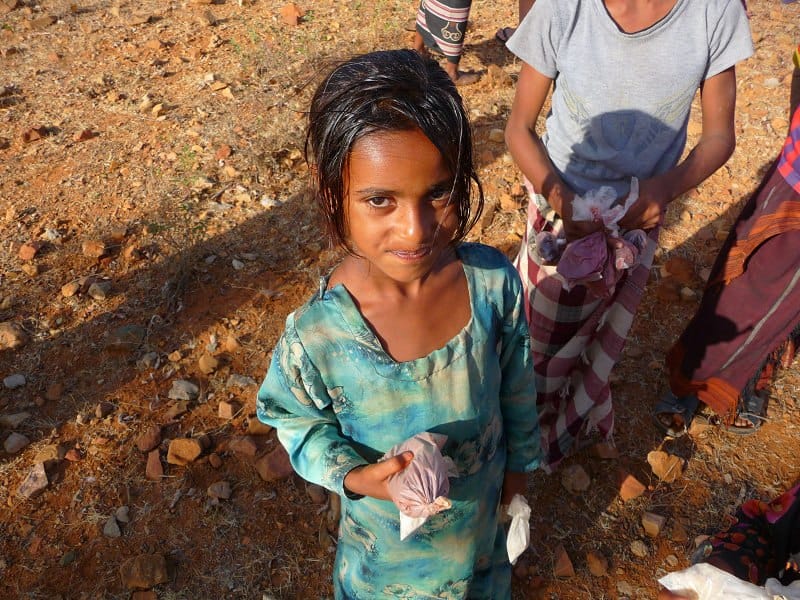 Click here to get advance notice of expeditions you can join & stunning photos of Once-in-a-Lifetime Adventures
Jack Wheeler is the founder of Wheeler Expeditions.
©2019 Jack Wheeler – republished with permission

Like Our Articles?
Then make sure to check out our Bookstore... we have titles packed full of premium offshore intel. Instant Download - Print off for your private library before the government demands we take these down!