South Korea is a hidden gem. Not only does it boast an interesting history, but it is modern, provides efficient public transit, and is easy for English speakers. I spent over a week just in Seoul and would return in a heartbeat. Here are some tips for those who want to make the most of their time in Korea and experience a few things off the main path.
OME Cooking School: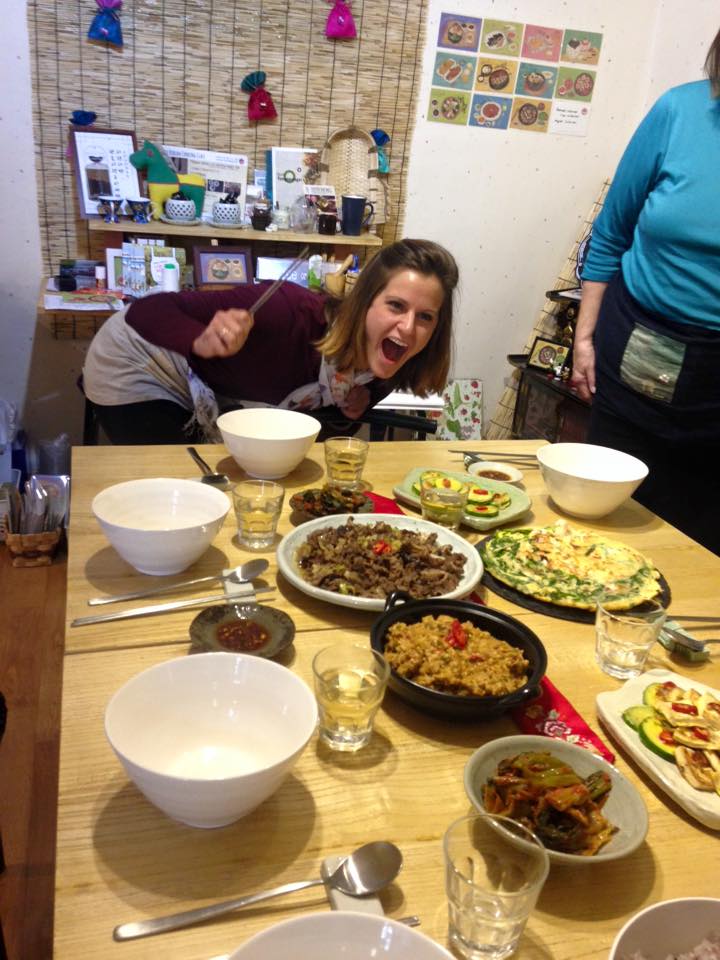 On my most recent trip around the world, I started to take cooking classes in as many countries as possible. It was a great way to not only get to know some locals, but also appreciate and understand a major part of every culture: the food! My cooking class in Seoul was one of my favorites, due to the intimacy of the class, the extensive market tour, and the outcome of our meal. OME is a class run by Minseon, a local woman who received her culinary degree in Seoul. She hosts the class in a small home across the road from the Gyeongdong Market in the Dongdaemun District. The class I attended had 5 people and, needless to say, it was different than other cooking classes I attended, because we worked together as a team to create one meal to share instead of each person creating their own dish. This meant that we divided tasks, asked questions, learned together, and all received Minseon's attention the entire time. We started by sipping Dong Suh (Solomon's Seal) tea and going over the ingredients for our meal. After the delicious (and huge!) meal, we headed out for a tour of Gyeongdong, which was one of the most impressive markets I've seen – with only the Turkish Bazaar rivaling it in size. We passed foods and spices that I have never seen or heard of. Minseon was an expert about all of them, explaining their uses, flavors, and even health benefits. As a fair warning, this is a very local market with some old school Koreans, so be prepared to see some unconventional ingredients, like dog meat. The local university students in our group explained that, while it is uncommon for younger generations to partake in such practices, many in the older generations grew up during times of war when food, especially meat, was scarce.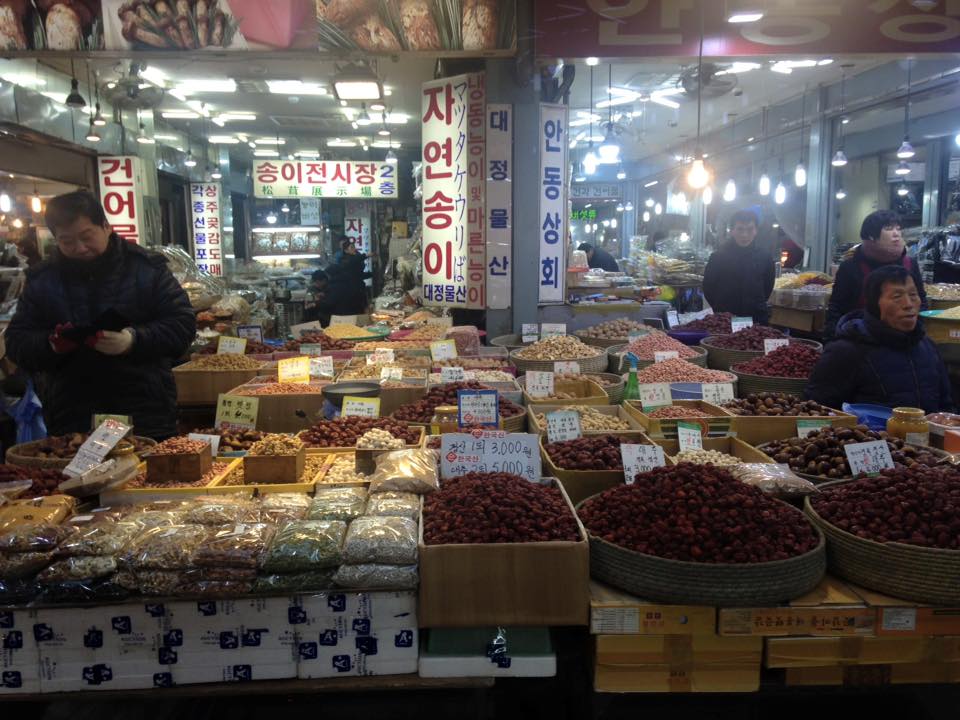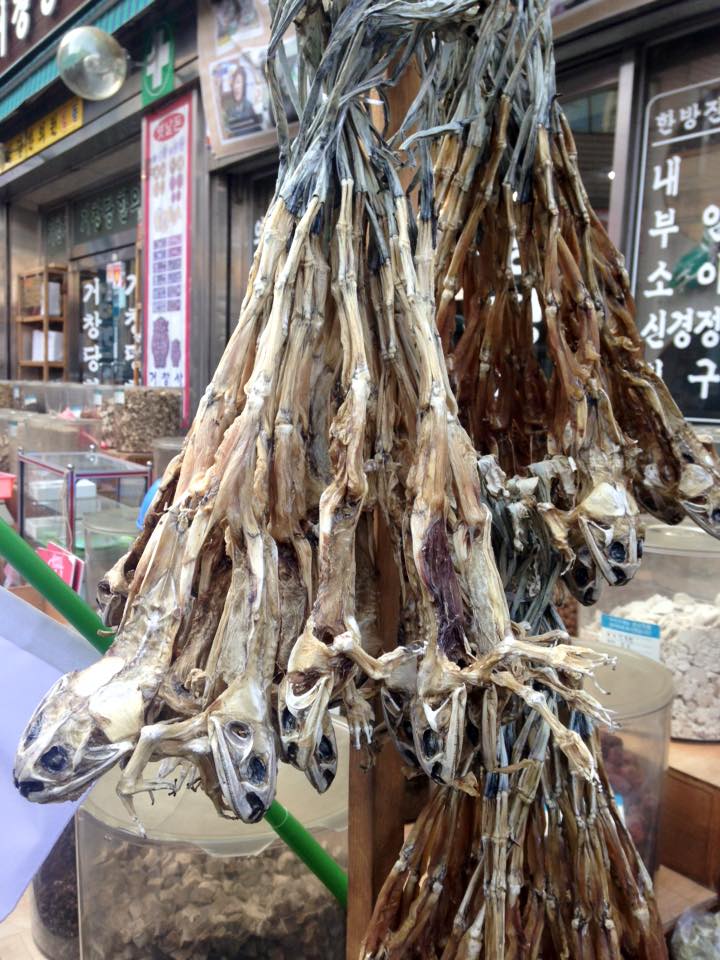 The DMZ:
The Demilitarized Zone is a 4 km (about 2.5 miles) strip of land on the border between North and South Korea. This was on the top of my list of things to see during my time in Seoul. The only way that you can access this area is through an organized tour, one which allows you to access Panmunjom, a small peaceful village north of the border where the 1953 Korean Armistice Agreement that paused the Korean War was signed. Keep in mind that to do this, you need to work with a tourism company (e.g. DMZ tours, about $150) and submit your information, including your passport, at least a few days in advance. Not all countries are welcome (U.S.A. is okay) and children have to be over 10 years of age. I booked my ticket days in advance and began to psych myself up. Unfortunately, on the day of my tour, North Korea started testing nuclear weapons, so the entire DMZ was closed and I could not go to Panmunjom. We were still able to go to the border for a while before we were shooed away in fear of North Korea sending over some small warning shots. Instead, we went to an observatory where we could see across the river with telescopes. I won't give it away, but there is a museum in the observatory which I found to be very interesting and recommend checking out. Until next time, Kim Jong-un…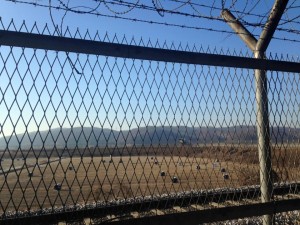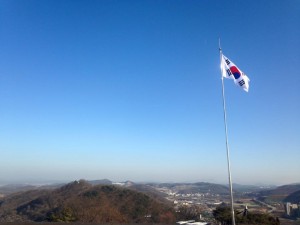 Jjimjilbangs:
In case you didn't immediately Google this, a jjimjilbang is a traditional Korean spa – and it is incredible! When you think of a spa and try to apply that ideology to a jjimjilbang, think bigger… like 7 floors bigger. The one that I visited was called Siloam, and I believe it to be much better than the Dragon Hill, which is smaller and stuffed with tourists. The first thing that sets a jjimjilbang apart from an American spa is that it is open 24/7, and you can (and should) stay overnight for a small fee (about $14). Upon arrival, the spa looks like a warehouse covered in neon lights, but don't let that fool you. Once you buy your admission ticket, you leave your shoes at the lockers (do NOT wear your shoes inside, it is extremely insulting and unsanitary) and the front desk will give you a locker key, any tags for additional services (I splurged and got a massage by the "aunties," but we will get to that), and the required garments. If you are going down to the baths first, you must be naked. Don't worry, it's not weird because everyone is naked and it is just part of the experience. The bathing area at Siloam is amazing – there are multiple baths that are labeled to let you know the temperature and any additives, including a heated jade bath, charcoal bath, mugwort bath, heated waterfall massage, an ice bath, and the regular showers. There are two saunas, one with herbs and one without, that you can sit and sweat out all your toxins. I purchased a special service which included a scrub down, facial, and massage by the "aunties," which are basically middle-aged women in sexy lingerie. These women exfoliated LAYERS of skin from my body that I didn't even know existed. I have never felt so clean in my life and my skin was baby smooth. As a fair warning, they are not afraid of crevices, but it is 100% worth it.
Experience the Insider community that takes your international lifestyle to the next level. Download your FREE guide
"18 Steps to Implementing Your Plan B" instantly!
After bathing, I began to explore the other floors that Siloam had to offer, including the resting level (think matted floors with blankets and pillows for relaxing and napping), the recreation level (ping pong/restaurants/gaming systems), two levels of fomentation rooms, and the sleeping quarters. Fomentation rooms are chambers that include either elevated or reduced temperature and some sort of natural element that aids in health. For example, there are rooms with increased oxygen, rooms with heated salt, rooms lined with charcoal, and so much more. People are quietly relaxing or napping and soaking in the atmosphere. I must admit, it is quite serene. When turning in for the night, you have the choice of the men's sleeping quarters, the women's sleeping quarters, the snoring quarters (for those of us who saw logs), and the red clay tunnels. Of course, I went for the red clay tunnel, which was a small capsule carved out of a room made entirely of red clay. It included a sleeping mat, a pillow, and a very nice down comforter. I was out within minutes, thanks to the snorers being quarantined, and I woke up feeling refreshed before my flight.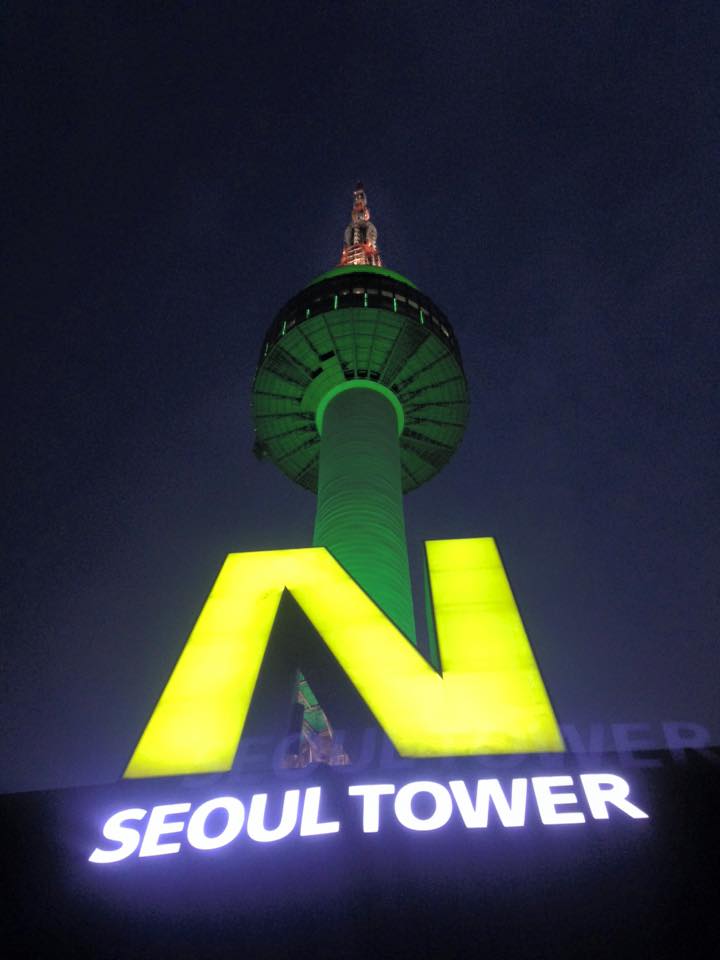 This is just a sampling of three things that I did in Seoul. I would mention the Korean BBQ, puppy cafes, and love lock exhibit at the Seoul Tower, but I have to leave some things to the imagination. If you are looking to dip your toes into another culture without struggling as an English speaker, South Korea is absolutely at the top of my list of recommendations.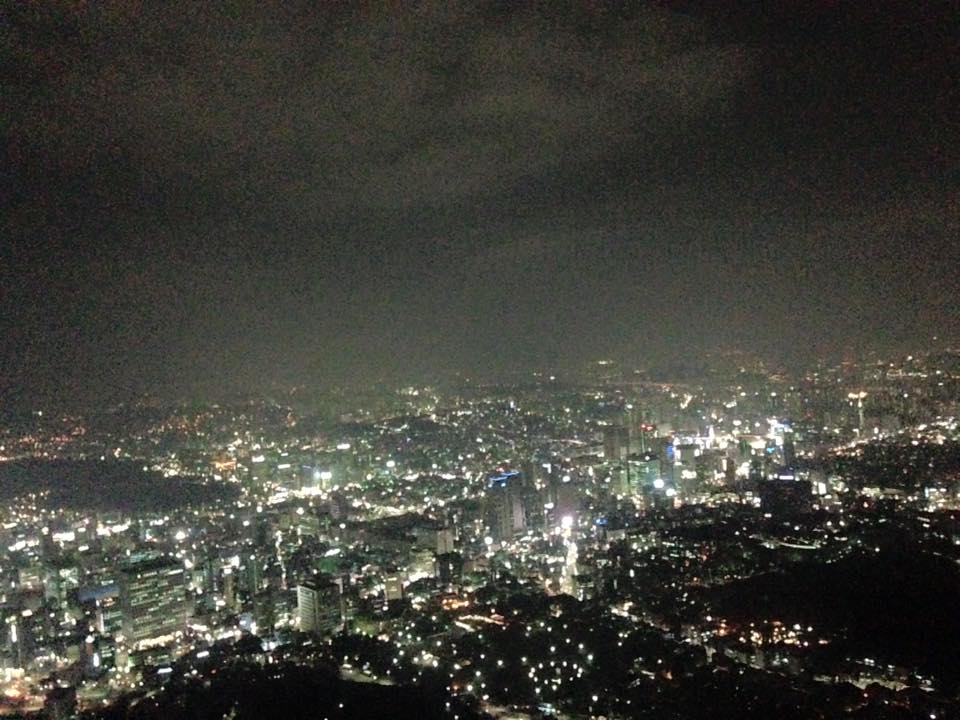 Like Our Articles?
Then make sure to check out our Bookstore... we have titles packed full of premium offshore intel. Instant Download - Print off for your private library before the government demands we take these down!