There's never been a better time to take yourself permanently OOO (Out Of Office). Pre-pandemic, the number of 'digital nomads'—freelancers who work from a variety of global locations—was steadily growing year-on-year. And today, the ranks of these globetrotting workers have swelled to over 15 million. 
Meanwhile, against the backdrop of 'The Great Resignation' (a term coined in 2021 to describe record numbers of people quitting their jobs following COVID-19), remote and hybrid working options have become commonplace. In job descriptions, they have become a firm feature in recruitment ads as employers continue to seek, attract, and retain staff.
It's not just about working from the kitchen or local café, either. According to one survey, 86 percent of employers have seen a rise in demand for international working amongst their employees, and have more staff based in different countries than ever before. It's a trend that's only set to grow as more of us look for ways to broaden our horizons and achieve greater work-life balance.



Read on for our picks of the best jobs that can be taken on the road.
Web Designer
Tech is one of the most in-demand industries at the moment and web designers are especially sought-after. According to the US Bureau of Labor Statistics, demand for web developers and digital designers is projected to grow 8 per cent by 2029 as e-commerce continues to expand. This means a ready stream of customers wherever in the world you may choose to be—every business from a tiny hostel to global banking firms need a website. 
What's more, there's no reason the job can't be carried out anywhere there is a decent Wi-Fi signal. There is little need for in-person meetings in this field, and beyond initial discussions with a client, the design process can usually be undertaken whenever and wherever.
"Providing you can equip yourself with a high-end laptop and the correct software there really is no problem taking your work with you wherever you wish to go," says one tech entrepreneur-turned-digital nomad. "As long as you have a good internet connection you'll be living the digital nomad dream"
Photographer
Photography has long been a popular career choice for those who enjoy freedom and flexibility. Requiring little more than a camera and a laptop by way of kit, it's possible to work from almost any location. Changing scenery, new people and different cultures offer plenty of creative inspiration, while uploading and editing can be done from any café table. 
Meanwhile, the growth of social media has made it easier than ever to build a profile and generate new clients—wherever in the world you may be. "Definitely get an Instagram account," says professional photographer Ian Howorth, who advises that people curate it like their 'own personal museum'. "Do it well, do it often. You never know where it might lead you, or who might see your images."
Blogger/Influencer
Becoming a successful blogger is not as easy as some would imagine. Building a blog that generates a good income takes time, patience, and perseverance. But get it right and you could find yourself with one of the best remote working jobs there is. 
Experience the Insider community that takes your international lifestyle to the next level. Download your FREE guide
"18 Steps to Implementing Your Plan B" instantly!
Travel is a popular topic for bloggers—and as a digital nomad you'd have plenty to write about—but remember you can blog about absolutely anything. In fact, it can sometimes pay to choose a more specialist subject or niche. 
Once you've established a following and secured finance through routes such as sponsored content, ads, and affiliate marketing, it's simple enough to fit blogging around your trips. Write in the morning then spend the day exploring or bank up a series of posts ahead of time then jet off somewhere new for the week.
Online Tutor
Teaching languages is a tried-and-tested choice for those looking to fund themselves while they travel. But now it's not always necessary to find a school or organize in-person lessons with students. Those who already have qualifications in this field—or are willing to work to get them—can enjoy the freedom to teach from almost any location online. 
After all, the skills required to teach are the same wherever you go. You'll need an ability to engage your students, strong communication skills, and great time management—especially as a remote tutor. While there are various online tutoring companies that employ teachers, it's also possible to set yourself up as a freelancer, taking on as many or as few students as you choose, setting your own rates and designing your own curriculum. Lessons can also be scheduled at times to suit both student and tutor—although be careful when planning around differing time zones!
Virtual Assistant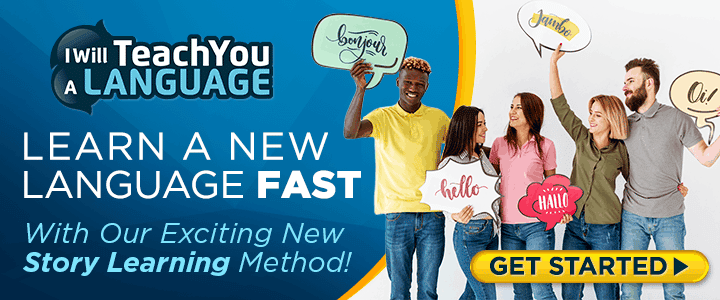 This might be the ultimate job for digital nomads since it requires a flexible approach to working hours, uses skills that many of us already have and does not need any formal qualifications. 
A virtual assistant (VA) supports business owners or private individuals by taking on admin and other organizational tasks, freeing up their clients' time. It's a job ideally suited to those who excel in organisation and find multitasking second nature. Duties often include scheduling appointments, copywriting, social media work, and general administration.
VAs need to be adept at time management as they will often be called upon at all hours of the day, but they are usually able to set their own schedules and working across different time zones can be an advantage when employed by international clients. It's not for everyone but if you are looking for a way to see the world while you work it might just be the solution.  
Obviously, some jobs and certain locations are better suited to remote working than others. So, if you are considering packing up your laptop to follow your wanderlust, it's worth doing your research before booking those plane tickets.
Author Bio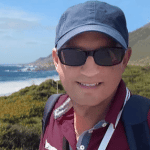 Mike James, Independent Writer
I am a freelance writer specialising in property, investment, cybersecurity and finance. Originally from Redhill in England, I have been living and working in Europe for the last few years. I consider myself a digital nomad who enjoys sharing my knowledge with like-minded industry-professionals.

Like Our Articles?
Then make sure to check out our Bookstore... we have titles packed full of premium offshore intel. Instant Download - Print off for your private library before the government demands we take these down!