Currency Risk When Buying Property Overseas
This week, we are going to hear from a good friend of mine, Kelly Cutchin, USA Country Manager for Moneycorp. Kelly and I speak at a lot of the same realtor events around the U.S., where she helps buyers of property stabilize their currency risk in a global transaction. Kelly has a great story, too, and a ton of information for you if you plan to invest overseas.   
The bottom line here is that when buying a property overseas where the contract is written in a currency other than your home currency, especially when a currency fluctuates a lot, having a hedge to take that risk away makes a lot of sense. There are many ways to do this, but the simplest and easiest is working with someone like Kelly to fix the currency for you and the transaction amount. She gets into the details here:
As an Orlando Florida native, I've seen my fair share of tourists and global travelers. I've also seen orange groves turn into theme parks and infrastructures be put to the test. I'm accustomed to hearing foreign languages and eating ethnic foods, and nowadays I'm far more familiar with global markets, overseas investment opportunities, interest rates, and (most importantly, to me) Currency Exchange rates than I ever imagined.
I can promise you that as a child or young adult, I never answered the common question of, "What do you want to be when you grow up?" with, "A Currency Exchange Expert, of course." But here I am, and I wouldn't change a thing. It's my passion, and my hope is to continue to educate people throughout the world on how to make the most of their money and have a good experience while doing it.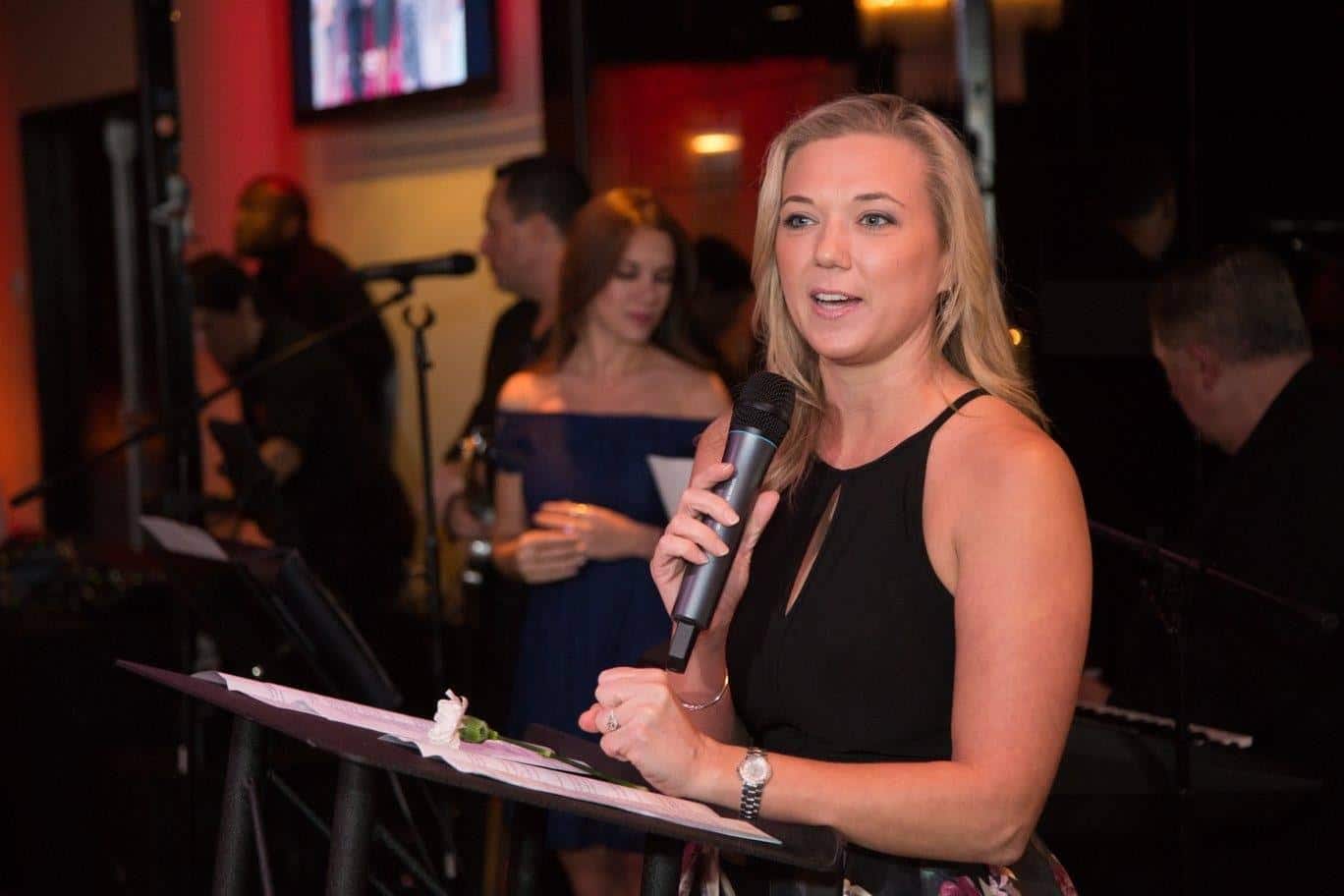 Kelly Cutchin getting the word out.
Growing up in Florida, and more specifically in Orlando, we're spoiled with the Disney effect. You see, many Floridians, myself included, have at some point worked for The Mouse and, subsequently, received paramount training when it comes to customer service. And if you somehow made it into adulthood without personally being employed by Disney, you've been lucky enough to have been on the receiving end of what good customer service means – and let's face it, we all love it!  
Being in the foreign currency exchange industry has given me the means to help others, to cater to other's needs, to provide expert guidance, and most importantly, to lend a helping hand with unrivaled levels of customer service. Some say that dance is a global language, which still may hold true, but everyone, no matter where you're from, loves when they receive great service. And if you decide to throw in a little dance move while you're doing it, then that's okay, too. I mean, who said that financial services need to be dull or boring?
Since 2006, I've had the opportunity to work for a leader in the foreign exchange industry and very quickly it became my passion. Moneycorp, headquartered in the UK, has offices in Spain, France, Australia, Ireland, Brazil, the U.S., and they're not stopping there. Annually, we assist over 9 million customer transactions with requirements that range from large corporate international payments to small remittance-type payments to friends or family overseas. Regardless of the need, Moneycorp offers highly competitive rates of exchange, expert guidance, safe and secure international payments, and….top notch customer service!
Whether you're buying a property overseas for the first time or you're sending a child to study abroad and need to make international tuition payments, dealing with different currencies can be scary. We get that, and that's why we're here to help. We know that you don't want to talk to a robot…so that's why when you call us, we answer!  
The scary thing to me is knowing how many people take on the task of sending money internationally each day without seeking expert guidance, without shopping around to ensure they're getting the best rate, and who are still depending on their banks to facilitate international payments. The good news is that I think the U.S. is finally coming to realize that whilst we may need our banks for certain things, we need to be exploring alternative means for some of our more specific requirements. Globally, consumers have been losing confidence in their banks for years. Here in the U.S., we've held onto those banker relationships a bit longer than other countries, but I think it's safe to say that we're all getting a bit fed up with the nickel and diming!
So why use a foreign exchange broker such as Moneycorp to send money internationally? Because we specialize in currency exchange and international transfers, it's all we do and we're really good at it! Firstly, it's important to ensure you're getting the best possible rate of exchange. If you search the internet for the exchange rate between two currencies, what you'll find is what's known as the interbank rate of exchange. While this can be used as a guideline, it's not actually the rate that you will be offered. That's the rate that big banks have access to, but not necessarily you!
FREE GUIDE! Get Essential Information on Protecting Your Assets
18 STEPS TO IMPLEMENTING YOUR PLAN B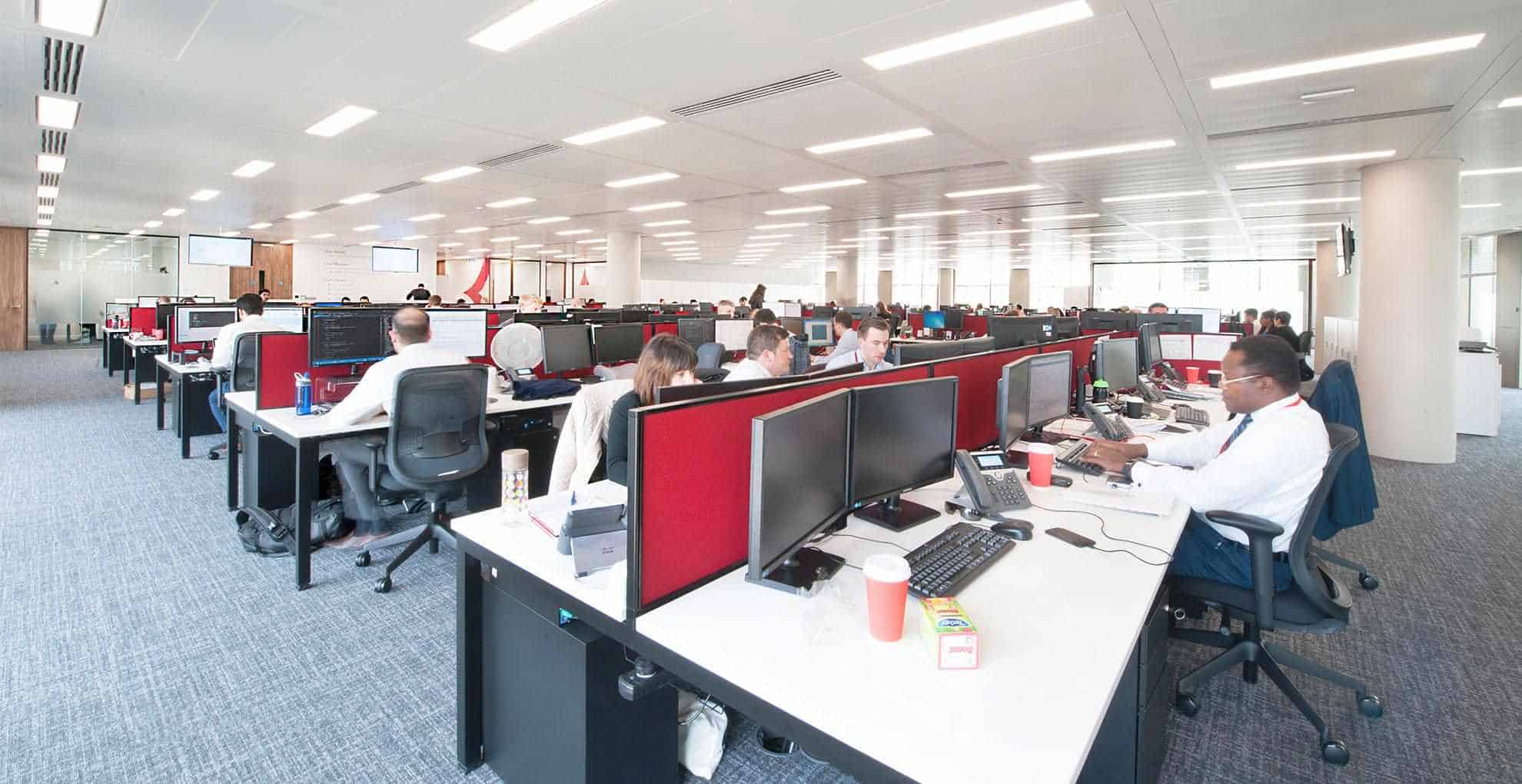 Moneycorp's strong back office in the UK delivers excellent client service.
Banks buy the currency at that rate, but then they sell it to you at a markup. This isn't rocket science, thank goodness (I would have never survived this career), it's simply how the banks make a profit. Don't get me wrong, profit is okay, but hidden fees and costs and large markups are what you need to avoid. It's not uncommon for a U.S. bank to take on a margin or a markup of more than 3%.  
Here's an example: If the interbank currency exchange rate between the United States dollar and the euro was 0.81, your bank may only offer you a rate of 0.77. While this may not seem like a big deal when we're talking about pennies, let's consider you're buying a €200,000 property in Spain. At the bank rate of 0.77, that property is going to cost you $259,740 USD. Foreign exchange brokers take lesser margins, meaning you receive more "bang for your buck." At the same time when the bank may be offering you 0.77, a foreign exchange broker may offer you a rate much closer to 0.80. This means that the same €200,000 property in Spain is now only going to cost you $250,000 USD, which is a savings of more than $9,000.  
Bottom line, shop around. Don't just expect that because your banker has been fantastic throughout the years in helping you out with your banking needs (from your checking account to an equity line of credit or even a student loan) that they're also going to offer you a great service when it comes to currency exchanges rates or international transfers.
So now that you've figured out where to get the best rate, you now need to consider that exchange rates fluctuate constantly. You not only need to worry about what week you're going to move your money from point A to point B, you need to be considering even the day, or the time of day, that you're going to press send. Here's the great news, you don't have to make this decision on your own. Receiving expert guidance is key in making a smart decision as to when to convert your money. Having someone else monitor the exchange rate market for you also means that you can spend more time doing things you want to do, like researching the best beaches or local hangouts in the city in Costa Rica or Portugal where you intend on buying.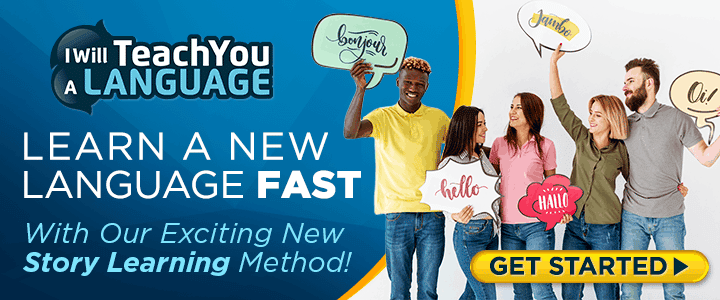 Moneycorp has the ability to lock into an exchange rate for up to two years. This means that if you're buying an overseas property, you can lock into a favorable exchange rate even if you don't necessarily need to send your money for 2 months, 6 months, or even 2 years later. Here's an example of why this is so important.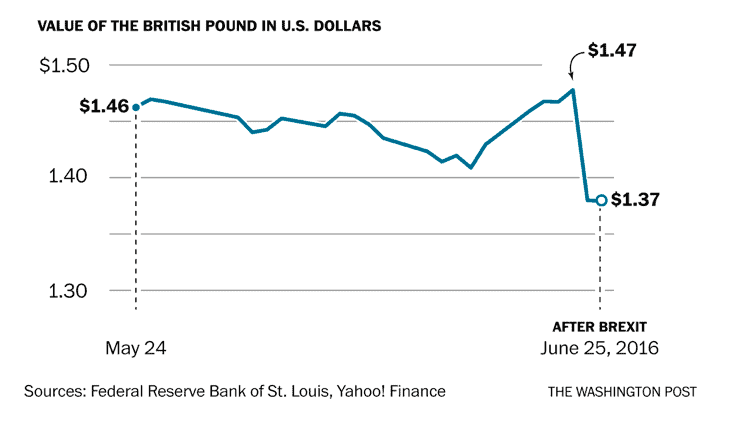 Brits buying overseas without a currency hedge took a bath.
In June of 2016, Brexit happened. Basically, this is when Britain voted in favor of exiting the European Union. On this very day, we saw the exchange rate from the British pound (GBP) to the United States dollar (USD) drop by more than 15 cents! So there you are, a UK national looking to buy a vacation property in the sunshine state when bam, overnight that property is now going to cost you £230,000 vs the £200,000 that it was going to cost you the day prior.  
While a major event like Brexit may not be common, too many factors have an effect on an exchange rate for you to navigate this market alone. Just know that there are tools out there to lock into an exchange rate so that you can eliminate the worry and possibility of a negative currency exchange fluctuation within the time frame you're dealing with.
Something else to consider is how easily you can access your money while traveling or relocating overseas. Please don't fly out of the country until you make specific arrangements in relation to accessing your money – and here's why. Most banks these days will not allow you to transfer money to an international bank account unless you physically meet with a professional at your bank. And don't just take their word for it either, speak to a manager and get multiple confirmations.  
Let's pretend that you are going on an inspection trip to view a potential property in France. While you're in France, you fall in love with the fixer-upper and decide to progress with the purchase. If you try to transfer money online or over the phone to a French bank account while you are in France, your home bank will likely refuse to do so. This is due to the United States Patriot Act and more stringent banking regulations being exercised.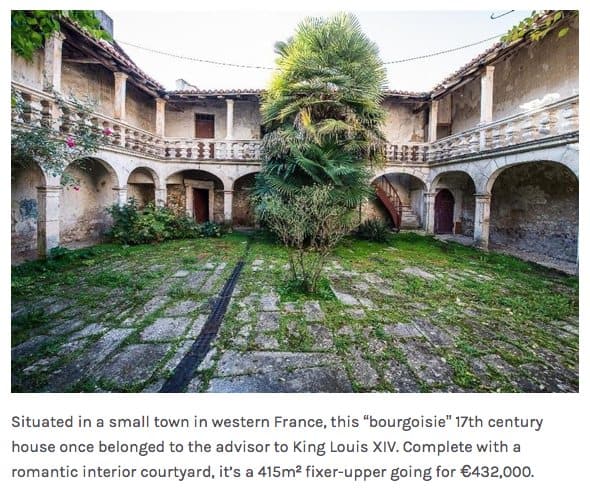 Not completely a bad thing unless you're in France and can't access your money… Instead, consider transferring some money to your "client safe" account at Moneycorp prior to your trip. We can hold your funds until you contact us to convert the currency. We can then even do a same-day transfer to an international beneficiary, eliminating the possibility of you losing out on the sale because you can't transfer a simple deposit.
It's exciting in my view to watch the world shrink, and here's what I mean. Traveling internationally, sending students to study abroad, working for a global organization, or even considering the possibility of living, investing, or retiring overseas is no longer out of the question for many of us. You can get a direct flight to just about anywhere these days, making faraway destinations far more accessible.  
Additionally, the thought of traveling to an exclusive foreign land might not be as "scary" of an idea as it once was. I mean surely you know someone who knows someone who recently posted pictures of their extravagant lavish vacation on social media, which has maybe been just what you needed to let down your guard and to feel just a bit more adventurous. Maybe your children have married and relocated out of the country. While you were terrified of even the thought of it at first, you've now realized that they're happy – and maybe making a global move isn't as out of the question as it once was. Perhaps it's the cost of living which is drawing you towards the decision to live overseas, or maybe it's the type of property which you can buy overseas for a fraction of the money it would cost you back home. So, while the world isn't actually shrinking, it certainly doesn't feel as big as it used to, don't you agree?
Whether you're receiving an inheritance from an overseas family member, buying a classic collectable car from Germany, receiving pension payments from overseas, or buying a property outside of your home country, know that there are specialists at Moneycorp who are here to guide you through the process and save you time, money, and hassle along the way.
I leave you with this… I was recently enjoying lunch with Michael Cobb, CEO of ECI developments, and he was telling me about his extensive travel schedule. It dawned on me, surely Michael knows the best place to live. So, I asked, "Of all of the places you've been, where are you and your wife ultimately going to live? Where are the most beautiful beaches, best food and nightlife, and all of the activities that any of us could wish for?" He shared with me his answer, which I'll let him share with you himself.   
But he then followed my question with, "How about you?" My response: "I haven't been there yet." I haven't had that moment in my life yet where I traveled to that ideal place where, without hesitation, I said to myself, "Now this is where I want to stay." But I can't wait to find it! Have you?
For questions about currency exchange or international transfers, call a member of the Moneycorp team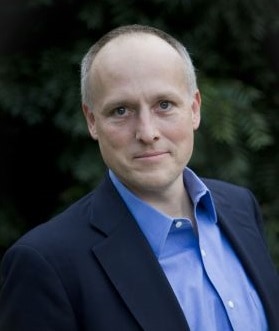 Michael K. Cobb is the CEO and co-founder of ECI Developments which has properties throughout Latin America. He speaks all over the world on international real estate and is a board member of the National Association of Realtors.


Like Our Articles?
Then make sure to check out our Bookstore... we have titles packed full of premium offshore intel. Instant Download - Print off for your private library before the government demands we take these down!