Cheat Likes on Instagram: is it Worth It?
How to get Instagram followers? This question is asked sooner or later by every blogger or person responsible for promoting a product or service in a popular social network. Many people have heard that you can get a lot of friends and likes for free or for little money in a short time, but they are afraid that the algorithm of the photo network can block them. Meanwhile, the owners of many top accounts do not hide that they initially used Instagram promotion and resorted to special services to buy Instagram views and likes. How to do this correctly and avoid sad consequences? Let's figure it out!
Content
Why do I need likes?
How do I get likes from followers and page guests?
How do I get more likes?
Whether to use the services of promotion?
Why Do I Need Likes?
Of course, a large number of hearts set by page guests and followers, pleases the eye and raises self-esteem, but their main function is not in this!
Likes affect the promotion of a post. If there are a lot of them, then your photo can get to the top, and a large number of your potential followers will see it. If the content is high-quality, useful, original, it will lead to an increase in the number of followers, increase the popularity and awareness of your product or brand.
Important! Experienced users have noticed that you can get the most hearts if you get into the TOP 10 best publications of the day for thematic hashtags – do not forget to carefully select them.
Likes help the account owner to evaluate the quality of their posts and the interests of the audience because the number of hearts clearly shows what "went" and what did not. Analyze the behavior of your followers and try to adapt to their needs and interests without losing your identity.
A large number of hearts under the selling post, a photo of a product or service – a kind of signal for the guest of the page that this person, specialist, the brand is trusted by a lot of people, "this" is what everyone wants. If you add a lot of positive comments, the decision to buy or follow is easy. The "herd instinct" works: if everyone buys everything, why don't I buy it?
How Do I Get Likes From Followers and Page Guests?
First, let's look at legal, natural ways to increase the level of "likes "of your profile: they really work, they are approved by the Instagram algorithm, and they are used by absolutely all popular bloggers. So, if you want more hearts for your post, you should:
Make the profile open and design it well. It should be clear to a casual visitor who you are, what you do, and what idea/product you bring to the world.
Make your own, unique, original and high-quality photos. Other people's images-fakes, reposts, blurry selfies and the same type of boring photos of yourself will not interest anyone except your mother and a couple of devoted friends. Catch the quality, unusual angle or processing, surprise, intrigue.
Burn the hearts of people with the verb! If the photo is difficult to call "catchy", try to interest the description of the picture. Make me laugh, encourage me to speak out in the comments, ask questions, pour out your soul, provoke me! The text should not be dry and meaningless. Vividly, briefly, on the case. Use emoticons Emoji and division into paragraphs.
Don't forget hashtags and geolocation tags!
Be active! Do not forget about the regularity of publications: do not get bored or disappear for a long time. Communicate with your followers in the comments, like and follow to other people, and many of them will reciprocate.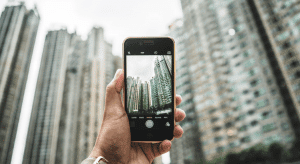 How Do I Get More Likes?
Arrange likes on your page and participate in such events on the pages of other bloggers. Become a member of mutual subscriptions – such events can be found daily by hashtags. The essence is simple – the organizer puts out a post with rules that participants will eventually get "fresh" followers and likes. The main thing here is not to overdo it, put and get no more than 60 likes per hour, otherwise the activity will look suspicious.
You can also participate in giveaways if you have the finances and are confident that people who signed up for the prize will remain with you after the draw. Mass unsubscribing can ruin a good profile by pushing it down the feed.
All the principles described above have drawbacks – they are very slow or risky. Sometimes diligent bloggers simply lose their inspiration and strength because they don't see a quick return on their efforts. The competition is too strong, and I want to show myself to the world as soon as possible, getting out of the total mass of similar accounts. It is at this point that the question of promoting a profile through the services of special sites becomes acute.
Whether to Use The Services of Promotion?
Absolutely, Yes! However, you need to do it wisely! Please note that the cheat tool you selected corresponds to the following parameters:
There is a long time. Beware of one-day sites that are not responsible for the result!
Has positive feedback from satisfied customers.
No promises are too big. 10 thousand likes in 2 minutes-a clear divorce for money and blocking your account!
All these criteria are met by the ALL-SMM Instagram likes and followers promotion service. The team of this site has developed a promotion algorithm that meets the requirements of the social network. The increase in the number of followers and hearts is gradual and safe.
Important! If you need to increase audience quickly, then when using promotion services, do not forget to simultaneously develop a rapid activity on the page: post posts, write comments, follow to other people yourself, arrange a contest or draw. So, increasing the number of friends and likes will look harmonious.
Following the strategy described by us, you will quickly reach the top and be sure to find your audience that will appreciate your work, product or service. The main thing is to keep your hands on it, work hard and track changes and trends on Instagram! Good luck!
Experience the Insider community that takes your international lifestyle to the next level. Download your FREE guide
"18 Steps to Implementing Your Plan B" instantly!
I hope you got great value from this article: Cheat Likes on Instagram: is it Worth It?

Like Our Articles?
Then make sure to check out our Bookstore... we have titles packed full of premium offshore intel. Instant Download - Print off for your private library before the government demands we take these down!